Cartagena, Colombia
Cartagena, a perfectly preserved 17th-century port city on the Caribbean coast of Colombia, has had a rough ride over the centuries. From pirates to prostitutes (aren't they synonymous?) the city has weathered its fair share of drama—thanks to everything from Gabriel García Márquez's remarkable novels of "magical realism" to the less-than-palatable shenanigans of U.S. Secret Service agents in 2012.
Tips: Don't take a carriage ride through town, and avoid very late night stumbles through San Diego and Centro. Do, however, explore the up-and-coming Getsemaní neighborhood for its raucous Wednesday-night parties and interesting graffiti art. The chic Viceroy hotel group may deliver a new bolt-hole soon in a converted convent.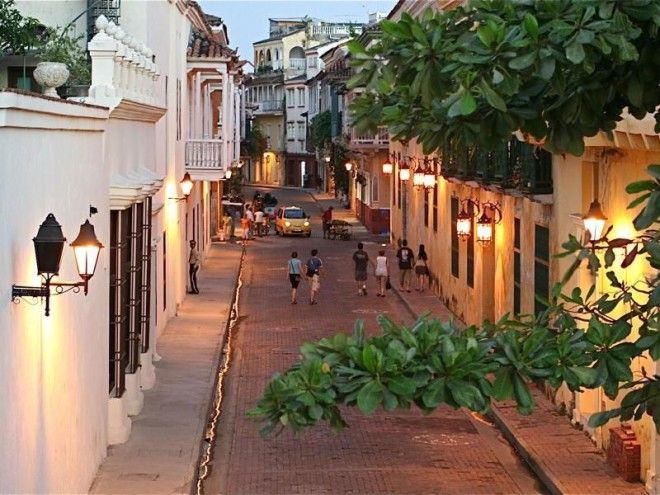 Santa Teresa, Costa Rica
New direct flights into Liberia, in Guanacaste (like JetBlue's route from Boston), slash the drive time to this resort town, which has attracted the likes of Gisele Bu?ndchen and Tom Brady. In Playa Hermosa, Koji's serves the best sushi and Japanese food in Costa Rica at wooden tables under strings of fairy lights. The ginger pork and super-fresh sushi rolls are a light
alterna- tive to plantains and gallo pinto in the heat.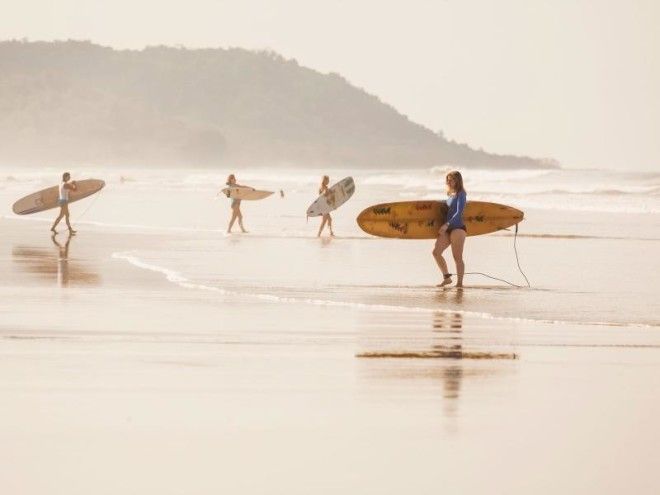 Pittsburgh, Pennsylvania
The furnaces are long gone, but this city's on fire. Pittsburgh reinvigorates my love of art every time I visit. The Carnegie Museum of Art, The Warhol, Mattress Factory, and Wood Street Galleries have been on a curatorial tear in recent years. The restaurant scene is also alight, led by Cure and Bar Marco, but hit the old school Primanti Brothers for the best sandwich of
your life.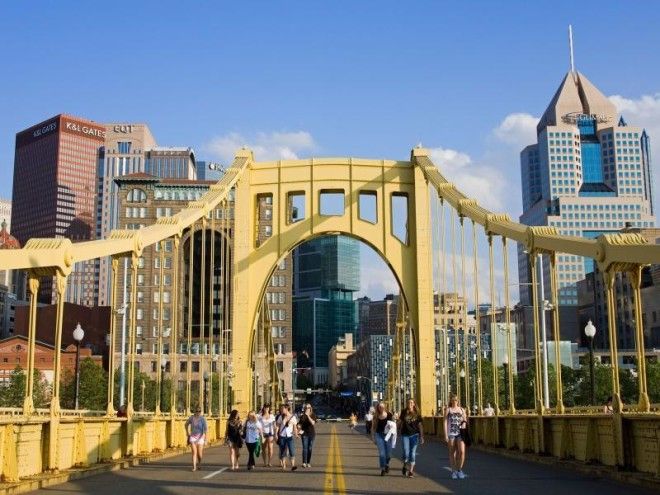 Mexico City, Mexico
Mexico City has had a hard time divesting itself of a reputation for being crime-ridden, traffic congested, and highly polluted. And though traffic and air quality are ongoing problems, this sprawling metropolis of over 20 million inhabitants has successfully transformed itself into a vibrant and relatively safe place to visit with a great restaurant scene,
world-class museums, and a sophistication befitting its position as one of the world's top cities.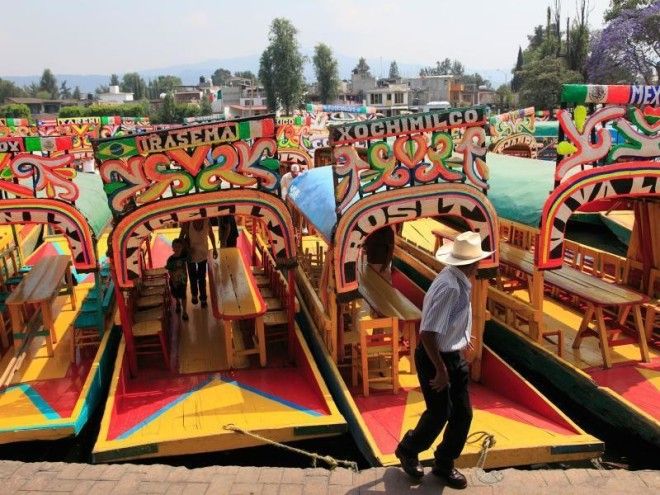 Rwanda
I'm very interested in going to Rwanda. The horrific inter-tribal genocide of the 1990s is a thing of the past but still remains the event most identified with this country in the mind of Americans. Instead, it should be more known for its beautiful high-altitude forests, its lakes, and Kigali, its capital city. Paul Kagame, Rwanda's highly effective if controversially autocratic president, is credited with putting the country's economy on the rise. And most of all, I want to see the mountain gorillas in their home in the Virunga Mountains.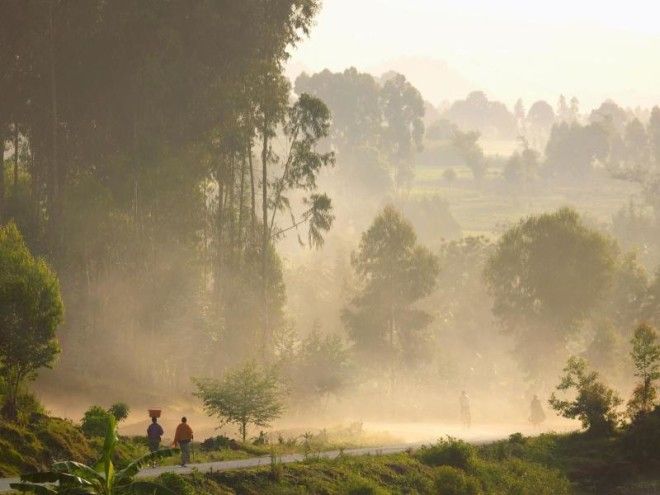 Myanmar
Myanmar is like Southeast Asia's last frontier, where almost everything still feels undiscovered and off the beaten path after decades of military rule. But go now—luxury hotels are springing up in Yangon (the capital), and it probably won't be long before tourist hordes descend on temple-studded Bagan, making it feel (unfortunately) like another Angkor Wat in terms of the insane crowds.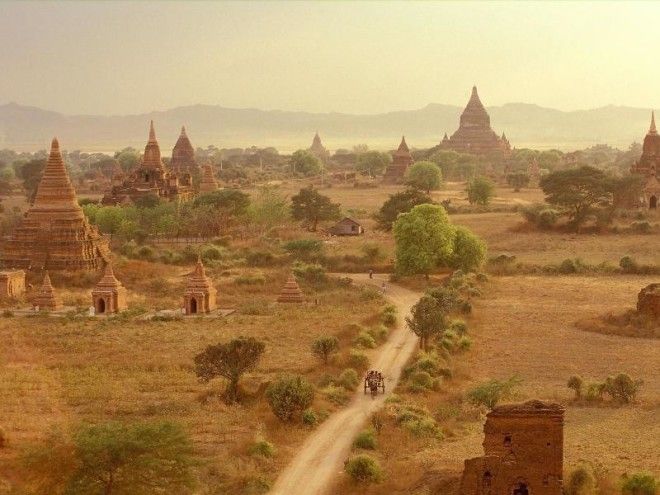 Nassau, The Bahamas
The islands' busiest airport, Lynden Pindling International, in Nassau, completed a $410 million expansion last year, and the 988-acre Baha Mar resort opens on Nassau's Cable Beach in 2015, just in time for spring break. Of the four hotels within the complex, we're most excited about the Rosewood. Play croquet on is U.S.– regulation lawns, then head to the hotel's Riva Bar for a Dark 'n' Stormy made with Bahamian rum.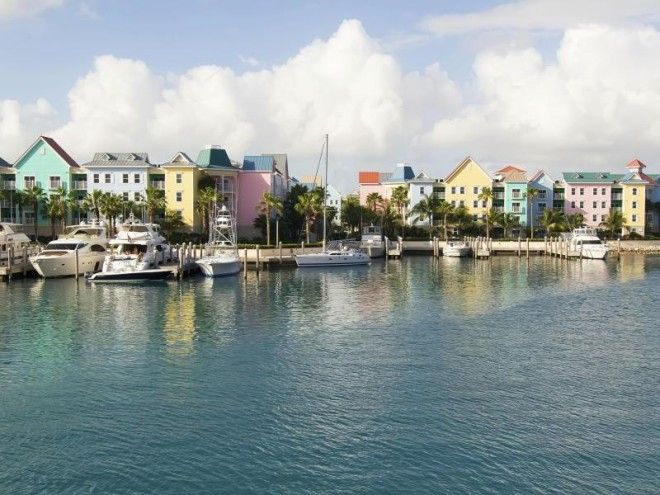 Belgrade, Serbia
The former capital of Yugoslavia has a tough reputation that belies a vibrant culture that seems both ancient and modern. Visit the Palace of Serbia and the Hotel Jugoslavija (pristine examples of mid-century modernism), check out the Nikola Tesla Museum, walk the old-town neighborhood of Skadarlija, or explore St. Sava—the world's largest Orthodox church. The nightlife scene is also one of Europe's most underrated.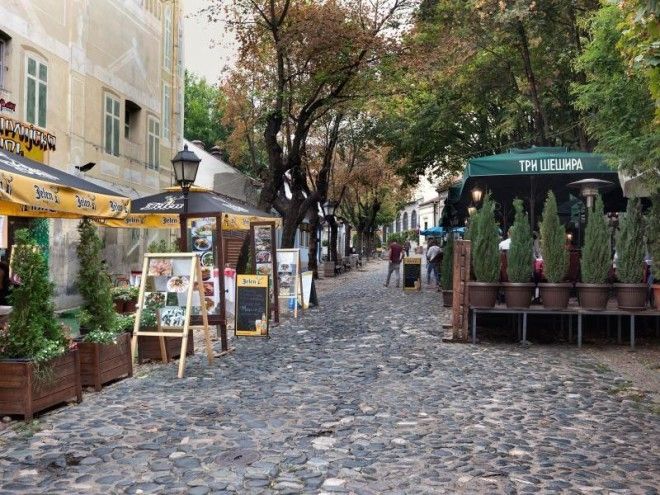 Helsinki
Helsinki always gets outshined by Scandinavian siblings Stockholm and Copenhagen, but the Finnish capital is an underrated (and more reasonably priced) joy. From the gorgeous Helsinki Cathedral (pictured) to the Rock Church and the Seurasaari Open-Air Museum, there's no shortage of striking design. Start the day with Karelian rye pastries stuffed with hearty rice pudding and end it with long drink, a gin-and-grapefruit-soda cocktail invented specifically for the 1952 Summer Olympics and so beloved by locals that it stayed well past its temporary run.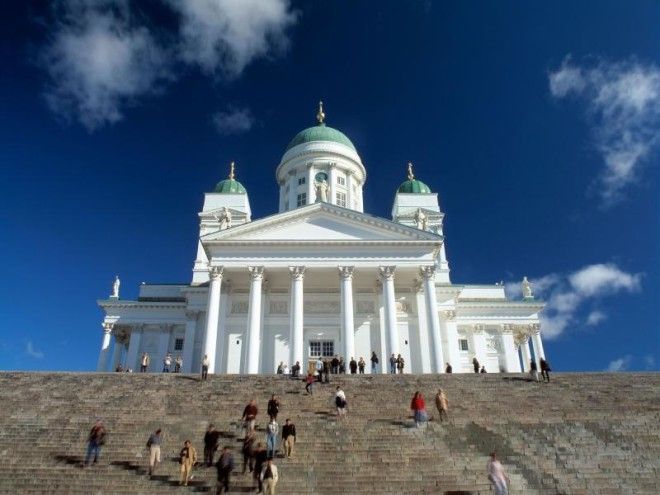 Berlin
The Berlin Wall came down 25 years ago, but you can still see hints of the former East and West cities as you walk through the German capital. There are tasteful, well-thought-out museums about the Stasi, the Holocaust, and the city itself, but there's also plenty of light amid the darkness. By day, have coffee and cake in a cool, design-focused coffee shop like Westberlin; by night, check out a band or DJ set at iconic live music venue Lido and dance til the wee hours at Berghain, which is so cutting-edge that there are no phones allowed.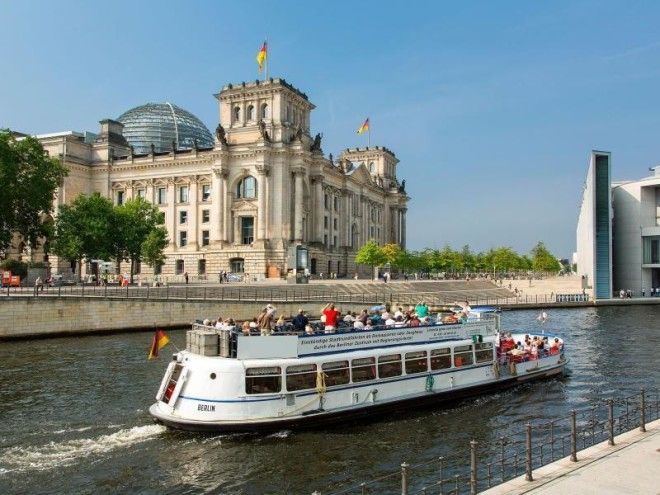 Cape Town
Industry insiders are abuzz about this vibrant South African city, where striking mountainous scenery, gorgeous beaches, and the chance to get up close to amazing marine and wildlife now competes for travelers' attention with an elevated shopping, dining, and nightlife scene. The V&A Waterfront is a must for exploring and taking a boat ride to visit Robben Island's rich history; adventurers shouldn't miss taking a cable car ride up the spectacular Table Mountain or driving a rented sidecar—our favorite way to view Cape Town.
Houston
Don't get us wrong: Traveler enjoys a long weekend in Austin as much as the next guy. But if Austin is the hipster-cool college party of Texas, Houston is the adult dinner party where we prefer to be wined and dined. Is Houston the new "it" city?, we asked in September—it seems that way, with plenty of hip places to eat, stay, and play in the bustling Texas city.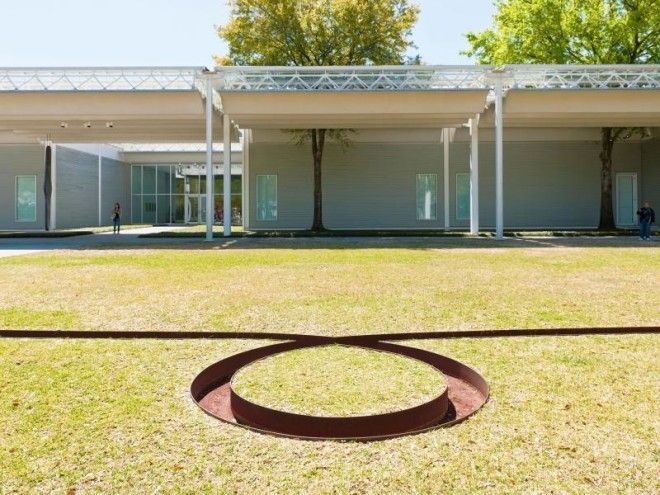 Cuba
Under Obama, traveling to Cuba legally from the U.S. has gotten much easier—whether on a group tour or a"people-to-people" trip. Beyond the embargo, the art scene in Cuba thrives—it's full of exciting and experimental work, and much of it is largely affordable. You can even bring artwork back with you to the States without much hassle.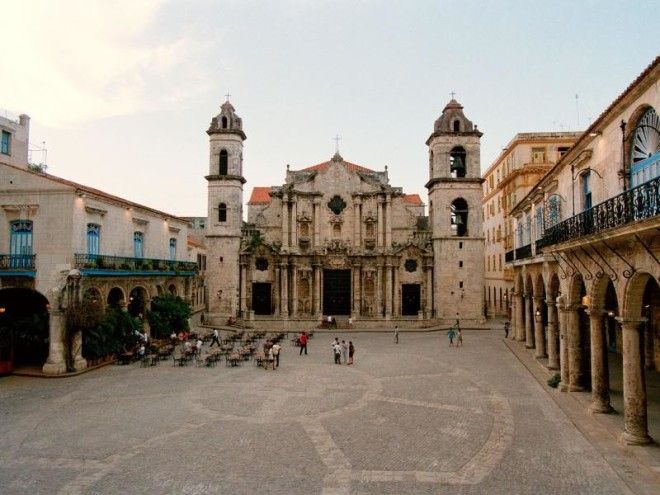 Milford Sound, New Zealand
Thirteen years and six films later, Peter Jackson's re-imagining of Tolkien's tomes is complete. (We think.) As the stand-in for Middle-earth, New Zealand may never be the same again—but now that filming is over, the hobbit-seeking hordes might go elsewhere. Now's the time to plan a trip to the Milford Sound area in the South Island, outside adventure travel capital
Queenstown. Go "tramping" (hiking) along mountain faces, through dense, electric green forests, and past waterfalls (the Routeburn Track is highly recommended)—many of these locations appeared in the
Lord of the Rings
films. (Milford Sound, for example, stood in for Fangorn Forest.)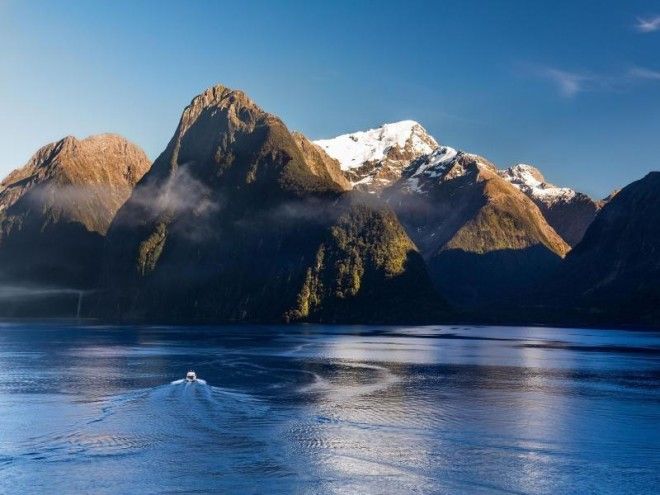 Guangzhou, China
China Southern Airlines has launched direct flights between JFK and the trading port of Guangzhou—a blessing for business travelers. Plus, Guangzhou's arts scene is growing almost as quickly as its economy. Check out the Rem Koolhaas–designed Times Museum, then fill up on dim sum in the buzzy Taojin Lu neighborhood.