During the hot summer months, it's important to stay hydrated, cool, and refreshed — and what better way to do that than with some ice-cold beverages?
But if your refrigerator breaks — leaving you with sad, melted bags of ice and unopened popsicles — what should you do? How can you stay cool in the hot, sticky heat?
Well, if you're
this
crafty DIYer, all you need to do is grab some tools, find some lumber, and get creative! When his mini-fridge called it quits on him, Instructables user bpasquariello didn't want to throw it away. Instead, he gave it a beautiful second life that's sure to last for years to come.
As the saying goes, "One man's trash is another man's treasure" — and
this
end result is definitely gold! Would you enjoy having this in your backyard or garage? Let us know your thoughts in the comments below!
When his old mini-fridge finally bit the dust, this crafty DIYer decided not to throw it away. Instead, he transformed it into something amazing. He started by pulling out its compressor and other parts; then, he built a frame around the body.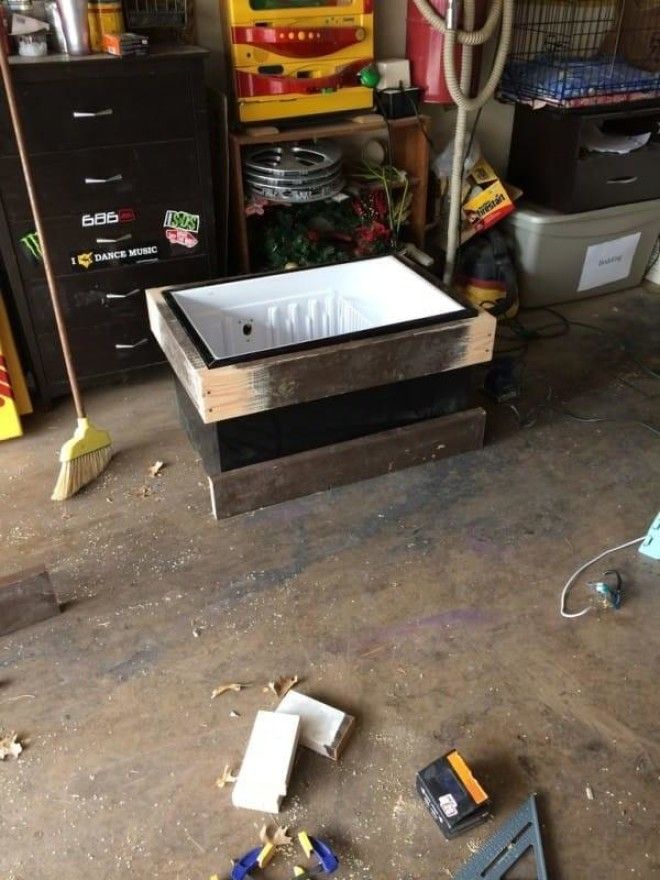 Next, he built some legs.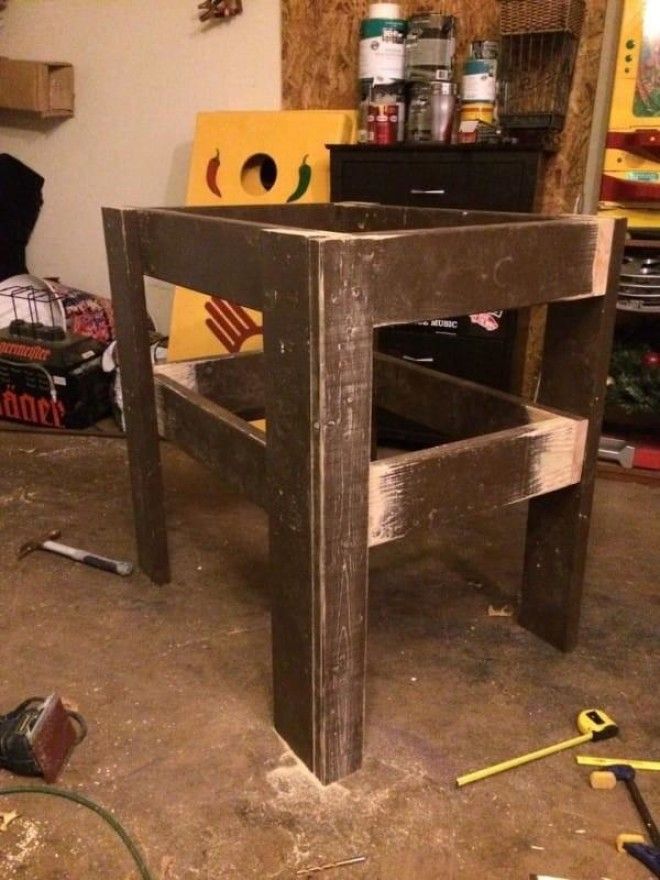 Once that was done, he framed the fridge door, which he'd removed from the body.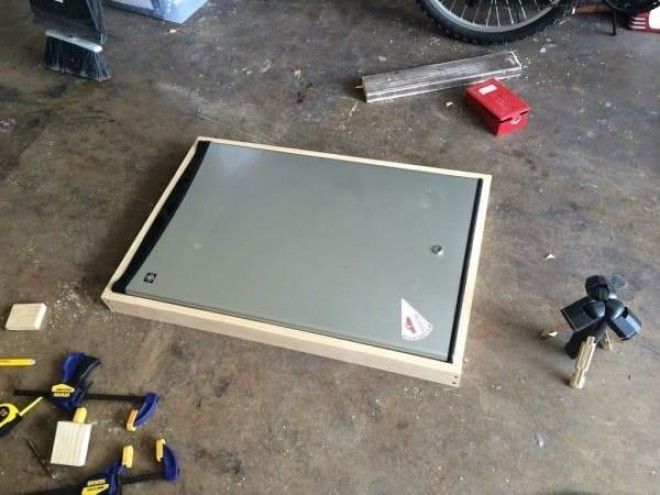 He then added more boards to the door's frame, making a backing.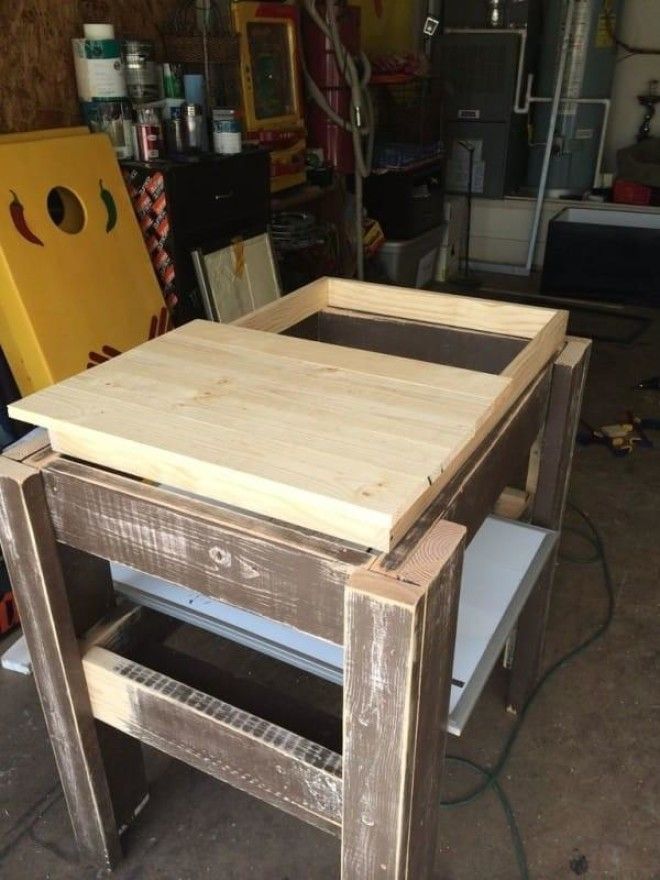 While his cute dogs took a nap in the warm sun, he began building out the side panels.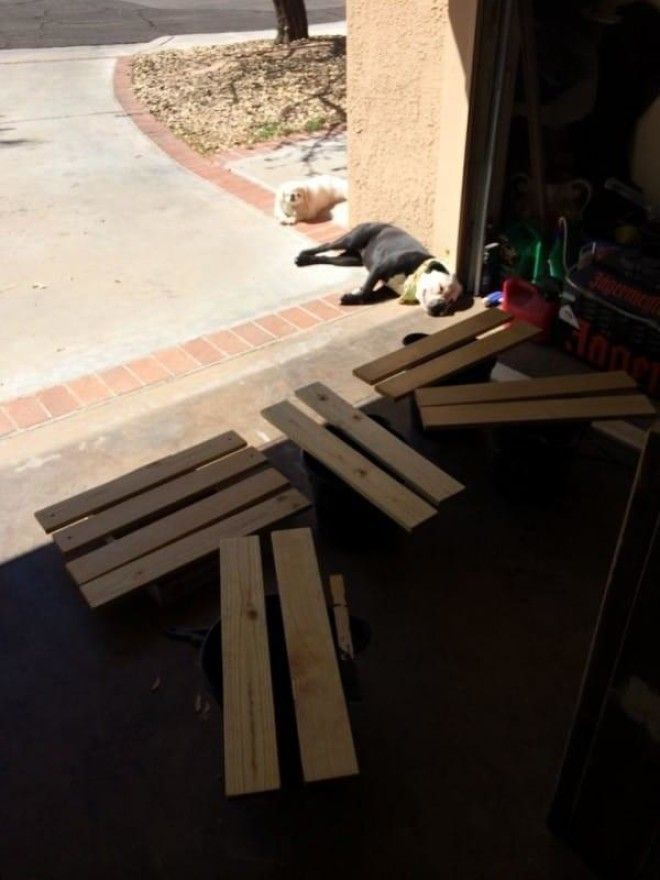 Next, he grabbed some old beer bottle caps and adhered them to the side panels.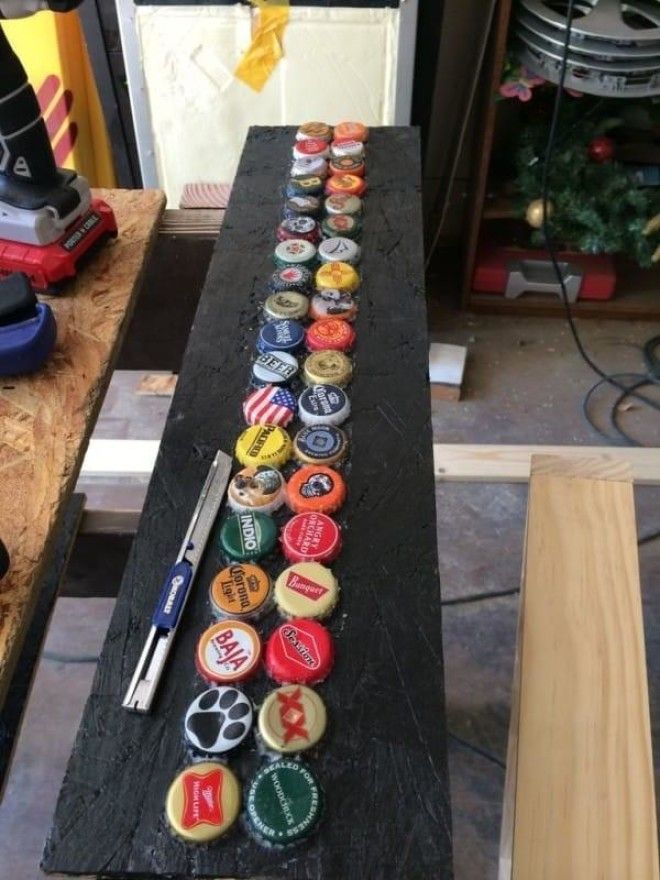 He began to install the panels.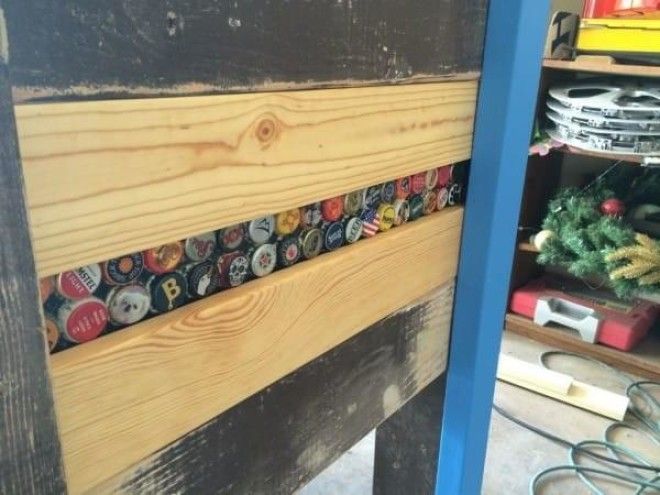 He then applied a coat of electric blue paint.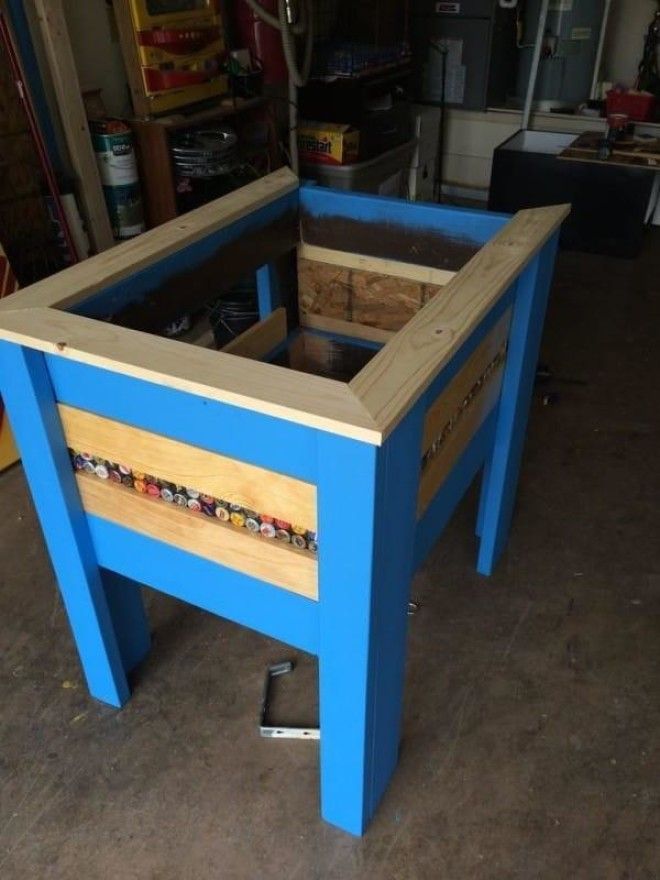 Once that was dry and the lip had been built, he carefully inserted his mini-fridge.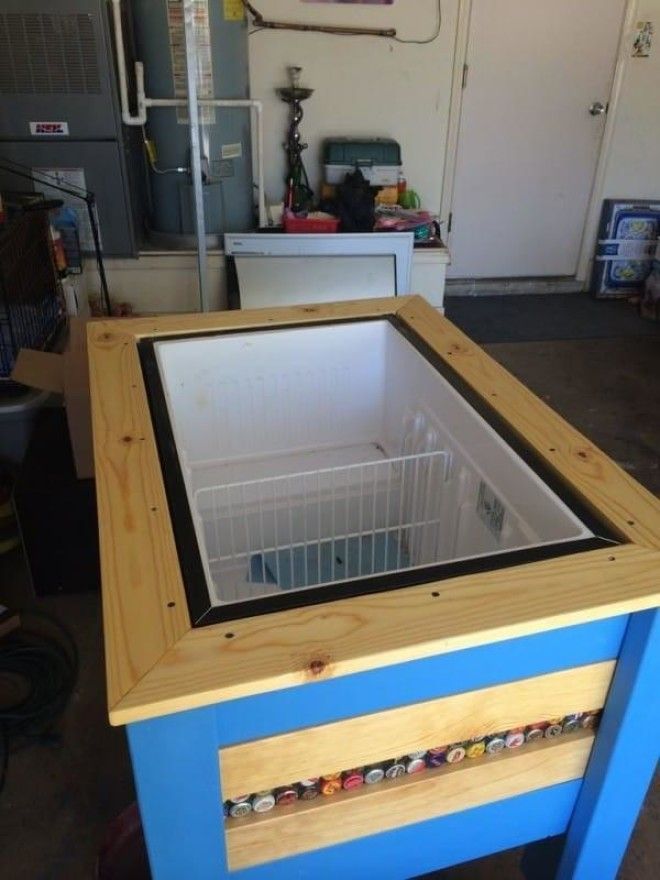 It fit perfectly!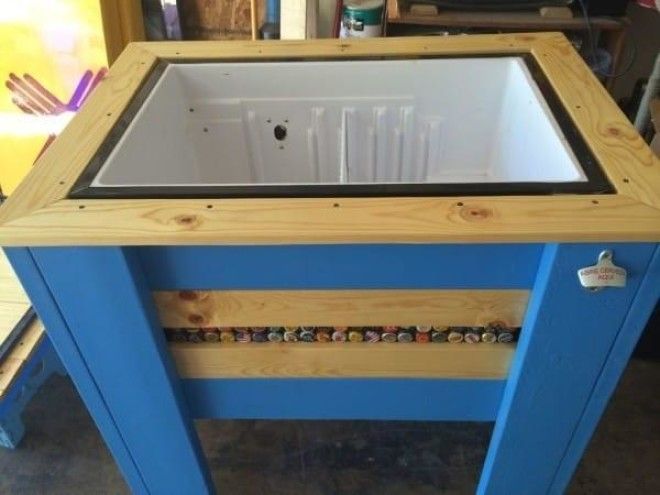 Next, he drilled a hydraulic lift assist into the lid — made, of course, from the fridge door.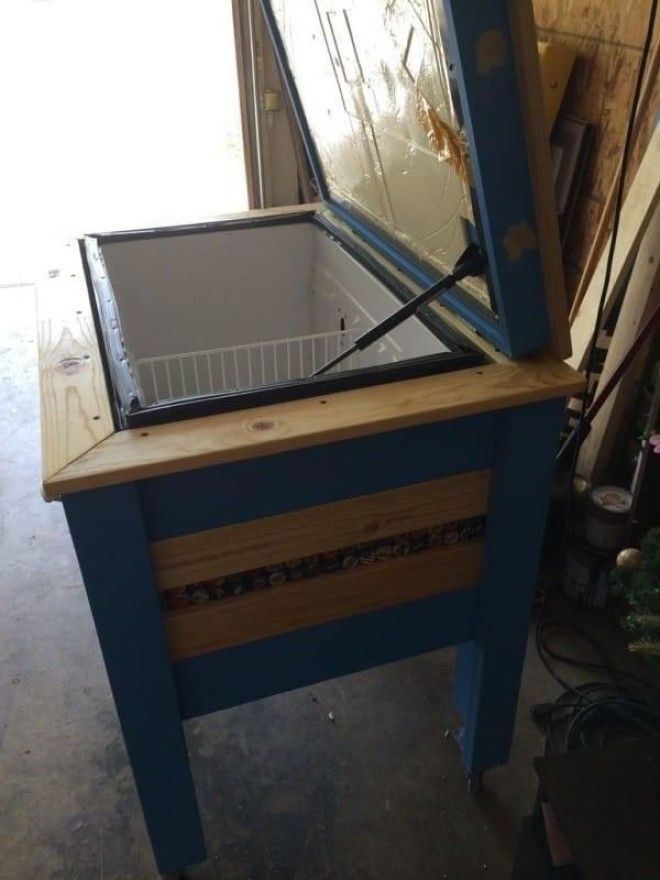 After that, he cut and inserted a white liner into the fridge door.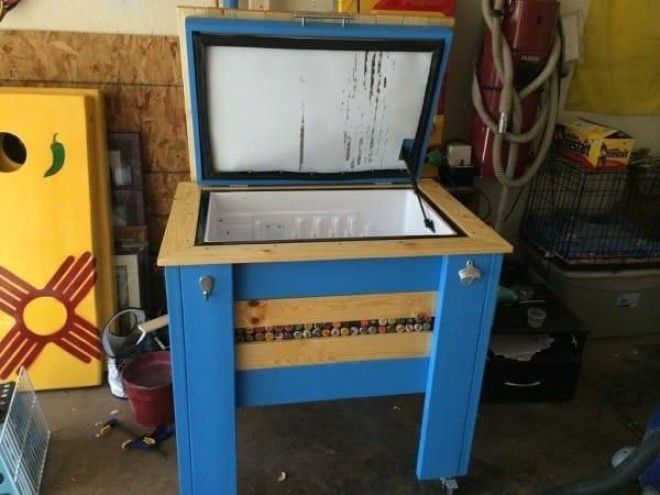 He then installed a draining system, so as to empty the fridge of any excess water.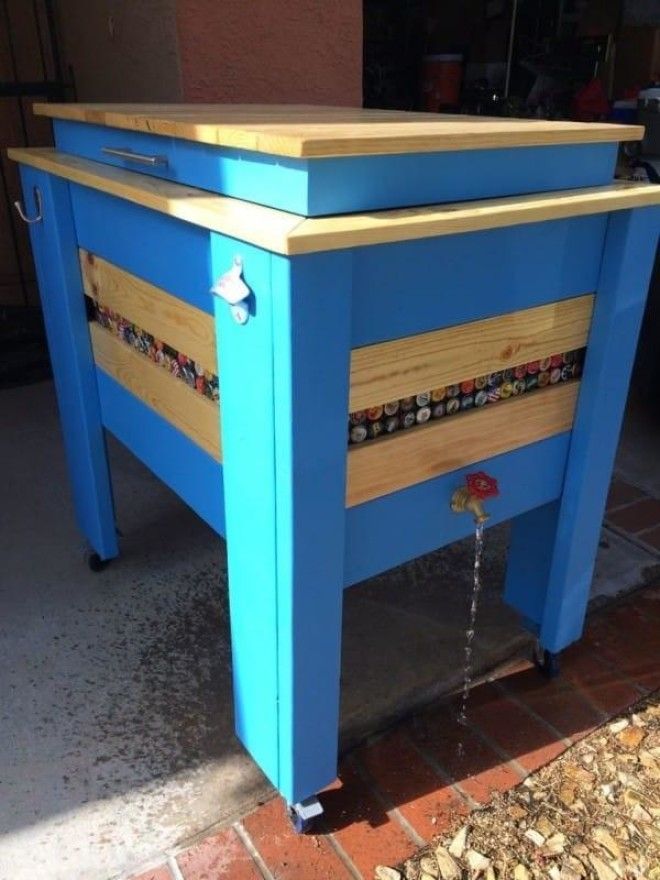 When he was done, his old mini-fridge had become a gorgeous wooden cooler, complete with a bottle opener and towel hook! Wouldn't you love to have this on
your
back porch? Let us know your thoughts in the comments below!
?