Craving a sandwich, bowl of pasta or something cheesy? Then why not try one of these lighter salads instead, they don't contain all the calories but will still fill you up with lots of yummy goodness!
Try easy tomato and halloumi salad is a perfect tasty, yet filling salad for summer.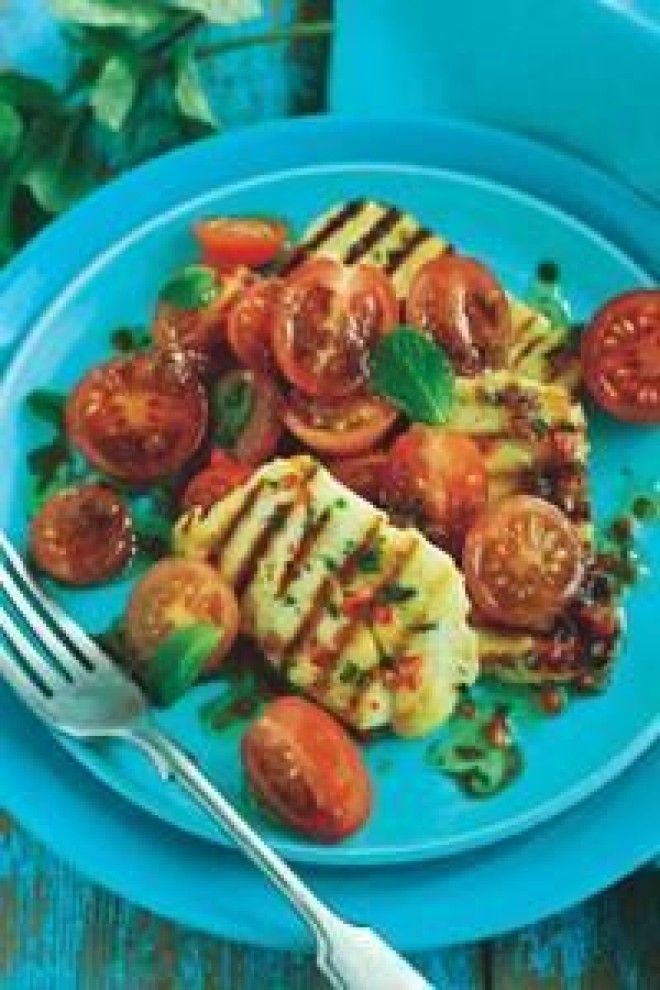 SERVES 4
PREP 5 MINS
COOK 2 MINS
250g pack halloumi, sliced
4tbsp olive oil
Small bunch of mint
½ red chilli, finely chipped
1tbsp balsamic vinegar
2 garlic cloves, crushed
400g cherry tomatoes, halved
1. Marinate the halloumi with 1tbsp oil, 1tbsp chopped mint and chilli.
2. Heat a barbecue or griddle pan until hot.
3. Pour the remaining oil and vinegar into a jar, add the garlic and shake to combine.
4. Barbecue or grill the cheese for 1 min on each side, until charred.
5. Arrange the tomatoes and mint leaves on a serving plate. Top with the cheese, season generously and drizzle over the dressing.
Per serving: 315 cals, 27g fat (12g saturated), 10g carbs