Don't pretend like you didn't rock one of these styles at some point too! It's time for an epic 80s throwback…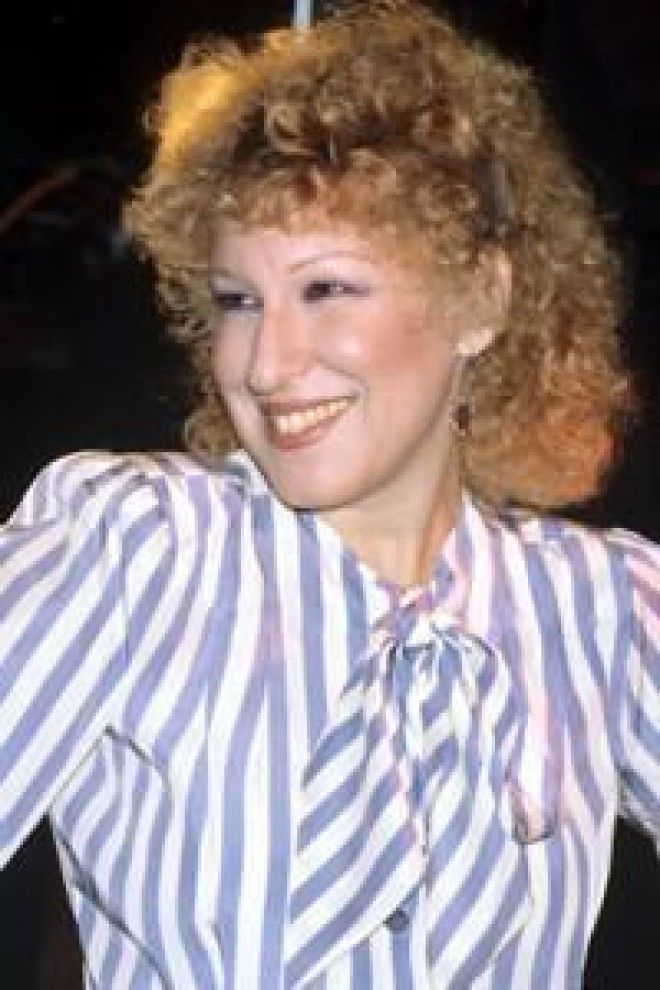 Bette Midler, then 34, took London by storm in 1981 with this classic 80s perm.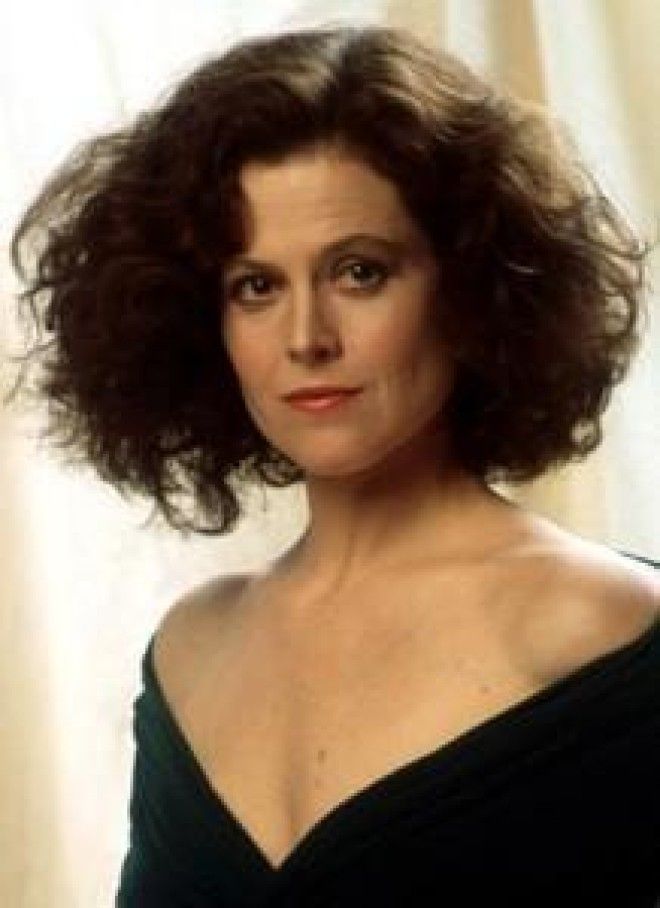 Pictured on the set of 1984 box office smash hit Ghostbusters, 33-year-old Weaver's haircut hits a low note as professional New York musician Dana. With frayed ends and wayward curls on one side, it looks like she's been spooked by one ghost too many!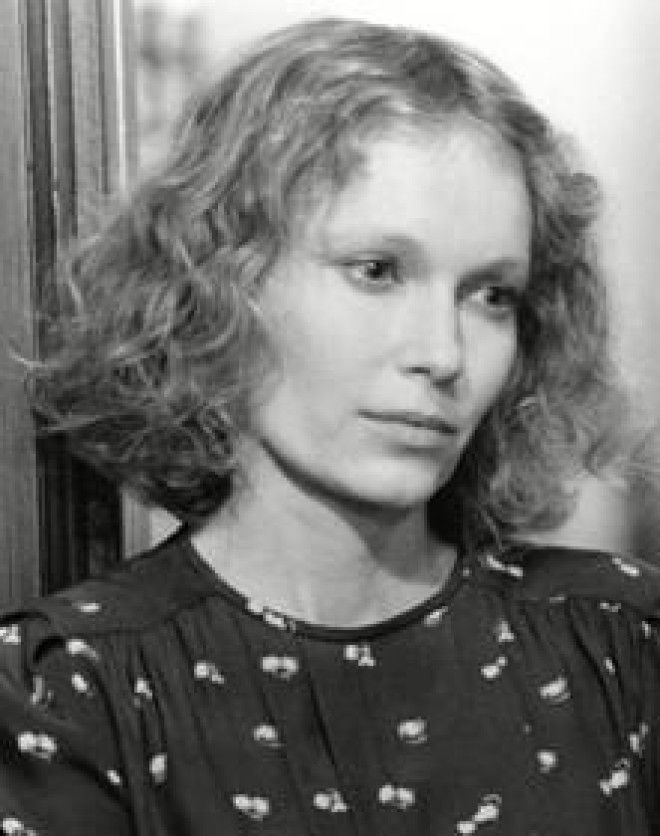 Mia Farrow rocks a slightly longer haired look in 1985 than her signature super short crop.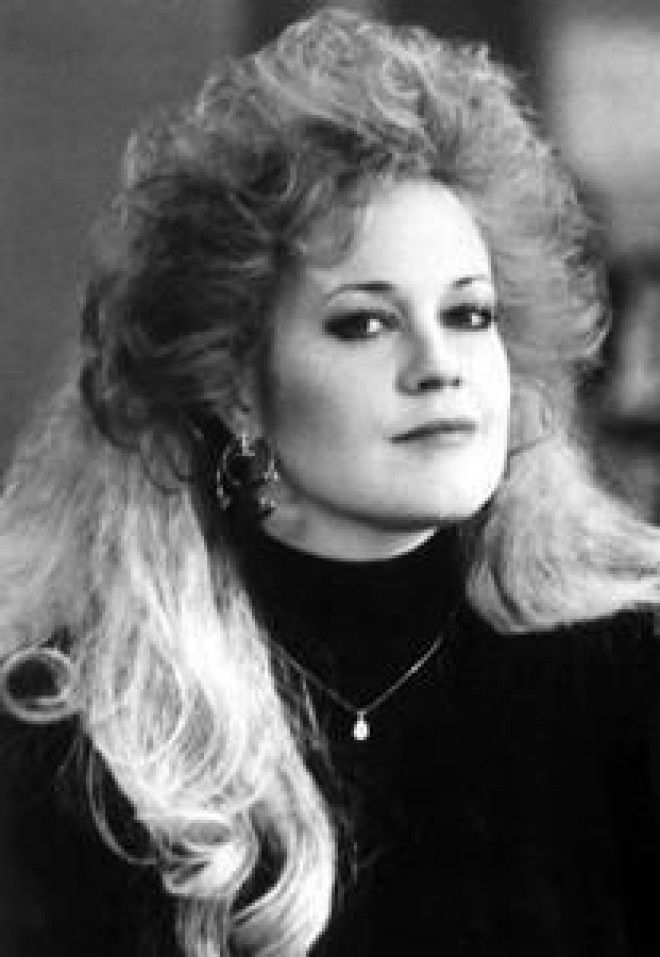 Short at the front, long at the back – Melanie Griffiths gives us the perfect example of a classic 80s do!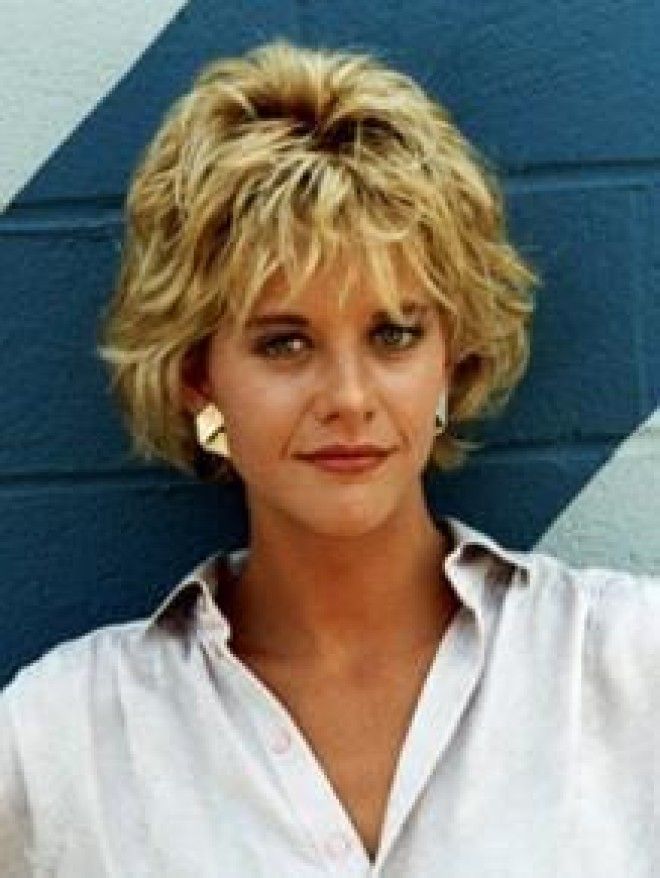 We love the gorgeous Meg Ryan, and it's no wonder this boy-meets-girl crop became her trademark look as she wears it with such cool confidence!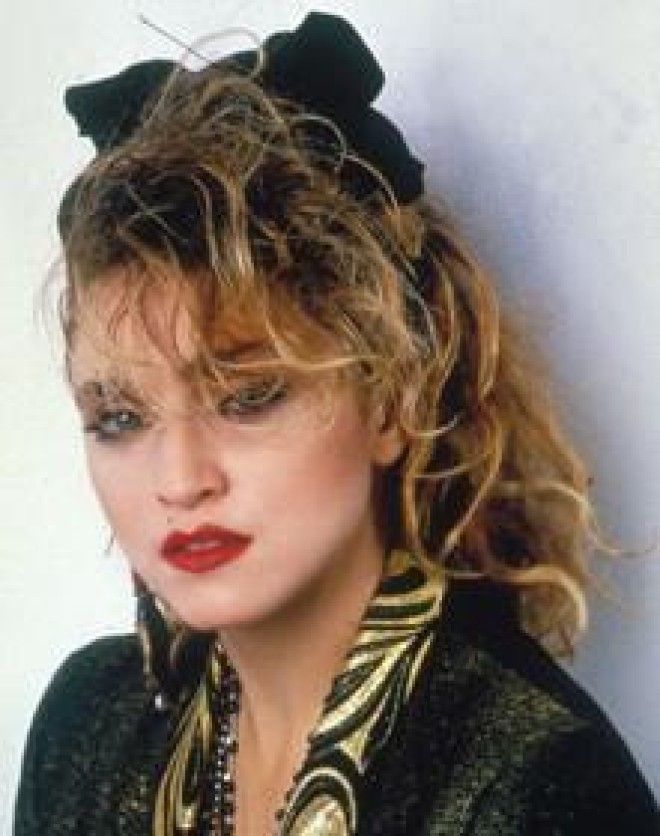 Madonna owns 80s hair with her mussed up, dyed tresses and over-sized black bow.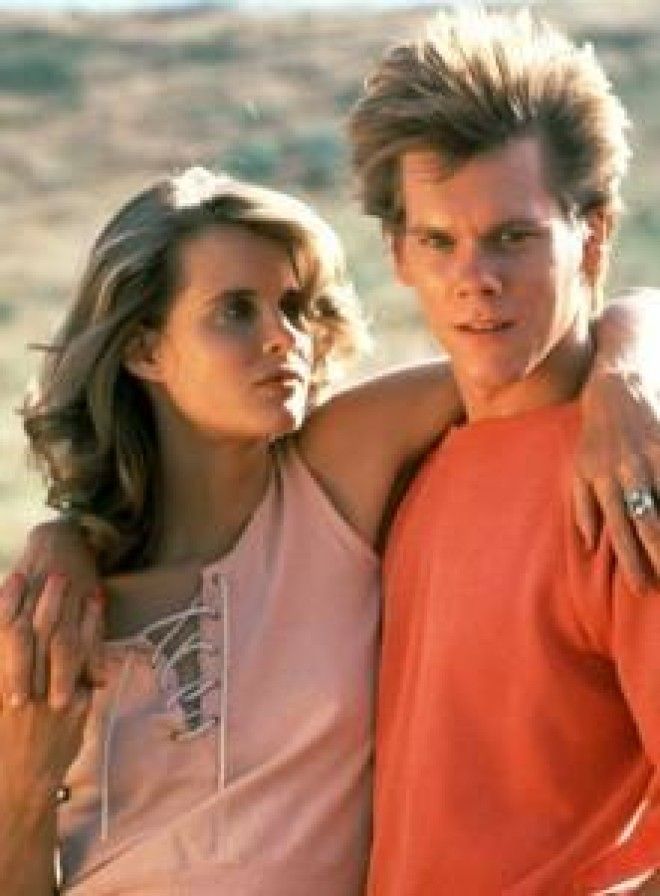 Here's Lori Singer on the set of Footloose in 1984. With all those high-octane dance sequences to get through, its no wonder on-set hairstylists chose this bounce-ready style.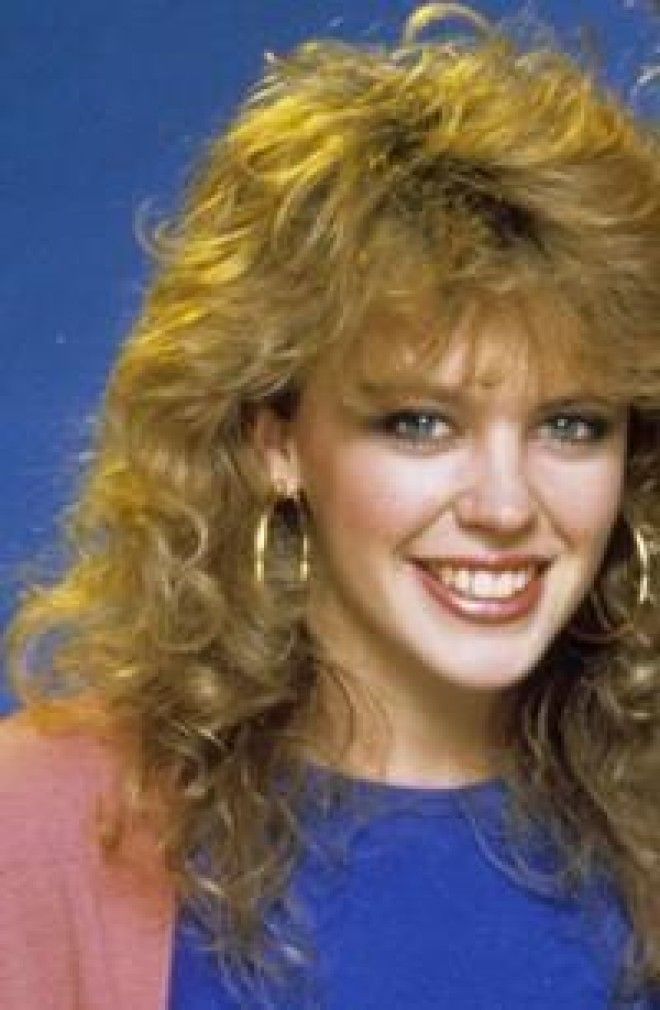 Pictured here in a snap from the set of Neighbours, 18-year-old Kylie Minogue was probably as close to girl next door as an eighties Aussie girl was likely to get.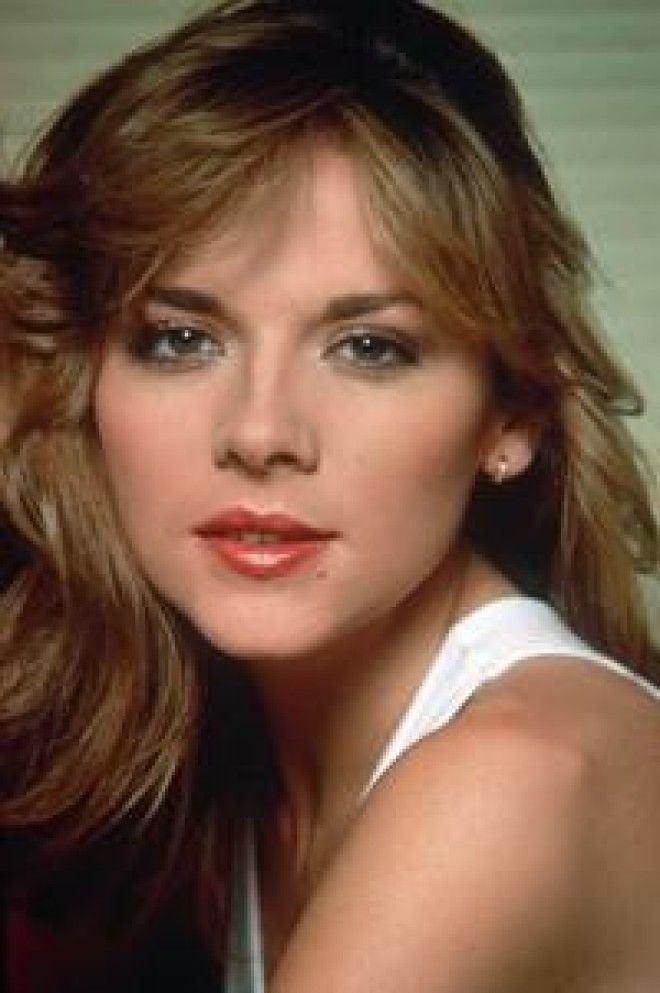 With three movies under her belt in the same year this portrait shot was taken (1985) an ever-sultry Kim Cattrall, 28, lets her film credentials, rather than her hair, do the talking.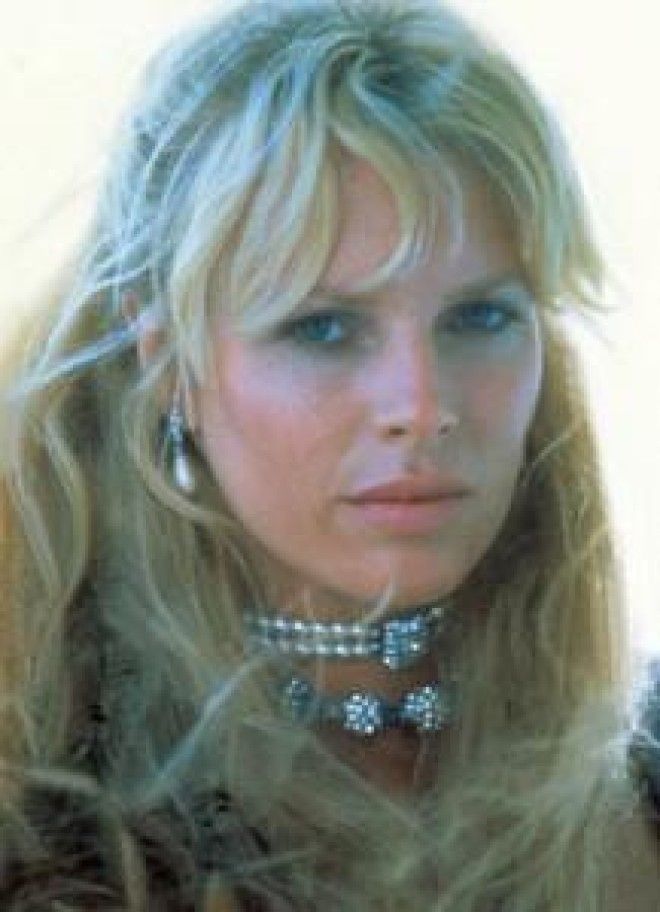 28 year old Kim Basinger smoulders as seductive Bond girl Domino Petachi in Never Say Never Again, in 1983.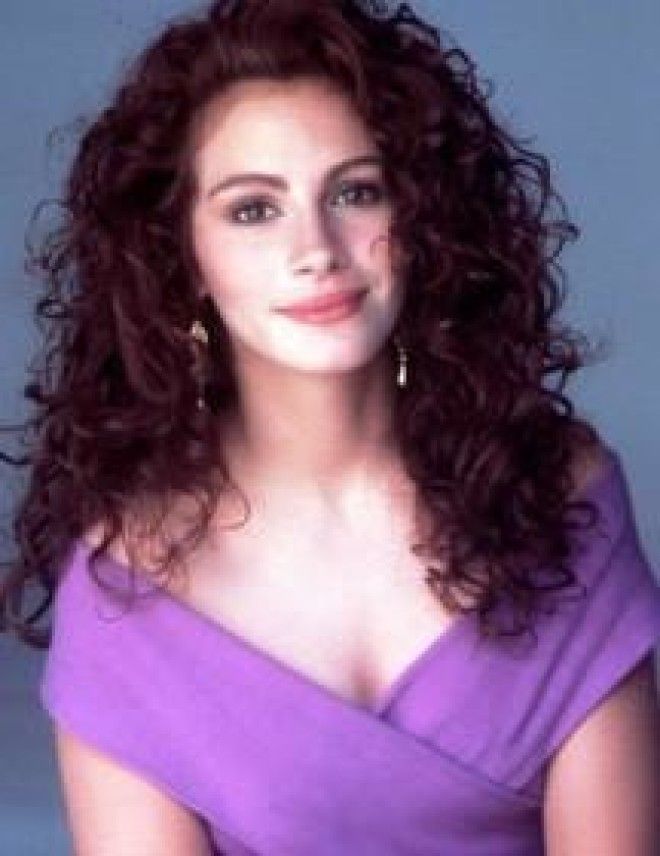 Snapped during the 80s in this pose-perfect studio shot, a 20-something Roberts sports the long, flame-haired curls made famous by her role in Pretty Woman.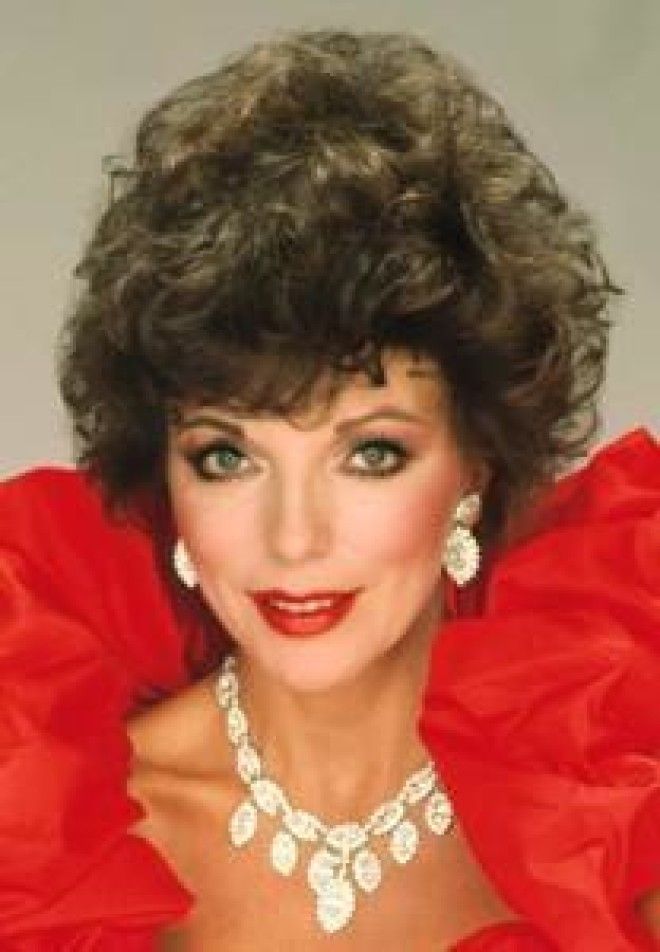 They say 'if it ain't broke don't fix it' and Joan Collins has applied that to her perfectly blow dried hairstyle since the early 80s.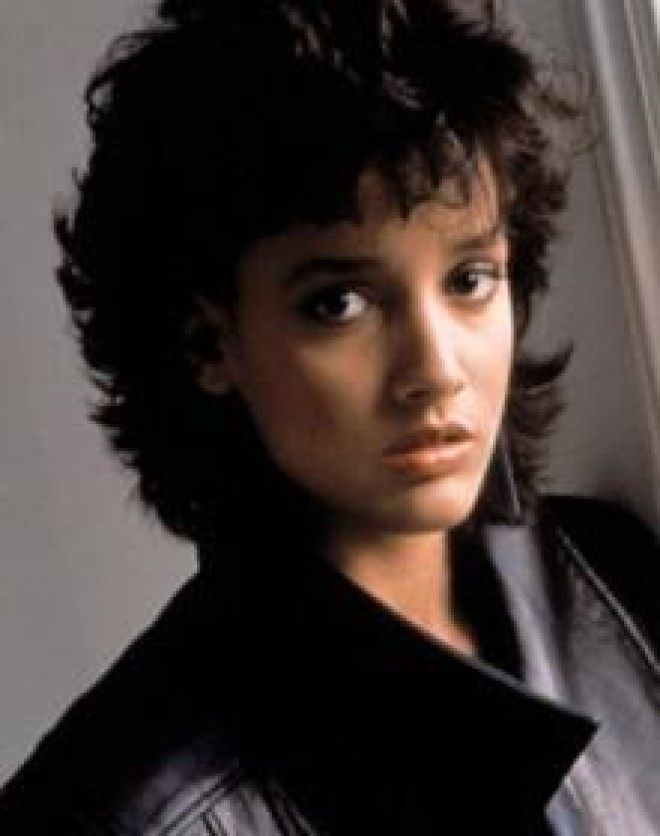 Pictured here at 18 Jennifer Beals' heavy on top and choppy on the bottom hair cut does everything to convince us that she truly embraced both her masculine and feminine side in her pivotal role as welder/exotic dancer Alex in 1983 box office hit Flashdance.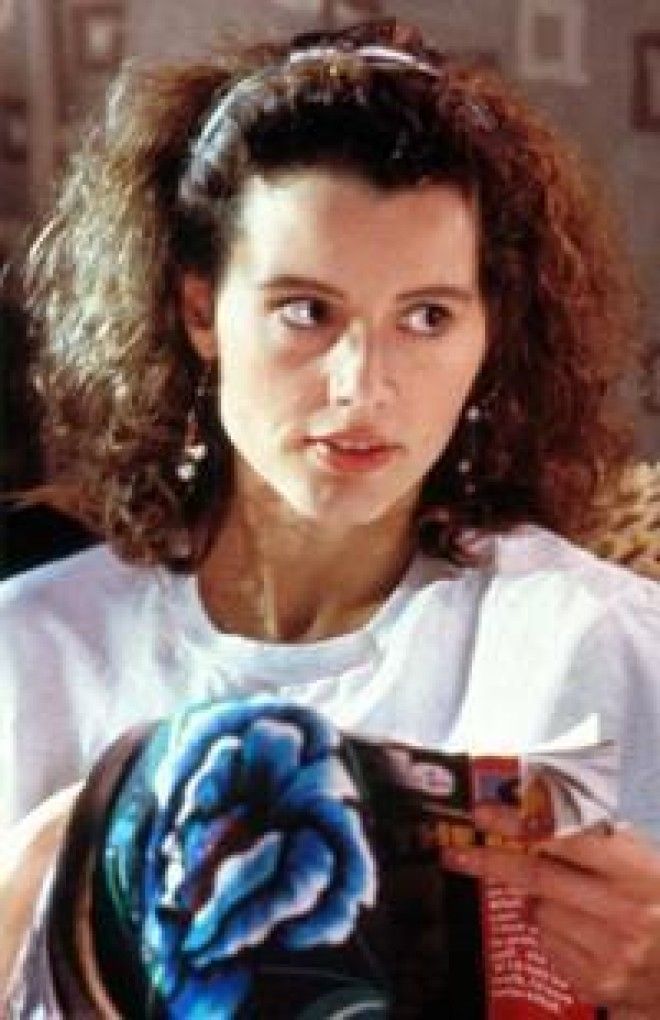 31-year-old Davis plays quirky animal hospital worker/dog trainer in 1989 flick The Accidental Tourist. Pulled back from her face with an oh-so 80s headband, this lack-lustre perm would definitely put her in the doghouse with today's fashionistas.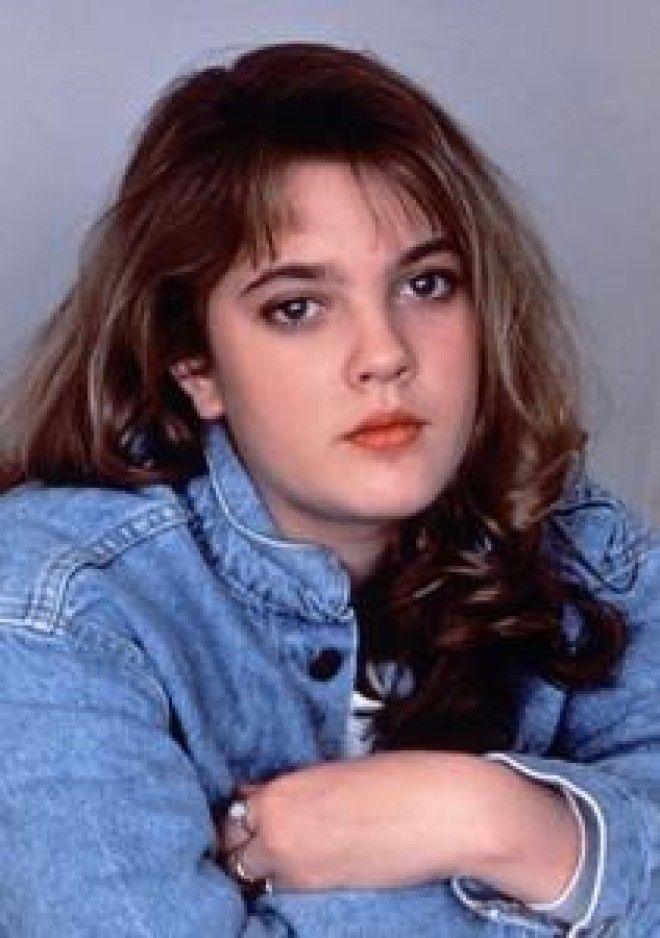 At the tender age of 12 Drew's rise to fame continued with a turn as a drug addict teen in 1989 CBS Special Getting Straight. With her tussled, caramel curls and barely-there fringe, you'd be forgiven for thinking that 80s bad hair ever happened.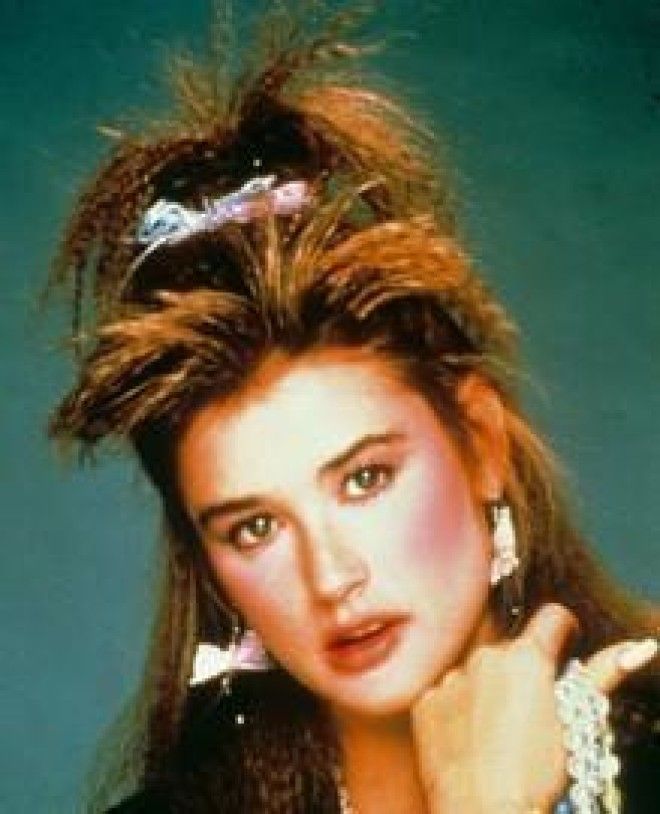 Who would recognize this Hollwood actress without her statement long black hair these days? Demi Moore, here only 22 years old, is the ultimate 80s starlet – complete with hair scrunchie.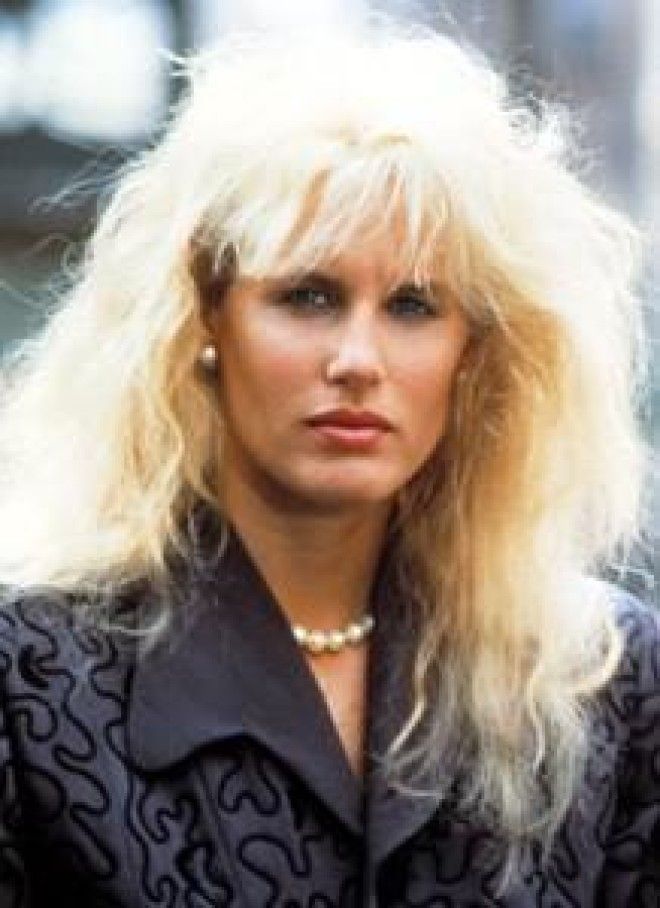 Pearl twin-set? Check. Power suit with shoulder pads? Check. Big, blonde, backcombed do? Check. Daryl Hannah nails the 80s in one picture.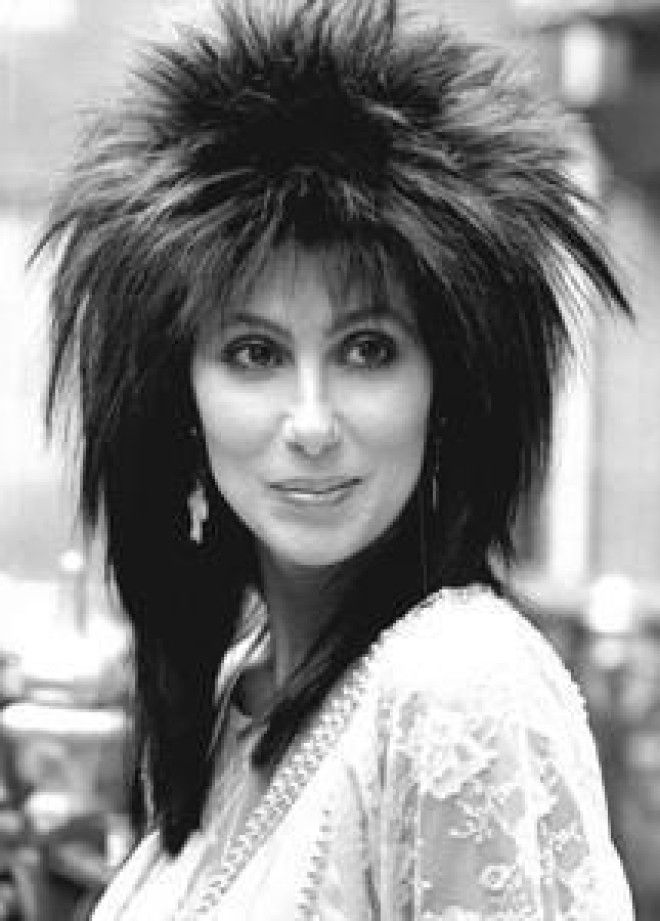 Two years after winning a Best Supporting Actress gong for nuclear whistle-blowing drama Silkwood (1983), the then 38-year old Cher seems to have experienced something of a chemical reaction of her own as she sports this 'could have been shocked' twist on the classic 80s bouffant.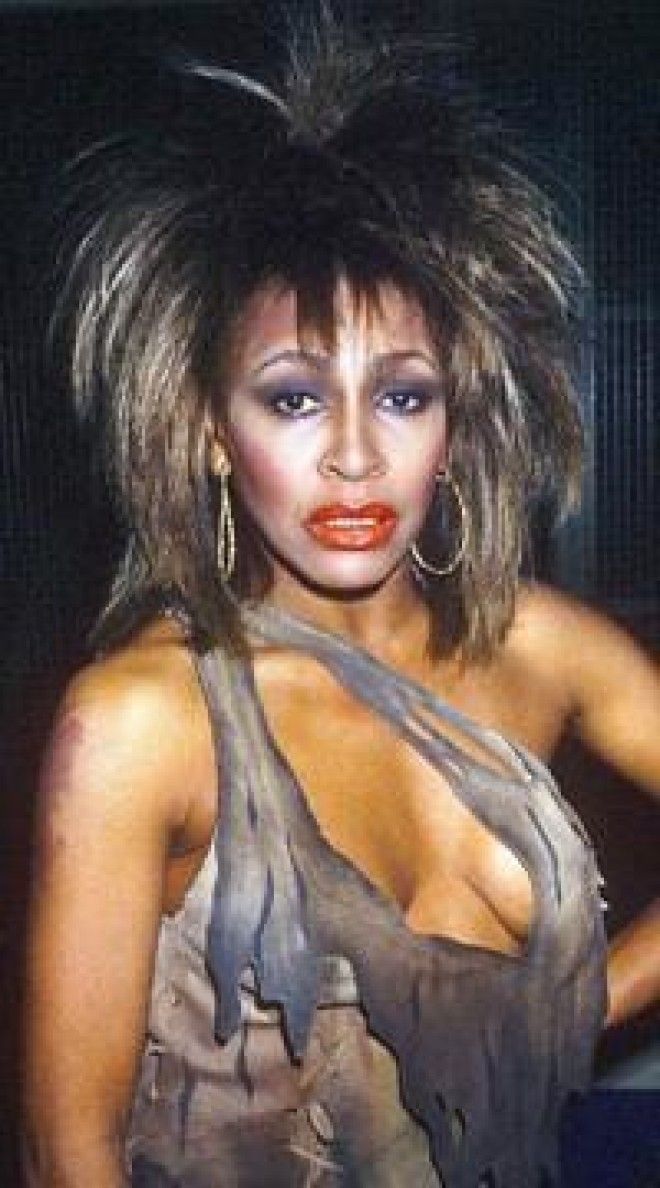 43-year-old Tina Turner shows that it's never too late to tap into your wild side, with this tribute to a Lion's mane 'do!