Love locks have become a 21st century symbol of romance.
Famously suggested in Federico Moccia's novels Tre Metri sopra il Cielo (Three Meters above the Sky) and Ho Voglia di Te (I Desire You), placing your padlock on a bridge has become a worldwide tradition - although it is widely believed that the origins are in China a long time before the Moccia novels.
Sadly, some bridges become overburdened and the locks are removed but there are still some great places where you can make this heartfelt gesture.
And new places are beginning to become popular.
1. PONT DE L'ARCHEVÊCHÉ, PARIS, FRANCE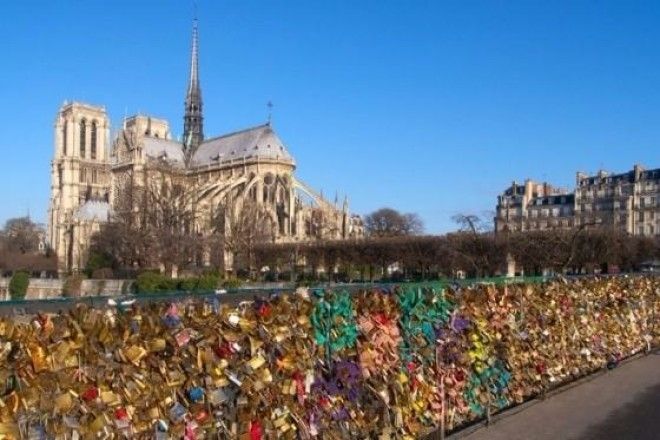 A stunning setting over the River Seine and overlooked by Notre Dame cathedral.
2. LUZHKOV BRIDGE, MOSCOW RUSSIA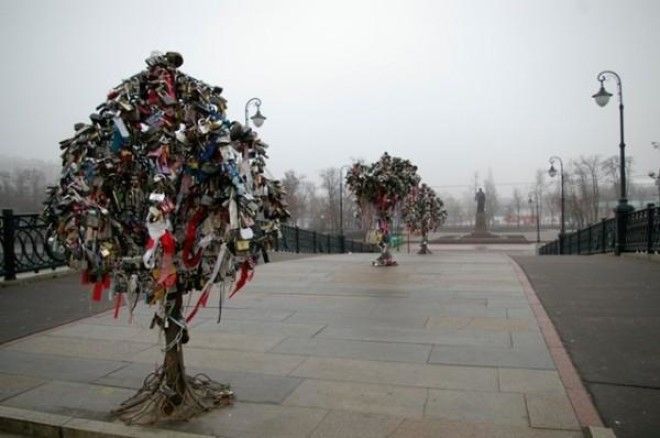 It's traditional for newlywed Russians to share a kiss on a bridge. It's said to bring good luck to the happy couple. The pedestrian Luzhkov Bridge over the Moskva River features trees, "planted" so that lovers can attach their love locks.
3. NORTH SEOUL TOWER, SOUTH KOREA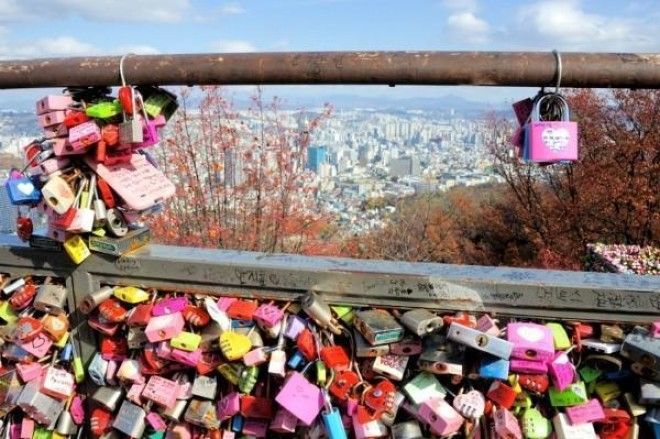 What a way to crown the top of Nam Mountain.
4. HOHENZOLLERN BRIDGE, COLOGNE, GERMANY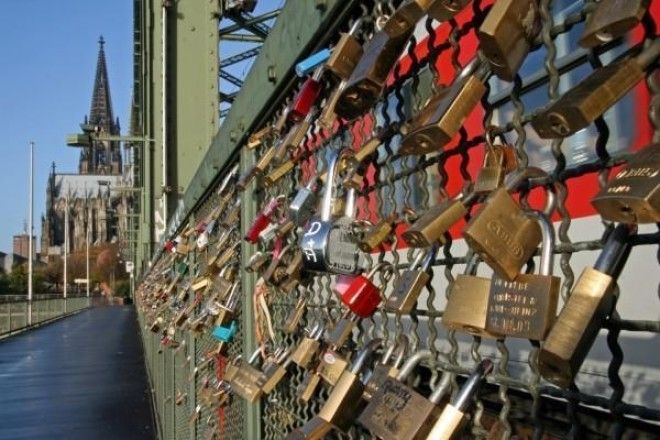 The liebesschloesser make a nice sight for the passing train passengers!
5. ENOSHIMA, JAPAN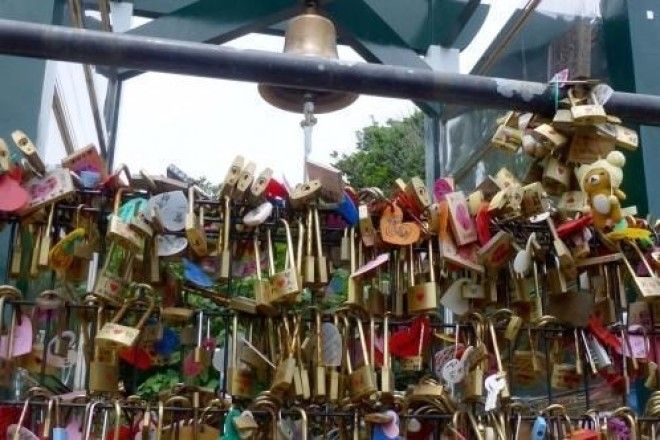 So romantic! On the cliffside of Enoshima Island is a pavilion with a bell that is dedicated to the myth of a five-headed dragon who loved a heavenly maiden until he died. Couples ring the bell together to vow their eternal love and place a lock on the fence around the pavilion to commemorate this act.
6. BROOKLYN BRIDGE, NEW YORK, USA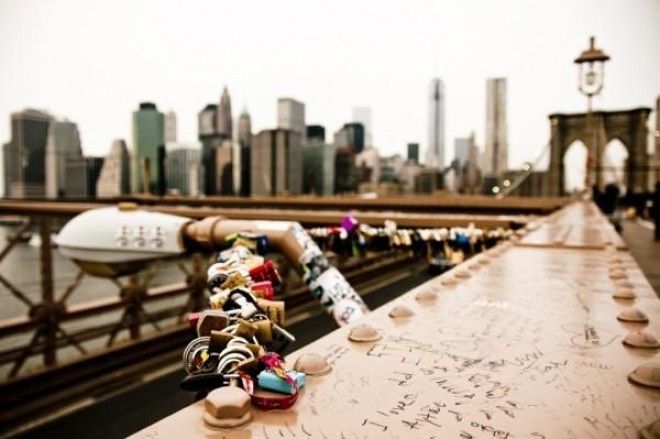 Locks are accompanied by messages written on the girders.
7. VENICE, ITALY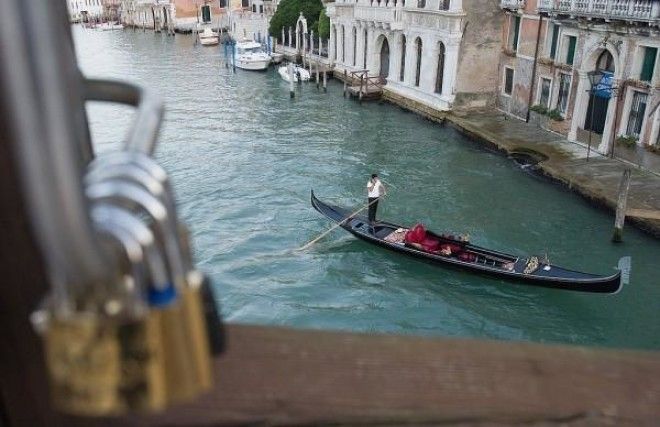 Naturally, love locks have found their way to one of the world's most romantic cities.
8. YELLOW MOUNTAIN, HUANGSHAN, CHINA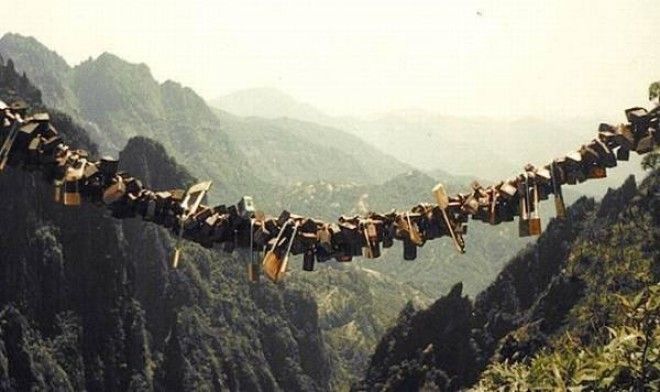 The mountain's chain link fences are being covered in love locks - mainly by newlyweds.
9. ALBERT DOCK, LIVERPOOL, UK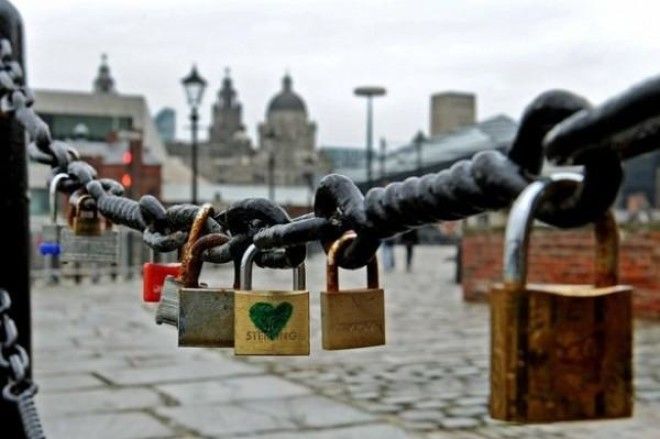 Albert Dock is a redeveloped part of the historic Mersey riverfront.
10. NEW WESTMINSTER PARK, VANCOUVER, CANADA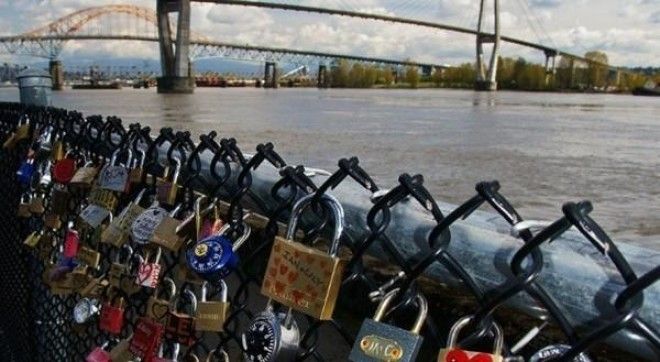 P
Metro Vancouver's amorous couples have a public location to literally seal their passion with padlocks
11. PECS, HUNGARY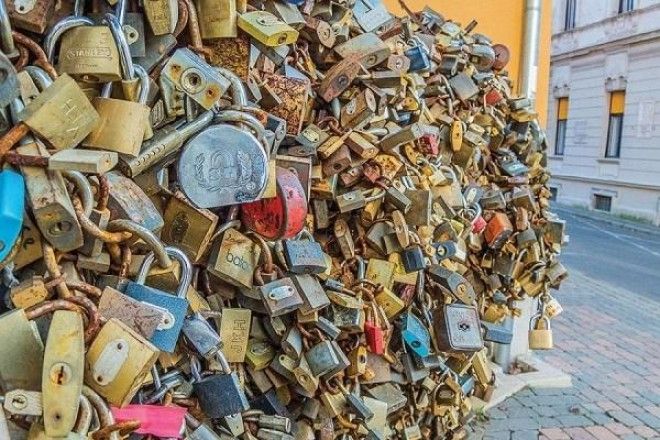 Pecs claims to have started the trend back in the 1980s, before Moccia's book brought the idea to Rome's Milvian Bridge.
12. KORAKUEN GARDENS, TOKYO, JAPAN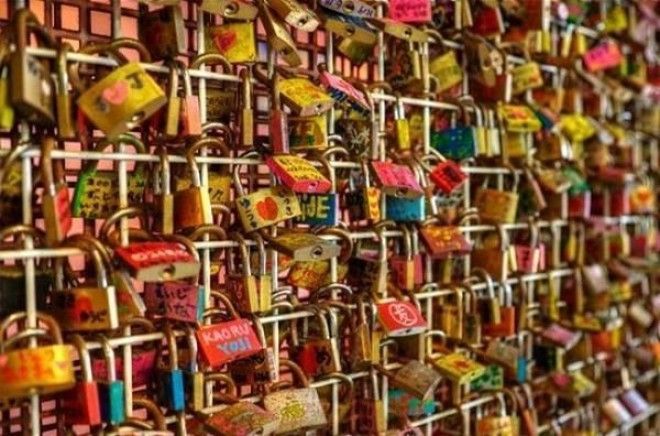 Korakuen is one of the Three Great Gardens of Japan
13. NAPLES, ITALY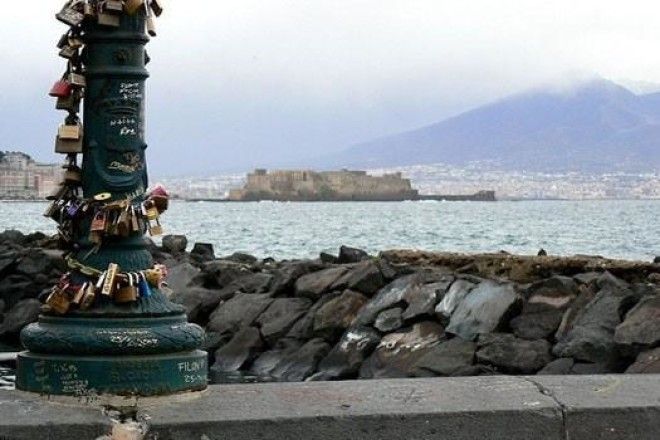 No bridges in Naples but the lampposts around the bayfront are a good substitute.
14. TUMSKI BRIDGE, WROCLAW, POLAND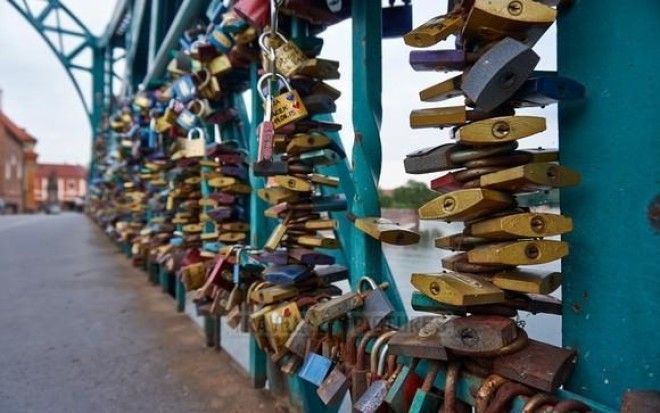 After attaching the padlock, lovers throw the keys into the Odra River.
15. MONTEVIDEO, URUGUAY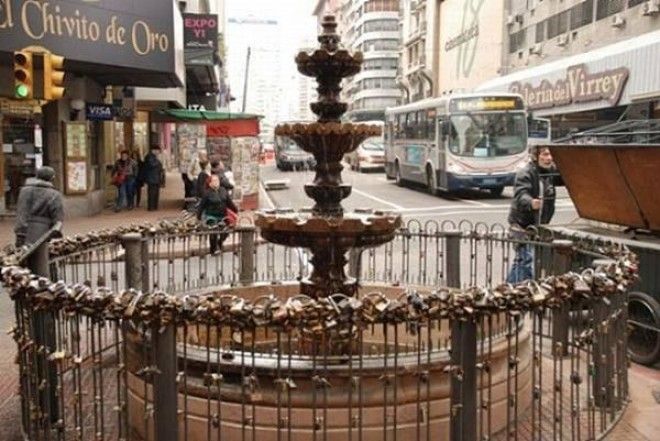 Attached to the fountain is a plaque which reads, "The legend of this young fountain tells us that if a lock with the initials of two people in love is placed in it, they will return together
to the fountain and their love will be forever locked."
16. TWO LOVER'S POINT, GUAM, USA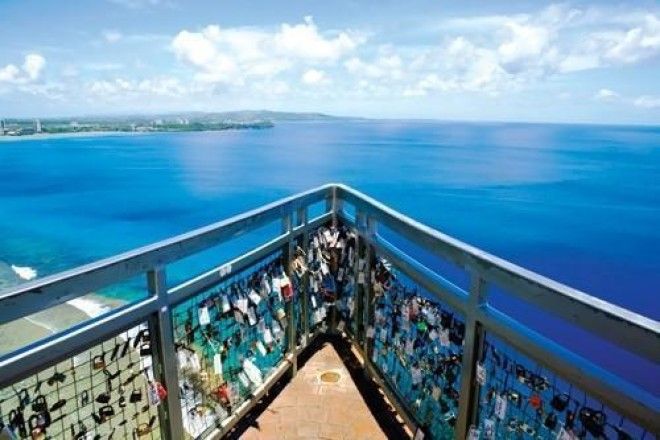 Puntan dos Amantes is a picturesque and incredibly romantic spot that overlooks the ocean.
17. TESHIN BRIDGE, ODESSA, UKRAINE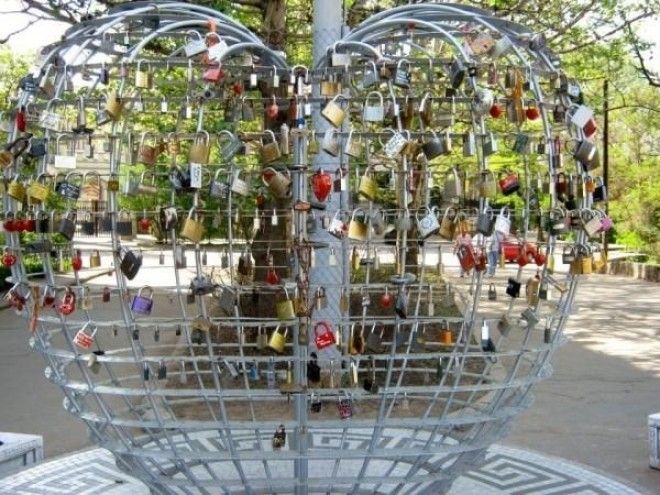 To save damage to the bridge, the authorities have the perfect answer: a special heart shaped sculpture.
18. BELL TOWER, PERTH, AUSTRALIA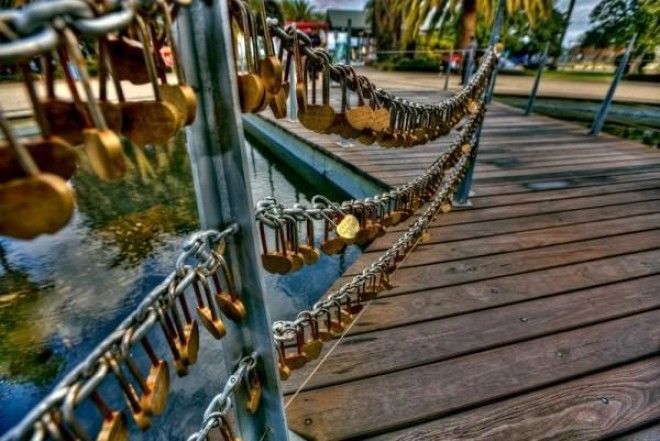 One of the few places where you can actually pay to place your padlock. Pay extra and you can ring the bell to declare your love.
19. GRAND PRIORY SQUARE, PRAGUE, CZECH REPUBLIC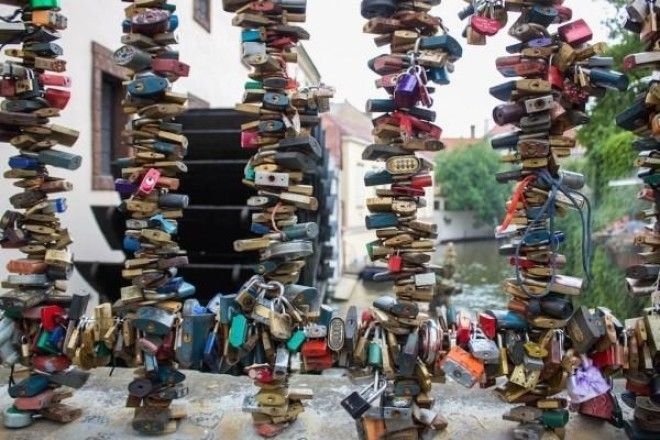 The love locks are close to the John Lennon Wall.
20. REDEMPTIONIST CHURCH OF BACLARAN, MANILLA, THE PHILIPPINES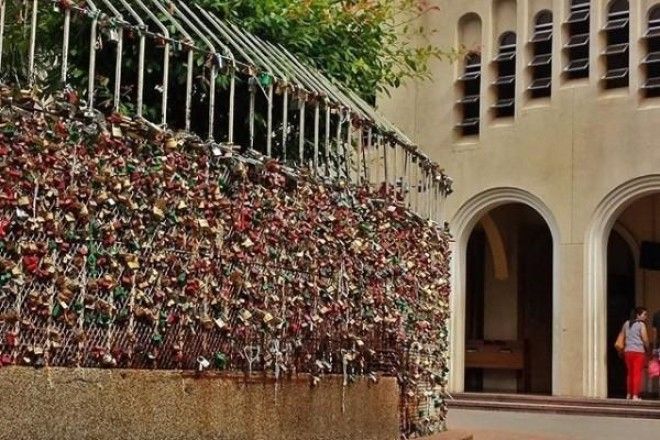 A meeting of love and faith.
21. ZION CANYON, UTAH, USA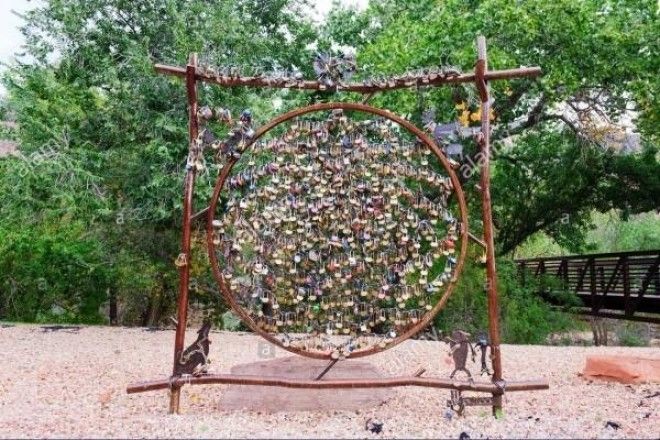 Couples can attach their love padlocks to a metal sculpture outside an entrance to Zion National Park.
22. PARYS, SOUTH AFRICA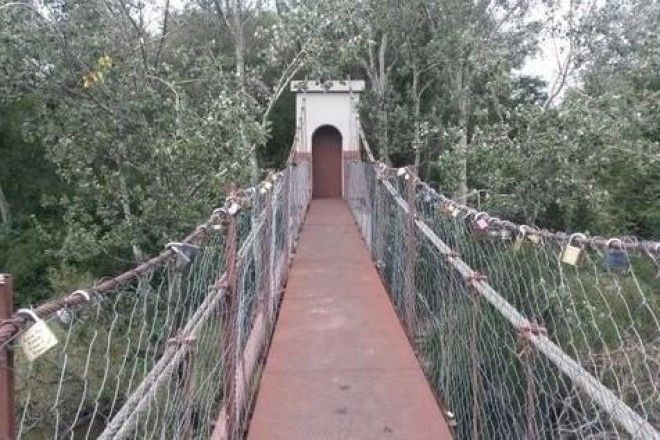 Locks gather on a suspension bridge over the Vaal River.
23. GROENBURGWAL BRIDGE, AMSTERDAM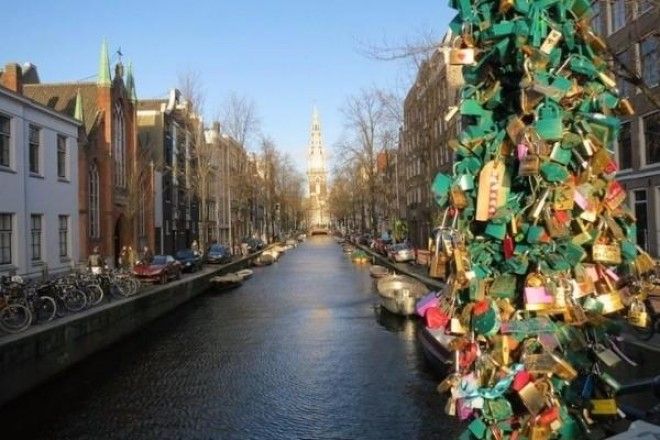 A great location for a couples' gesture of love. The bridge is a popular location and photo opp thanks to the background view which includes the iconic Zuiderkerk Tower.
24. JULIET'S HOUSE, VERONA, ITALY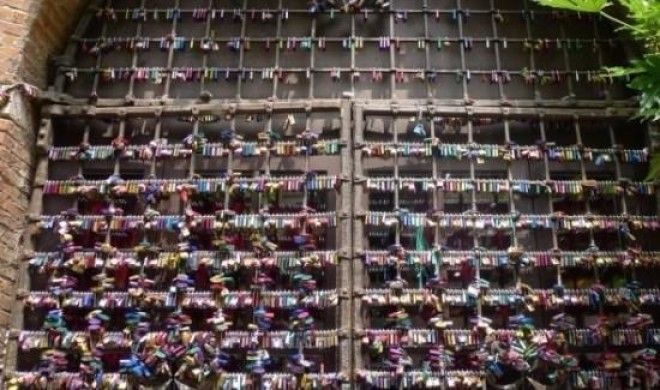 Could there be anywhere more perfect to seal your relationship than the location of the world's greatest love story.
25. MILVIAN BRIDGE, ROME, ITALY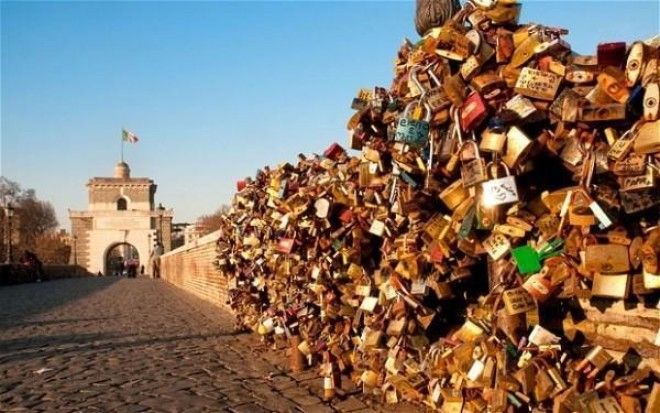 Sadly, the locks that adorned the bridge, as in Moccia's novel, were removed in 2006 but there are other places in Rome to make your gesture of undying love like Ponte Vecchio, and fittingly, Via Dell'Amore.