On Saturday, June 13, another Royal wedding took place in Stockholm, Sweden between the third in line to the Swedish throne, Carl Philip, and former lingerie model Sofia Hellqvist.
Wearing a stunning, long-sleeved white gown and a crystal-covered tiara, Hellqvist, 30, wed Philip, 36, in front of approximately 550 guests, including many other Royals from all over the world, like Princess Takamado of Japan and Prince Edward and Sophie Wesse, who were representing the House of Windsor.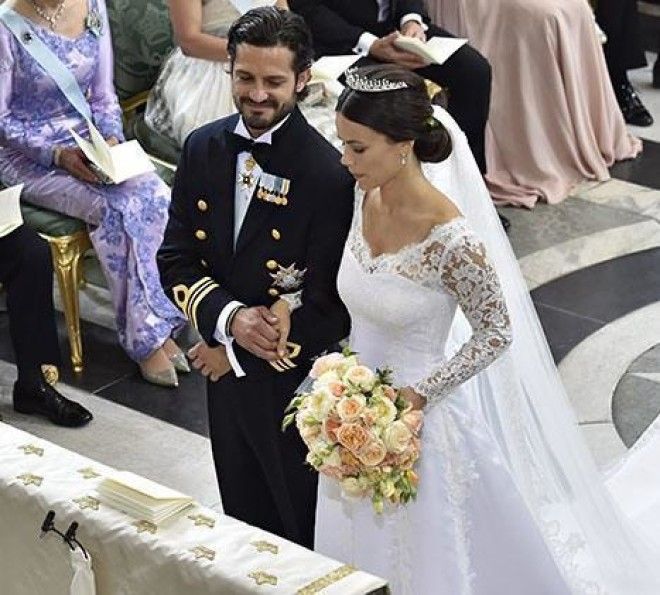 The pair first met at a restaurant in 2010, and Hellqvist has a racier past than most Royals. In addition to modeling lingerie professionally, she also appeared on the 2005 reality show
Paradise Hotel
and posed topless in a Swedish men's magazine called
Slitz
.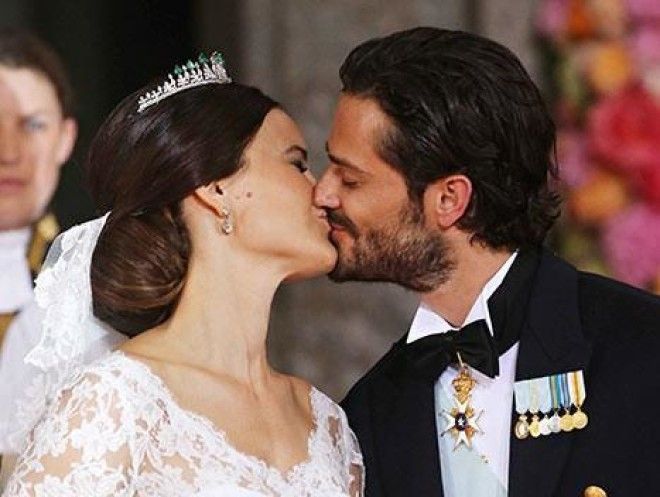 The couple greeted the thousands of well-wishers in the streets as they rode in a horse-drawn carriage, waving at the crowds. A 21-gun salute followed as did the wedding banquet.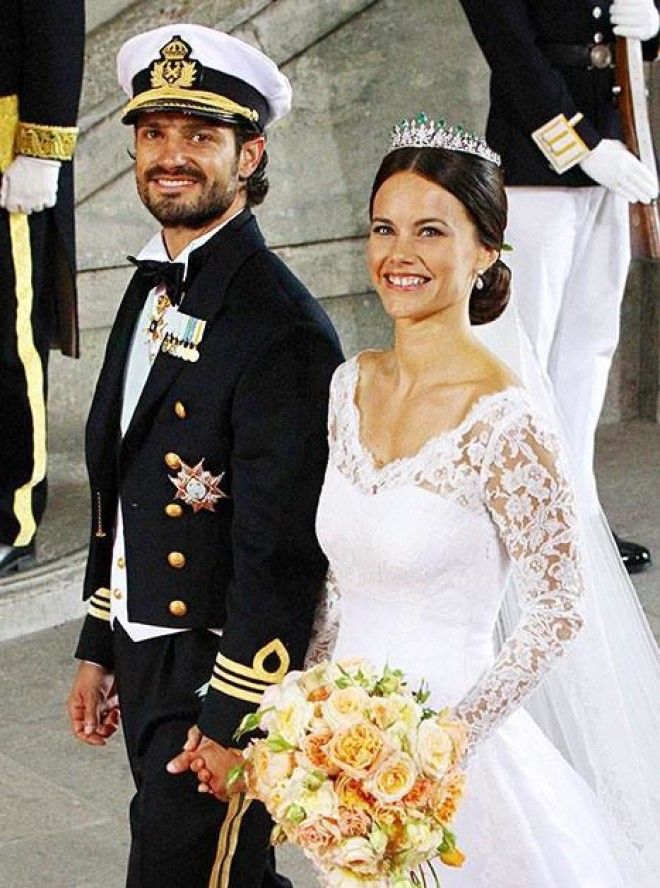 Two notable Royals not in attendance were Prince William and Kate Middleton. The Duke and Duchess of Cambridge made a public appearance earlier in the day at the Trooping of the Colour in honor of the Queen's 89th birthday. It was the first post-baby appearance by
Middleton and the first time the couple's son Prince George appeared on the balcony of Buckingham Palace to greet the crowd.