Bikes are a popular way of getting around cities these days but one of the down sides is that you have to carry around a lock and chain to keep it safe when you leave it. This could soon be a thing of the past though thanks to a new bendable bike that can be secured around any post by just the push of a lever. There is no need to carry around chains as it fastens up with just one lock.
A student from the De Montfort University in the UK designed the bendable bike for the Business Design Centre New Designer of the Year Award and it won him second place. His bike works on a ratchet mechanism that allows the bike to be bendable or rigid. However it cannot be both at the same time. When riding the bike it remains rigid just like any other bike, but when you stop you just push a lever on the bikes frame and it becomes flexible allowing the rider to wrap the bike itself around any bike rack or pole.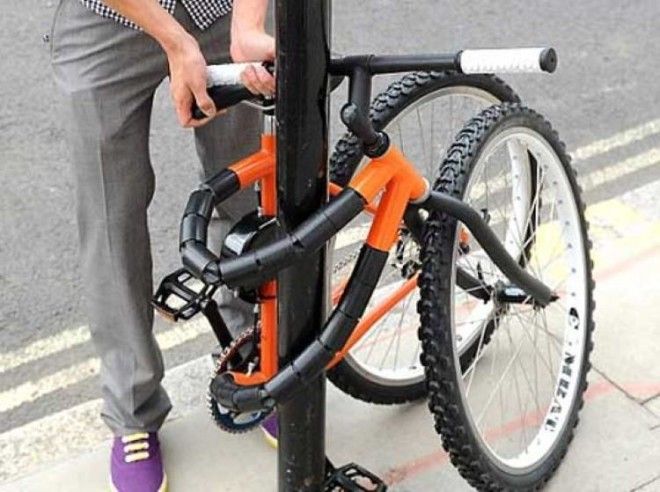 The bike was designed so that it could be secured with just one lock and at the moment it is just in the prototype stage but Scott is hoping to make it into a business venture. He said that he was taking it forward and hopefully the design would be his stepping stone into bike designing.