Angelina Jolie
hasn't always been the A-list movie star, mother of six, and global humanitarian we know today. Twenty years ago -- a full 10 years before she became one-half of the pop culture sensation known now as Brangelina -- she was just a young model trying to work it in a shiny white alligator skin-esque pantsuit.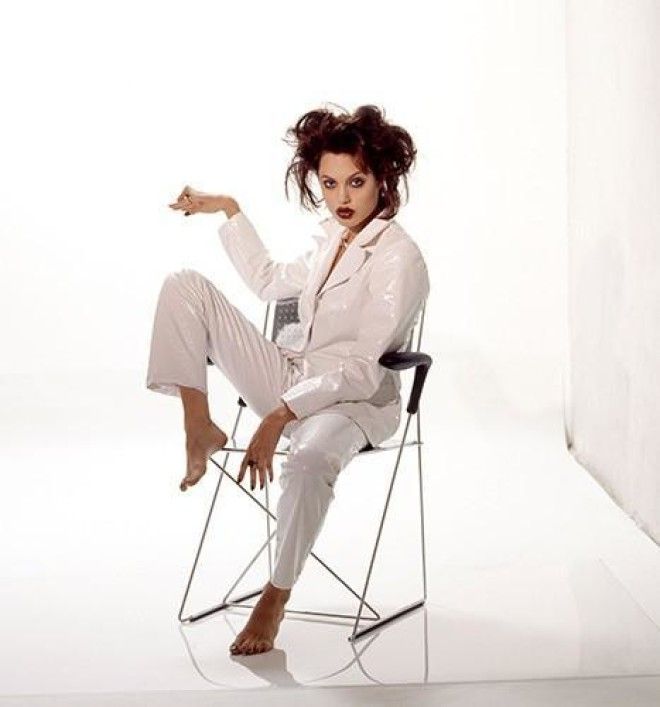 Never-before-seen pictures of the
Maleficent
actress surfaced on Friday, June 12, a week after her 40th birthday. The photos were taken in 1995, when a then-20-year-old Jolie was on the cusp of breaking through with the movie
Hackers
.
The shots show the
Unbroken
director in all her mid-'90s glory, complete with a wine-colored pout, matching nails, and a short black wig with thick bangs. Fashion-wise, she's wearing the aforementioned pantsuit and a pearl choker straight out of your '90s dreams.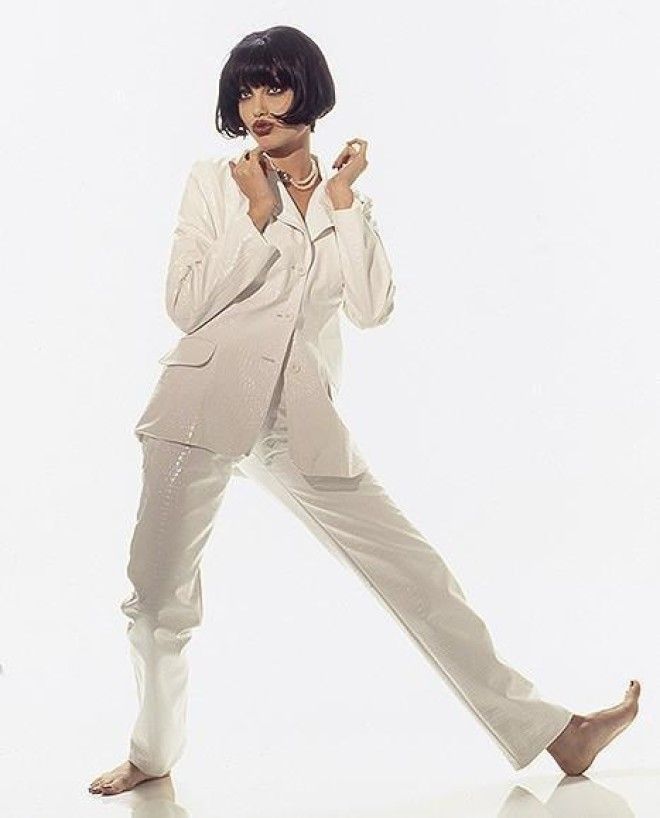 In some pics from the shoot, she sports wild reddish hair, haphazardly pinned up in various places to create kind of an Edward Scissorhands
look.
Jolie started working as a model when she was a teen, not long after she dropped out of the prestigious Lee Strasberg Theatre & Film Institute. She got her big break the same year these photos were taken, when she starred opposite her then-future husband Jonny Lee Miller in
Hackers
. (The two were married from 1996 to 1999.)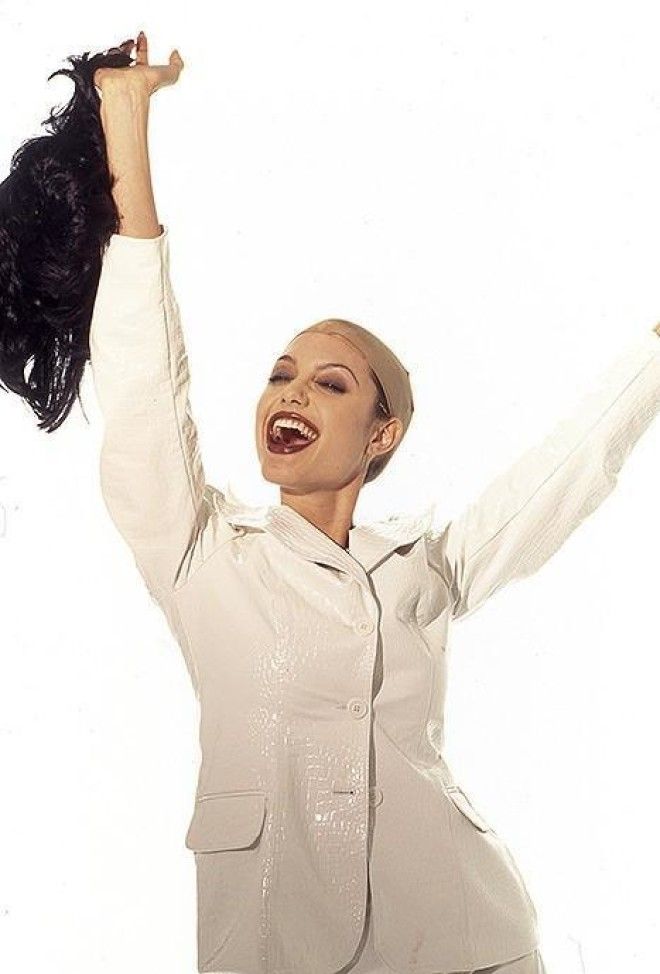 After
Hackers
, she went on to have starring roles in
Gia
,
Girl, Interrupted
,
Lara Croft: Tomb Raider
, and, of course,
Mr. and Mrs. Smith
, where she met current husband Brad Pitt.