While the idea of setting down roots and buying a home in suburbia is many peoples' idea of heaven, some would like to have more freedom. One young couple wanted to own their own home but didn't like the idea of being tied down so they bought a ready-made home transformed from an old US school bus.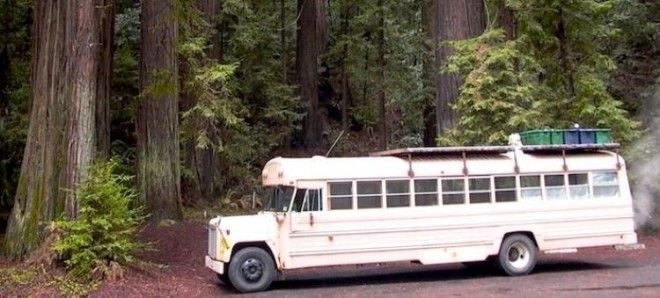 WPI Creative decked out the US school bus and turned it into an earthy home for the couple to live in, in the Cascade Mountains. To ensure that the unusual home was warm in the winter it has its own rustic wood burning stove and the bus has lots of natural ventilation and light and it retains all its windows, which can be opened if it starts to get too warm inside.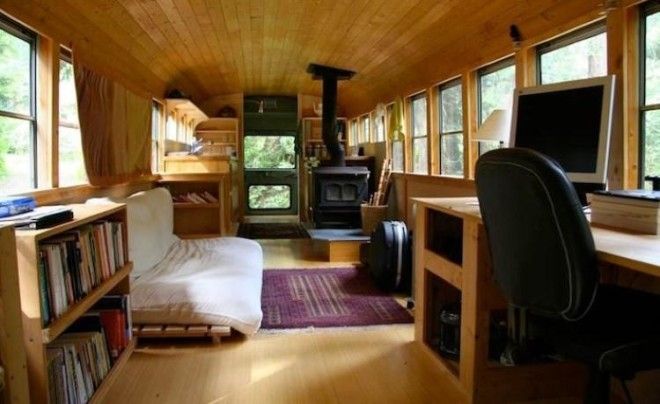 The old US school bus has been lined with timber and offers plenty of shelving and storage that can be secured in much the same way as they would on a boat. The bus has been fitted out with plumbing that is fully functioning. The positive side to owning a bus for a home is that if the couple wanted they could move to any location they wanted. However the bus isn't the most fuel efficient vehicle. Another plus is that the earthy home does have a small carbon footprint.