As one of Omega's most famous models, Cindy Crawfordwas invited to attend the Hong Kong premiere of The Hospital in the Sky, hosted by the watchmaker on Tuesday, June 16. Even better, her gorgeous children, Kaia, 13, and Presley, 15, were invited, too!
Working the carpet like a couple of pros, Kaia and Presley posed for pictures alongside their mom in their red carpet best. While Kaia rocked a navy blue crop top, a tulle skirt, and ankle-strap sandals (not to mention a stunning red pout!), her big bro gussied himself up in a midnight button-up, dark-wash jeans, and Converse kicks.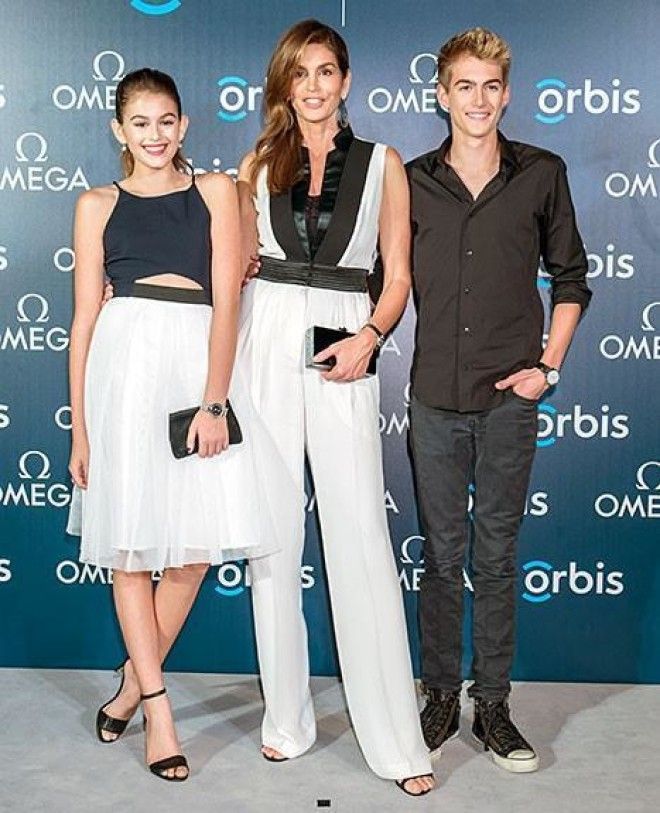 Cindy Crawford poses with her daughter Kaia Gerber, and son Presley Gerber as they attend 'The Hospital In The Sky' Asian premiere presented
by OMEGA on June 16, 2015.
Of course, who would expect them to look anything less than flawless standing next to their mom, who, still stunning at 49, worked the cameras while wearing a black and white jumpsuit, accessorized with chandelier earrings, a box clutch, and heels.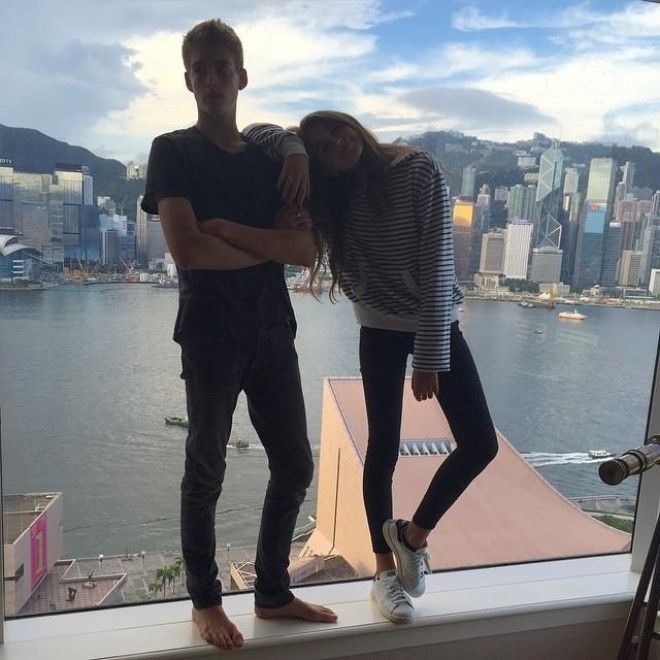 But the Blue Steel-ing didn't start there! When the family first landed in the Chinese metropolis the day before, Crawford snapped a photo of
her kids, who struck a glam pose in front of the city's skyline. She captioned the cute pic, "Look who was hiding in my suitcase! Welcome to Hong Kong".