After seeing 3D printed houses, cars and even body parts, the new ambitious plan using such technology is to 3D print a bridge over a canal in the heart of the Amsterdam. 3D printing research and development firm MX3D is leading the project, which also includes software developers Autodesk and construction outfit Heijmans.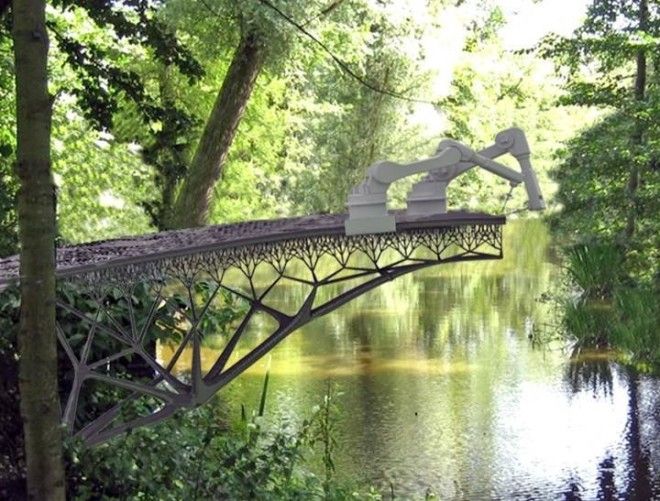 MX3D developed a revolutionary, multi-axis robotic 3D printer that can "draw" steel structures in three dimensions."What distinguishes our
technology from traditional 3D printing methods is that we work according to the 'printing outside the box' principle," says Tim Geurtjens, CTO at MX3D. "By printing with six-axis industrial robots, we are no longer limited to a square box in which everything happens. Printing a functional, life-size bridge is of course the ideal way to showcase the endless possibilities of this technique."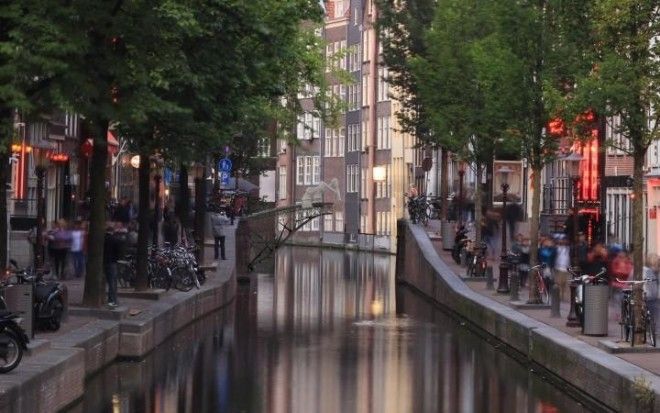 The robots will move across the canal printing the bridge while printing its own supports along the way so that it can operate autonomously. The machine heats the metal up to a temperature of 1500°C in order to weld and assemble the structure little by little. This technique also dispenses scaffolding, since the robot uses the structure that it prints as its own support. The project should start in September and end in 2017 and is expected to become a lever for this technology, which can be used in numerous construction projects, including tall buildings.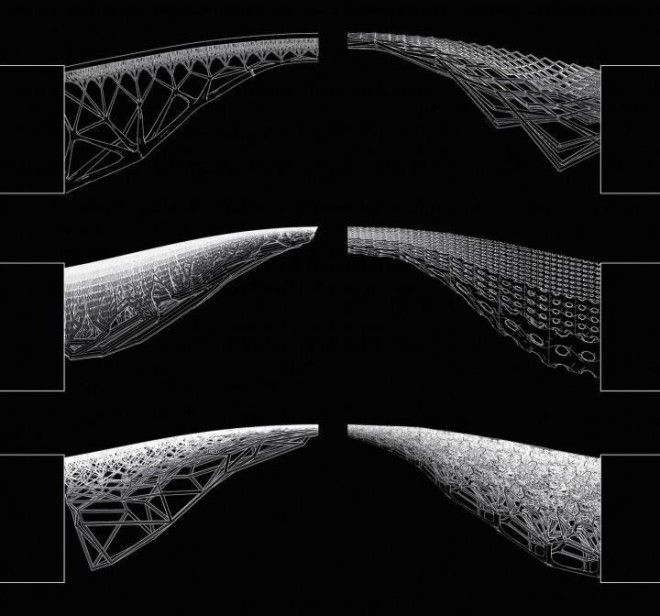 "The MX3D platform is a potential game changer," said Maurice Conti, director of strategic innovation at Autodesk.
"Breaking free of the traditional limitations of additive manufacturing – small-size prints and poor material performance – this technology
opens up possibilities for architectural-scale, relatively low-cost, metal structures that are as complex as the designer's imagination."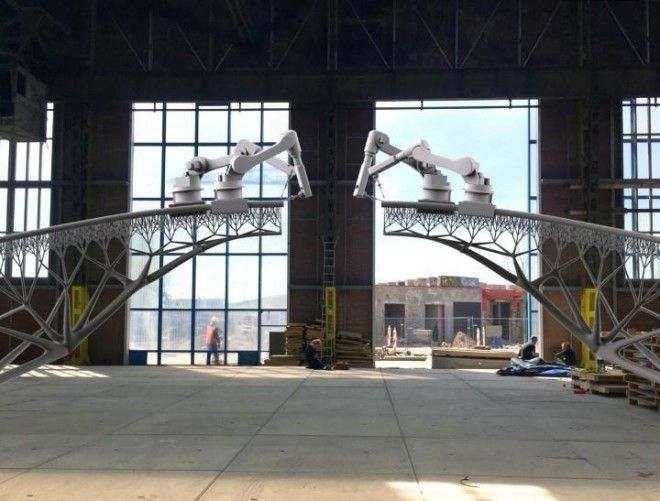 Project creators are still negotiating with the city council of the city of Amsterdam to find the ideal place to build the bridge. "I strongly believe in the future of digital production and local production, in "the new craft". This bridge will show how 3D printing finally enters the world of large-scale, functional objects and sustainable materials while allowing unprecedented freedom of form," says the artist and designer Joris Laarman. "The symbolism of the bridge is a beautiful metaphor to connect the technology of the future with the old city, in a way that brings out the best of both worlds."