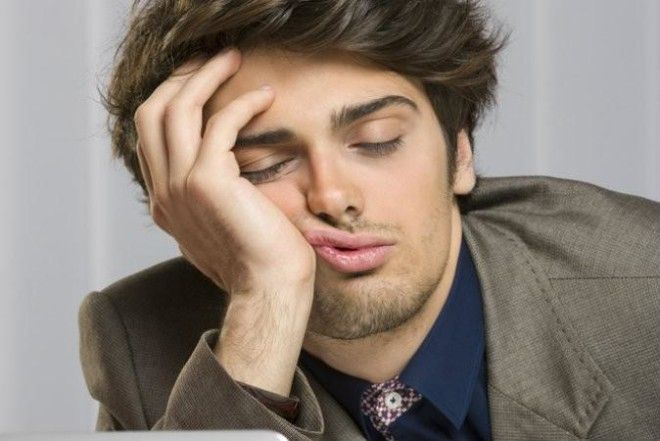 New parents, creative insomniacs, night owls with early bird schedules – we all suffer from a similar problem. We need more sleep, but we also need to be productive. As one who regularly drank 6-10 cups of coffee a day throughout his early twenties, I understand your pain.
You don't get enough sleep, but your desire for productivity is likely the main reason
why
you don't get enough sleep. What a miserable paradox!
Let's face it. Chugging more coffee, and God-forbid energy drinks, really doesn't cut it. You and I both know caffeine does not equal productive energy. But what, if anything, is a better alternative?
Here are eleven ways you can stay productive, even when you don't get that much needed sleep.
1. Talk to people.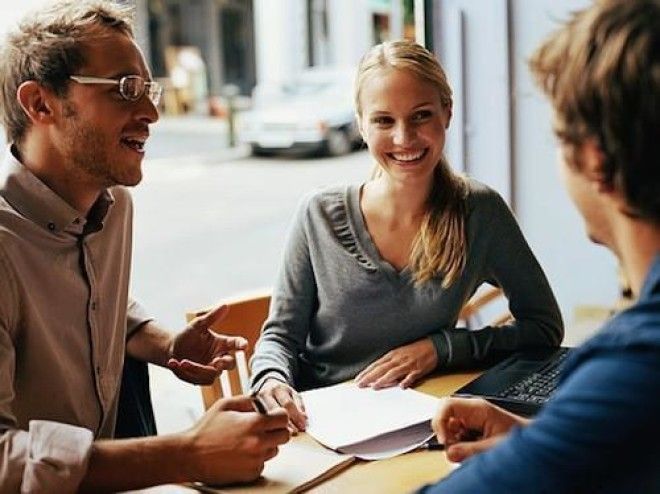 When you engage another person in conversation (even if it's your cat!), you effectively turn the key in your brain's ignition. You have to construct conversational pieces, listen to what the other is saying, respond, and typically use physical gestures throughout the conversation. All of these factors ramp up focus. Now that you're focused, shift the focal point to your to-do list. It's much easier to shift focus from one task to another than it is to create focus. Set aside 30 minutes to 1 hour out of your day to chat up a storm with a friend or coworker, and the rest of your day will be spent far more efficiently.
2. Exercise under bright lights 3-4 hours before going to bed.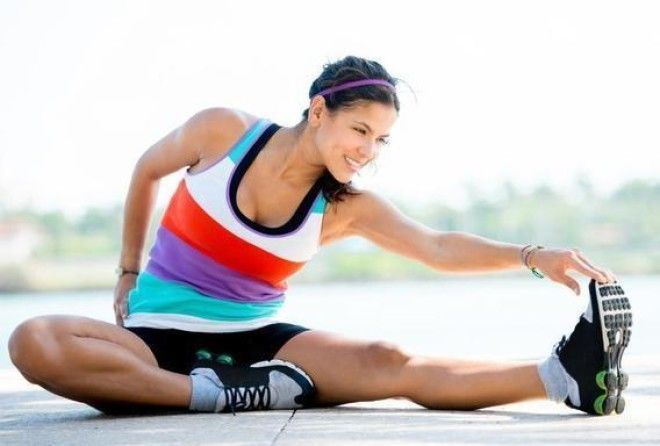 There's two clusters of cells located behind your eyes called the suprachiasmatic nuclei, commonly known as the biological clock. These clusters are directly connected to your pupils, so when you view bright light, your biological clock gets a wake up call, which is why you feel so much better waking up with the sunrise rather than before it.
We all know that exercising gives us more energy, because it strengthens our body while releasing endorphins. When you exercise under bright lights, there's an exponential or synergistic effect. You're body actually gains and keeps more energy because it has a boost from both the bright light and from the exercise. All of this extra, natural energy allows you to stay better focused and at a higher pace, enabling you to be more productive.
On the plus side, if you do this 3-4 hours before going to bed, you'll get more of what the psychologists call "slow-wave sleep," which is the phase of sleep your body needs to heal or repair itself, that will also allow you to be more productive.
3. Drink a lot of cold water.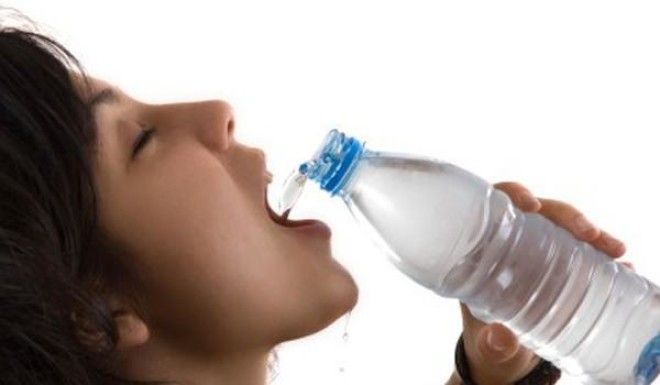 Substitute two cups of coffee a day with a cold, 16 oz glass of water, and you'll feel just as energetic with a clearer mind. Doctors recommend doing this to start your day, because the extra water gives your body a kickstart. It fuels your cells, which fuel your organs, which fuel your entire body.
When you're dehydrated, say from too much coffee, you becomes sluggish, causing you to be less productive. By replacing a bit of coffee with water (or Propel or G2) you're enabling yourself to be more lively, which makes you more productive.
4. Surround yourself with the smell of coffee.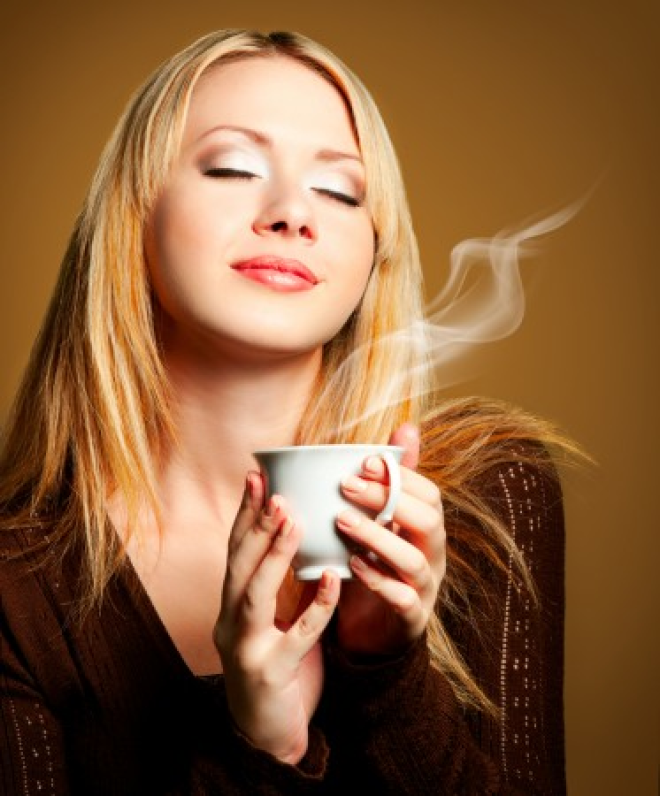 You do not actually need to
drink
more coffee. Studies show that simply smelling coffee stimulates the brain, making one happier. Studies also show that happy people are 10-12% more productive than those who are not happy. Smell coffee. Stay happy. Be productive.
5. Take a pen, and just start writing.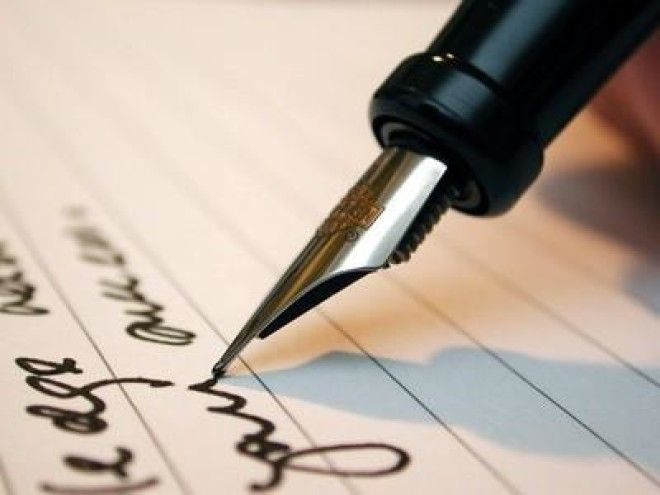 It's easy to be working on something, or trying to start, and be stuck mentally. To get your thoughts and motivation flowing, move around a little bit. Don't start doing pilates in the middle of the office, but pick up a tool you can physically write with, and write out whatever's going through your head, or everything you need to do for the day.
Every time I "just can't even," I pick up the mini whiteboard at my desk, and write out the first thing that pops in my head. Then I steadily connect that to what I need to get done and how I need to do it. It's an easy and quick way to keep yourself productive when you haven't slept much.
6. Pick another subject.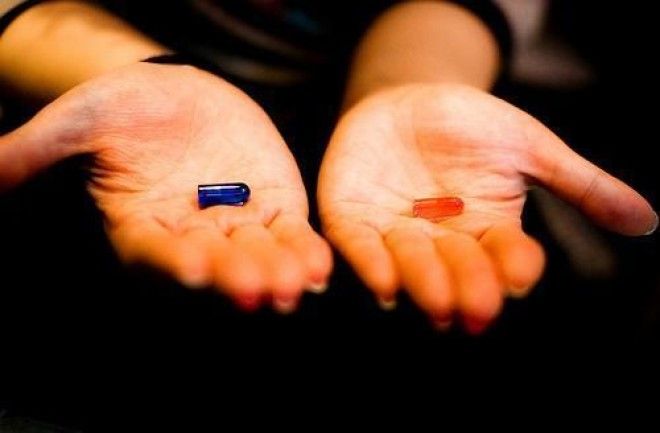 When you're tired, it's especially easy to become burnt out or bored with a particular topic. If you can't focus on one task, pick something else to work on. Maybe you have an assignment due by the end of the day, but you simply can't focus on it at the moment. Find something else!
Pick a few, simple tasks that you can check off quickly. You'll feel much better about having done so, and that confidence will help you finish that boring assignment.
7. Choose the right kind of background music.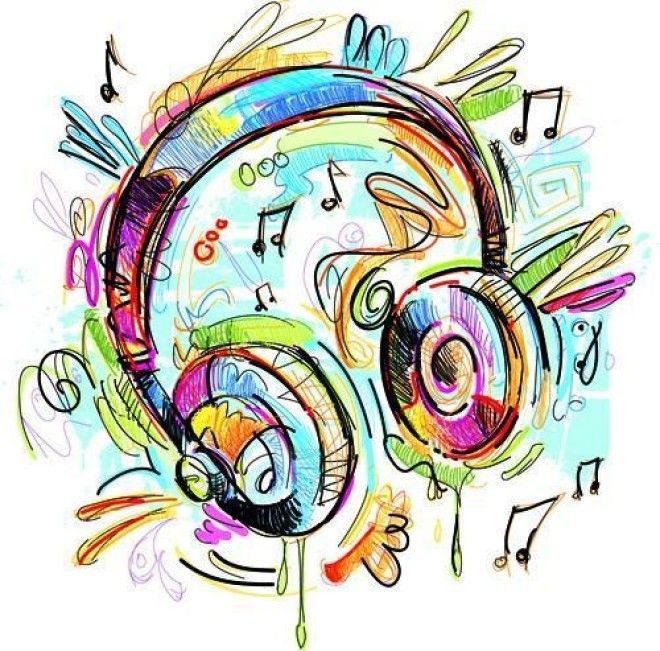 Studies upon studies show that the Mozart Effect is false, but that music does play a significant role in comprehension and productivity. If you need to focus on reading, writing, editing, or comprehending what's in front of you, then slow (under 96bpm), simple instrumental music will help you stay more productive. For example, anything by Hammock or The Album Leaf or XX is golden for productive background music. Having a bit of consistent background noise stimulates the brain without distracting or overloading it. Thus, you can be more productive.
8. Break it down.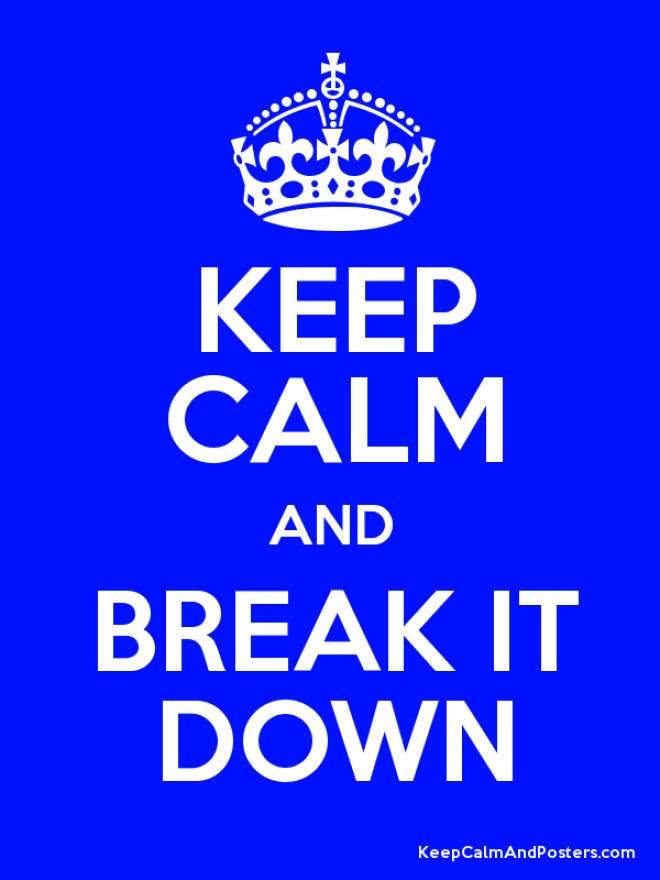 Your brain is programmed to respond positively to the completion of tasks and achievements. So break down projects and tasks into smaller achievements, like building a chart for the spreadsheet you need to make, or forming a rough draft of a plan, or choosing a title for your next piece of content.
By focusing on smaller tasks you're able to feel better about the work you're doing, and you're actually able to do more because of the positive stimulus of checking off more tasks. Every little thing helps when you're not getting enough sleep.
9. Hide your cell phone.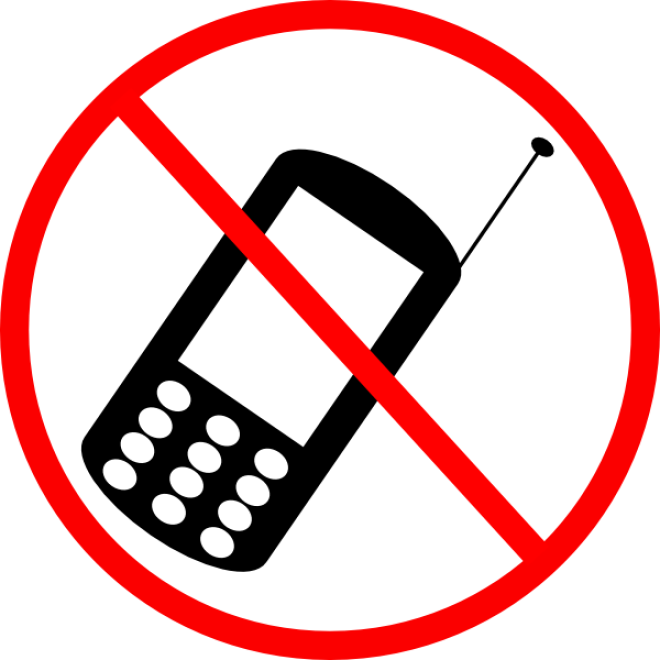 There's a lot of things that happens to our bodies when they don't get enough sleep. One is that they become more susceptible to impulses.
We already check our cell phones 150 times a day, and 67% of us do so without even receiving a notification first.
One of the keys to productivity and time management at any stage is removing distractions. Particularly when you're sleep-deprived, it's important to remove impulsive distractions created by your phone. Your time is important, and you want to be productive. Keep your cell on silent, and maybe put it in a drawer. You'll be more productive because you won't be completely distracted by every impulse.
10. Stay standing.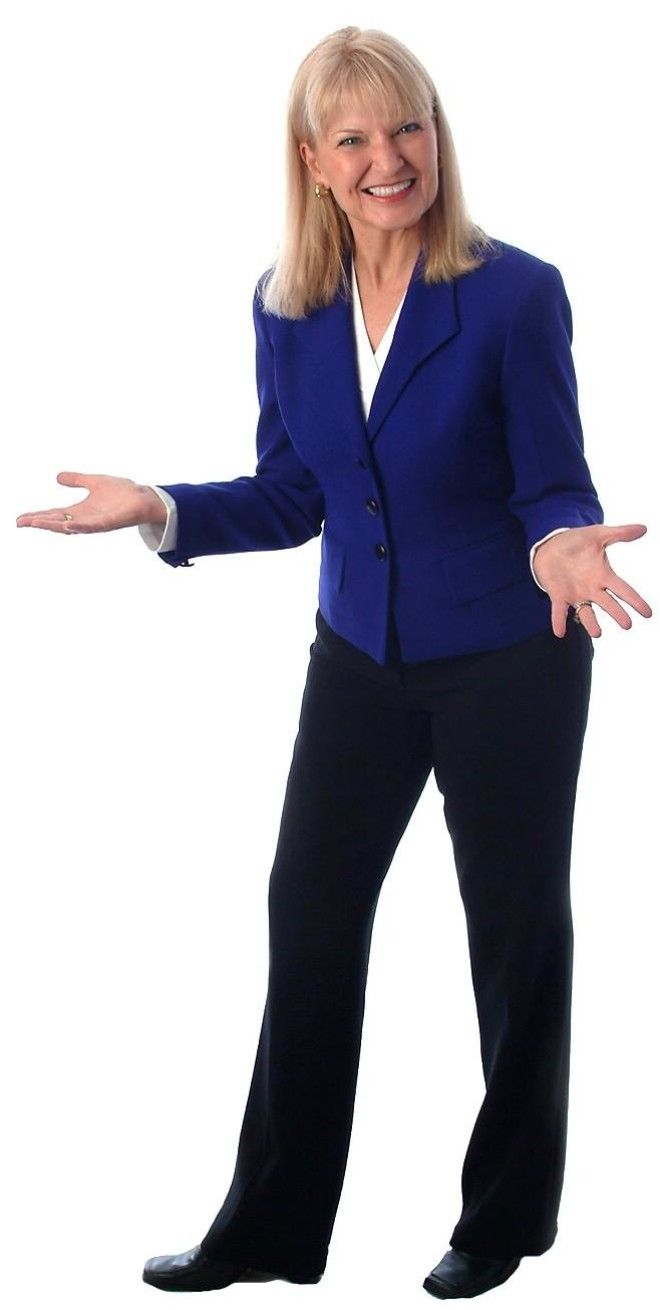 You're already tired from not sleeping well, which means your body will try to rest as soon as you get comfortable at your desk. Fighting this is pretty simple. Move around or just use a stand-up desk. If you're moving, you're not resting. This allows you to be more productive for longer.
11. Work on creative tasks first.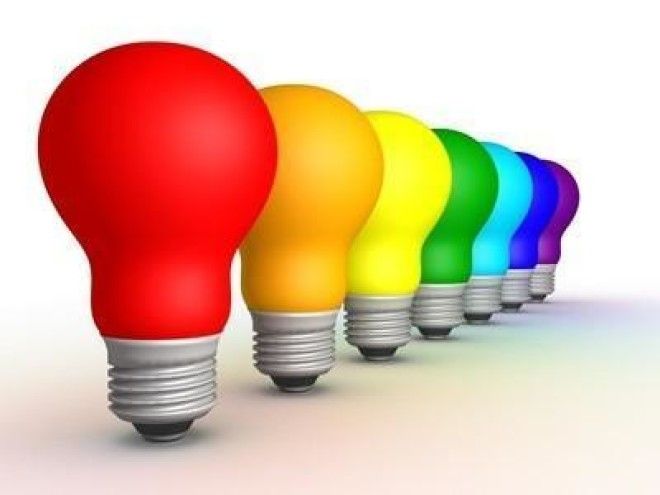 The last thing you want to do after not getting enough sleep is try to focus on some boring task. Even if it's lower on your priorities scale, work on your creative assignments first. This helps people stay productive because creative assignments are often more enjoyable, which means people engage those assignments at a higher level, allowing them to complete those tasks more efficiently.
After finishing you'll feel great about having completed something you enjoyed doing! This will make the dull work you have to do later not feel as bad, meaning you'll be able to engage that work more productively as well.
Even though you desperately need sleep, you'll still be productive as ever!