Qatar Airways was just named the Best Airline in the World for 2015 by leading aviation consumer.
The Gulf-based carrier also took home gold for best airline in the Middle East and best business class seat. The awards are based on votes by 18.9 million passengers across 110 countries, who judge airlines on everything from food to friendliness.
While Qatar has been making a name for itself with its epic Boeing 787 Dreamliner and its incredible first class amenities, it offers an awesome in-flight experience from the front of the plane all the way to the back.
In business and first class, passengers get fresh flowers, chandeliers, sumptuous leather seats, top-shelf liquor and canapés.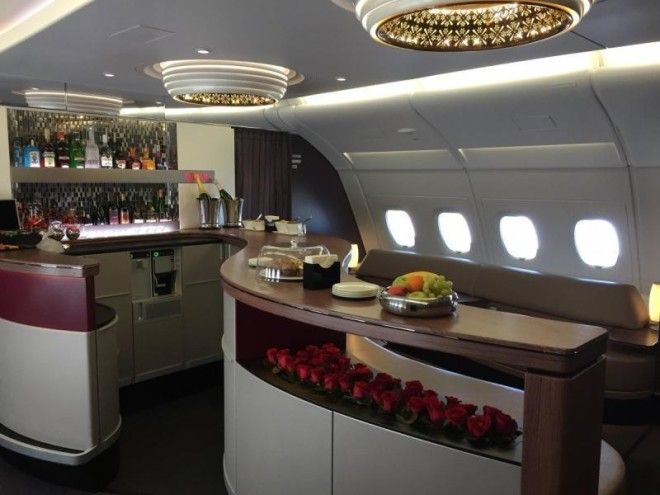 The first class lounge has leather benches that are a welcome break on long flights.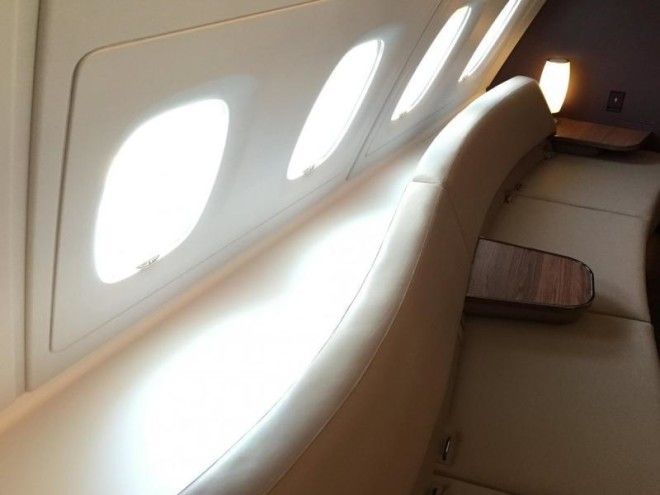 There's also plenty of room to stretch out.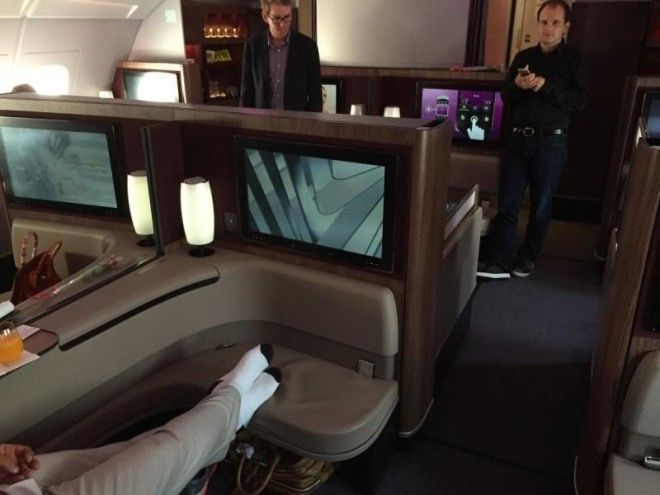 The first class cabin on the A380 is pretty swanky. Seats are ultra-wide, and there are dividers between them so
that you can shut out chatty neighbors. Or, conversely, you can extend
the table to have dinner a deux.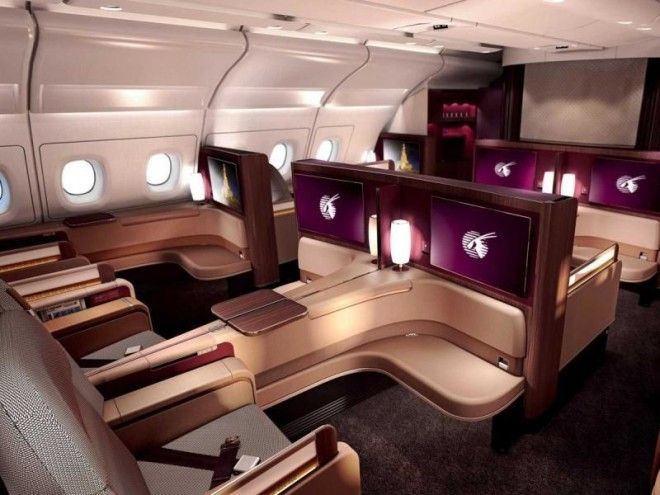 First class seats can be flattened into actual beds, so it's easy to sleep. And pjs and slippers are complimentary.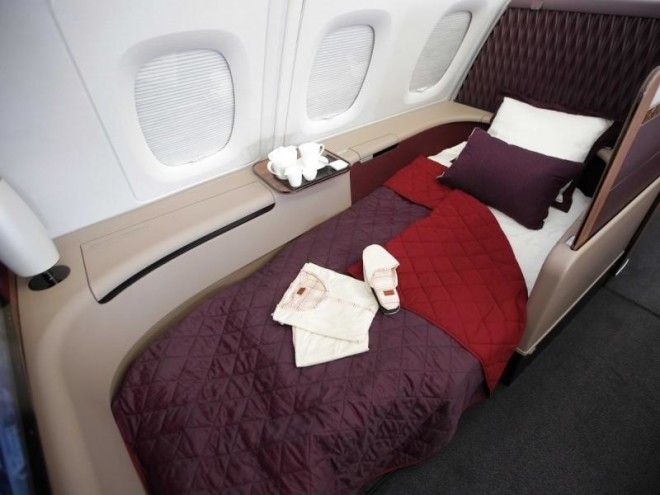 Business class isn't so shabby either.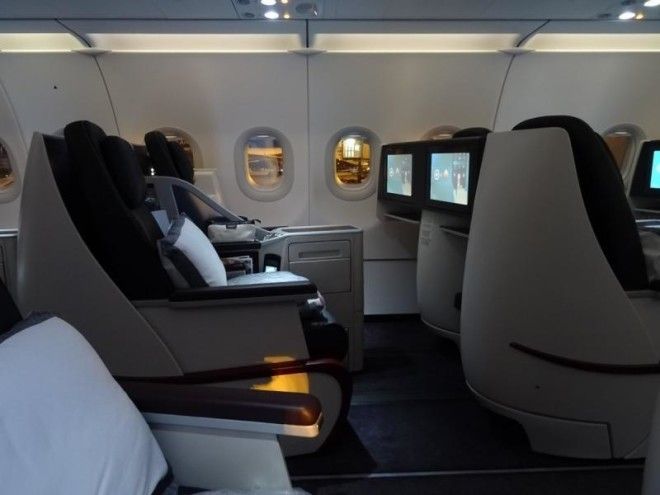 Business class seats look like cozy little pods.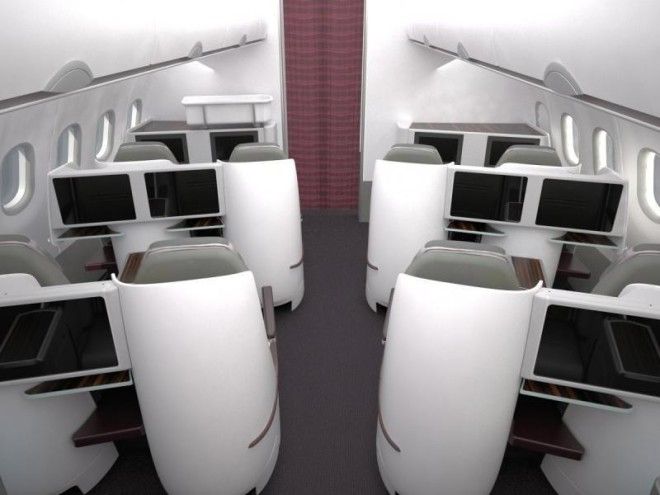 If you're thinking these look like bucket seats, you're not wrong. Qatar claims to have been inspired by the automotive industry when designing the seats.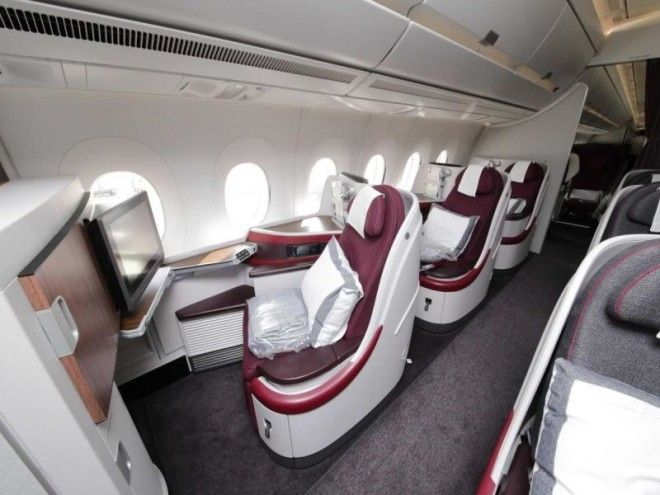 Some business class seats are extra wide and feature a 180-degree lie-flat bed.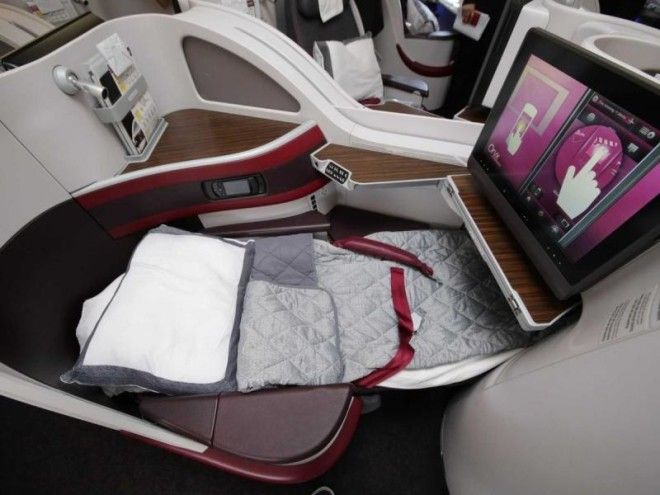 A clever little storage area holds amenity kits.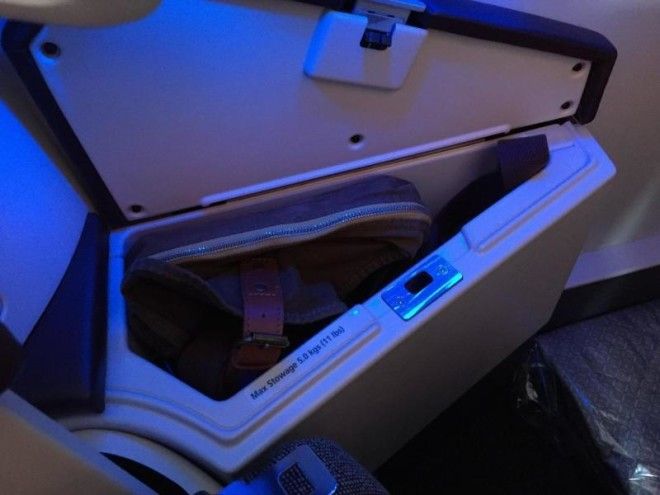 Of course it's a Giorgio Armani amenity kit, which comes with designer pjs, perfume, sleep masks, ear plugs, lotions and lip balm.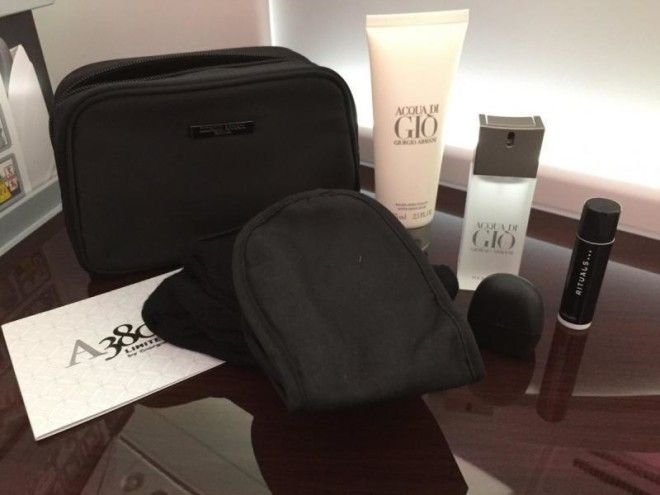 Kits vary for first and business class passengers.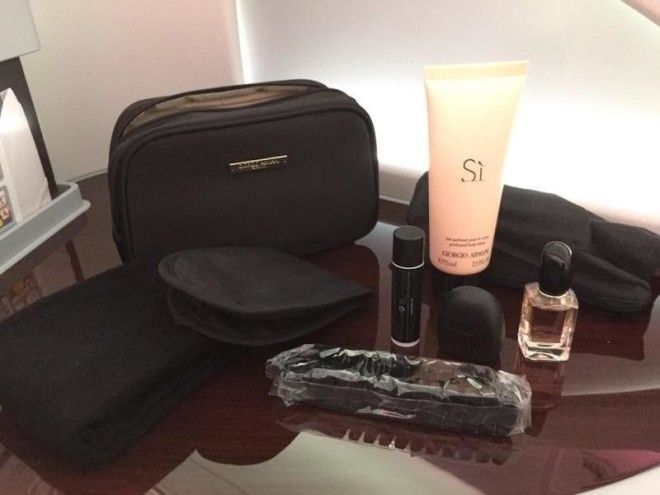 Watching a movie on a plane will never be like a trip to the cinema, but these screens are pretty massive.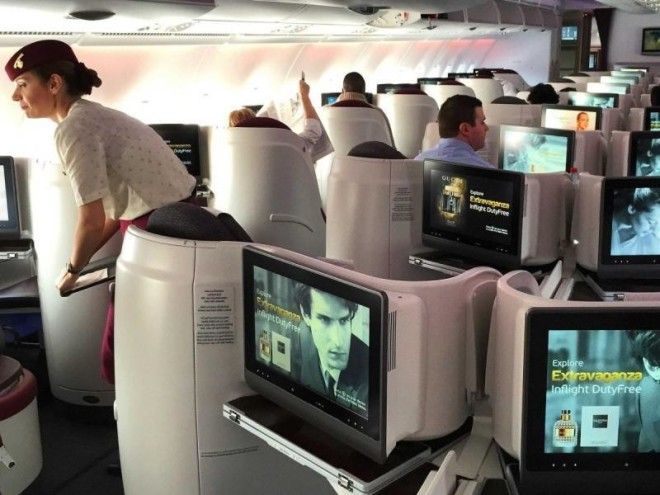 Some bathrooms have a leather trim and wood accents.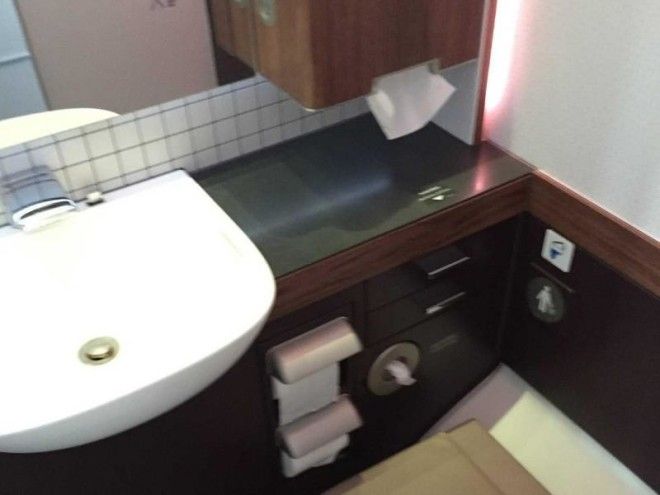 Qatar's first and business class menu was created in collaboration with two celebrity chefs, Nobu Matsuhisa and Vineet Bhatia. Of course it's delicious.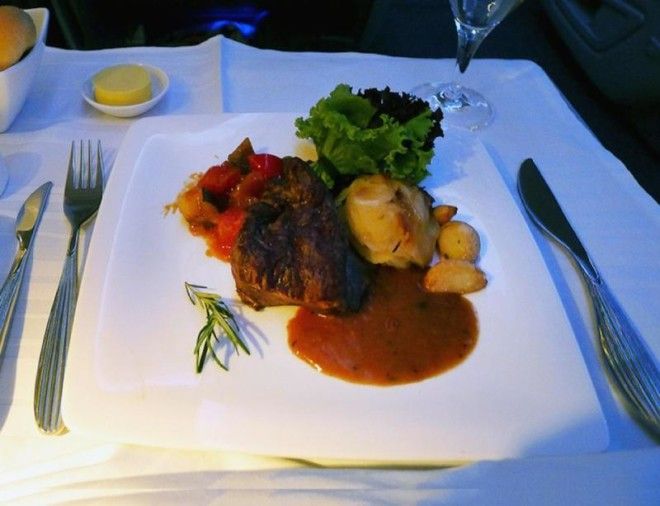 Our guess is Nobu had something to do with this sashimi dish.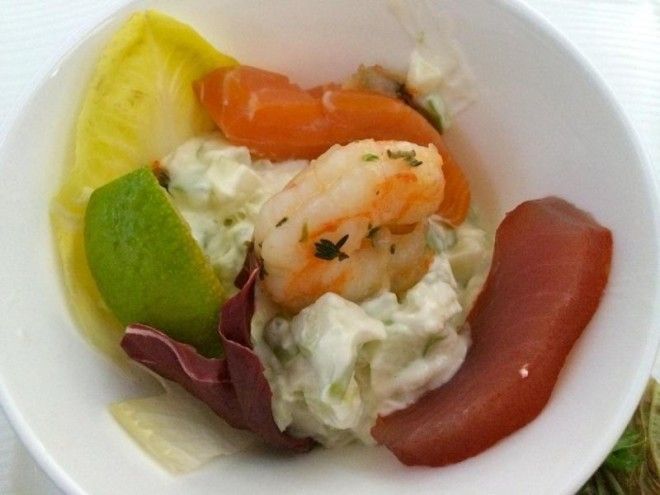 Celebrity chef created or not, this tomato bisque with crayfish and coconut looks delicious.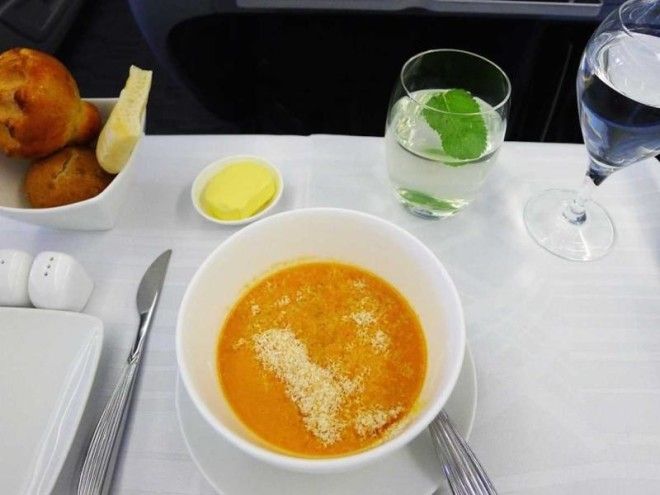 Breakfast is simple, but delectable. They know what they're doing since eating healthy helps with jet lag.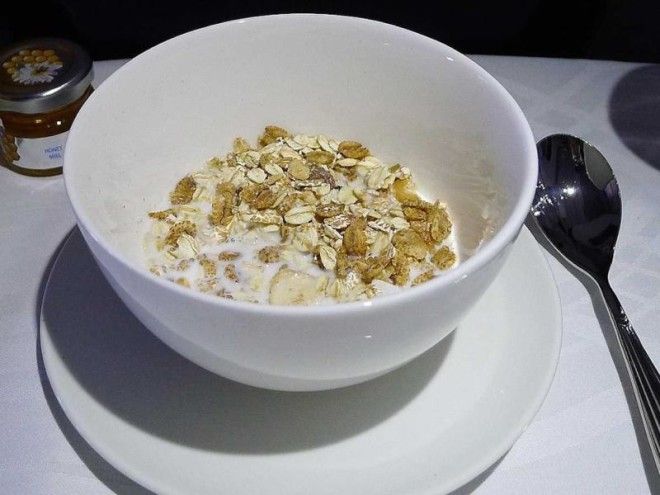 Economy class is also excellent.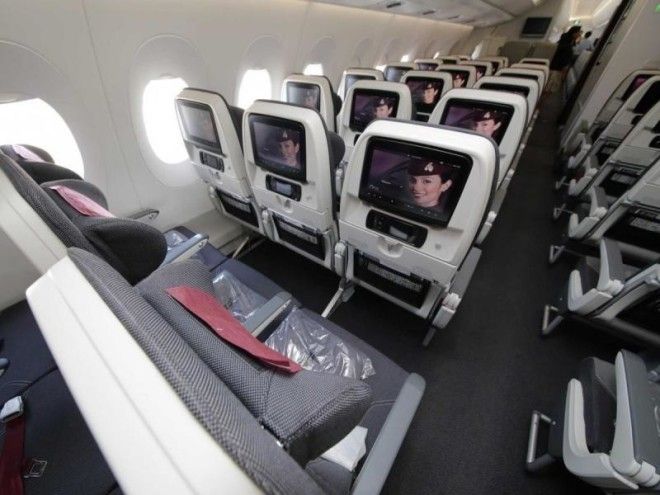 Economy seats feature extra cushy headrests.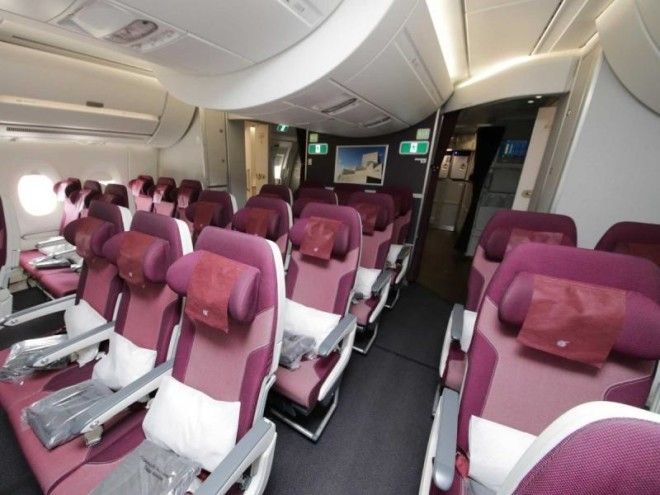 There are over 2,000 different entertainment options, from TV shows to movies and video games.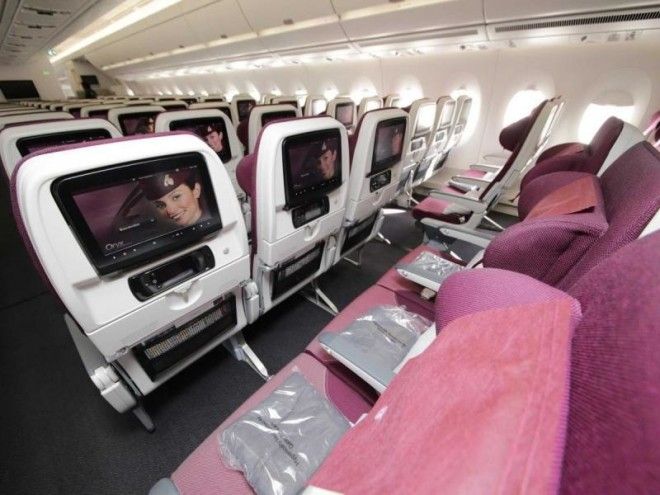 Access them with this controller.
Every seat in economy has a power outlet, USB plug and even a personal phone that lets you send and receive text messages during your flight.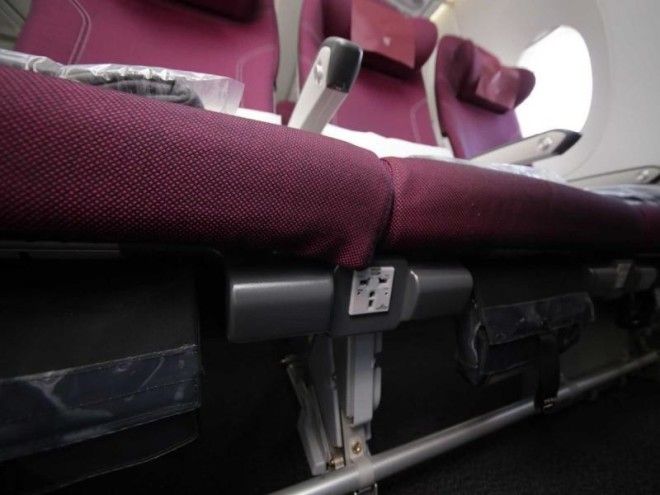 Nobu didn't design the meals in economy, but they still look pretty good.
The Kit Kat is a nice touch.