Apps can help solve every travel-related concern you've ever had — even those you didn't realize you may stumble upon.
We've put together the definitive list of the best travel-related mobile apps.
Whether it's helping you save money, find a restroom or WiFi, or identify the best glacier hike, these 32 apps will make you a better traveler.
AccuWeather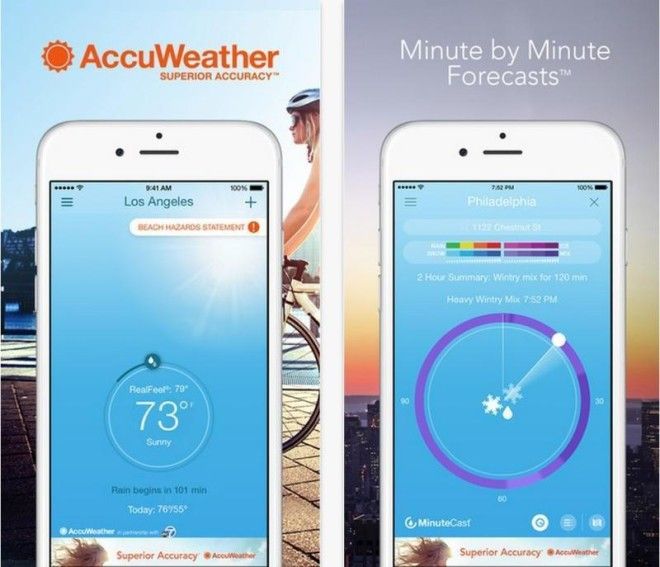 Packing for your destination can be tough if you don't know what to expect for weather during your trip. AccuWeather solves that problem by providing weather forecasts down to the minute. And it's really accurate too.
Airbnb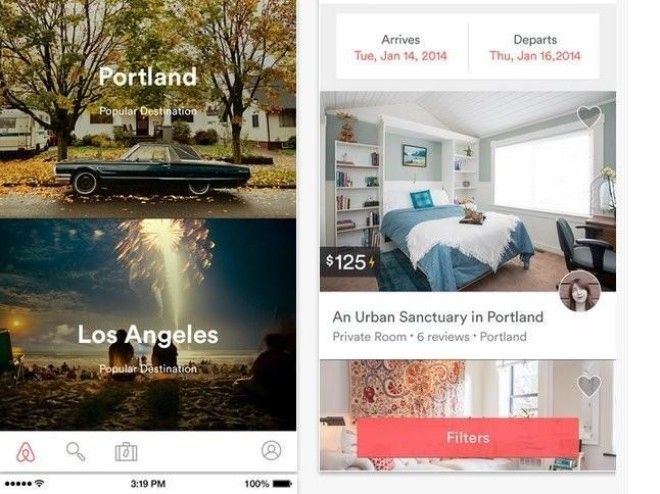 The Airbnb app has some 600,000 listings in more than 34,000 cities, making it easy for travelers to find the perfect accommodation, whether it's a treehouse or a penthouse or something in between.
Travelers can message different hosts, explore destinations, and add areas to a Wish List. Hosts can also use the app to post and manage listings.
Citymaps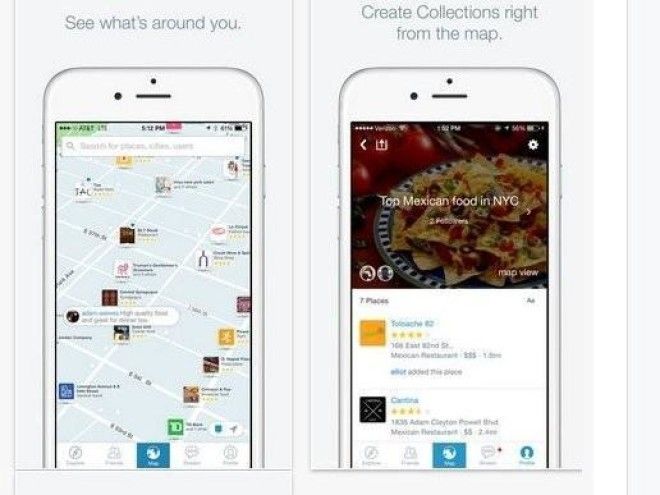 Citymaps is an interactive map that lets you see the best-rated places in the area, get a newsfeed from friends to see what they recommend, create your own collection of places and see a short review from each.
You can share your favorites by printing or sending your collections through PDFs, and you can import Foursquare lists through the new version of the app.
CityMaps2Go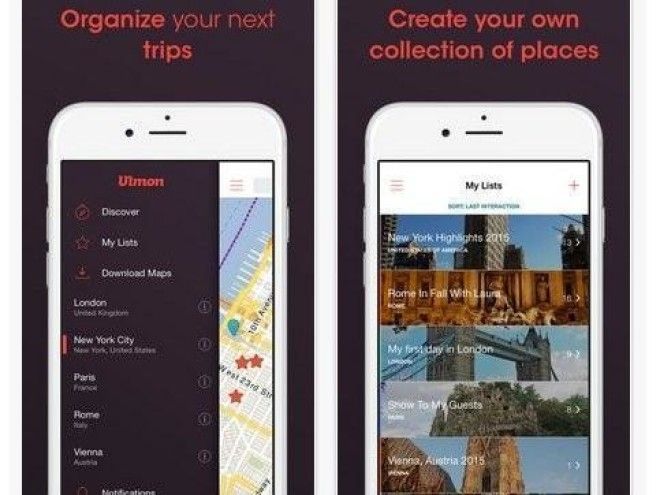 This app lets you see your location and find addresses even when you don't have an internet connection. You can search and share top-rated restaurants and attractions, and use GPS to get to your destination while offline.
Since the maps and guide content are stored on your device, they can be accessed without internet access.
City Notes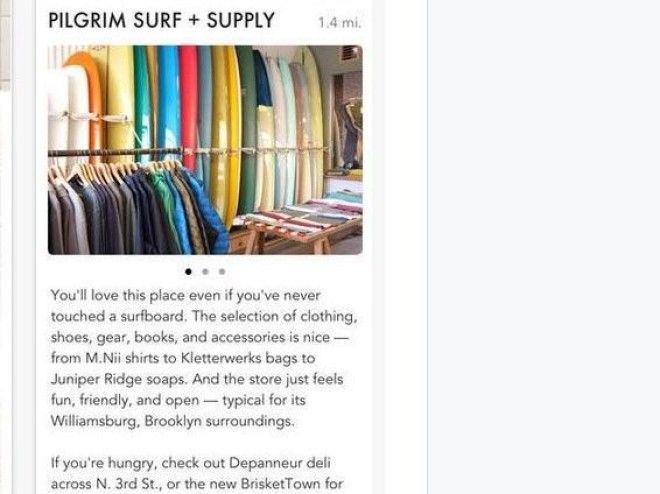 This travel guide app picks out the top restaurants, shops, bars, cafés, and galleries from cities. There are currently two cities, San Francisco and New York, but they plan to add new destinations.
The New York option has 20 choices and the San Francisco has 15. Each selection comes with a short description, photo, neighborhood context, transition information, and map. You can also share a "postcard" of the locations on Twitter, Facebook, and e-mail.
Field Trip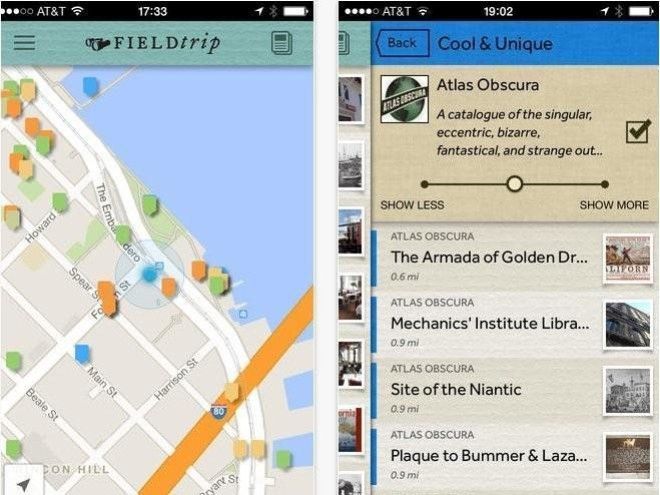 Like a much cooler and way more useful Google Map (and incidentally a Google product), Field Trip serves up recommendations on what to see, eat and do based on your current location, preferences and interests. Basically turning you into a knowledgeable local, it will notify you as soon as you get close to something interesting — be it local history or cool architecture as outlined by sites like Atlas Obscura and Historvius, restaurants mentioned in media like the Food Network or Zagat, or cool shops selected by Cool Hunting or WeHeart. You choose the feeds, it finds the sites.
Flush Toilet Finder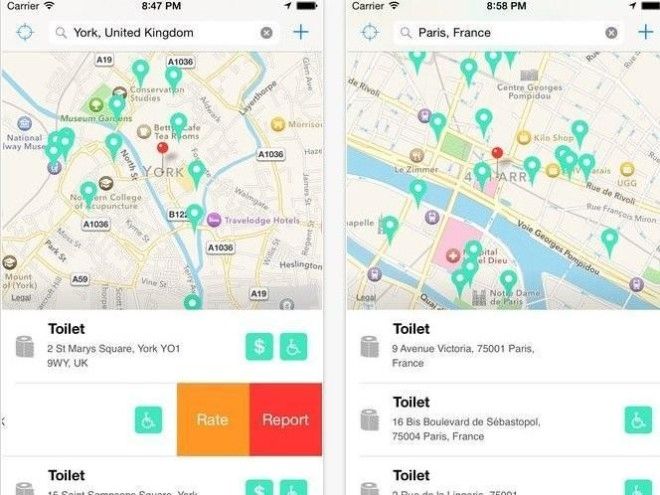 Exactly what it sounds like, Flush Toilet Finder ensures that you'll never again be stranded in a strange city with a bladder filled to near-emergency and nowhere to go. With a database of over 100,000 bathrooms worldwide, the app lets you input your location and then displays the nearest public restrooms with directions on how to get there asap. Plus, you can filter bathrooms by whether they have disabled access, a fee for usage, or if they require a key.
Foodspotting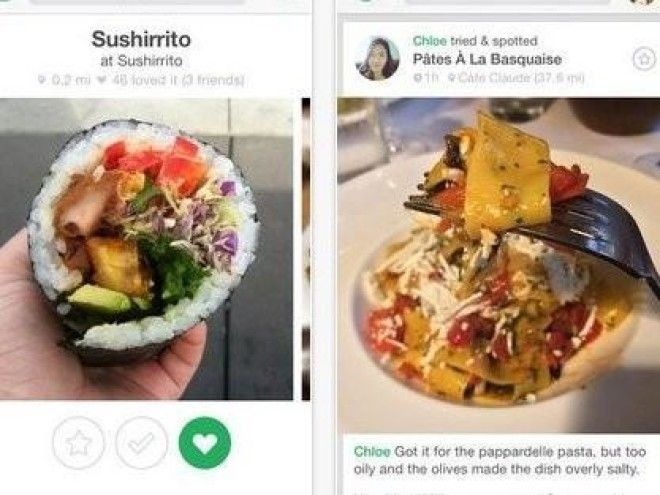 Foodspotting focuses on providing a visual guide to food. So, instead of restaurant reviews, you can recommend particular dishes with images and descriptions. You can search questions like where to find the best type of food you're interested in (i.e. dumplings), or what is good at particular restaurants.
Since its launch in 2010, over four million dishes have been "spotted" from around the world.
GasBuddy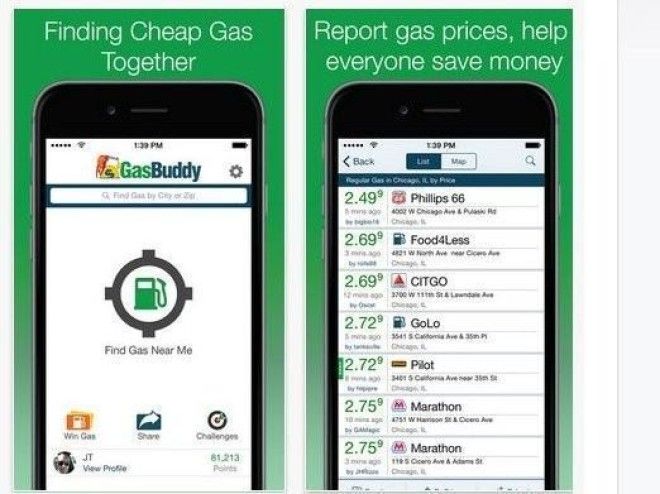 GasBuddy is great if you're planning a road trip since it helps you find cheap gas prices in your area. You can search for the lowest gas prices near you, by the city, and report gas prices to others. At the moment, the listings only exist for the United States and Canada.
GateGuru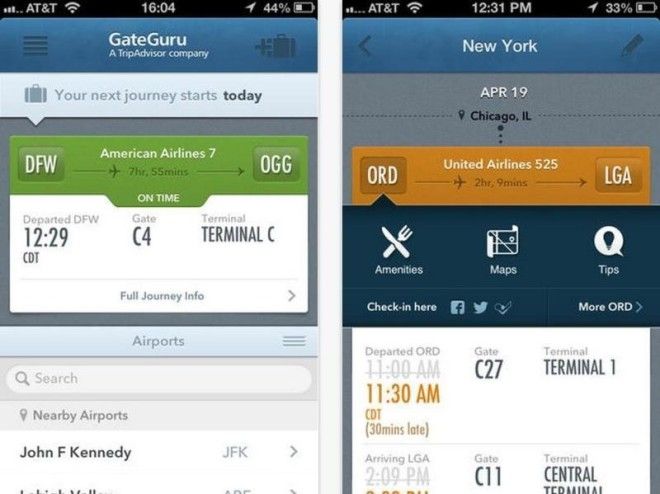 GateGuru acts as a comprehensive guide to everything about your flight and the airport you're flying out of. The app will keep you updated on flight delays, gate changes, and layover time adjustment, as well as the amenities and restaurants available at your airport. The app also has an exclusive partnership with Avis, meaning you can reserve a rental car at a discount.
Google Maps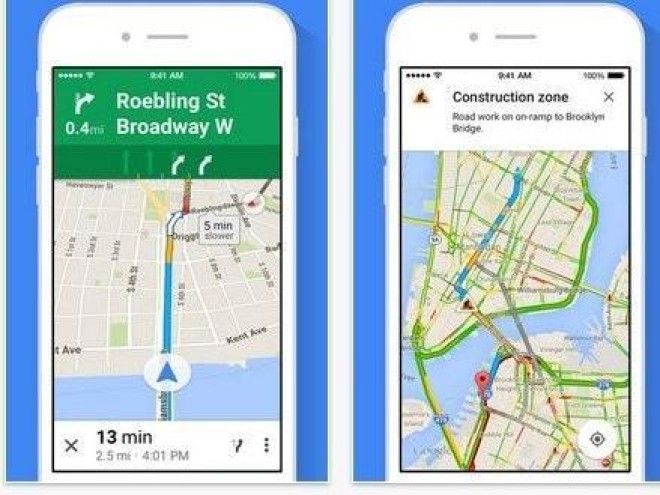 Google Maps is probably the direction app we know and use the most. With maps in 220 countries and territories, the app has voice-guided GPS navigation for driving, biking, and walking, transit directions and maps for over 15,000 cities and towns, and street view for locations in certain countries.
You can also check live traffic conditions, incident reports, and rerouting if you need a quicker option. One of the best features for travel is the ability to save maps for offline use. To do this, simply sign into your Google account, open up the Google Maps app, search for your destination, and then click on the menu on the upper right corner and select Save offline map.
Google Translate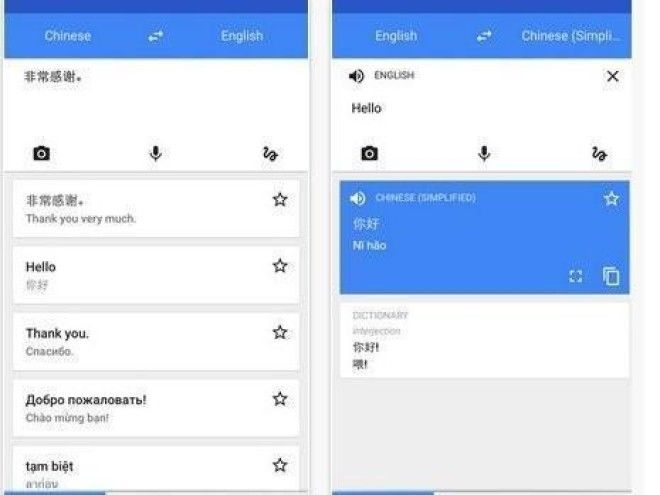 Google Translate offers translations for 90 different languages. Besides dictionary results for single words or phrases and the option to translate with your voice or keyboard, the new 3.3.0 version lets you point your camera to a sign or text for instant translation.
The new camera feature works without internet or data connection, making it a good choice when you lose Wi-FI access, and is currently available in 36 different languages.
Hopper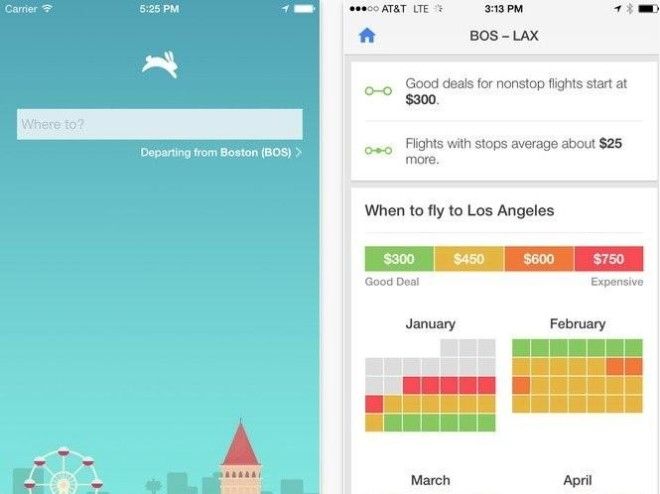 To book or not to book? It's an age-old question uttered by anyone trying to get a better deal on a flight. Enter Hopper, whose Price Prediction function analyzes billions of flight prices a day in order to crack the code on the most opportune time to book a flight.
Apparently, it gets 95% of users a better deal and saves them up to 40% on tickets, and its Price Monitoring function lets you pick a flight to watch, alerting you on whether prices have dropped or are expected to rise.
HopStop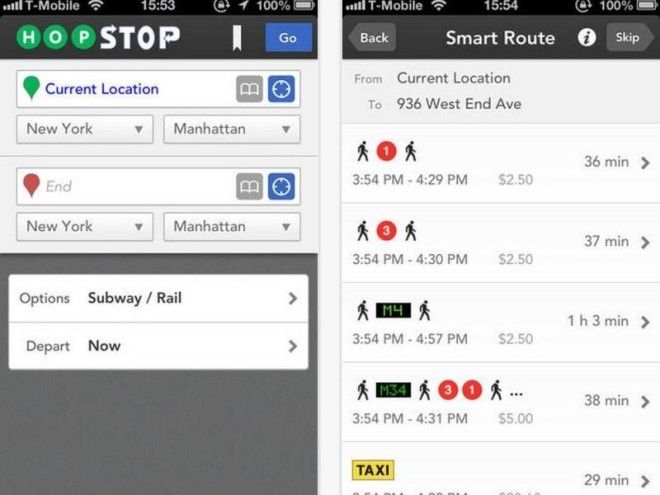 Whether you're taking the subway, bus, train, a taxi, or if you're walking or biking, HopStop provides you detailed directions that are essential for navigating cities you're unfamiliar with. The app has directions for over 600 cities around the world, and it also provides the cost of transportation, making it easier for you to decide which mode of transportation to take.
Hotel Tonight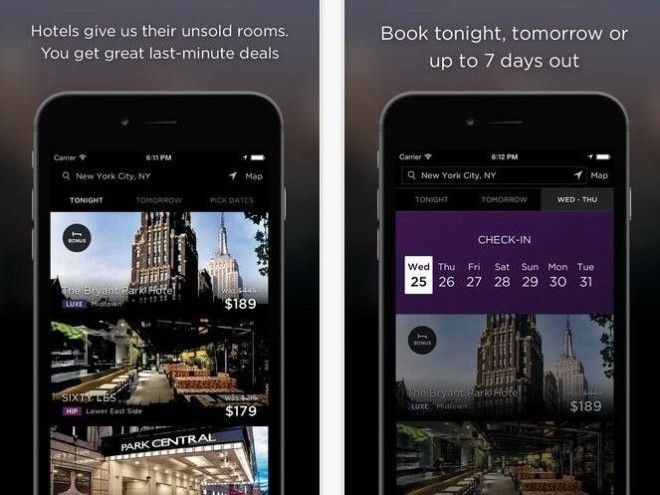 Spontaneity? There's an app for that. If a night out with friends got a little out of hand and turned into a trip to Vegas, two taps and a swipe on the Hotel Tonight app will let you book a deeply discounted hotel room the day of (and up to seven days in advance). The app curates its own list of hotels — ranging from basic to deluxe — meaning that you don't have to scroll through an indeterminable sea of options. Plus, it categorizes each hotel and allows you to scroll through its amenities, as well as a "Why We Like It" section.
JetLag Genie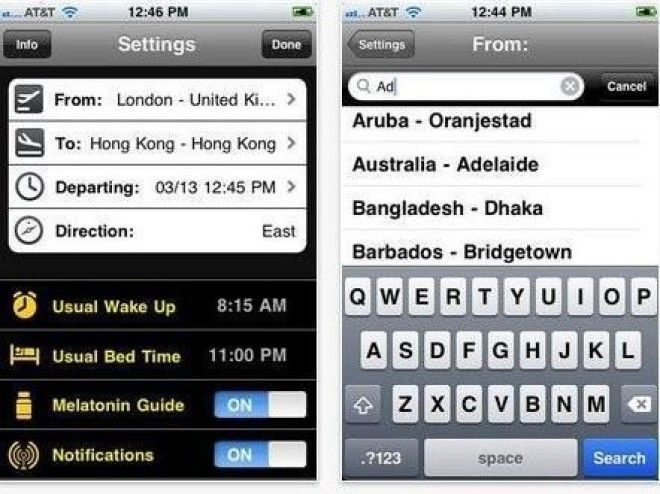 Jet lag is one of the worst parts about traveling, but this app can help make the transition easier. JetLag Genie works by creating a customized schedule based on your flight information and sleeping patters. It provides you with tips on when you should wake up, go to bed, go out in the sun, sit in the dark, change the time on your watch, or take a nap.
Kayak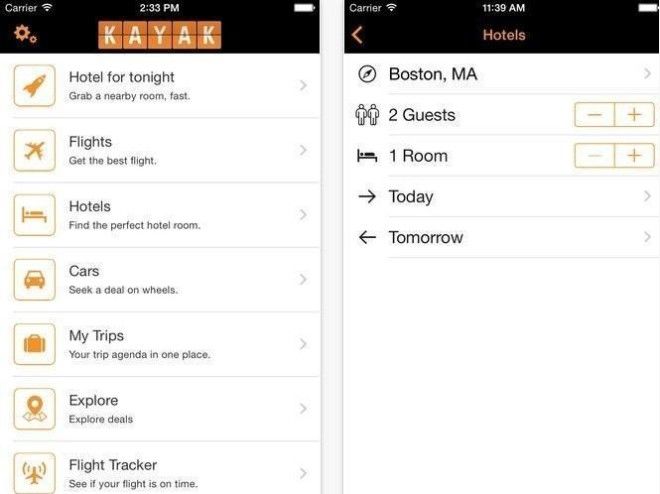 Kayak sifts through hundreds of different travel sites to get you the cheapest deals. Aside from flights, it also allows you to book hotel rooms and rental cars, manage your itinerary, and track flights.
Noted Places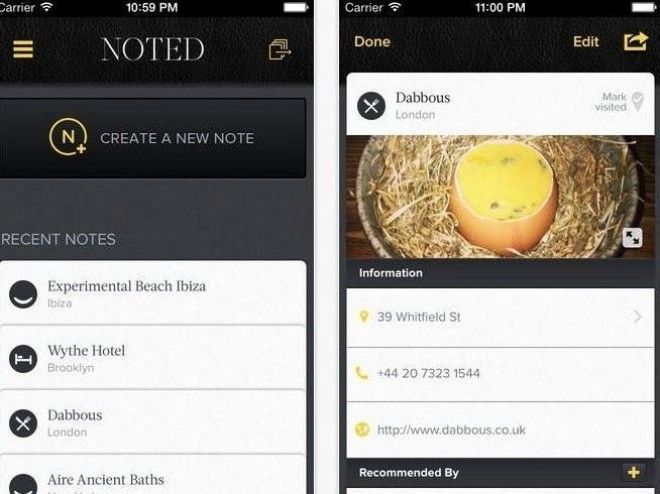 Forget your illegible handwritten notes — Noted Places replaces those digitally by allowing you to keep track of what you've experienced, as well as what you still plan on doing, letting you enter cool places you plan on visiting, and breaking them into categories like "Eat," "Stay" and "Play." There's a social component too, as you can search by things your friends liked or recommended.
PackPoint Packing List Travel Companion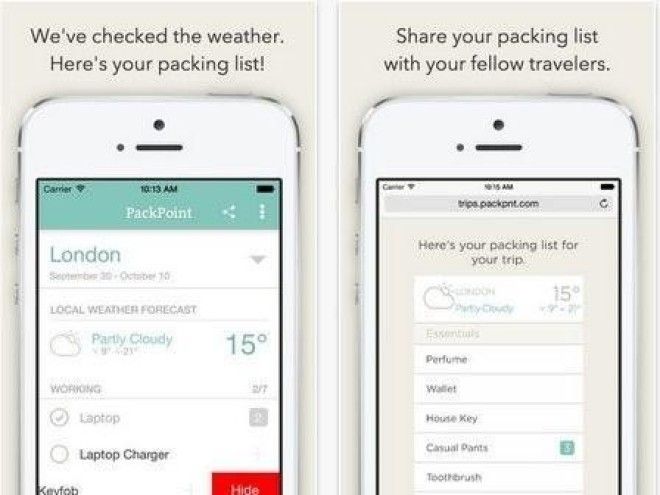 Need help figuring out what to pack on your trip? This app considers your length of travel, weather conditions, and activities you will be doing to help put together a customized list.
It will tell you the types of clothes you should pack if you plan to go hiking or on business trips, for example, and how many basics you should take based on the length of your stay.
Rome2Rio
Rome2Rio literally lets you pick any two points on earth, and will put together an itinerary connecting them. The app maps out all the necessary transit info you need to get from point A to B — flights, buses, trains, cars, ferries, even local taxi dispatch information at each stop along the way, along with each legs cost and duration. It even displays nearby hotels, color-coded by price, in case you miss a connection.
SeatGuru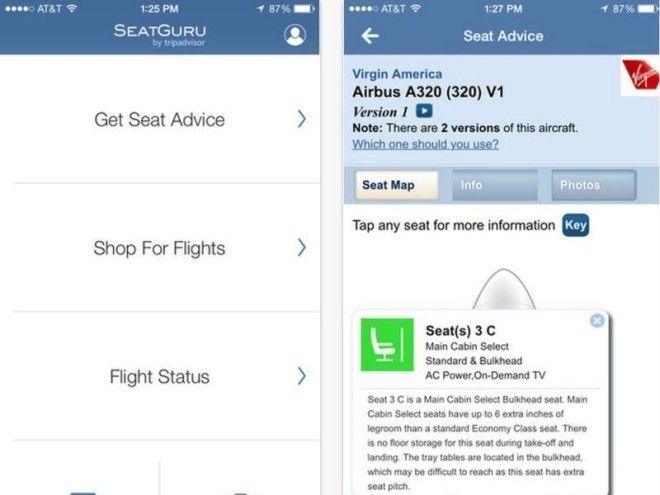 SeatGuru has access to seating charts for any flight out there. After putting in your flight number and airline, the app will pull up an interactive seating map for your flight.
SeatGuru also provides insider information on the best seats, including tips on which rows have more legroom, which rows don't recline, and which seats are closest to the bathroom.
Skyscanner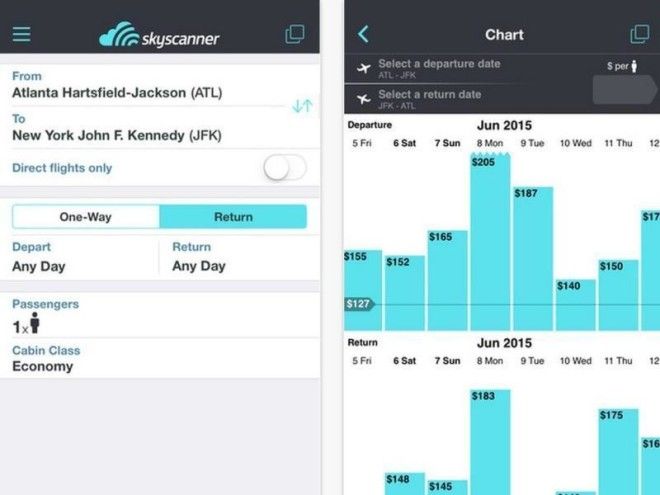 Not your average flight comparison tool, Skyscanner allows you to search for flights to "everywhere," meaning you can see airfare for destinations all over the world. The app is perfect for you if you have the itch to travel but haven't decided exactly where you want to go.
Stayful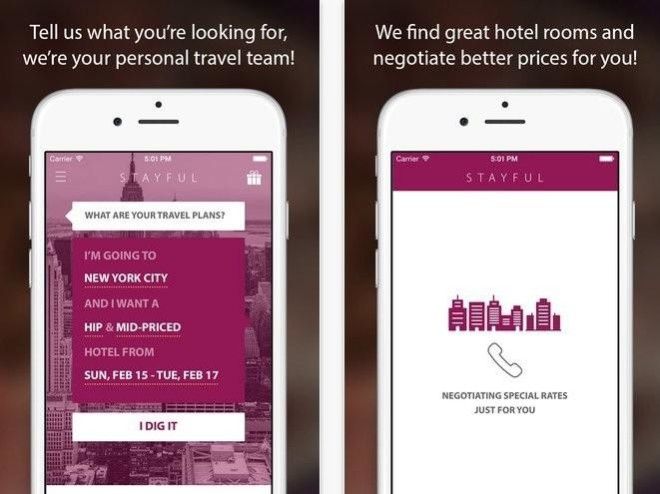 If you like bidding on hotel rooms but don't like staying in conventional hotel chains, then Stayful is for you. The app lets you make real-time bids on hundreds of hotel rooms at boutique hotels across North America — the twist being that you can tailor what you're looking for by entering specific requirements such as price, location, amenities, and hotel style. Before you make a reservation, you can browse handpicked hotels by photos and amenities.
Tipping Tips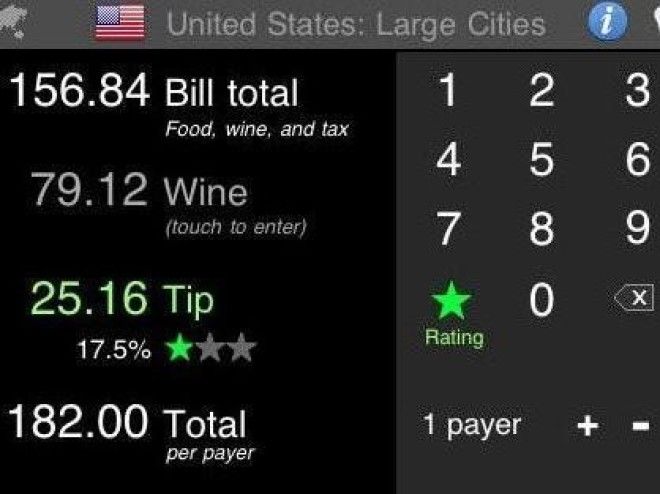 If you've ever outed yourself as an American by overtipping in Europe, it's because you didn't have this app. Tipping Tips lets you tip like a local anywhere in the world, having created its own ultimate tipping guide and calculator for 108 countries after exhaustive research and surveys. The app lets you not only calculate whom to tip and how much, but also uses a star rating system to determine tip, and allows you to split checks up to eight ways.
TravelSafe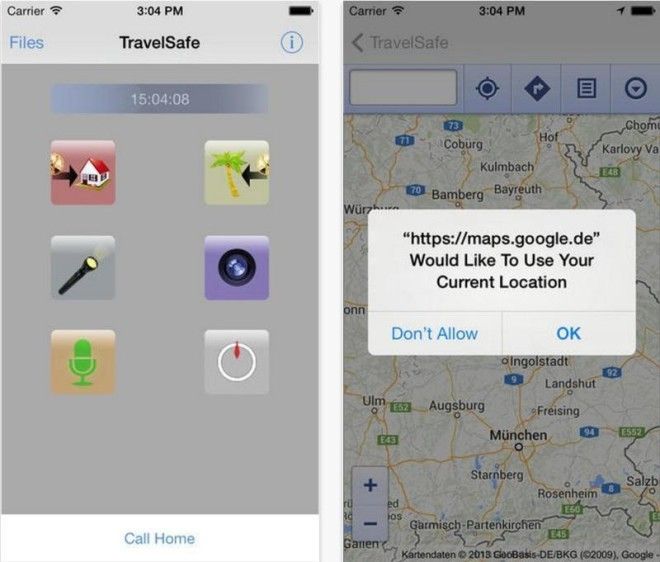 TravelSafe refers to itself as the "Swiss Army Knife for your phone." The app provides common emergency numbers (police, medical, and fire) for the area you're traveling in, and it allows you to contact your embassy. You don't need internet access to use the app, which can be especially helpful in emergency situations.
TripAdvisor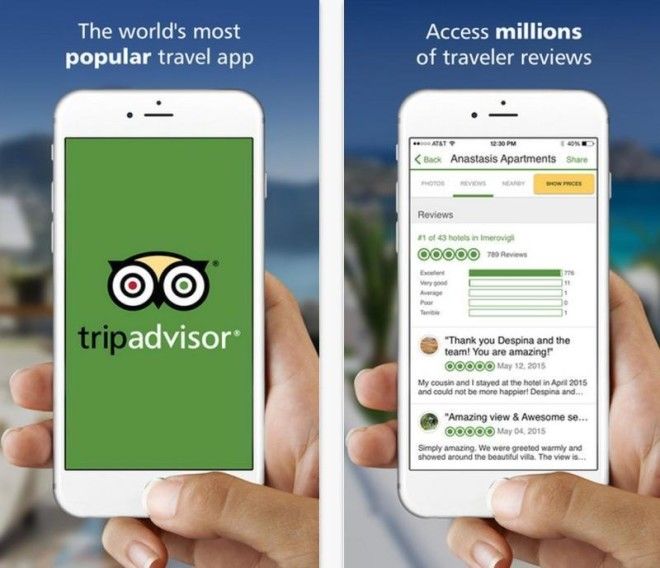 Whether you're looking to book a hotel or find reviews of tourist attractions and restaurants, TripAdvisor lets you do it all. The app has pretty much the same features as the website, but if you're booking on the go, it's convenient to have the app on your phone.
TripIt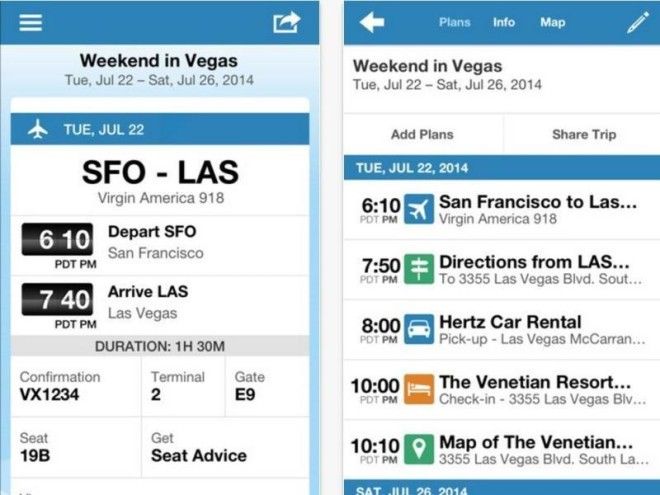 TripIt creates a travel itinerary for you. All you have to do is forward all of your confirmation emails to the app — hotel, flight, car rental, restaurant, sightseeing, etc — and TripIt transforms these emails into a master itinerary. That way all your plans are conveniently located in one place. The app also features real time alerts and an alternate flight finder in case your flight is canceled.
Uber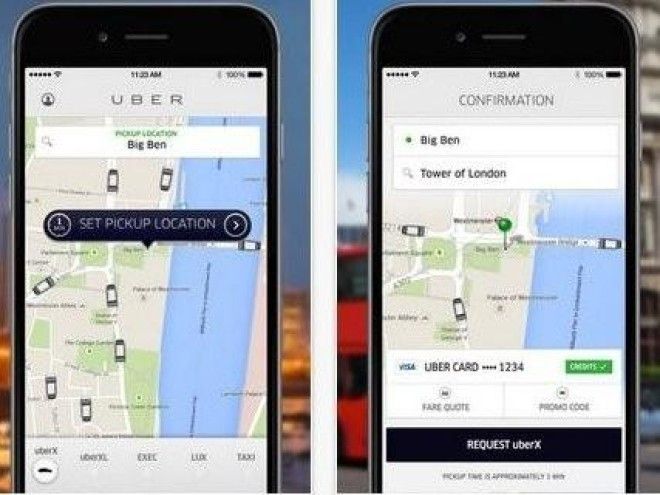 Available in over 50 countries, the Uber app lets you request a ride by setting your pickup location, completely eliminating any miscommunication you may have due to language or
cultural barriers. You can check the progress of your driver to see how far away they are and how long it will take, and payment is easy as the app automatically charges the cost of your trip directly to your credit card and subsequently emails you a receipt.
Viator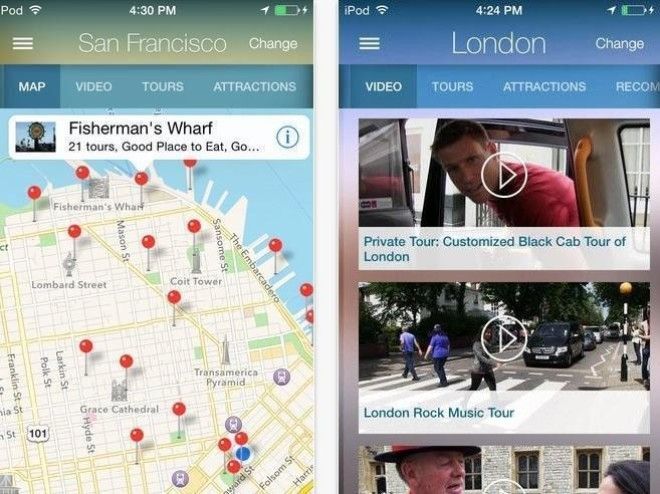 Traveling is about seeing and doing new things, and Viator makes this easy as pie. The app lets you book tours and excursions, like glacier hikes and jungle cruises, and each activity is accompanied by photos and user reviews. Users can filter activities by category, such as "tours & sightseeing" or "shows, concerts & tickets"; location, time, and date; and even whether a hotel pickup is available. It also provides exclusive deals and discounts to users.
WhatsApp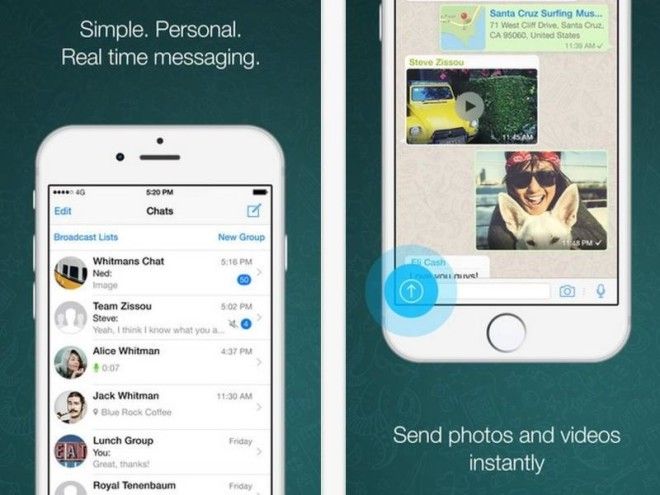 WhatsApp not only allows you to message and call internationally for free, it also allows you to communicate with other users, no matter what device they're using — iPhone, Android, Nokia, BlackBerry, and Windows. There's also the 'send location' function, especially helpful for travelers who are messaging via Whatsapp and are looking for an easy way to communicate their current location.
Wi-Fi Finder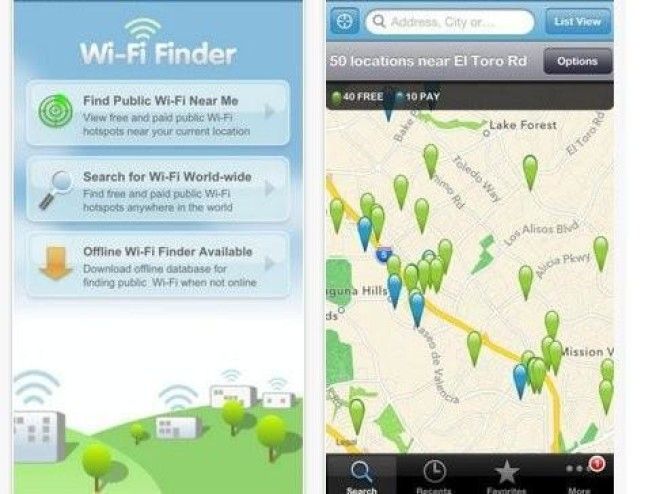 Data costs can add up when you travel and finding Wi-Fi isn't always easy. Wi-Fi Finder works in 640,000 locations from 144 countries to track down spots where you can find both free and paid Wi-Fi. You can download the locations offline and get directions through GPS. You can also search for select providers, like Comcast, or filter by type of location, such as restaurants, cafes, and hotels.
XE Currency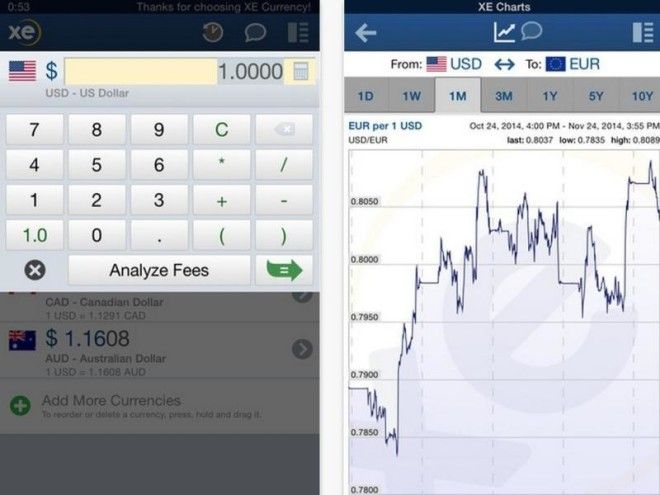 Foreign currencies can be tough to figure out, so instead of turning to your phone's calculator, let an app do the math for you. XE Currency is one of the most popular currency converters, and the app stores the latest updated rates, so it still works even when you don't have internet access.