There are few times of the year more beautiful than spring. As the weather warms up, green fields and budding trees transform into bright, colorful expanses of daisies, wildflowers, and roses. From the blushing cherry blossoms that dot Japan's fields to the vibrant tulip fields that bring vivid color to Holland's lush landscapes, spring flowers are one of the world's greatest marvels: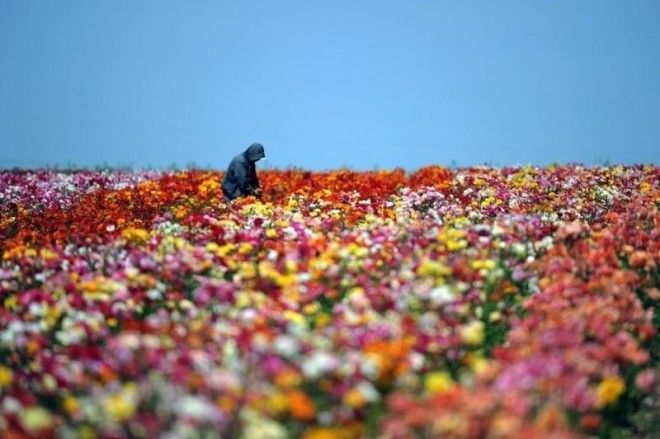 Flowers are seen in Carlsbad, California. The nearly 50 acres of Giant Tecolote Ranunculus flowers that make up the view above are in full bloom for approximately six to eight weeks each year, from early March through early May.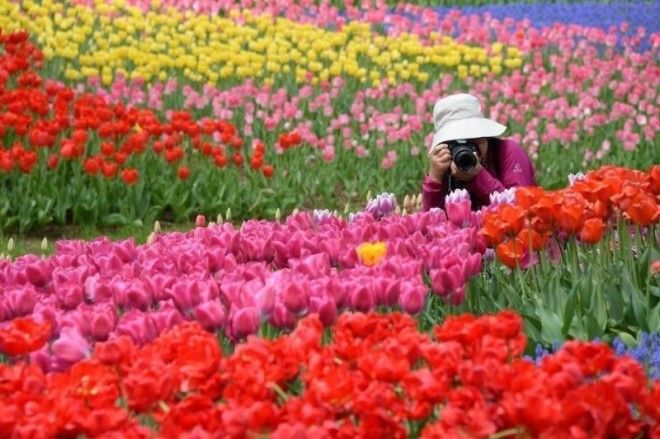 A woman takes pictures of colorful tulips in full bloom at Showa Kinen Park in Tokyo.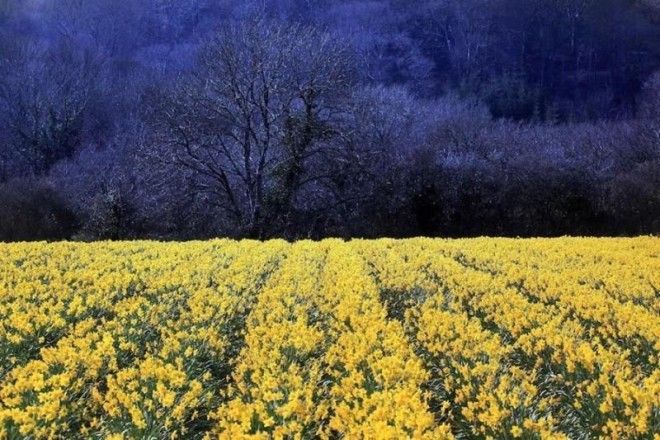 Daffodils that have been left to flower at Fentongollan Farm near Truro, England.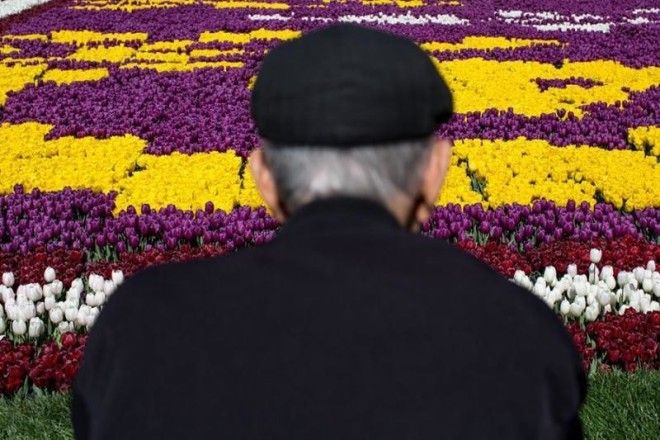 A man looks out over a tulip display in the Sultanahmet district on in Istanbul, Turkey. Every April Istanbul celebrates the coming of spring with the annual Tulip Festival, now in its tenth year.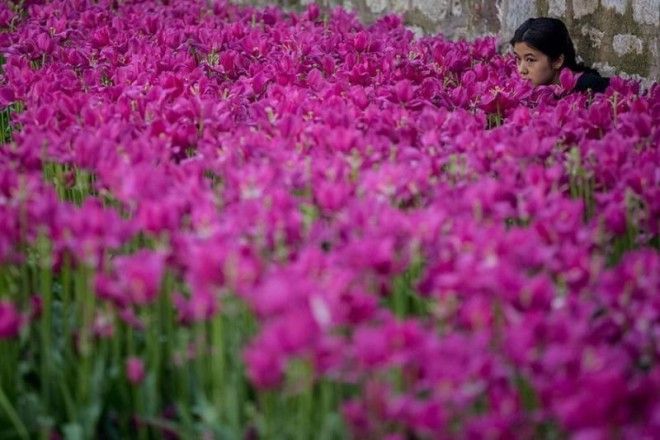 A young girl is seen among a bed of tulips in bloom in the Sultanahmet district in Istanbul, Turkey.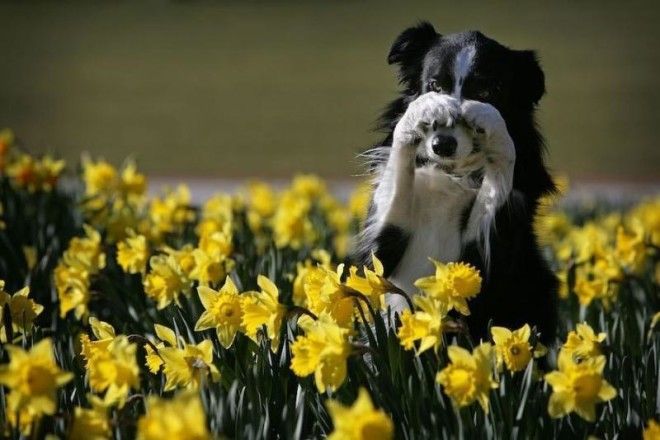 This seven-year-old sheep dog named Twig performs tricks for photographers among daffodils in Birmingham, England.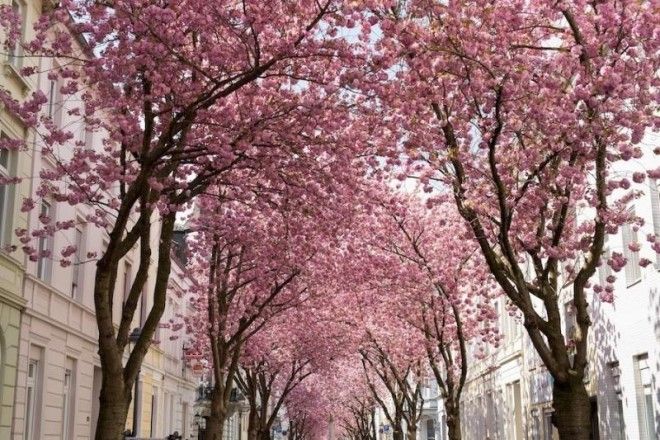 Blooming cherry blossom trees are seen in the streets of the historic district on April 18, 2016 in Bonn, Germany.
People view the tulips at the Descano Gardens in La Canada Flintridge, California.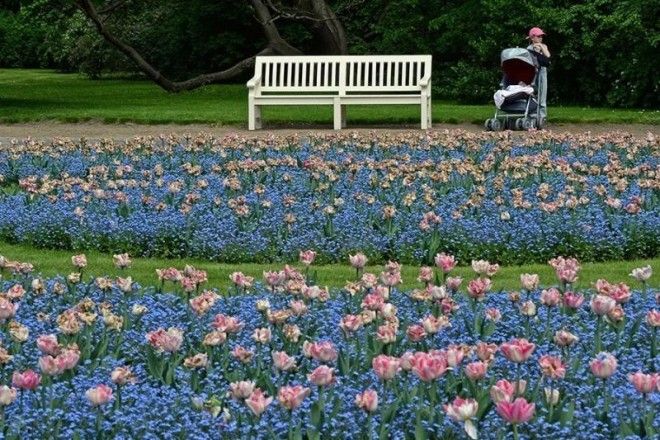 A child stands in Lazienki Park in Warsaw, Poland.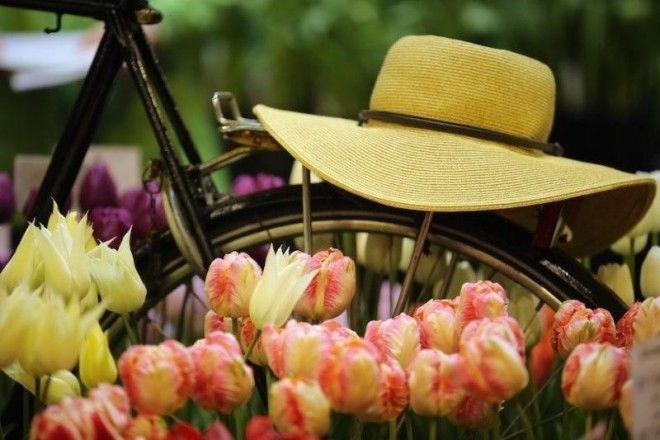 Dutch tulips at the Harrogate Spring Flower Show in Harrogate, England.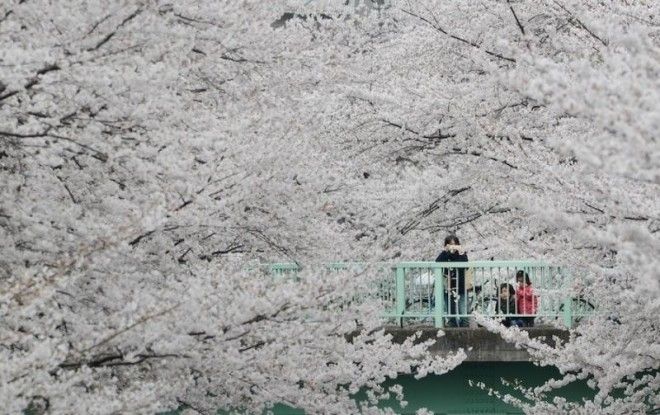 People look at cherry blossoms in full bloom in Tokyo.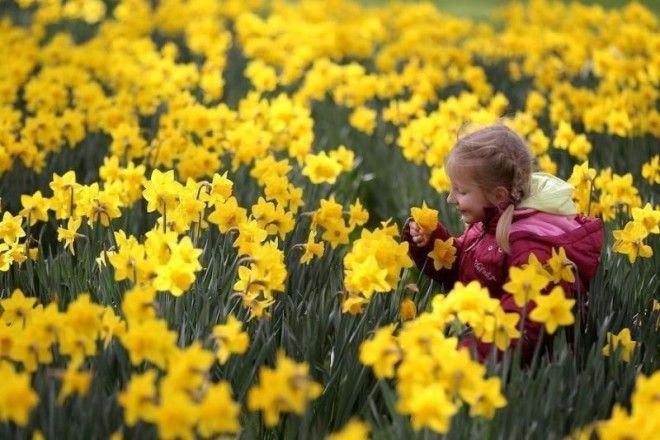 A little girl plays in the daffodils in St. James Park in London, England.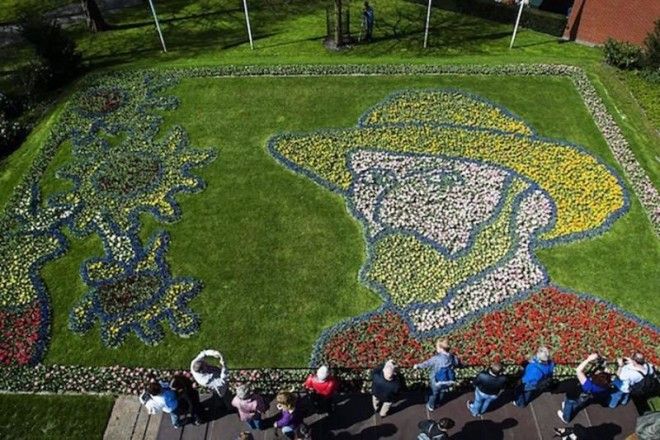 People look at a tulip portrait of Dutch painter Vincent van Gogh in Lisse, Netherlands.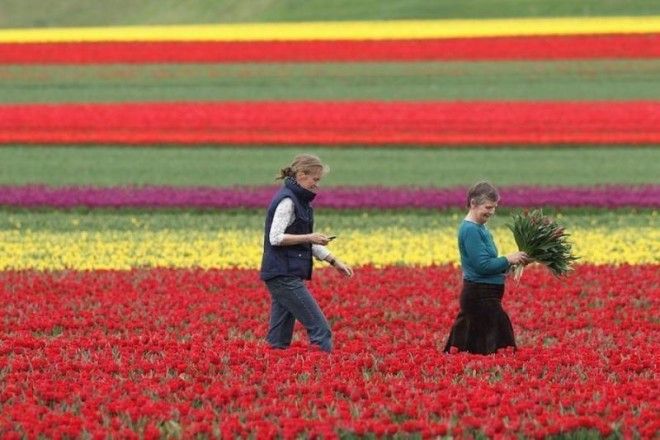 Farmer Christiane Degenhardt (C) and friend Barbara Ulferts gather tulips at Degenhardt's tulip field near Schwaneberg, Germany.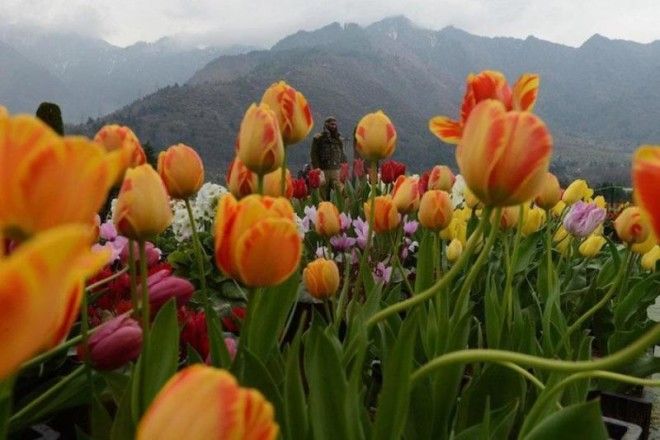 An Indian police officer walks in the Tulip Garden in Srinagar.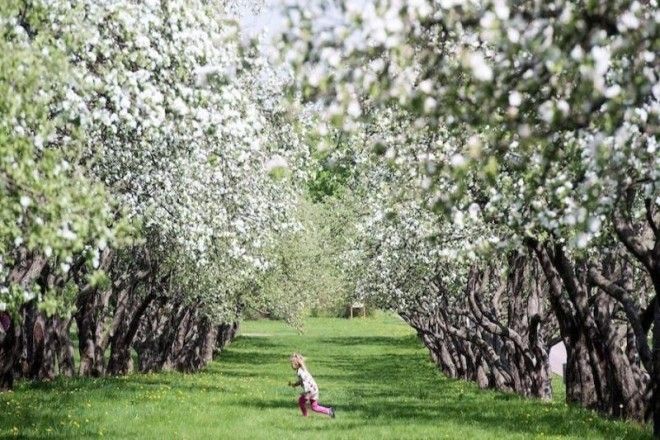 A girl runs under blossoming apple trees in Moscow's Kolomenskoye Park.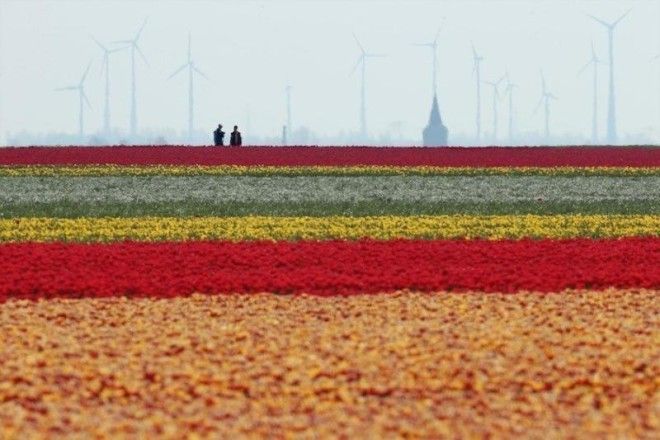 Wind turbines spin behind rows of tulips at the Degenhardt-Sellmann Spezialkulturen tulip fields as a couple walks by near Magdeburg in Schwaneberg, Germany.
Betie, from London, plays among the daffodils in St James Park in London, England.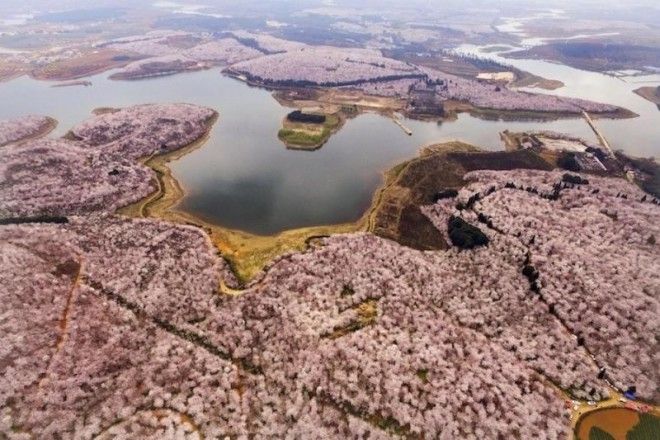 Aerial image shows cherry blossoms, magnolia flowers and rape flowers in Hongfeng Lake, Guizhou Province of China.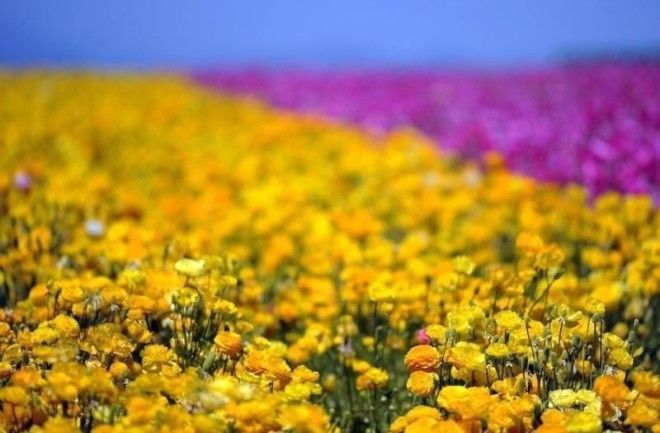 Giant Tecolote Ranunculus flowers in Carlsbad, California.