Fans will get to see the reality star's sunny Mexican getaway with her eight children.
The family stayed at the Karisma Hotels & Resorts Generations Riviera Maya where the mother of eight got to soak up some downtime while her kids stayed busy.
Gosselin's 14-year-old twins and 11-year-old sextuplets helped out in the Little Eko Chefs Kitchen, decorating gourmet birthday cakes for their mom.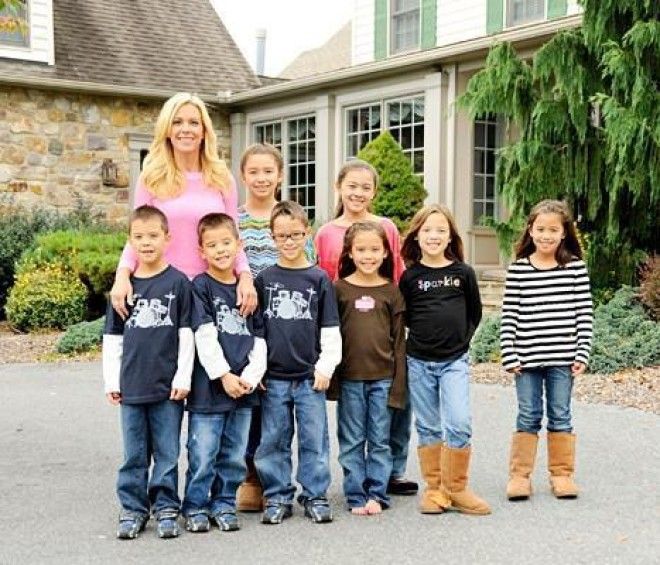 Kate Gosselin poses with her eight children.
The family then had a private birthday lunch at the Haab restaurant, but Gosselin also got some kid-free time with a close pal as they
cruised into Playa Del Carmen in a stretch Navigator for a night out.