Naomi Campbell is the epitome of ageless beauty — at 45, she's just as gorgeous now as she was when she was strutting her stuff on the runway in her teens and twenties. She can even rock the same outfits!
Case in point: Campbell dazzled at the 2015 Fragrance Fashion Awards in New York City on Wednesday, June 17, walking the red carpet at
Lincoln Center's Alice Tully Hall in a shimmering silver Versace gown she first wore 17 years ago.
The British model debuted the dress on the runway in Paris in July 1998, when she was 28 years old. It was, at the time, part of the presentation of Versace's Fall-Winter Collection for the 1998-1999 season.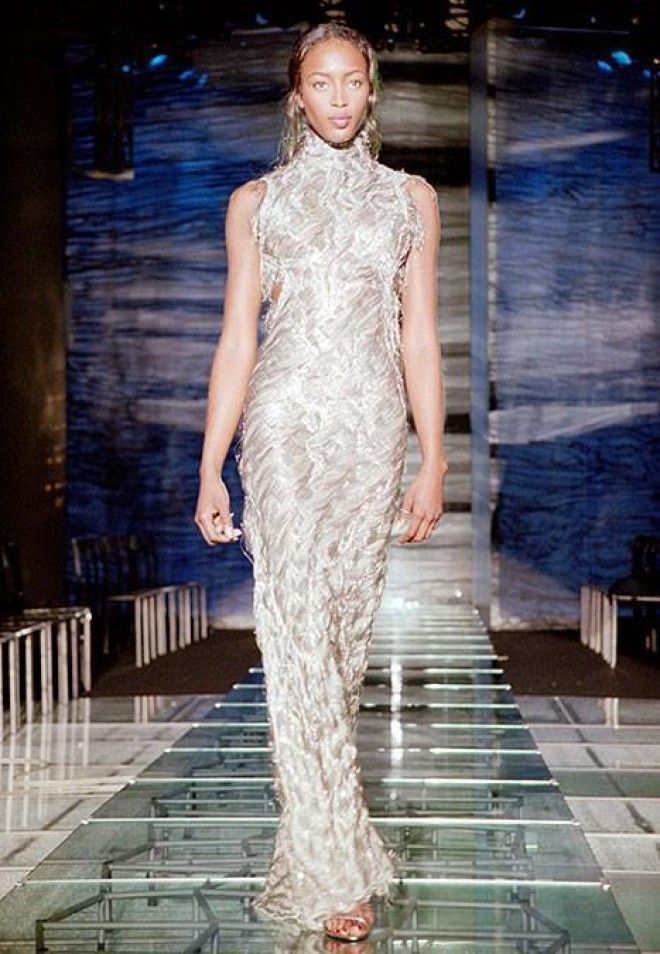 Naomi Campbell In Paris To Present The Collections Fall-Winter 1998-1999.
Pictures from that era show her practicing her walk in front of Donatella Versace, the silver fringe on the frock swinging as she sashayed backstage alongside racks of clothing.
Fast-forward to 2015, and Campbell is still just as fierce — if not more so! Slipping into the gown again on Wednesday night, she was easily one of the best dressed stars in the room.