But sometimes (OK, a lot of the time), it just isn't feasible to spend your entire day staring at Niagara Falls or hoping an elephant walks by your window.
So for those of us who need to bring the great outside world into our homes or offices or computer screens or what have you, I present to you …
1) Underwater view of Cayman coral reef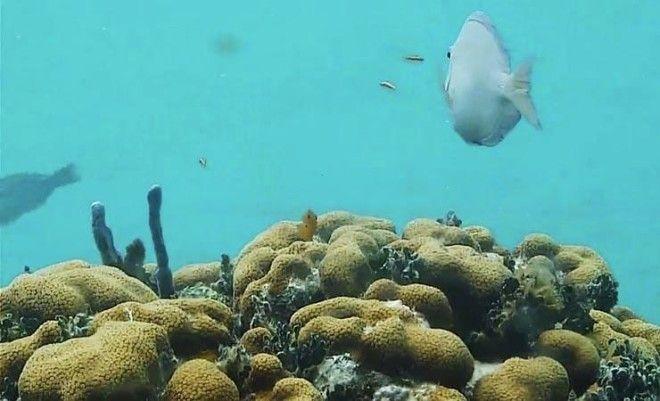 Screenshot taken June 19, 2015.
How could this one
not
make the list? It's UNDERWATER! THAT'S THE COOLEST. This camera is located just off the island of Grand Cayman in the Caribbean Sea. It's kind of like having an aquarium in your room, but
score!
you don't have to clean it.
Better take a look at this beautiful reef while you can. Globally, 32% of monitored reef formations are at risk of being lost in the next 32 years due to human activities in oceans. Womp womppp. Maybe catching a glimpse of a real live coral reef every day on this live stream will help us remember how important it is to take care of our oceans.
2) International Space Station looking at Earth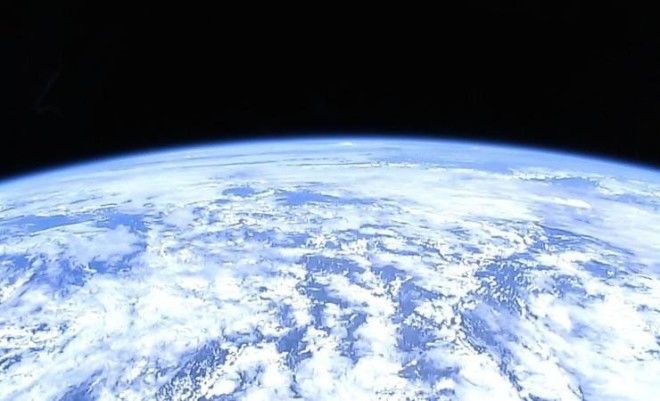 Screenshot from the cam taken June 19, 2015.
WHAAAAT how cool is this!? This one's a live view of Earth from the International Space Station (ISS), the low-orbit space station research lab launched in 1988. According to NASA, the ISS orbits the Earth once every 90 minutes. So if you watch the live stream for a while, you should see a sunrise or sunset about every 45 minutes. I didn't catch one, but the view of Earth steadily moving beneath the camera was still pretty darn amazing.
3) Seal Island National Wildlife Refuge — puffins!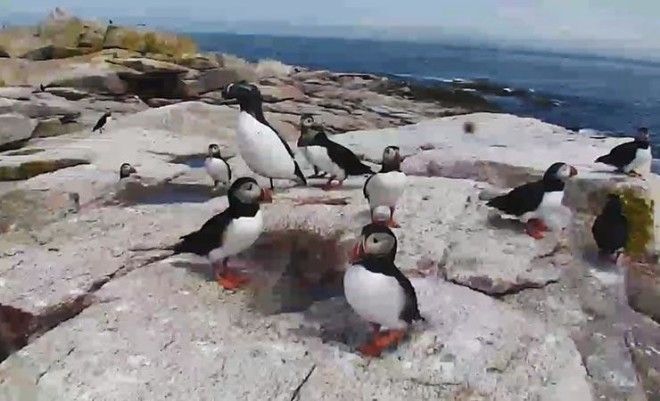 Screenshot from cam taken June 19, 2015. .
Seal Island is a National Wildlife Refuge in Maine that's managed by the National Audubon Society and a division of the U.S. Fish and Wildlife Service. The island is home to a few different seabirds, including a restored — you guessed it — puffin population. In 1984, nearly 1,000 young puffins were transferred to the island from Newfoundland in an attempt to boost the local puffin population. Before that, puffins hadn't nested in the area since the late 1800s — they were pushed out by excessive hunting, egging, and displacement. But by 2012, more than 500 pairs of puffins were nesting again thanks to the restoration efforts. Go puffins, go!
4) African animal lookout in Kenya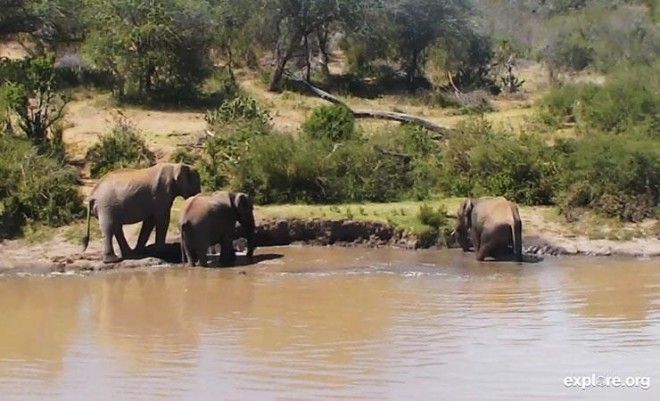 Screenshot of off-air video.
Chances are, you're not in Kenya right now. And chances are, you can't see elephants from your window, either. This is a fun one where you can get a taste of some exotic animals
that aren't
at a zoo
. Toggle between the animal lookout, a watering hole cam, and a couple other options for a variety of exotic animal views
(giraffes! hippos!).
Bonus: chirping birds pretty much all the time. When the video is offline (like when it's dark out in Kenya), it will sometimes show recorded highlights of animals like these elephants. At those times, a little "off air" tag shows up in the bottom-right of the video.
5) Great Smoky Mountains National Park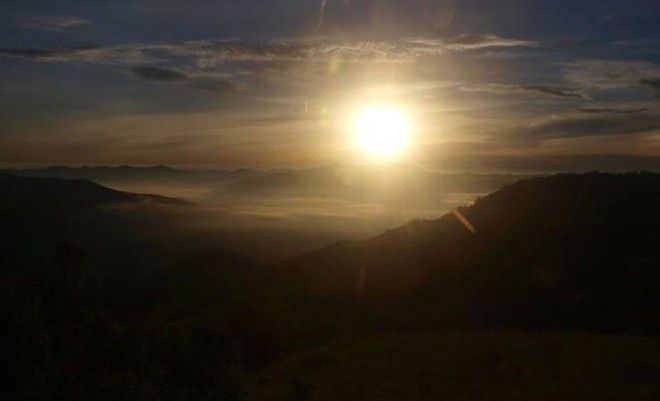 Screenshot from cam taken June 9, 2014.
It may not be a live stream (the camera shows a new still image every 15 minutes), but the view from Purchase Knob in Great Smoky Mountains National Park is ridiculous. After Andrew Jackson forcefully relocated over 16,000 native people from this region in the 1800s (thousands died along the way), logging became the main industry in these beautiful mountains. But as the decades passed, folks started to worry that clear-cutting was destroying the area, and they began a push to protect the land with a national park. It took many years, but piece by piece, the park was put together. Now it's the most visited national park in the U.S. You
gotta
check out the view on this one. 10/10, would refresh page again.
6) Niagara Falls, Canadian side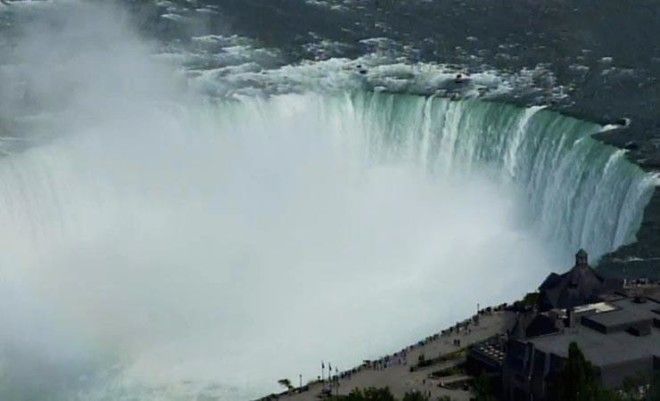 Screenshot from the cam taken June 17, 2015.
This camera shows the Canadian side of Niagara Falls, sometimes called the Horseshoe Falls. Don't worry about missing out on the American side (psh!) — most of the water that flows over all the falls actually flows over the Canadian side. The plus side of this cam is that there's pretty much
always
something to look at (spoiler alert: that something is water). Also, the live stream is accompanied by the most lovely and soothing sound of a gigantic waterfall. I used to be a fan of using a white noise generator occasionally, but I def will be replacing it with this never-ending video of Niagara Falls.