From historic wonders to unknown luxury getaways to Mother Nature's most beautiful locales, these vacation spots from all over the world should definitely snag a spot on your bucket list. As you plan your next big trip, consider these surprising travel destinations from around the world.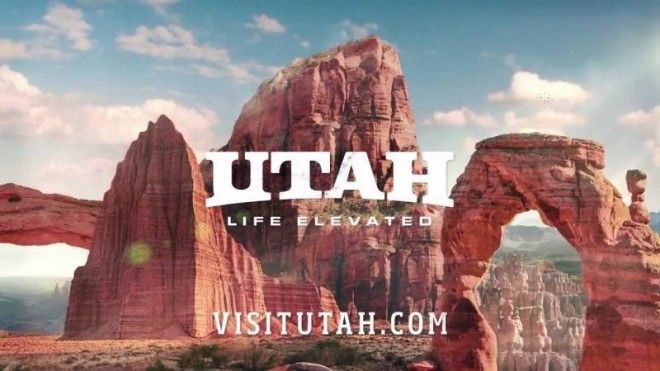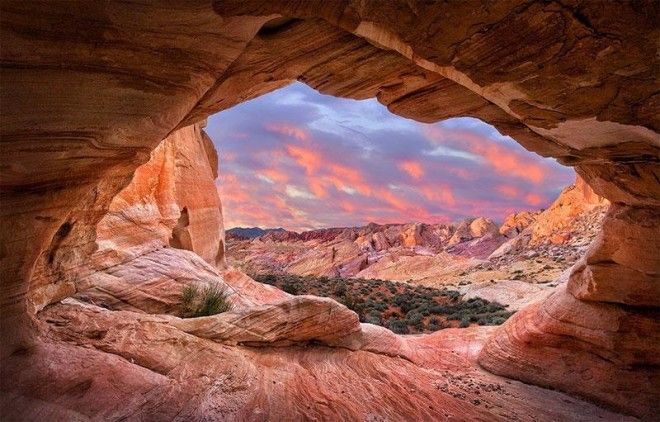 Valley of Fire State Park, Utah
Utah is known for its incredible landcapes, and Valley of Fire State Park is one of the best places to catch a glimpse of that beauty. Hike, picnic and check out centuries-old Indian petroglyphs, all while you bask in endless red and orange sandstone formations.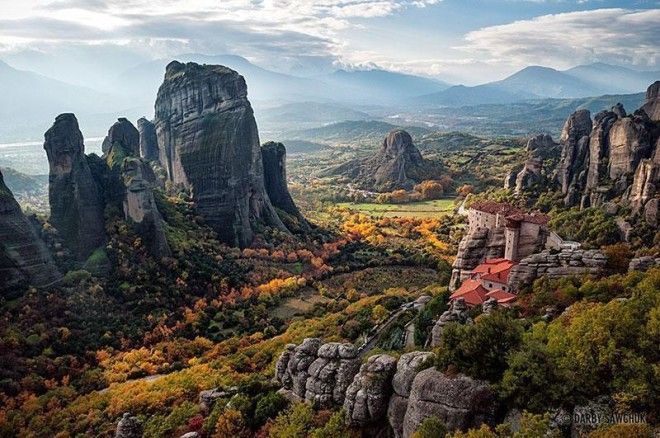 Metéora, Greece
Metéora, Greece offers tourists a unique marriage of religion, history and natural beauty. Perched atop enormous sandstone pillars are ancient monasteries that have withstood the test of time. Whether you love history or hiking, you'll have a blast in the Greek region.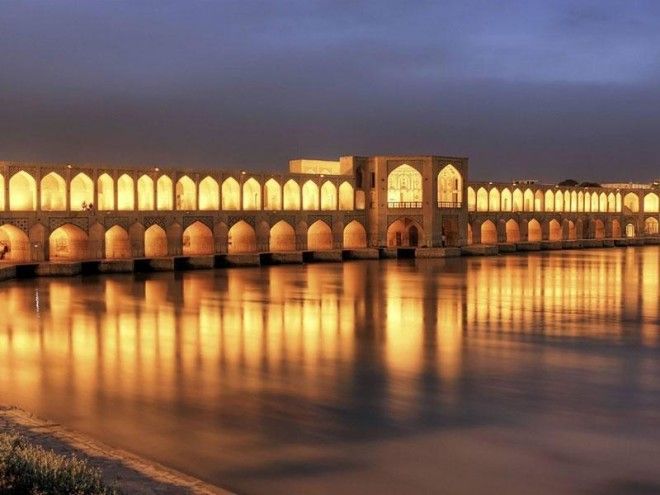 Isfahan, Iran
Dubbed "Iran's Hidden Jewel," the city of Isfahan was once Persia's capital, a location more cosmopolitan than Paris. With its beautiful and historic mosques, monuments, bridges and homes, the grandeur of the city's past still dazzles today's tourists.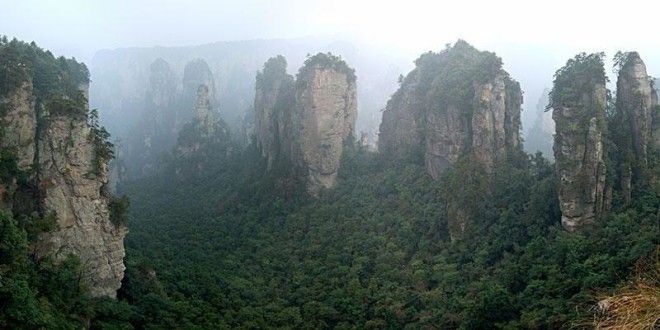 Wulingyuan Scenic and Historic Interest Area, Hunan Province, China
Visit Wulingyuan Scenic and Historic Interest Area to trade in your regular city view for Mother Nature's "skyscrapers." In China's Hunan Province, more than 3,000 sandstone pillars and peaks poke from the earth, many measuring in at more than 650 feet tall.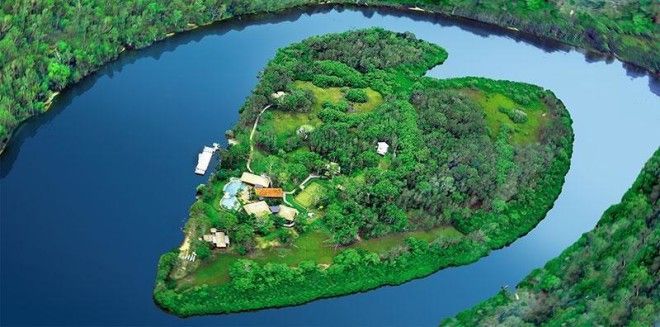 Makepeace, Australia
This heart-shaped island is called Makepeace, and it's actually owned by Sir Robert Branson and Brett Godfrey. Located off Australia's Sunshine Coast, the private island has offered luxury lodging packages for less than five years. Spanning just 25 acres, it's said to be one of the world's most romantic destinations.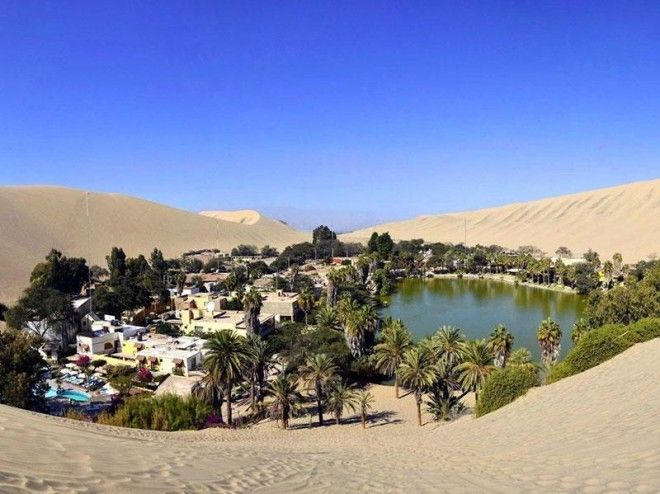 Huacachina, Peru
Talk about a desert oasis! Nestled in the deserts of southern Peru, Huacachina is the perfect destination for adventurous souls. While sandboarding and dune buggy tours are the norm, visitors can also head to the nearby village of Paracas to see Humbolt penguins, seals, and other wildlife.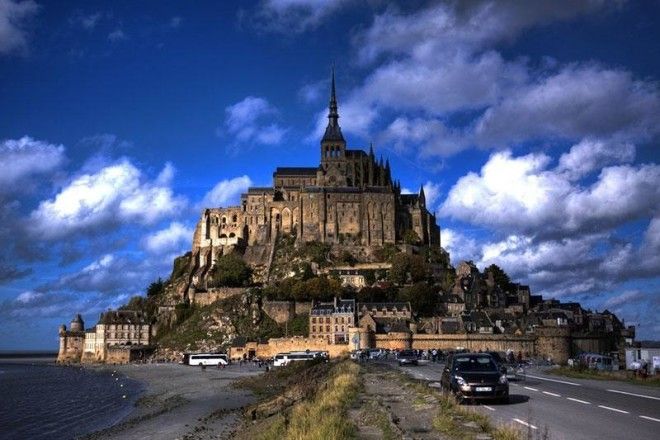 Mont Saint Michel, France
Mont Saint Michel is an island commune off the northwestern coast of France in Normandy. Full of restaurants, shops, a museum and a centuries-old abbey, the island contains everything you need for a great visit.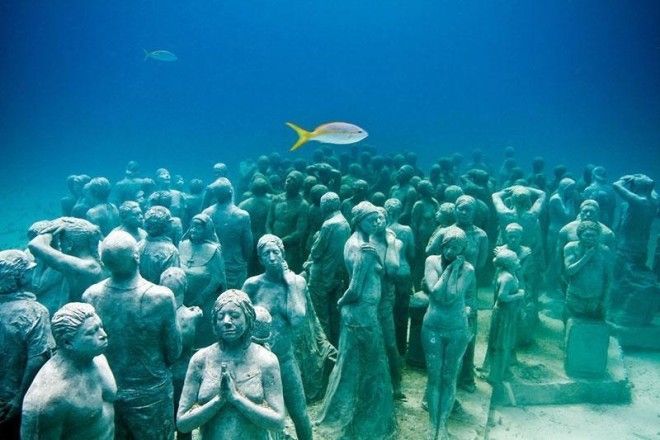 Cancun Underwater Museum, Mexico
Cancun is by no means a
surprising
tourist destination, but only a fraction of visitors tour the island's coolest attraction---the Cancun Underwater Museum. Accessible via snorkeling, the museum contains over 470 underwater sculptures made from marine concrete. As an added bonus, admissions proceeds help keep the area's Great Barrier Reef from deteriorating.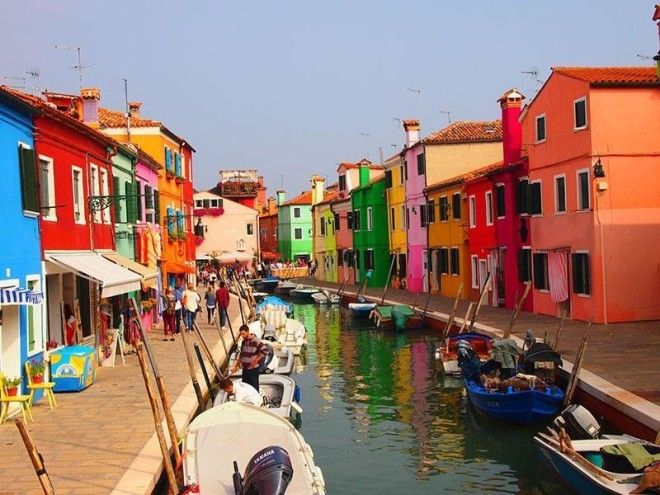 Burano, Italy
Known as Italy's technicolor city, Burano island is located in the Venetian Lagoon. Locals are known for their lacemaking and Murano glass processing, both trades making the island a treasure trove for tourists looking for souvenirs.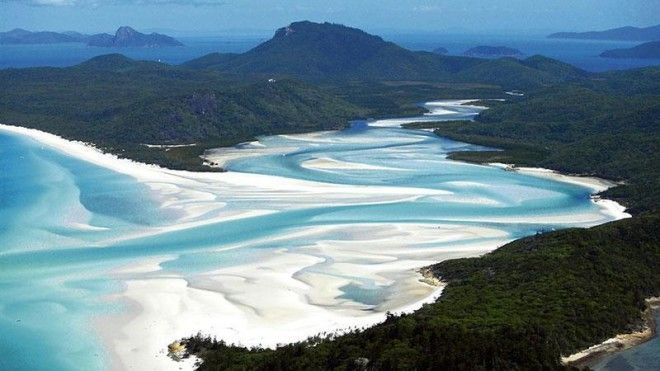 Whitsunday Islands, Australia
Australia's Whitsunday Islands offer the perfect escape for sailors and beach bums alike. In this tropical yet offbeat group of islands, tourists can snorkel and experience a variety of wildlife. Of the 74 separate islands, a number are still largely undeveloped, so you'll be in for a quiet and relaxing trip.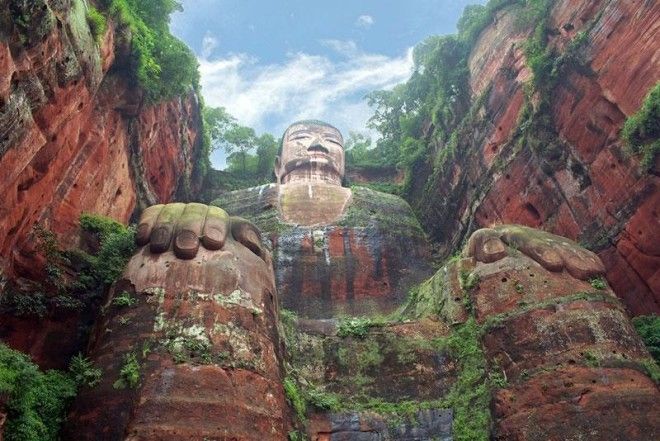 Mount Lingyun, China
The world's largest Buddha can be found on Mount Lingyun's Xiluo Peak in China. Standing about 230 feet tall, the statue is one of many religious artifact in the area.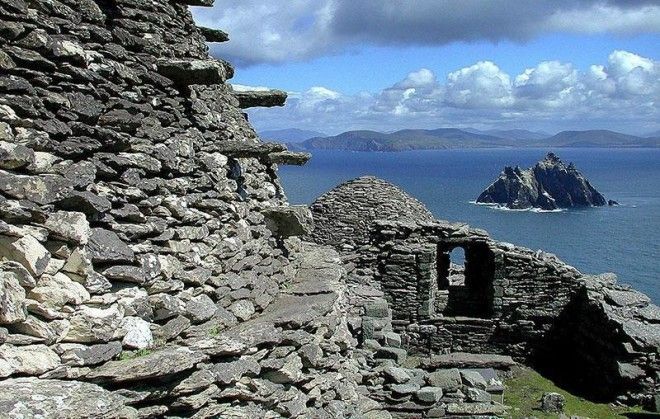 Skellig Michael, Ireland
Even when it comes to surprising vacation destinations, Skellig Michael, an island off the coast of Ireland, is pretty unknown. Now a UNESCO World Heritage Site, the island is home to a well-preserved monastic outpost from the Early Christian period. While lodging isn't available on the island itself, nearby accommodations offer more views of Ireland's gorgeous coastline.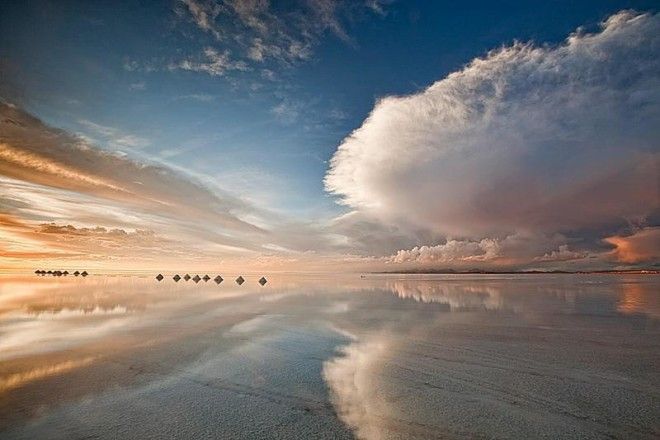 Salar de Uyuni, Bolivia
Despite being one of the coolest places on Earth, Salar de Uyuni (Bolivia) hasn't become overcrowded by jostling tourists. The expanse of salt flats is the result of a prehistoric lake drying up, leaving behind mineral lakes and more salt than you can imagine. For the best experience, we recommend you stay at the Palacio de Sal Hotel, a luxury resort where everything---walls, ceilings, sculptures---is made of salt.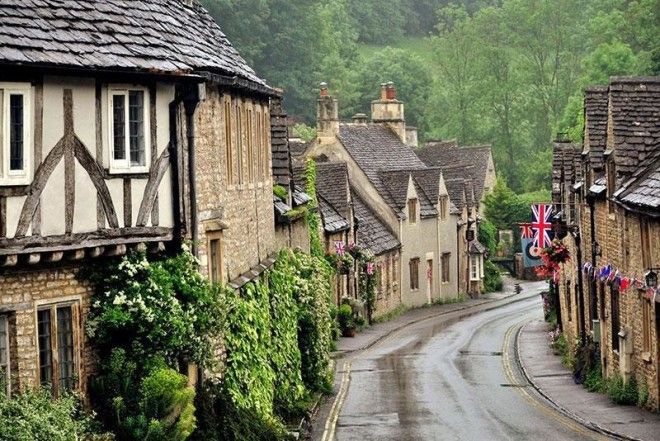 Castle Combe, England
Dubbed "the prettiest village in England," there's no reason not to visit Castle Combe. The city's charming streets and picturesque stone buildings will make you feel as posh and classy as humanly possible.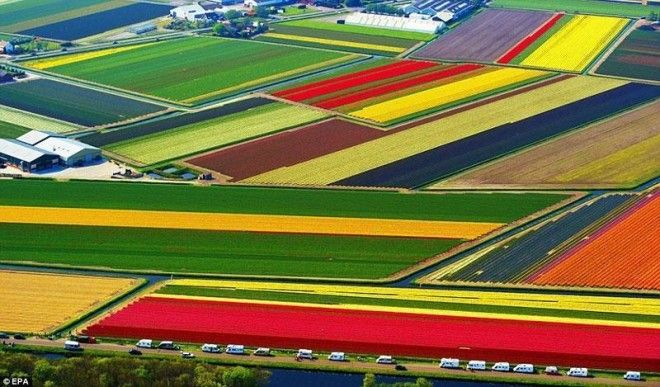 Flower Route, Netherlands
The Flower Route isn't exactly a surprising vacation
destination
, but as the road trip that takes you on a tour through the Netherlands densest concentration of flower fields, you're sure to go home with a new appreciation of flora and fauna.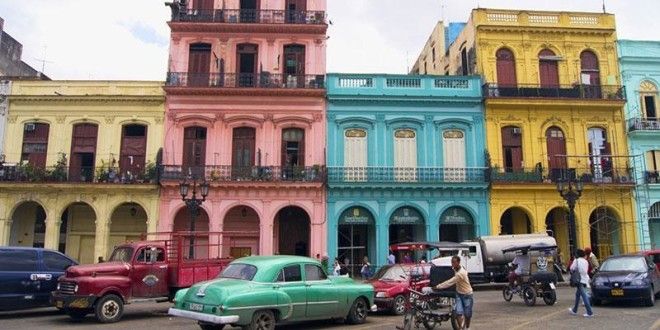 Havana, Cuba
Now that relations between the US and Cuba have improved, Americans are making their way to the nearby island in droves. And it's easy to see why. Havana, Cuba is colorful, historic, and full of life. What more could you want in a travel destination?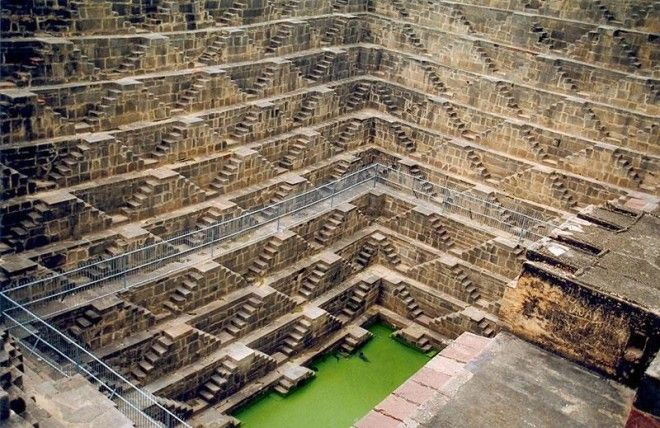 Rajasthan, India
Rajasthan, India houses Chand Baori, one of the world's largest stepwells. Built during the 8th and 9th centuries, this 13-story-deep well provided early civilizations with water way before modern technologies. Stepwells are unique to India, and this one is so large that you need to see it to believe it.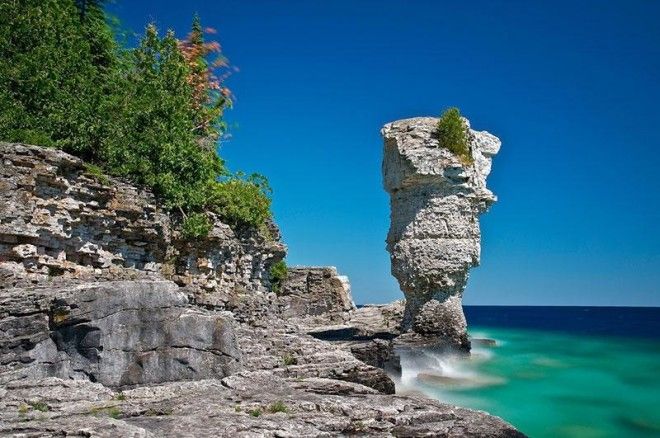 Flowerpot Island, Ontario
Situated just four miles off the coast of Tobermory, Ontario, Flowerpot Island is known for its caves and natural seastacks, which are called "flowerpots." Whether you take a cruise, stay in a motel or commute from further inland, natives recommend bringing a bag lunch, as Flowerpot Island's clear waters and beautiful landscape provide the ideal location for a picnic.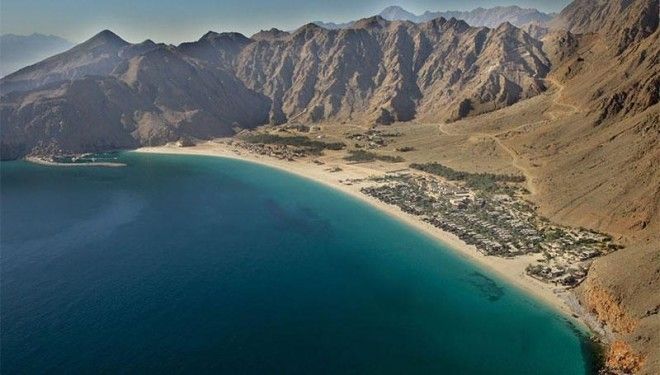 Zighy Bay, Oman
You've probably never heard of Zighy Bay, Oman, but after seeing how beautiful this rugged landscape is (the incredible beach views don't hurt), you'll never forget it. Visitors can stay at the relatively affordable Six Senses resort, which offers luxury villas as well as traditional and modern experiences from Oman and the nearby United Arab Emirates.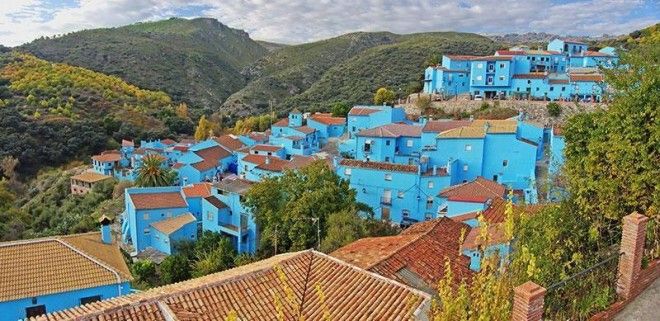 Juzcar, Spain
Upon first glance, Juzcar, Spain looks a bit like a smurf town...probably because Sony painted the municipality in 2011 to celebrate the release of
Smurfs
. Despite the city's current dye job, Juzcar is actually one of the White Towns of Andalusia. This autonomous province is a haven for culinary enthusiasts and outdoor adventurers.