18 years is a long time to keep a secret, and first-year dance education student Jess Smith couldn't hold her tongue any longer.
"So I've recently celebrated my 19th birthday and after a lot of thought, I've decided it's time to tell everyone," Smith wrote on Facebook. "I used to hide it but after a lot of encouragement from my friends at university, I've gained the confidence to come out with it. I am the sun from Teletubbies. There has been quite a few people pretending to be 'the sun' but only I could tell you the real story."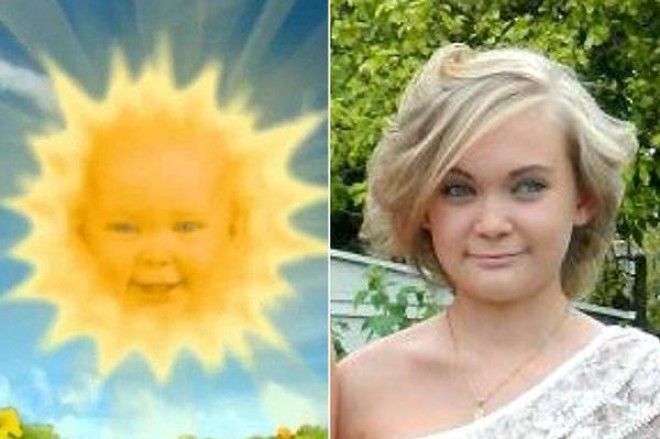 Smith's "Teletubbies" revelation that she was the laughing sun baby that watched over Tinky-Winky, Dipsy, Laa Laa and Po in Teletubbyland, comes on the heels of the news that the BBC will make 60 new episodes of the television show.
A lot has changed since the British TV series first aired in March 1997. For one, actors will likely be paid more than the £250 and box of toys Smith was paid back then.
Smith's decision to break her silence was prompted by an assignment at Canterbury Christ Church University, when students were supposed to reveal something about themselves that no one else would guess.
"I thought I may as well tell them as I'm going to be spending the next three years with them," Smith told
The Telegraph
. So how did the show's producers get Smith to laugh for her signature shot? They didn't. Her father Bill, a furniture deliver, made her laugh by playing with a teddy bear off camera.
"They just sat her in front of a camera and she just laughed and smiled at her dad," her mother Anji Smith said. Even though almost two decades have passed, Smith's smiling face hasn't changed a whole lot. What do you think? Does she still look like her Teletubbies character?