What is happening! Rihanna angrily threw a stack of money at Stephen Hill's face backstage the 2015 BET Awards on Sunday, June 28. The songstress, who earlier in the evening duct taped Floyd Mayweather's mouth shut, was caught on camera completely decking BET's President of Programming before walking on stage to introduce a sneak peek of her "Bitch Better Have My Money" music video.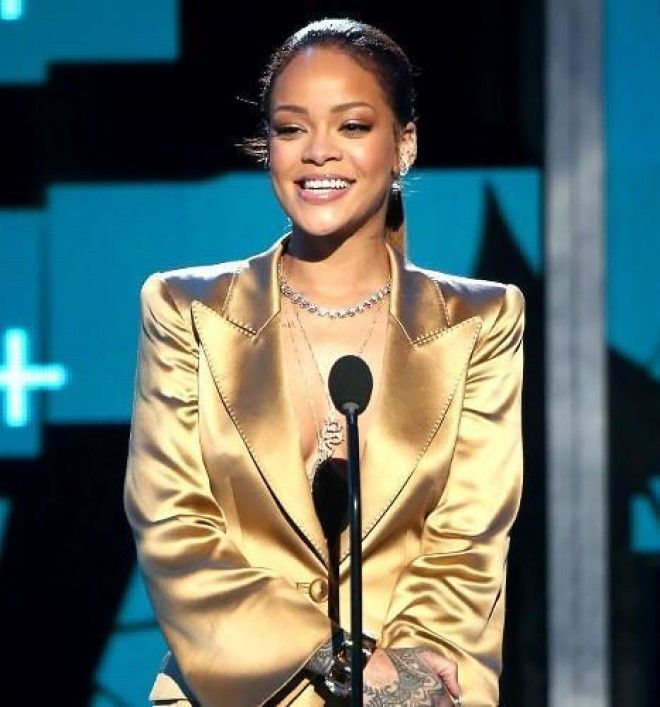 Although it's unclear exactly what went down, Chris Brown's ex-girlfriend seemed noticeably annoyed and could be heard yelling at Hill, "But why?" before she chucked the money at his face.
"Did Rihanna just flip out on homeboy?" one viewer tweeted, while another observed: "This guy definitely just lost his job @rihanna @bet
#BETAwards."
However, it seems that the meltdown was simply a stunt for her "BBHMM" music video. After exiting the stage, Rihanna posed with Hill, who captioned an Instagram: "We kissed and made up. #BETAwards What a night!!"
After the show, BET confirmed to
Billboard
that it was indeed a staged moment.
Regardless, RiRi's dedicated fans thoroughly enjoyed the moment.