Disinvited!
The Real Housewives of Orange County
star Shannon Beador found herself off the guest list after a blowout fight with Meghan King Edmonds in the latest episode of the Bravo reality franchise, causing the other Housewives to choose sides — or, in Tamra Judge's case, play to both. Read on to find out how the drama went down!
Meghan King Edmonds
Edmonds made a major
Real Housewives
breakthrough as she got down and dirty in her first major feud. The drama continued from last week's episode as the newbie continued to berate Beador for not handling her charity call with the proper amount of class. Things got so heated that Beador left the party for a few moments before returning to exchange a few more heated words with Edmonds.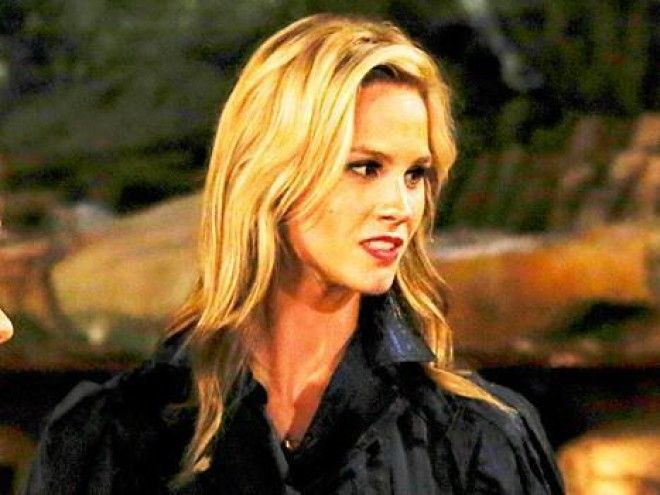 Meghan Edmonds made a major Real Housewives breakthrough tonight, as she got down and dirty in her first major feud.
After that, Edmonds decided she didn't want to pretend to be nice to someone she deemed crazy and subsequently refused to send Beador an invitation to her charity bash. This decision sent out shockwaves through the
Housewives
community as the ladies were forced to pick sides. In the end, while Edmonds was able to start some drama, she may have ended some of her burgeoning
OC
friendships.
Vicki Gunvalson
and Beador didn't attend the party, and many others left early to go join them at a bar. Not the grand slam social debut Edmonds was expecting!
Best Moment:
At the beginning of the episode, Beador tried to apologize to Edmonds about not taking her call. Edmonds was not having it, and immediately after Beador uttered the words, "I'm sorry," she responded with a curt, "That doesn't feel very genuine." Warning to all OC Housewives: there is no BS-ing Meghan King Edmonds!
Shannon Beador
All dressed up and nowhere to go! That's the sad situation Beador found herself in this week when Edmonds didn't send her an invitation to her shindig after their feud in Napa. Originally, Beador was shocked by the news and didn't understand what she did to lose her invite. She was also upset because she bought a dress and set up hair appointments so that she could go to the event in style!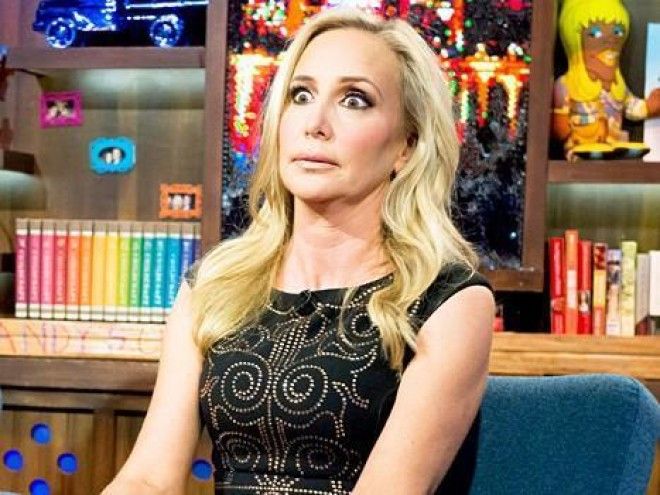 Shannon Beador went out and got drunk with Vicki Gunvalson after she was disinvited from Meghan Edmonds' party on The Real Housewives of Orange County.
Thankfully, the night wasn't a total bust, as Gunvalson invited the shunned cast member to go out and get wasted in Laguna Beach. Beador seemed to enjoy herself and even noted that sometimes the best nights are borne out of unplanned obstacles. As the saying goes, when life gives you lemons, put nine in a bowl, and then take that bowl down to the bar so you can use those lemons to garnish your drinks!
Best Moment:
Beador and Gunvalson had a good old drunken time at their consolation dinner. However, Beador was a little worried about their alcohol intake. As she fretted in her confessional, "We had tequila, gin, and now we're having wine! This is a prescription to vomit!" At least it also works as a prescription to forget your disinvited status, too!
Vicki Gunvalson
Stand by your woman! When Gunvalson heard that Beador was no longer invited to Edmonds' party, she immediately decided that she would stand in solidarity with her friend and skip the shindig as well. She called Edmonds to let her know her stance on the un-invitation before taking Beador out to the bar, where they created their own fun while taking down an array of shots. Who needs a fancy dress party when you have tequila?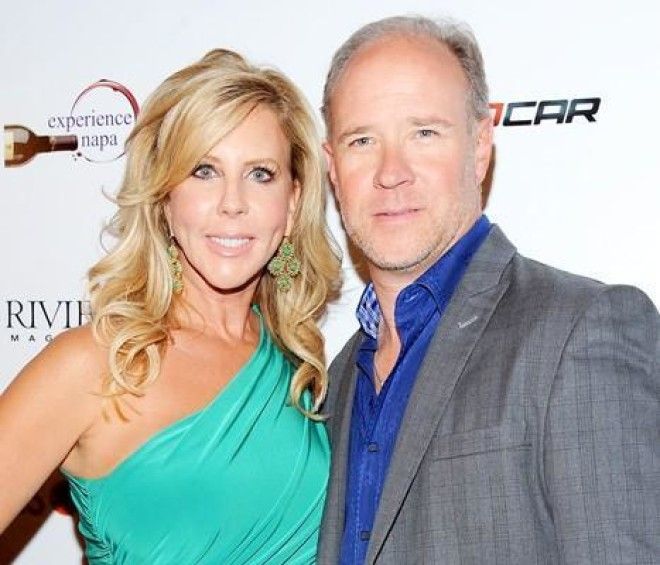 Vicki Gunvalson discussed cancer treatments for her ailing boyfriend, Brooks Ayers, on The Real Housewives of Orange County.
Best Moment:
Gunvalson had a conversation with her boyfriend, Brooks Ayers, about the different kind of treatments he is planning on trying to combat his cancer. One of those options was called a coffee enema, which basically involves shooting coffee up the butt to clear toxins from the liver. Gunvalson supported Ayers undergoing the plan, as she wants him to get well no matter what, but she wasn't going to go through that particular treatment with him. "I like coffee in my mouth, not my butthole," she quipped.
Heather Dubrow
Dubrow continued to build her ginormous house by adding $250,000 stone tiles to the floor. When she wasn't trying to negotiate with contractors, she was trying to contract with Edmonds about the guest list drama. "This is going to be a Defcon Four situation!," Dubrow repeatedly warned Edmonds about what would happen when she didn't relent and send Beador an invitation.
Best Moment:
Dubrow needed to add some chandeliers to her walk-in closet. Her reasoning? "Closets need light. A lot of light. And chandeliers add light. Fancy light. My kind of light." Sounds like a solid argument.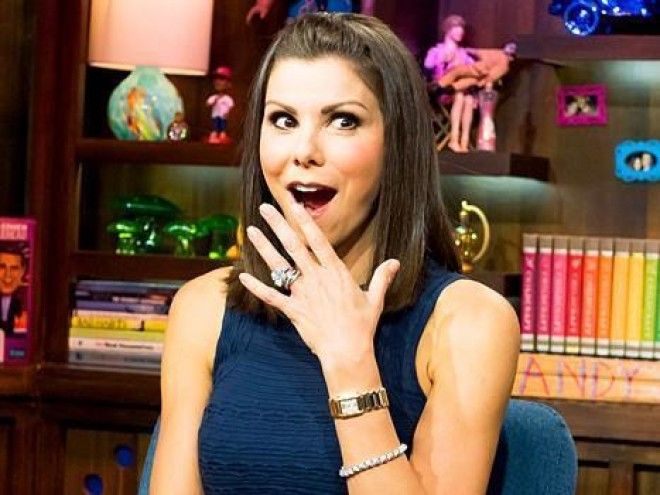 Heather Dubrow continued to build her ginormous house by adding $250,000 stone tiles to the floor.
Tamra Judge
Judge decided she was going to play both sides of the fence in the latest Housewife feud. That meant first attending Edmonds' charity bash, where she told Edmonds that she supported her and would let her handle the Beador issue on her own. Later though, when Gunvalson sent an invite out for the other Housewives to come join Beador in their drunken dinner, Judge immediately joined the shenanigans. Judge let Edmonds know what was happening, and Edmonds seemed to understand about the situation. So far, Judge is balancing her friendships on both sides of the battle lines well. This is Tamra Judge, though, so it's doubtful that she'll be able to remain so breezily diplomatic for long!
Best Moment:
While trying on a dress for Beador's party, Judge asked Gunvalson for her input. Gunvalson told Judge that she looked like a "hoochie mama" before wondering whether her boobs had grown. Judge proceeded to play coy with Gunvalson for a few minutes before she confessed that she'd had a boob job. After last week's episode where nobody noticed her new boobs, Judge was thrilled by Gunvalson's reaction before she guessed that the only reason why Gunvalson noticed was because she'd had even more breast surgeries than Judge. A real expert!