A fjord is something you can only see in certain parts of the world.Formed by glaciers, fjords are wider than they are long and are either a deep, narrow sea or a lakedrain. They're similar to a bay or cove.
Norway and the Svalbard Islands are home to over 1,000 stunning fjords, which make for great sightseeing.
This photo shows the small town of Marifjøra, which looks out onto the Sognefjord.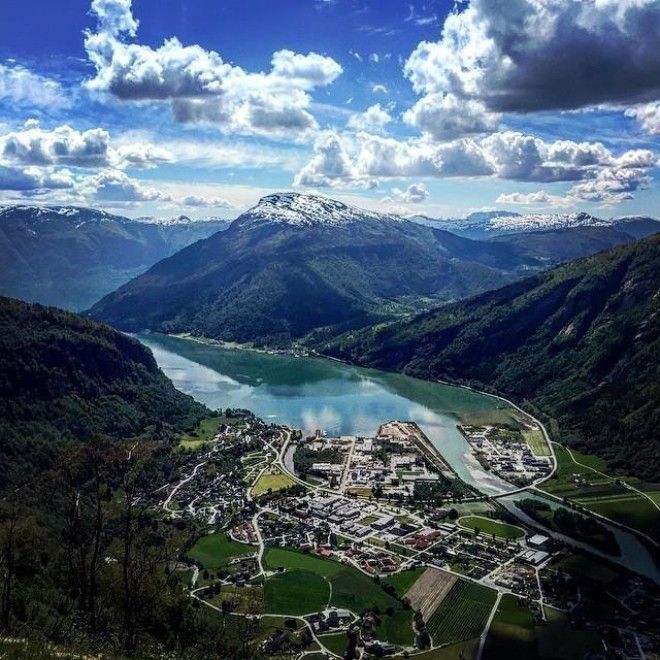 The Sognefjord is the largest and best known fjord in Norway. Although it's the third-longest in the world, it's technically the world's longest open fjord since the other two are often covered in ice.
The towns that sit along the fjords are just as picturesque as the fjords themselves. This town is called Undredal.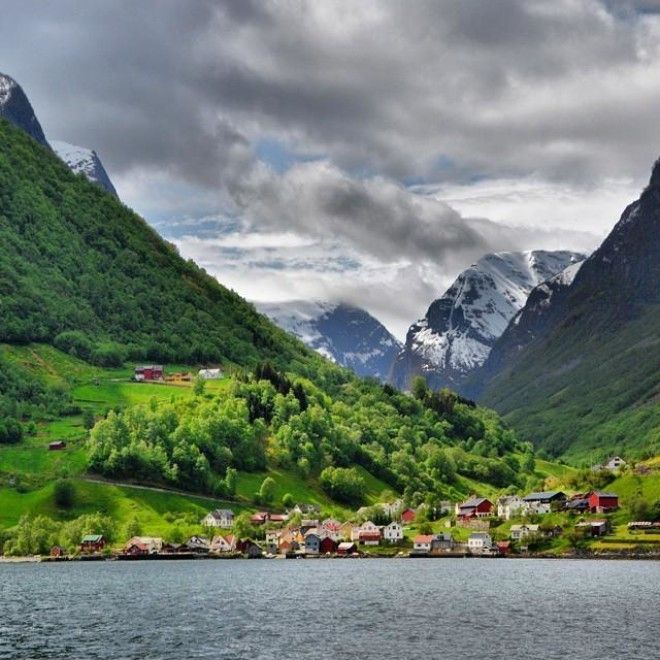 Because fjords have what are called "sea thresholds" — a shallow barrier at the mouth of the fjord — they're more calm than the sea, making them great natural harbors.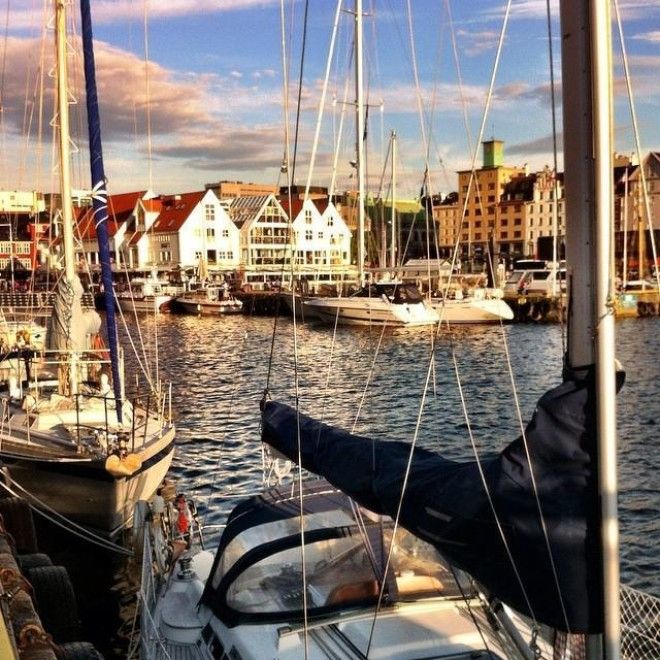 Here's the quaint village of Flåm, which is in Flåmsdalen, located at the inner end of Aurlandsfjorden, a branch of the Sognefjord.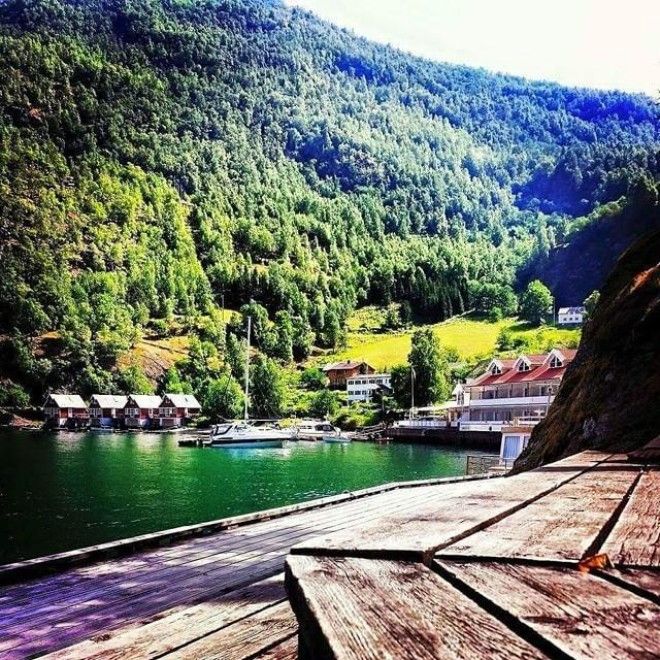 This is Olden, nestled at the inner end of the Nordfjord.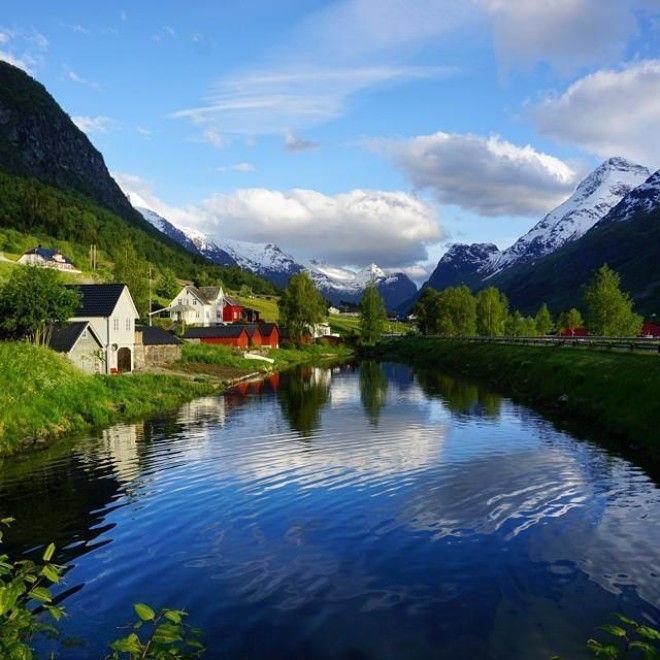 And this is Ålesund, a town near the Hjørund and Geiranger fjords.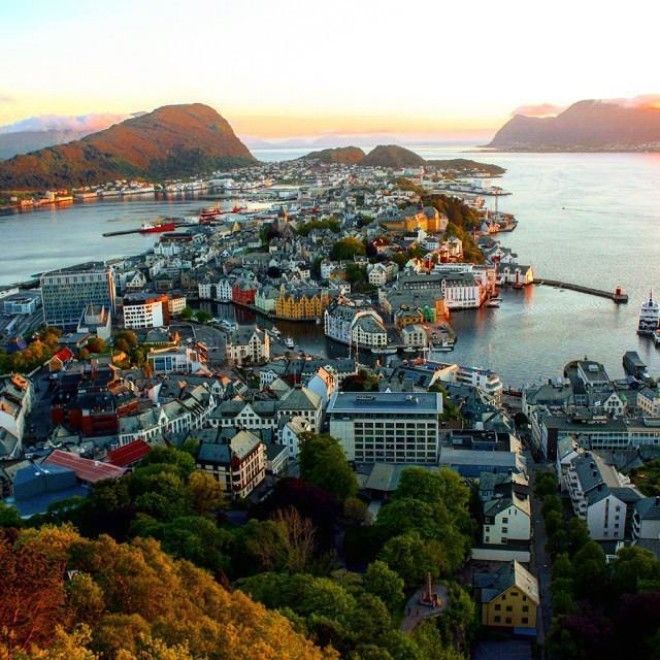 The Geirangerfjord is listed as a UNESCO world heritage site.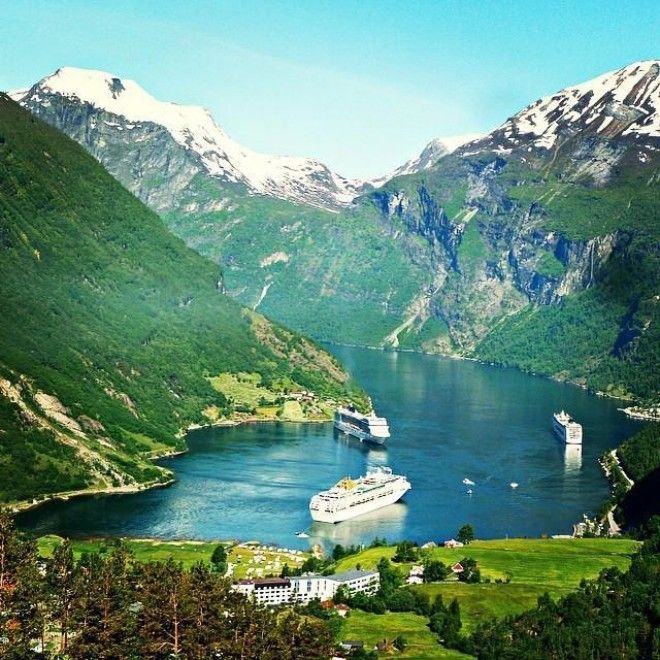 So is the town of Bryggen in Bergen, which is surrounded by the Sognefjord.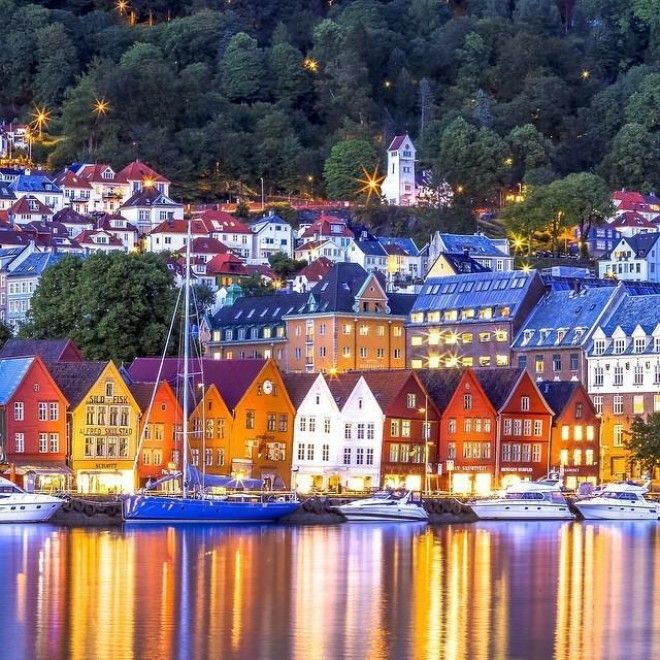 The homes and buildings near the fjords are straight out of a postcard. This home is in Balestrand, which sits on the northern shore the Sognefjorden.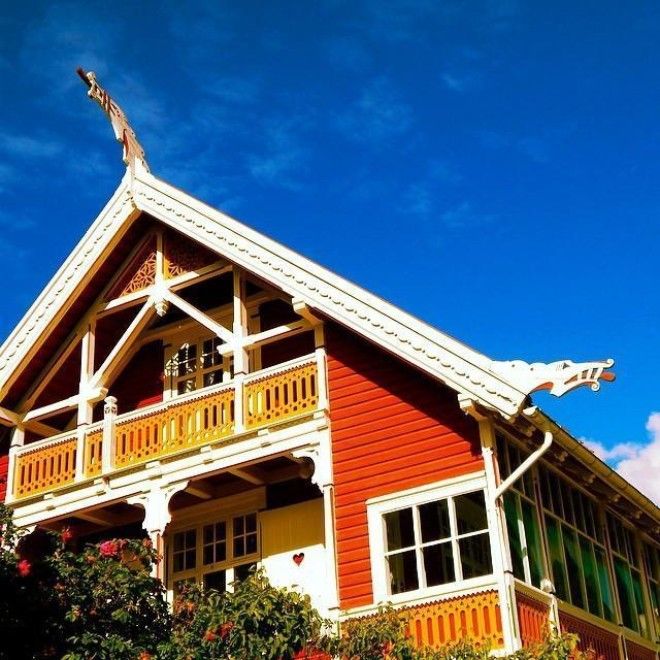 Visitors to the fjords will also see majestic waterfalls.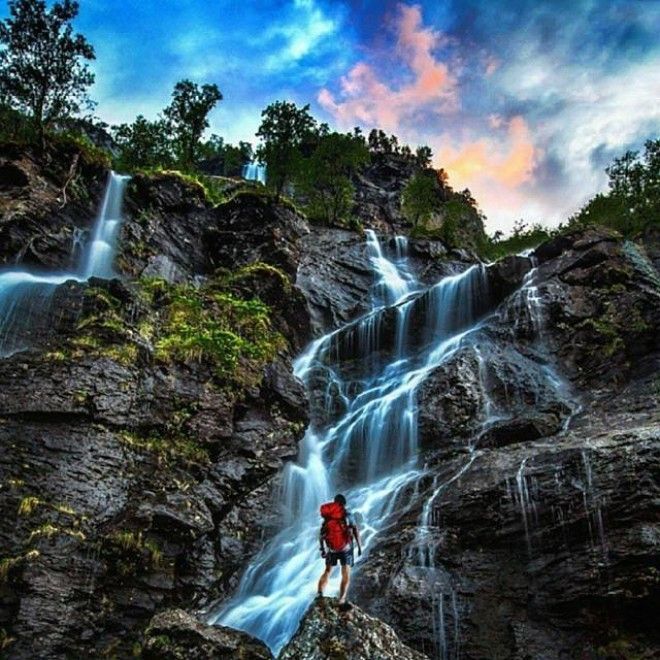 Incredible sunsets...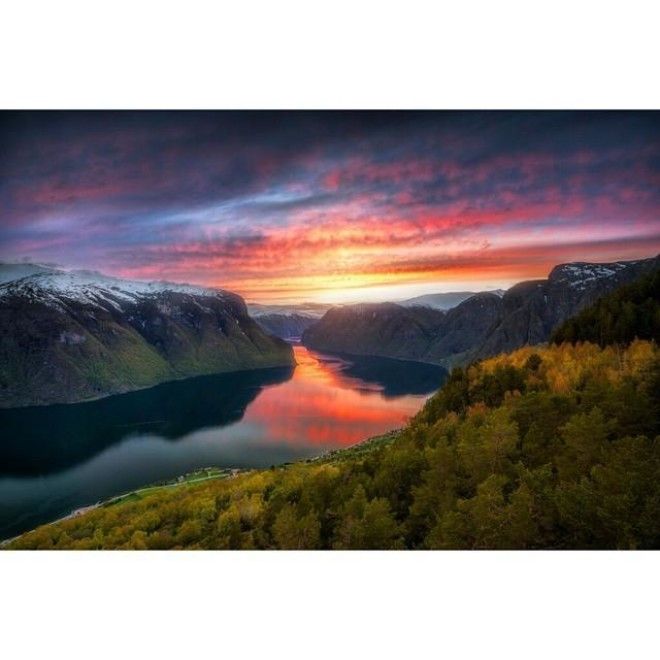 And maybe make some friends along the way, like these sheep.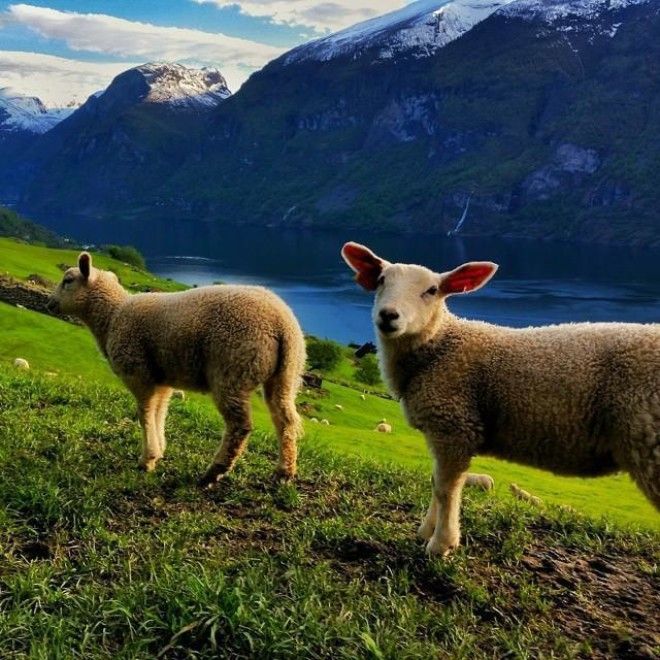 The fjords are a great destination for adventurous travelers who like the outdoors.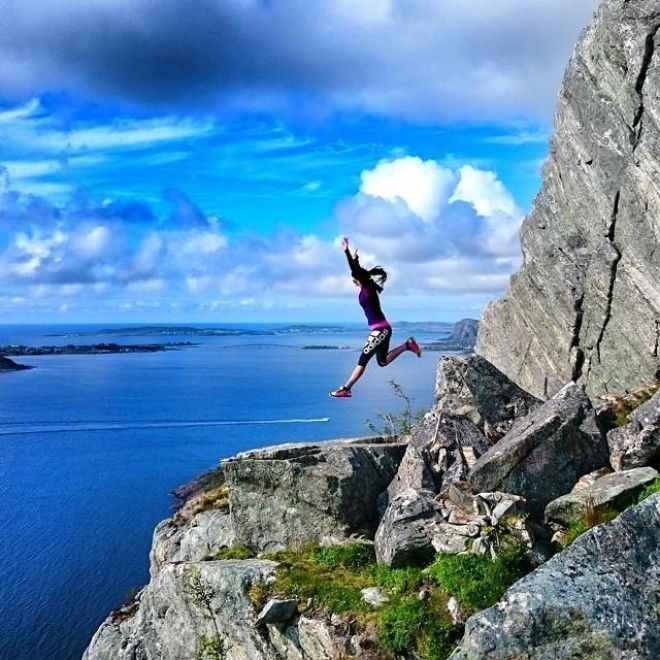 Bikers...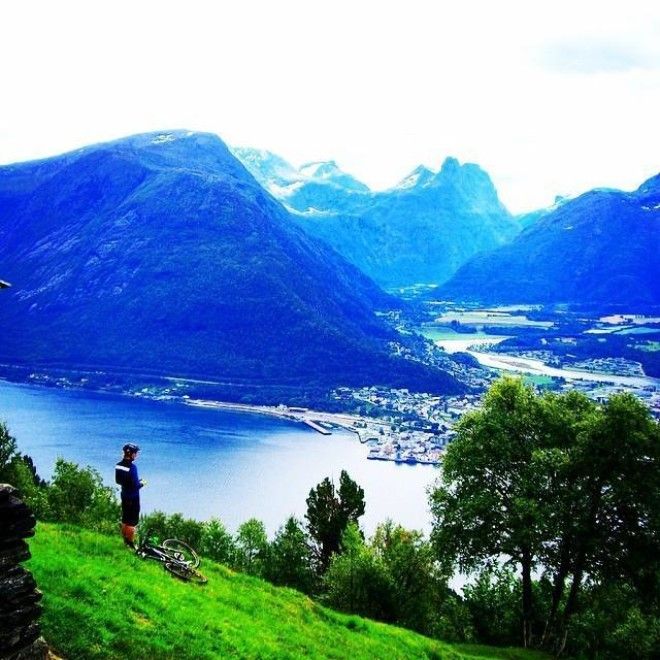 Paragliders...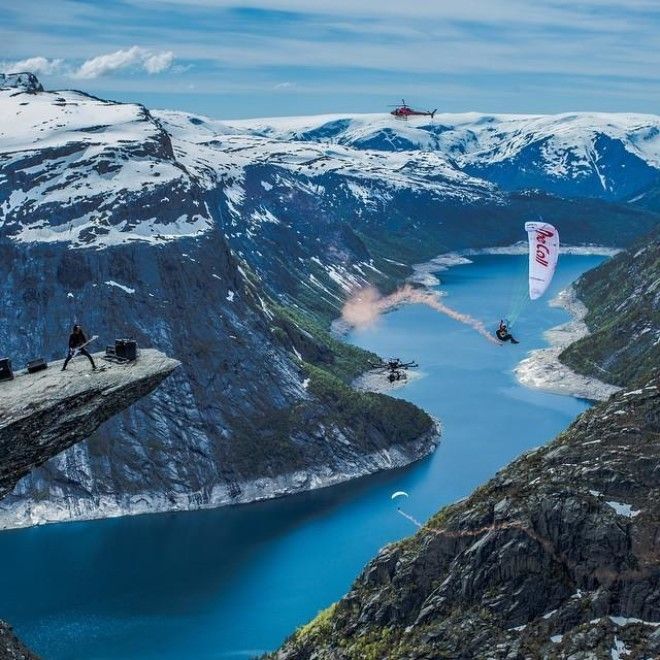 Hikers...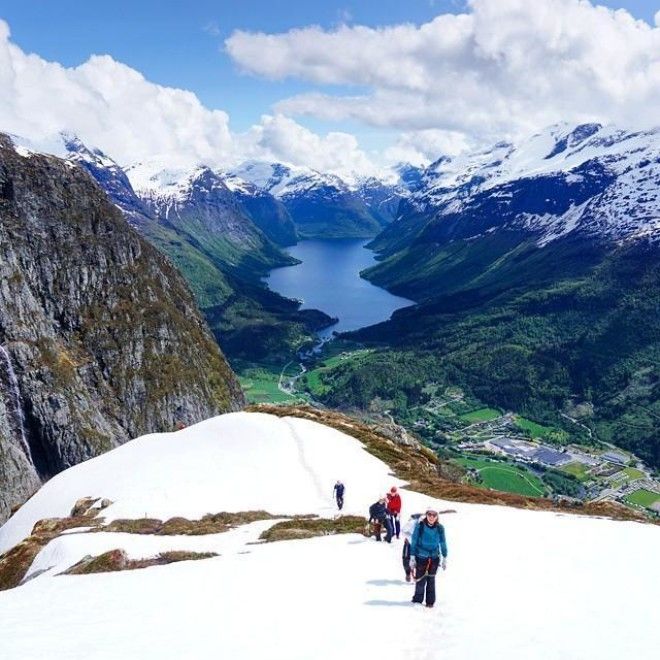 Yogis...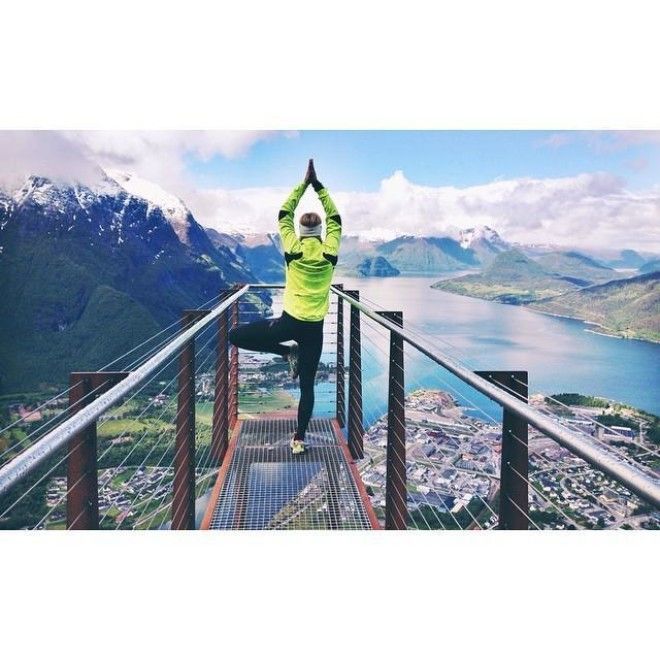 And kayakers.
The flowers are beautiful around this time of year.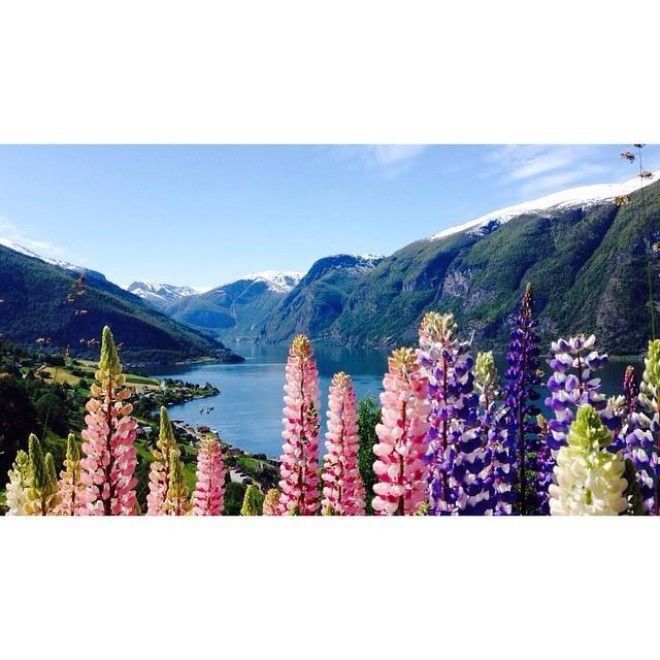 These pink flowers look out over the Storfjorden.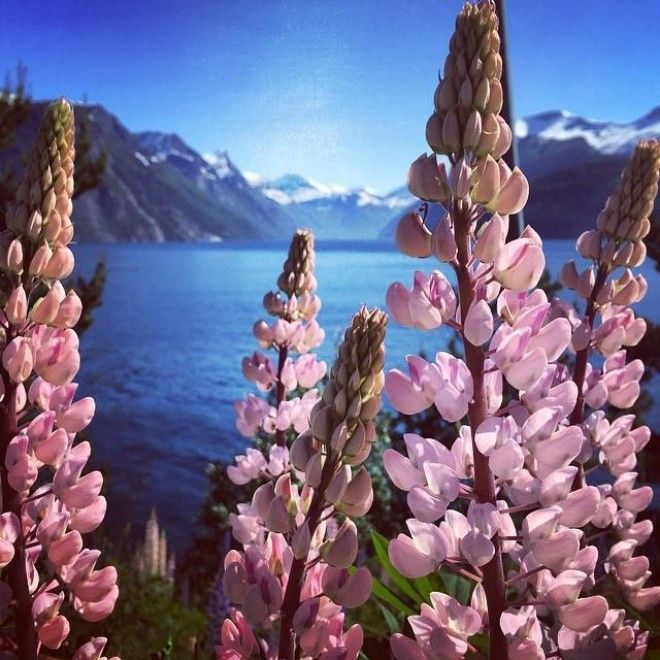 Even when it's a cloudy day the fjords still look like they're straight out of a fairytale.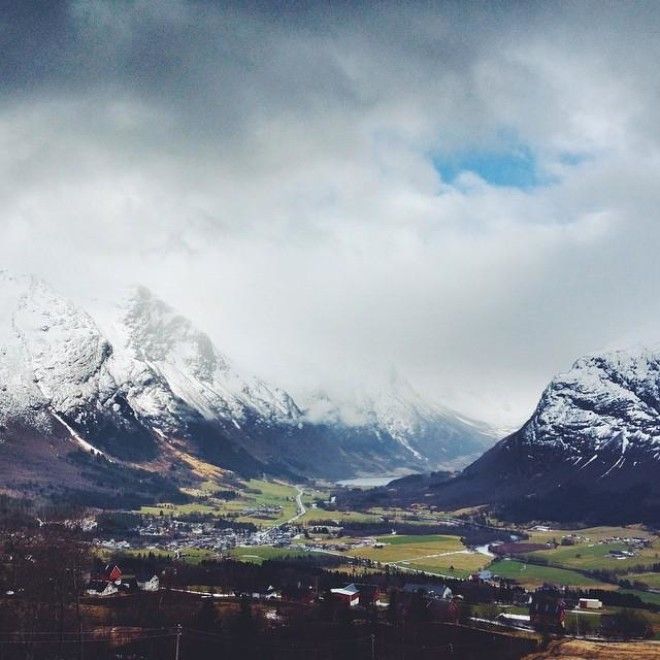 They're a sight you won't regret or forget seeing.