Images of Detroit's abandoned homes and buildings convey a sad, quiet beauty that hints at the city's forgotten abundance. Yet floral designer Lisa Waud is giving one condemned building a second chance at life. As her recent trial run of Flower House shows, abandoned structures are the perfect backdrop for fresh flora. Offering a scene evocative of a darkly romantic fairytale, the project's preview confirms that Flower House will surely be this year's floral highlight.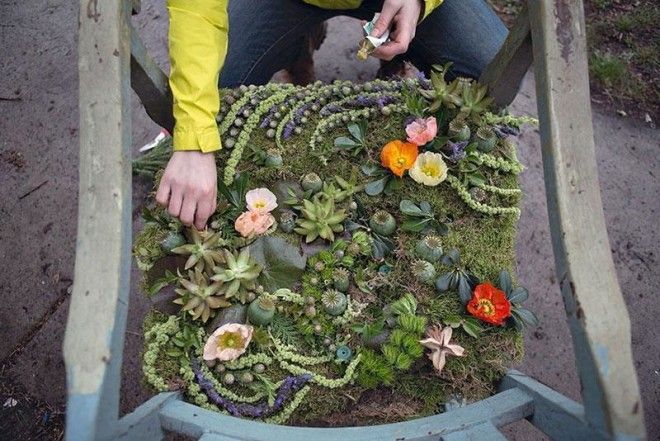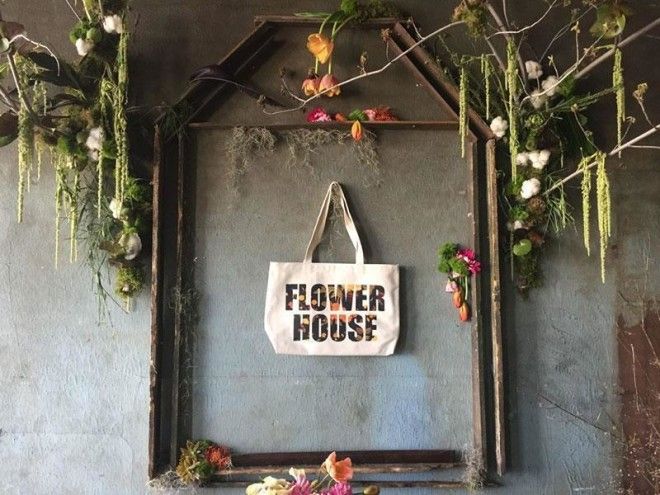 By decorating an abandoned storefront with about 4,000 stems, Waud and other florists recently raised funds and provided visitors with a sneak peek of Flower House. Tulips hung across a wall like tapestries and a spray of colorful blooms cascaded from an abandoned counter. Many of the flowers used in the preview were foraged locally, suggesting that beauty can naturally arise from dwindling, abandoned cities.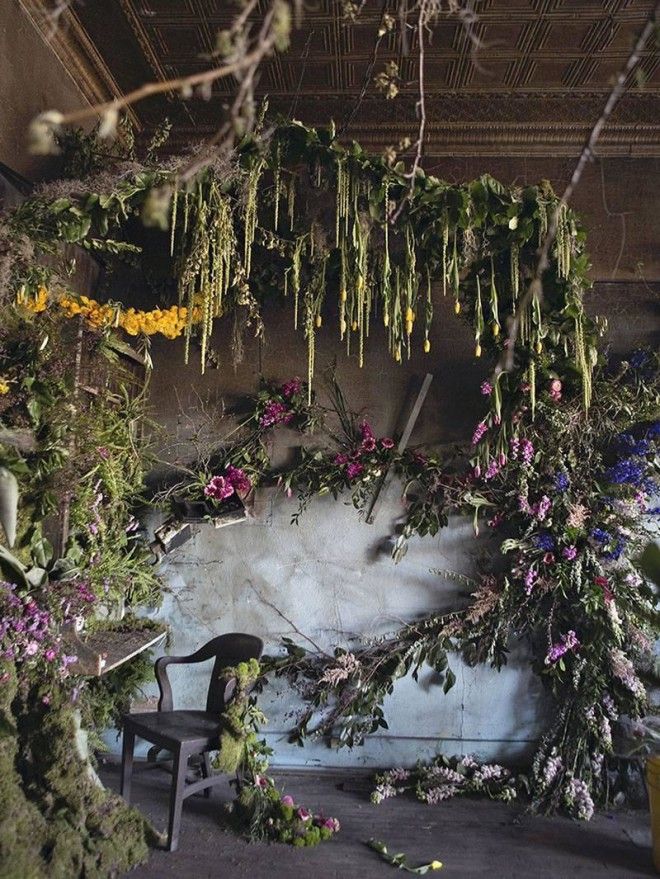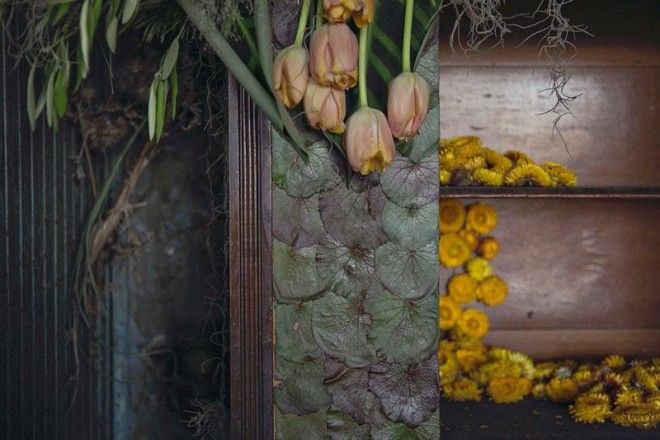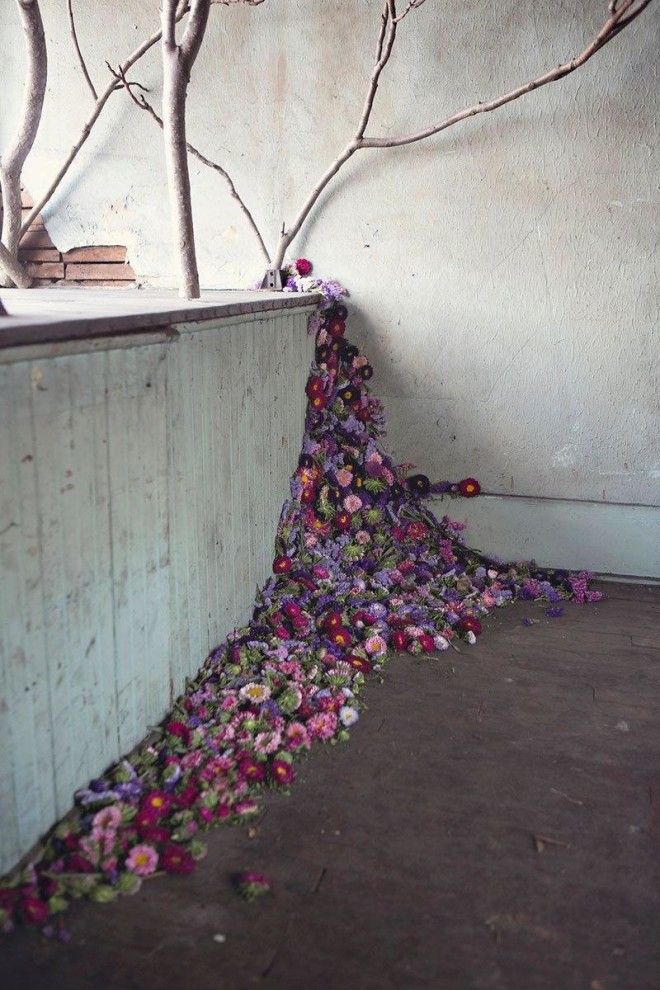 In October 2015, florists from all over the country will converge to create the true Flower House at a condemned Detroit residence that's been empty for years. Each florist will install American-grown flowers and living plants throughout the home's 16 rooms. They estimate that between 60,000 and 100,000 flowers will be used to create the final project.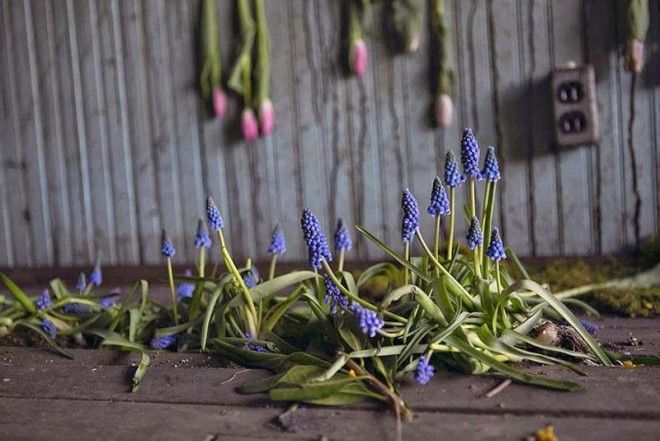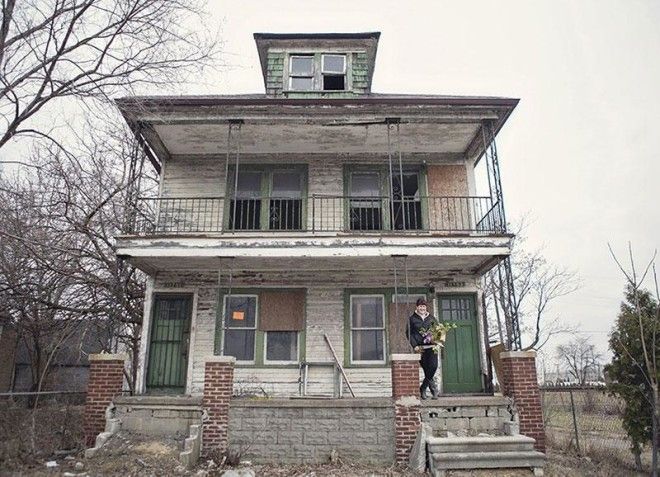 While this early glimpse of Flower House was a collaboration of styles, the October showcase will allow each florist to style a single room as they see fit. Once the weekend-long installation comes to an end, Waud hopes to responsibly demolish the residence, repurpose its materials and use the land to create a new flower garden and design center.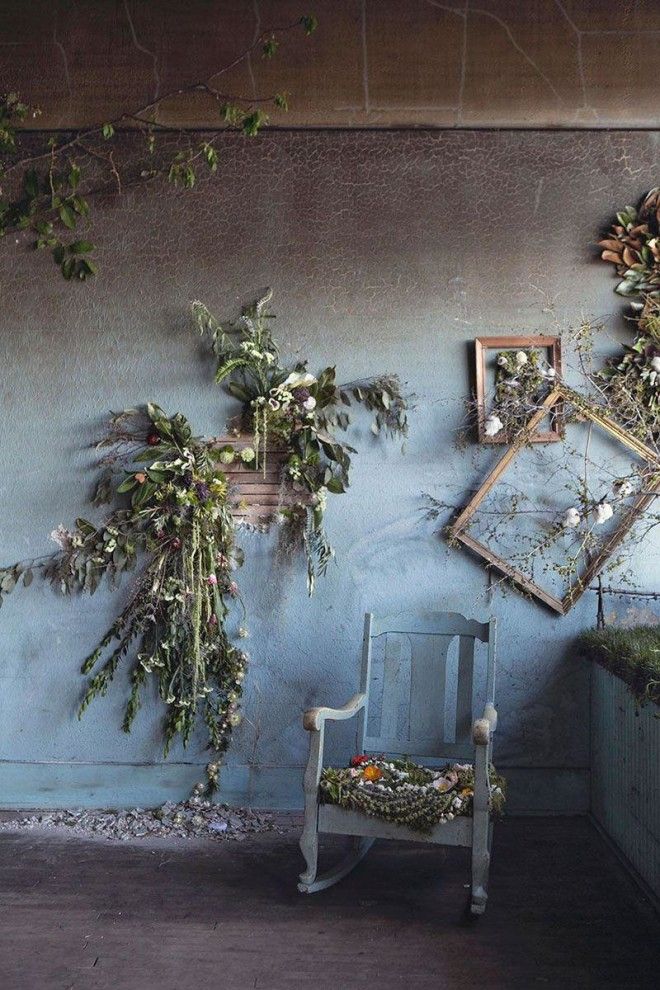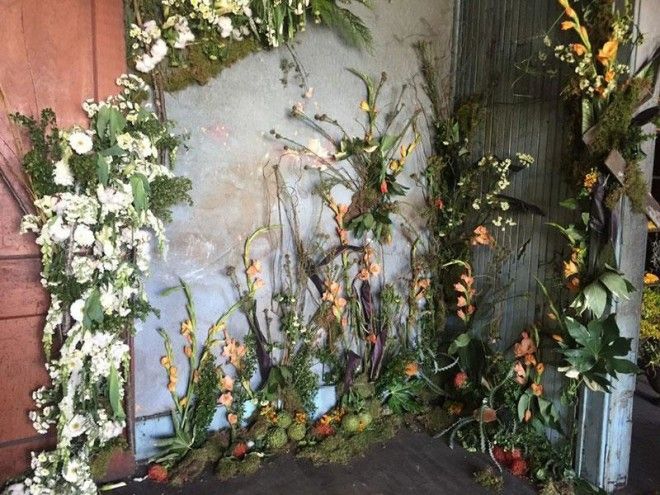 Lisa Waud founded pot & box, a Detroit-based floral design studio, nearly eight years ago, but she has been experimenting with flowers for over 15 years. Among other things, she loves to "work with flowers blooming now and nearby, celebrating the richest hues, most fragrant blooms, the abundance of seasonality." Now she's sharing that passion with the people of Detroit.