Tokyo pop culture never ceases to baffle me. Just when I think I've seen it all, I'll come across a Pokemon café or horror bar that leaves me scratching my head in disbelief. Armed with tips from travel-planning site Odigo, I spent a day exploring strange new attractions in Tokyo, Japan.
I ate at a puppy-themed cafe and shopped for stuffed toys at the Harajuku Line Friends store. On the man-made Odaiba island, I watched a J-pop boy band dance under a 60-foot-tall robot. At nightfall, I sipped bloody cocktails at a bar based on Dario Argento's cult film, "Suspiria." Then I partied with the city's most flamboyant club kids at Decabar Z in Shinjuku.
The "Guest" diner in Parco Shibuya held a Pokemon pop-up café. Japanese teens lined up for hours for a chance to wear costumes and dine with their favorite anime characters.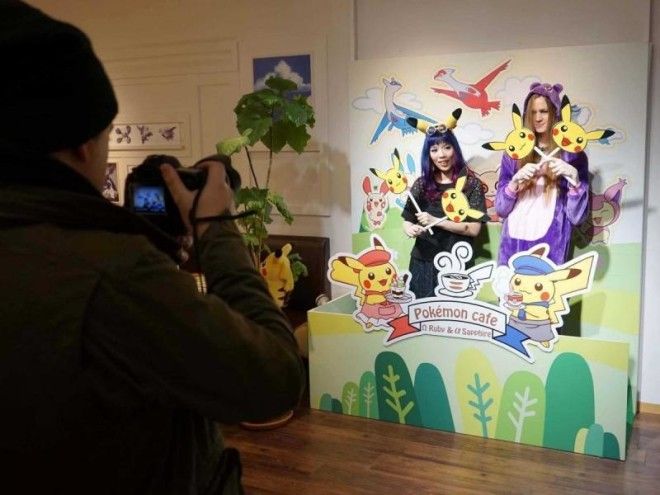 Everything on the menu looked too cute to eat. I ordered a Pikachu latte with ears made out of chocolate-dipped wafers.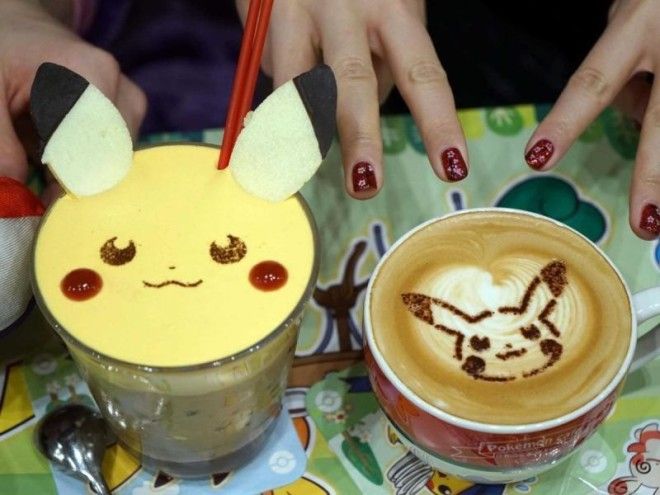 Dessert arrived in a dramatic "Poke-ball" steaming with dry ice smoke. The dish came with a chocolate pen for drawing on the pancakes.
Harajuku is home to possibly the world's cutest restaurant, based on the Sanrio character PomPomPurin. The yellow golden retriever smiles from every corner of the room.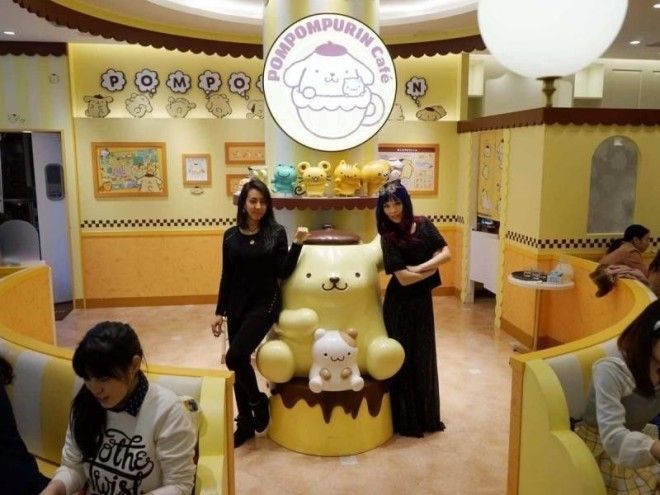 Every dish is an edible work of art. This puppy snoozes under an egg sheet blanket, wearing a cap made from ham and carrot.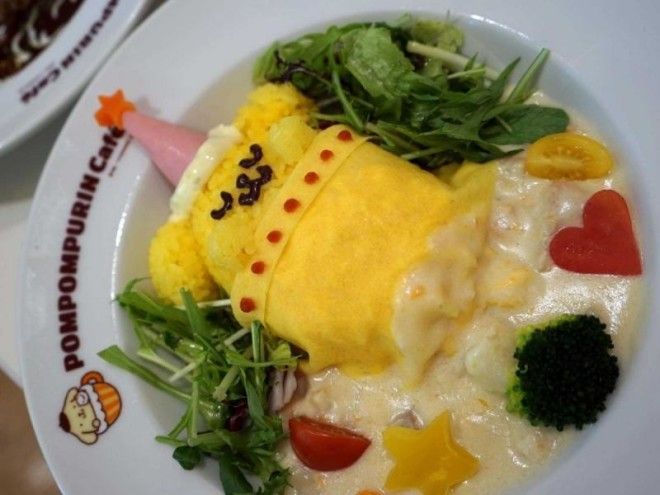 I'm not sure how mashed potatoes, a pink noodle and pancakes go together — but the resulting platter is ridiculously cute.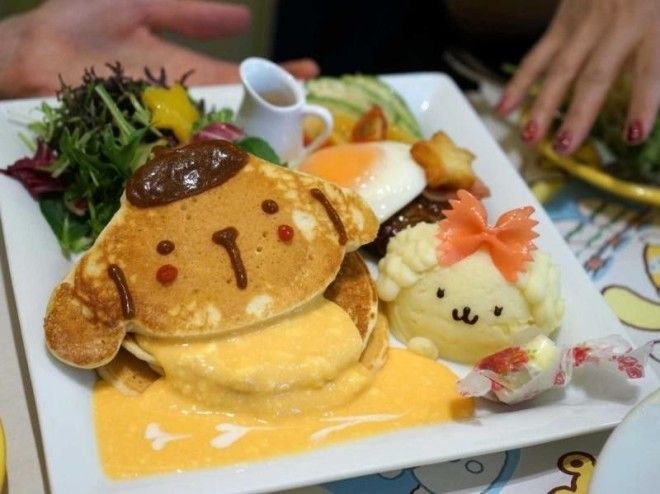 The Line app's mascots have grown so popular that they now have their own shop in Harajuku. Fans swarm here to hug the big bear, Brown.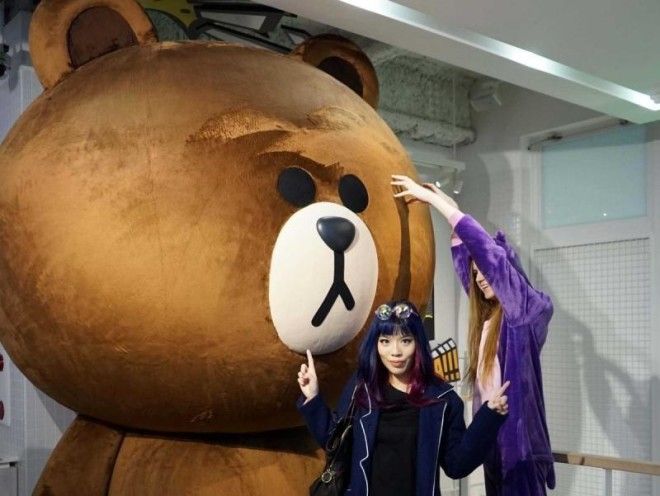 After posing with the character statues, I shopped for eccentric souvenirs like rabbit-faced cushions.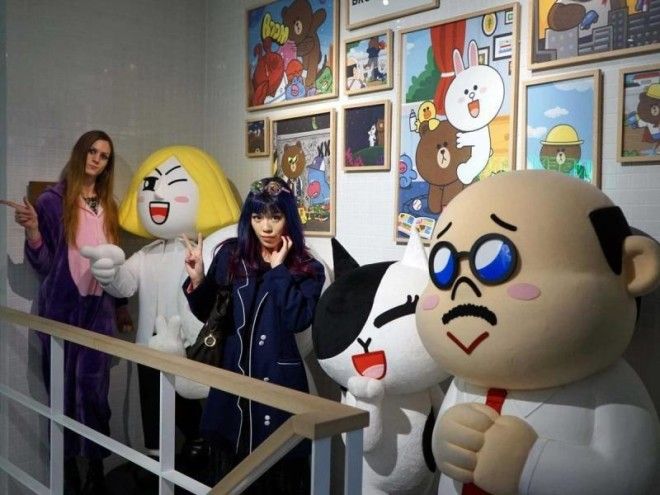 On the entertainment island of Odaiba, a giant Gundam (robot) statue shoots beams out of his eyes and nods his head.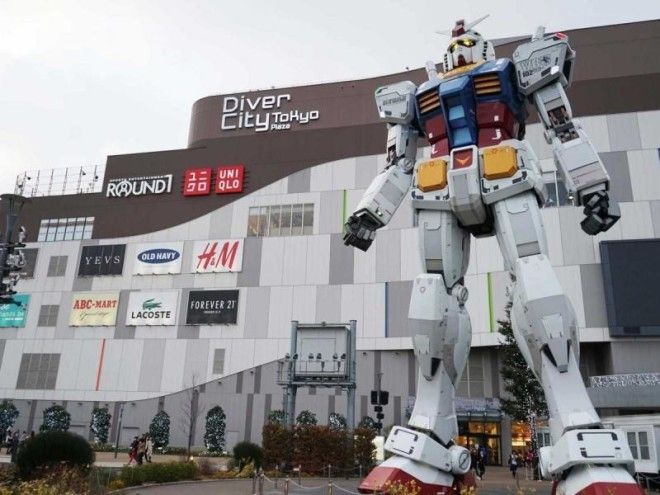 I saw an effeminate boy band perform synchronized dance moves, while Mr. Roboto towered above them.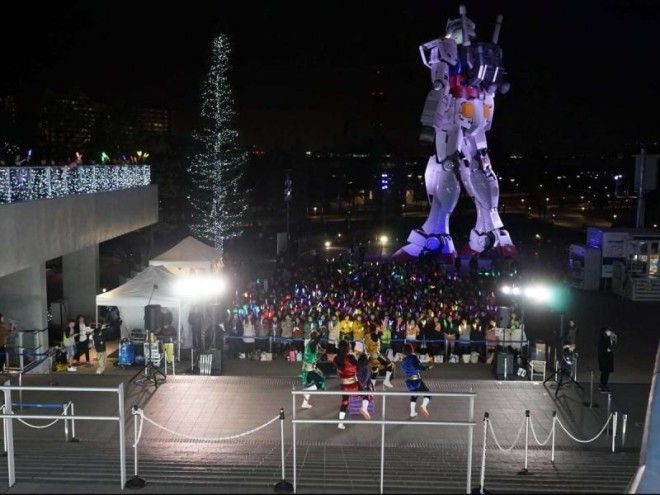 Diver City mall is filled with quirky shops and restaurants. This unnerving display is based on a Japanese monster cartoon.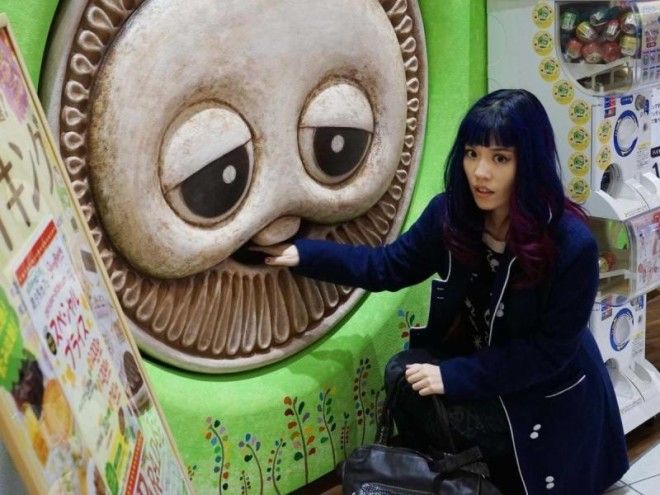 I bowed to Hello Kitty. She reigns over her gift store in a traditional pink kimono.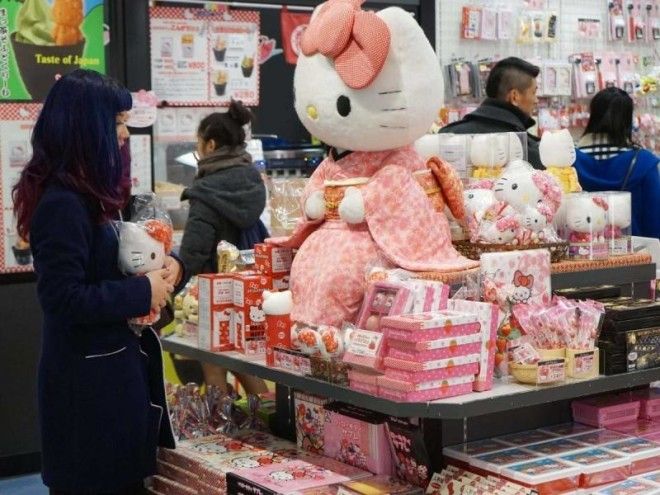 A rainbow tunnel brings me to a mall inspired by Ancient Rome, complete with naked statues of the gods.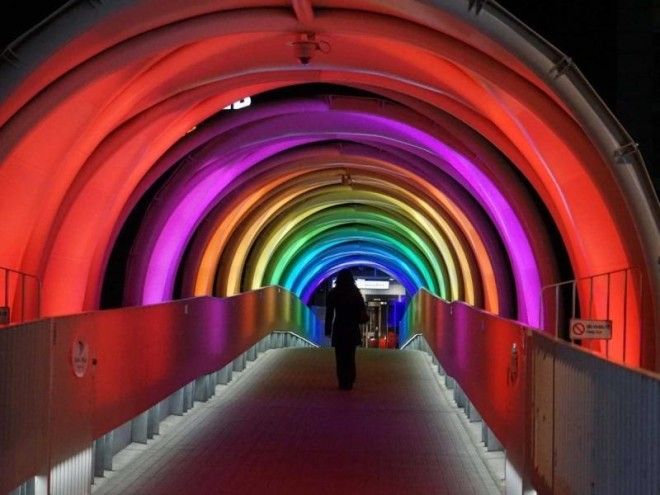 At one of Tokyo's biggest game arcades, I fought a mechanical Sumo wrestler. He won.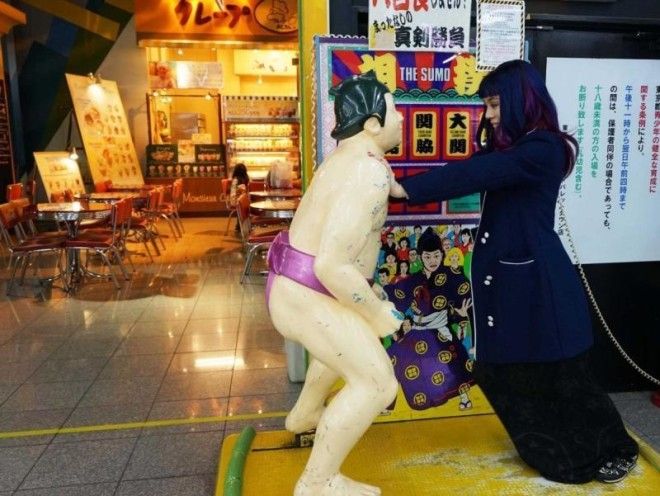 I hosted Odigo's launch party at a Kilo Shop, where you pay for vintage clothing by weighing it on a scale.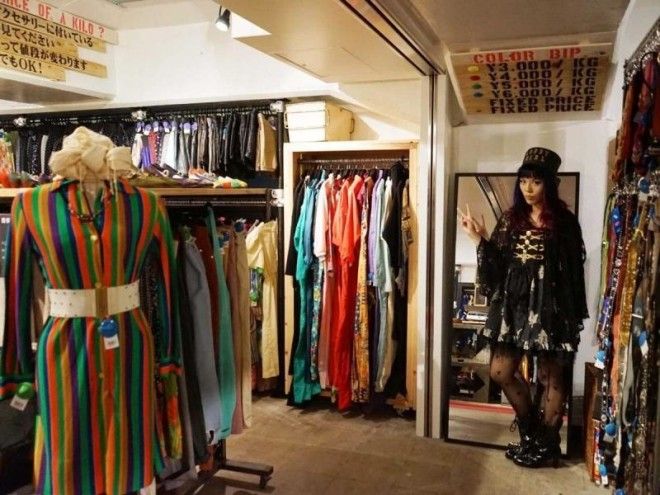 The fashion at Dog seems to come from another galaxy. Lady Gaga is a fan of this upscale punk boutique.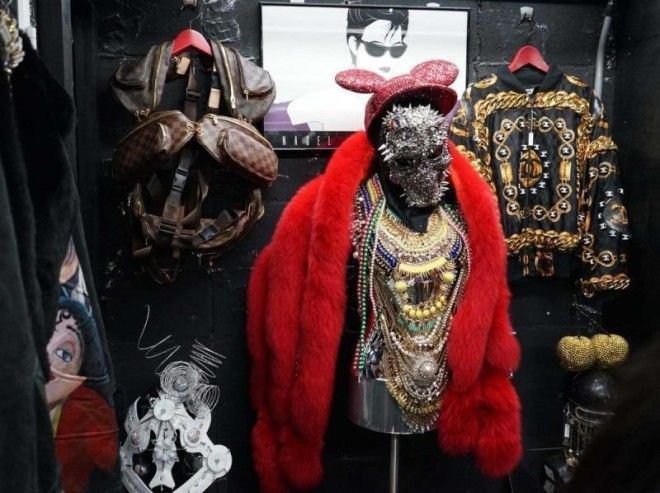 Shinjuku's Golden Gai bar district is home to Cambiare, a bar based after Dario Argento's "Suspiria." The wallpaper and stained glass window are replicas of the horror movie set.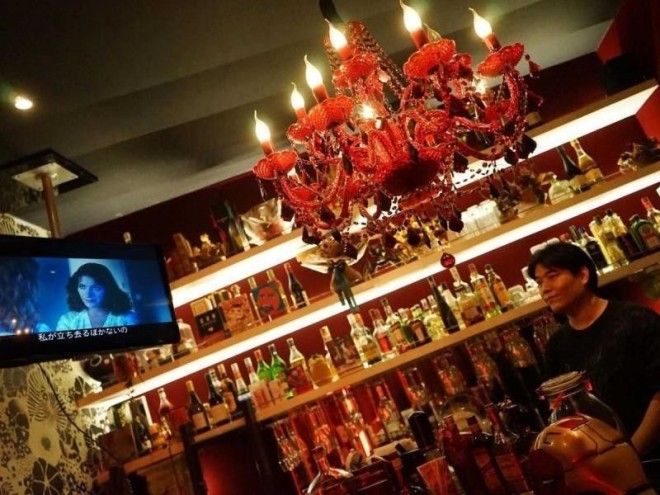 Kagaya takes performance art dining to a surreal level. The owner, Mark, ducks into a closet and then comes out screaming and jumping around in costumes.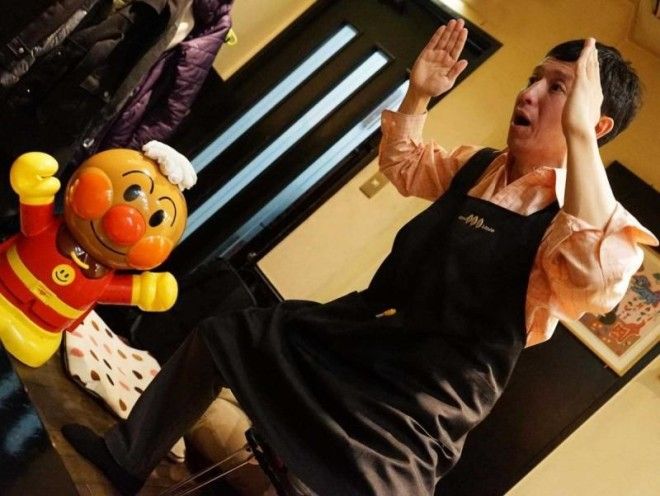 Tokyo's experimental fashion crowd gathers at Decabar Z in Kabukicho. This bartender wears the extreme "ganguro" makeup popular in the early 1990s.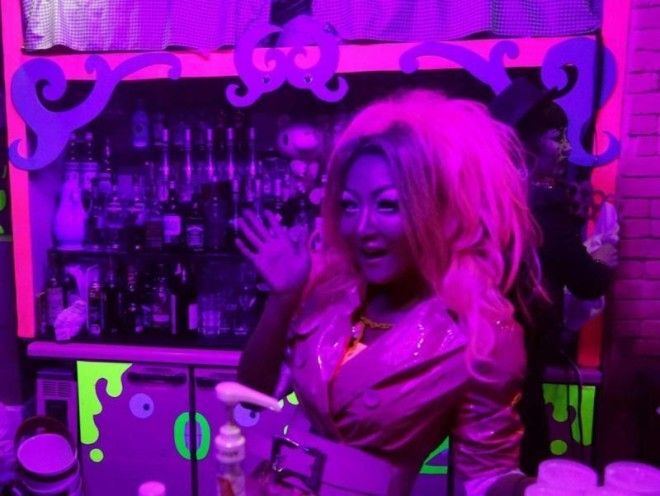 I've encountered mistresses, drag queens, pole dancers and Ghostbusters at this crazy club.