There's nothing itsy bitsy about that tattoo! A bikini-clad
Jennie Garth
stepped out in Honolulu, Hawaii, this past weekend, sporting a massive rose tattoo on her hip.
For her vacation in the tropical haven, the mother of three stepped out in a black string bikini and a floppy matching straw hat. Most astonishing of all, however, was not her lean body, but the big floral designs splayed on her left hip.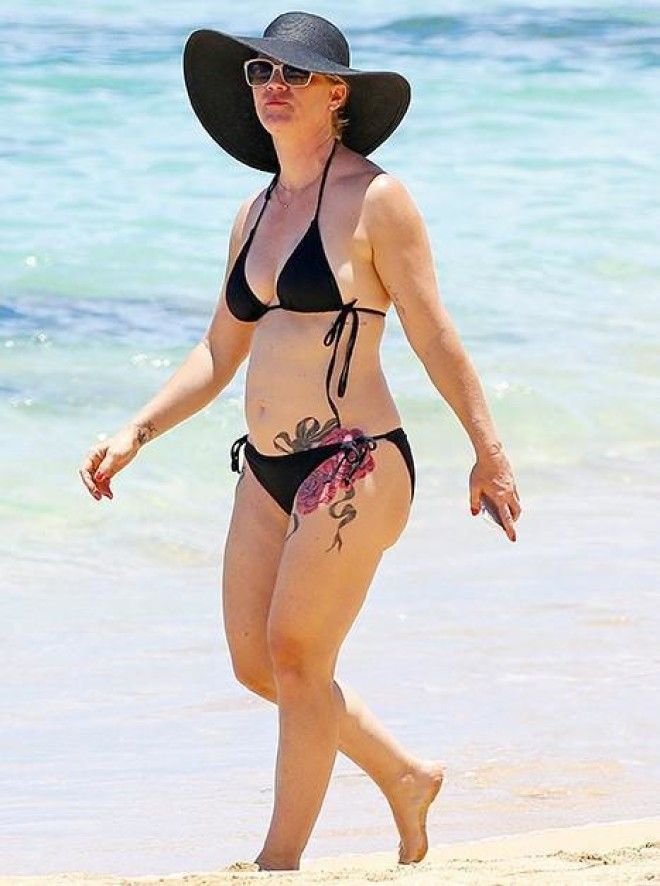 Jennie Garth with a new tattoo on June 27, 2015
The
Beverly Hills, 90210
alum, 43, had no hesitation flashing her new tattoo, which was embellished with twisty leaf-like ribbons that trailed over to the opposite side of her hip.
Garth was on vacation with her fiancé,
Dave Abrams
, and her three daughters,
Fiona, Luca
, and Lola, whom she shares with her ex-husband
Peter Faccinelli.
The star also shared several photos from the famed North Shore in Oahu on Saturday, June 27, where she celebrated a pal's wedding.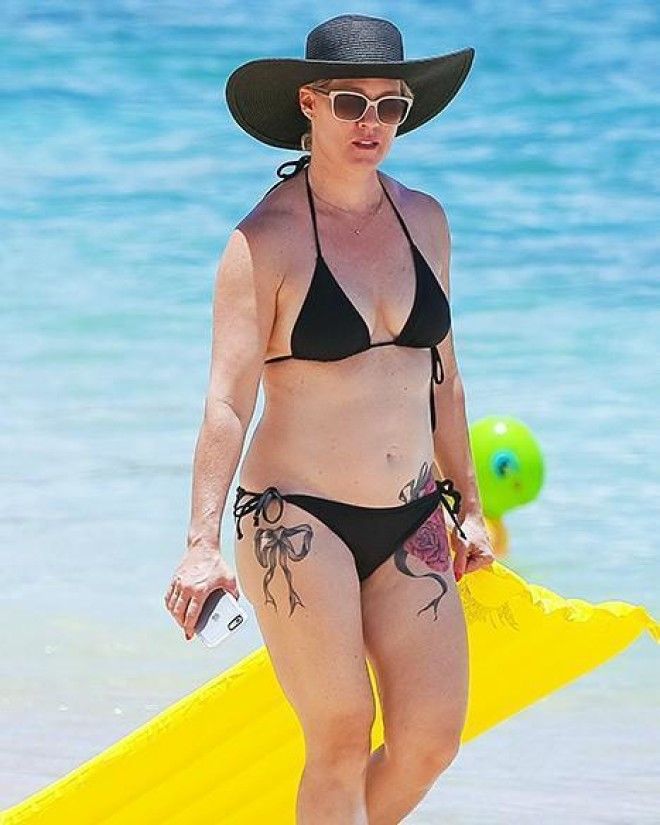 Jennie Garth had two new tattoos when photographed in Honolulu on June 27, 2015
This isn't Garth's first time inking her body. In March 2013, following her high-profile split from
Twilight
actor Faccinelli, Garth stepped out with an "I Love You" tattoo on the inside of her left arm. The actress also showed off two wrist tattoos on her right arm for her latest outing.
Garth spoke to reporters at the Crest and Oral-B launch event in NYC in August 2012, where she discussed her personal affinity for getting inked. "I'm still getting tattoos," she told reporters. "I love body art, so it's something that I love. It doesn't mean something that Lola will love or Fiona."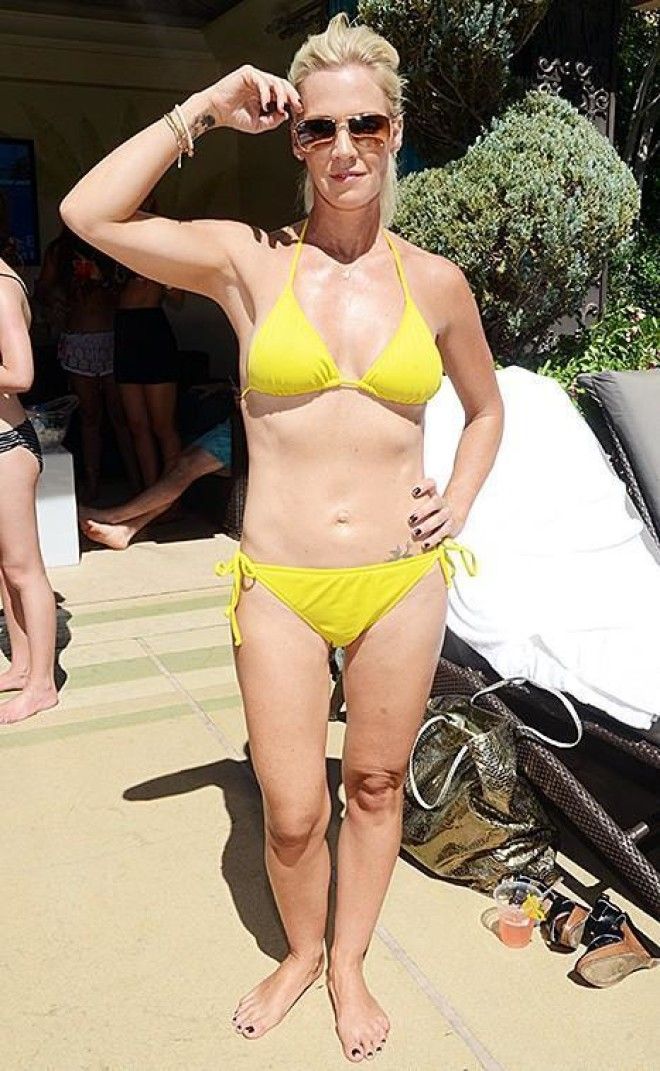 Jennie Garth had a much smaller tattoo in 2012
The actress continued: "I personally don't have a problem. My mother has a problem with it, and she thinks that it's not a good message for my children, and I disagree wholeheartedly."
One of her kids interrupted the interview, and reminded her mom of one particular story. "First tattoo that they knew of, the kids cried," Garth shared during the interview. "It freaked them out... Now, they get it, that it doesn't mean I'm a bad person. It's just a form of expression."