The Specialty Outstanding Food Innovation (sofi) Awards are a big deal in the $109 billion specialty foods industry.
Out of over 2,715 edible entries, only 32 took home trophies during the sofi Awards ceremony at the 61st Summer Fancy Food Show, North America's largest specialty food trade event held in New York City. From sweet and spicy chickpea chips to a Sicilian spin on Nutella, we had the honor of tasting some of the winners.
Callie's Charleston Biscuits Cheese and Chive Biscuits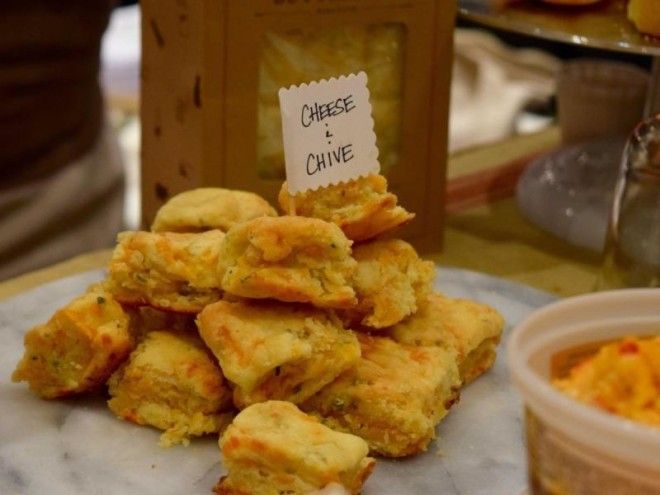 Homemade with sharp cheddar cheese and fresh chives (and a hint of cream cheese!), this buttery biscuit is the ultimate Southern comfort food. It's crispy on the outside, fluffy on the inside, and completely sinful.
Point Reyes Farmstead Cheese Company's Bay Blue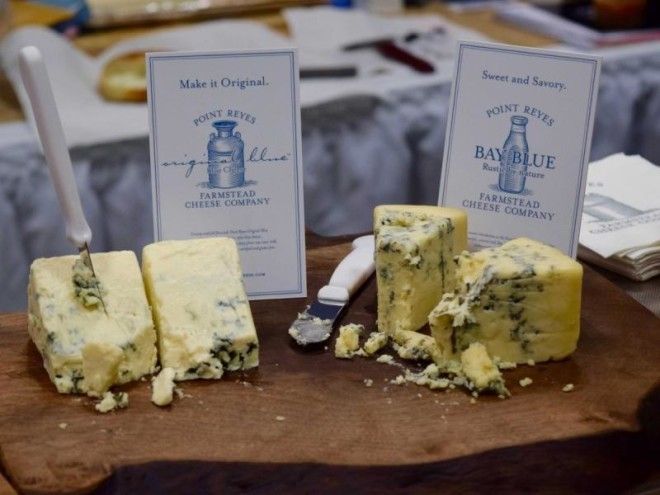 This rustic blue cheese hits the palate with layers of earthy, umami flavor that builds to a salty, caramel-like finish. Even people who don't like blue cheese will fall for this fudgy, mild cheese.
Laurie & Sons Dangerously Delicious Black Licorice Chocolate Toffee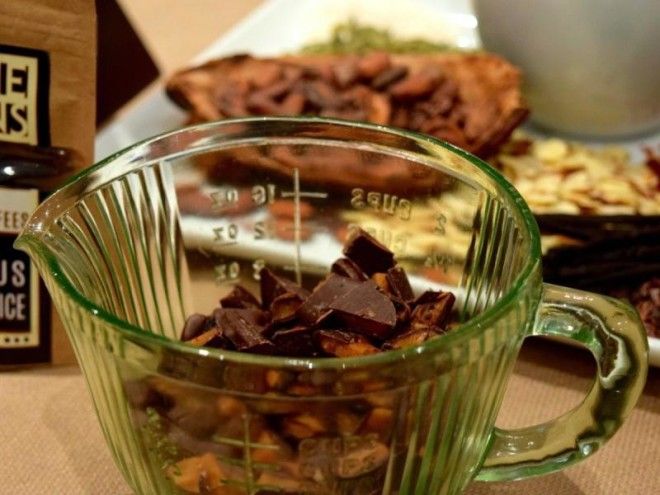 Each bite of this buttery candy delivers dark chocolate-covered toffee, black licorice, star anise, and back Hawaiian lava salt. It's a total flavor bomb. And don't worry, the licorice is very subtle.
Owl's Brew White and Vine Tea Mixer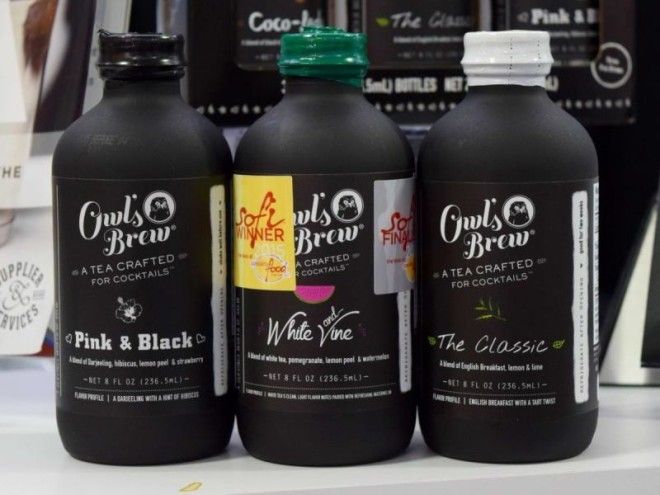 White and Vine combines white tea, pomegranate, lemon peel, and watermelon for a tasty tea mixer that complements vodka, gin, tequila, whiskey, wine, or beer. The watermelon adds a slight sweetness that's absolutely divine.
Sir Kensington's Special Sauce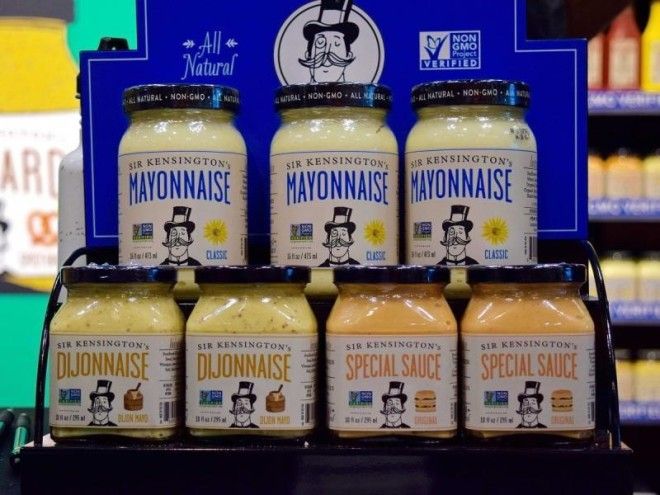 A refined take on French remoulade, Sir Kensington's Special Sauce combines paprika, a hint of mustard, and crunchy pickles for a tangy flavor. I tried it with a warm tater tot.
Big Picture Farm Goat Milk Chai Caramels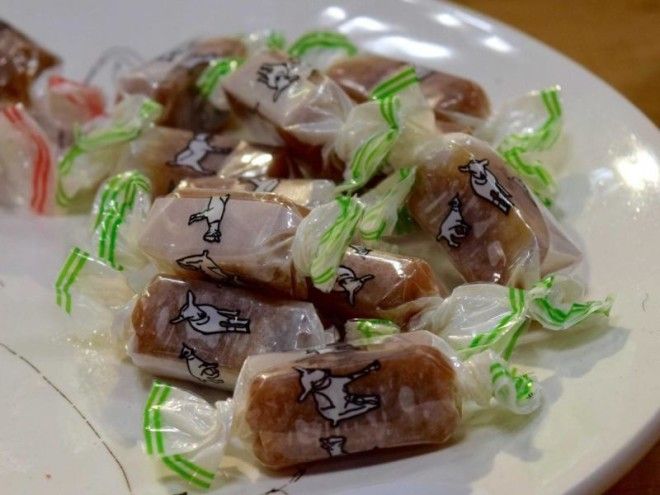 This caramel has all the qualities of warm chai tea. Underneath the chewy, silky texture is a sweet burst of cinnamon that reminded me of the holidays.
Hot Cakes Organic Molten Chocolate Cake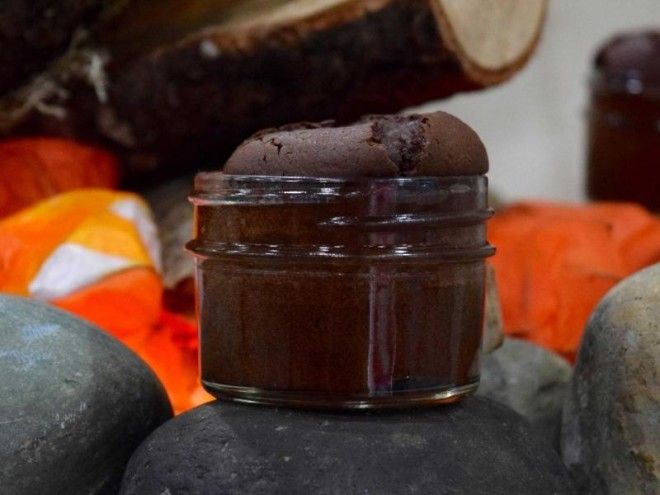 Hot Cakes' molten dark chocolate cake is rich, decadent, and baked in a petite Mason jar. Served warm, the cake melts in your mouth.
Kitchens of Africa Zanzibar Curry Simmer Sauce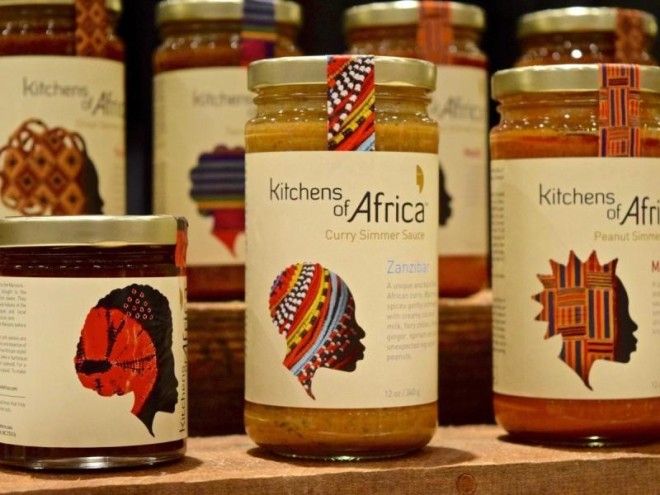 I'm not a fan of curry, but I genuinely enjoyed this peanut-coconut curry sauce. The coconut's sweetness complements the spicy undertone.
Grains of Health Laiki Black Rice Crackers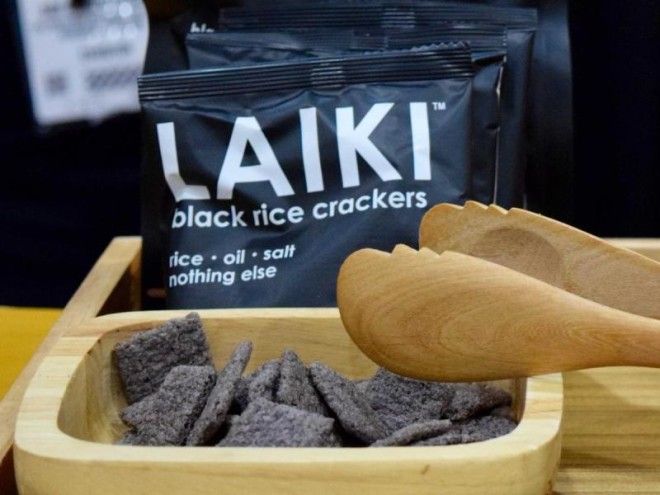 Made from 100% whole grain, these rice crackers are full of protein, iron, and antioxidants. They have the perfect crunch with a hint of salt for flavor.
Coop's Microcreamery Salted Caramel Sauce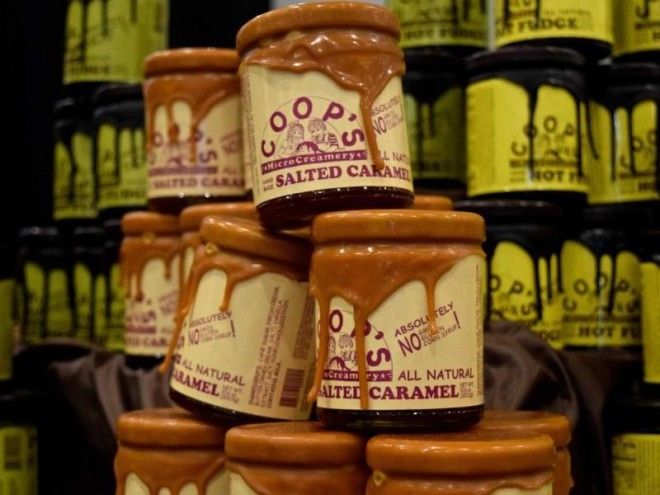 Ice cream will never be the same for me without Coop's sweet and salty caramel sauce. Made with caramelized cane sugar, there's no corn syrup in this smooth and velvety sauce.
Crown Maple Grade A Very Dark Color Strong Taste Maple Syrup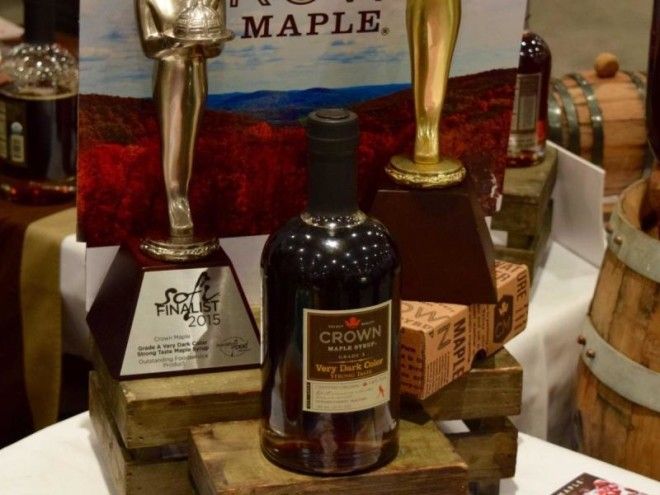 Pour it in coffee, over pancakes, or take a few sips to savor the taste — it's that delicious. Chefs like Crown Maple Syrup for its versatility, we like it for its smooth texture and sweetness.
Tea Forté Vanilla Pear Tea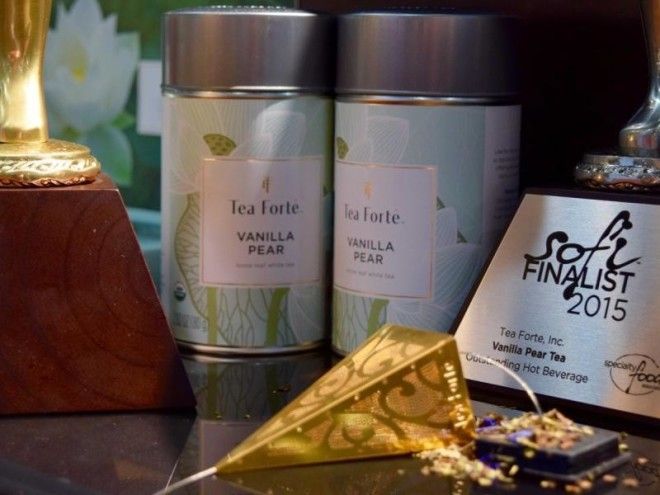 Claiming a spot in the top one percent of teas in the world, Tea Forté's vanilla pear brew is meant to be sipped like a fine wine. A natural sweetness is brought out by the two flavors, so there's no need for sugar.
Steve's Ice Cream Speculoos Cookie Butter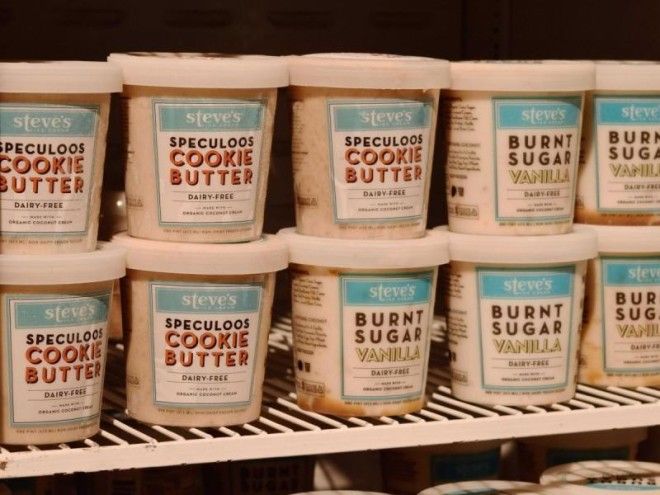 Made with Speculoos cookies, this ice cream delivers two desserts in one. Pieces of the traditional spiced cookie are mixed in with the creamy, dairy-free ice cream.
Manicaretti Italian Food Imports Sicilian Pistachio Spread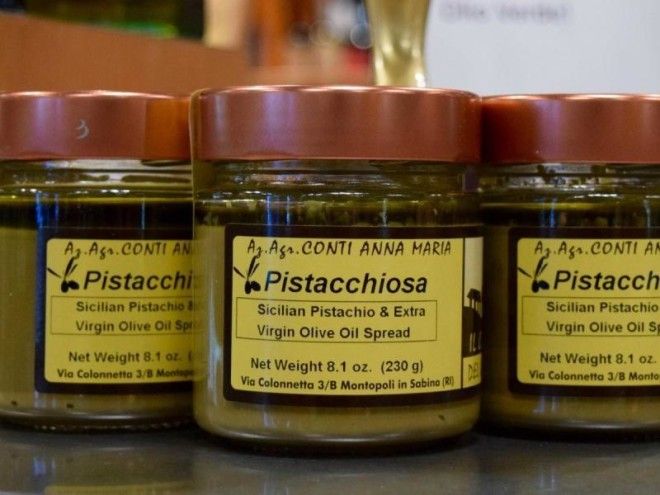 To me, this pistachio spread is like grown-up Nutella. Made with Bronte pistachios from Sicily and olive oil, it has a sweet, nutty flavor with no hydrogenated fats.
Culinary Collective Castillo de Canena's Smoked Arbequina Olive Oil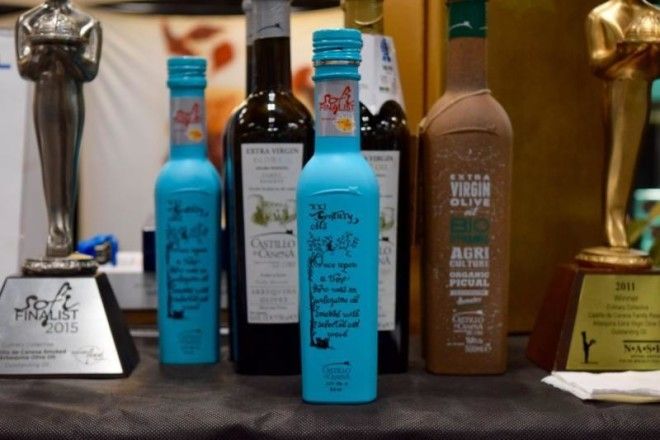 Castillo Arbequina oil is oak-, beech-, and birch-smoked for a light and delicate flavor. Notes of caramel, vanilla, and toffee balance the smoky taste.
Sauces 'n Love Pumpkin and Kale Alfredo Sauce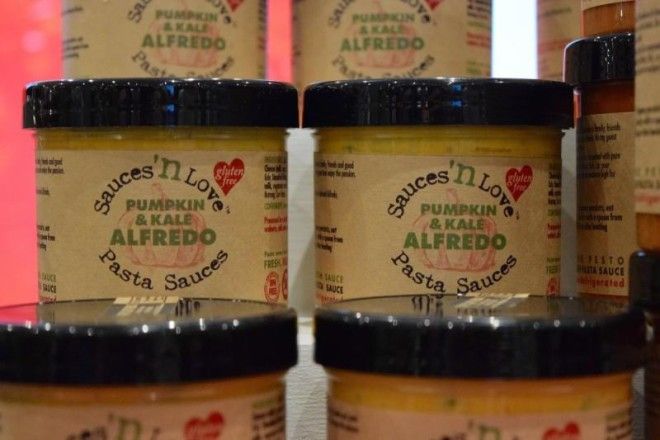 This sounds weird but it's actually delicious. The sweet pumpkin blends with the kale to form the perfect fall/winter sauce. It's as good on a toasty piece of Italian bread as it is over fettuccine.
Maya Kaimal Fine Indian Foods Sweet Chili Chickpea Chips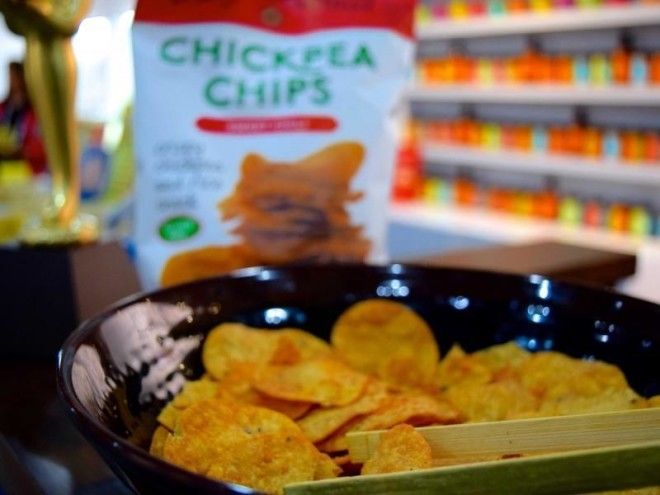 Inspired by Thai dipping sauce, these chickpea chips combine sugar, red chili, and sautéed garlic to set your mouth on fire in the best way possible. Eat them plain or dip them in cool guacamole.
Pipsnacks Kettle Pipcorn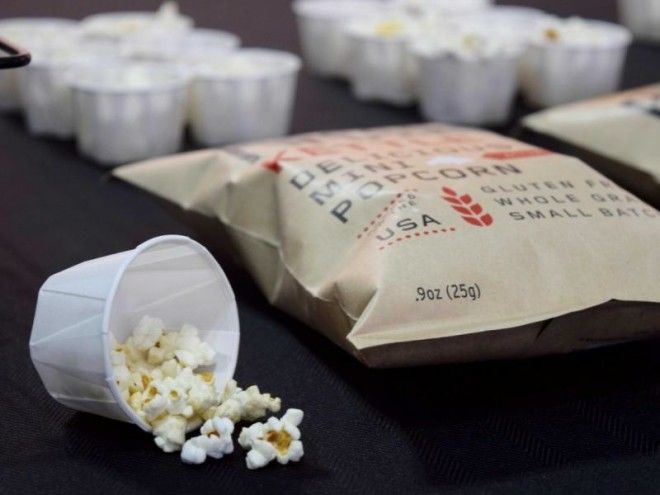 Who knew tiny kernels could deliver so much taste? Pipsnacks' Kettle Pipcorn combines cane sugar with a touch of brown sugar for a sweet and salty snack.
Tate's Bake Shop Gluten Free Ginger Zinger Cookie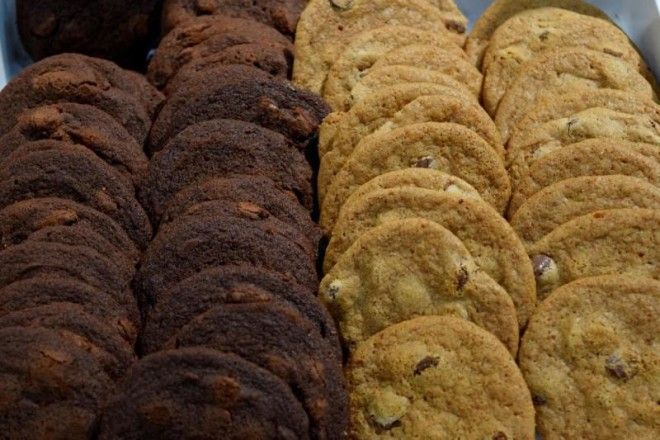 Tate's cookies are thin and crispy with a chewy center. Since the popular Ginger Zinger was out of stock, we tried the 2013 award-winning Whole Wheat Dark Chocolate cookie, which was fabulous.
Ritrovo Italian Regional Foods Organic Apple Balsamic Vinegar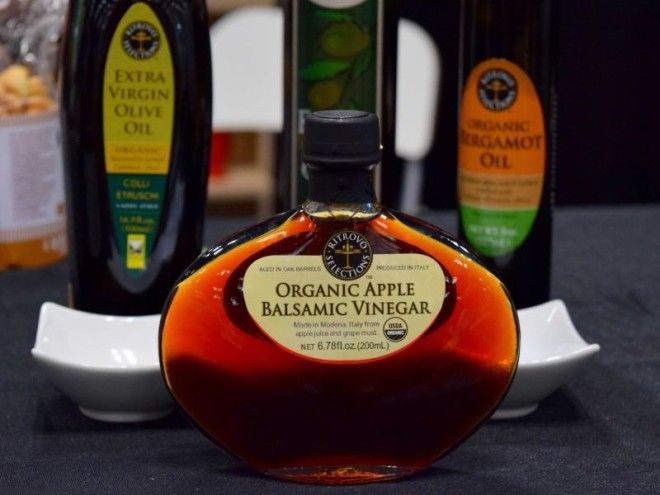 This slightly viscous balsamic vinegar combines the tangy flavor of Modena grapes with the sweetness of apples. Drizzle it on everything from salads to grilled meats.