Italia is a country that has a beautiful history, that is rich in culture and literature, has spectacular food, and friendly citizens. This is a country that stays on top of more or less everyone's bucket list. A country that produces amazing food that are loved by all (I simply Love Italian cuisines), it has a world class football team, and breath-taking cities.Italy has given birth to Leonardo da Vinci, Christopher Columbus, Marco Polo, Florence Nightingale, Dante, Raphael, Michelangelo, Nero, Giacomo Puccini, Primo Levi, Galileo, the celebrated Casanova, Georgio Armani, Gianni Versace, to Sophia Loren, and Monica Bellucci. This is just a small portion of the list. Italy has also give birth to famous architecture such as the Roman Colosseum, Pantheon, St. Peter's of Rome, Piazza of San Marco, Florence Cathedral, Leaning Tower of Pisa, to be named a few.
With a country so beautifully poised on such greatness and beauty, that it is only possible that this country can have cities look like as if taken straight from fairy tales, or vice versa – fairy tales cities taken from Italian cities. From dazzling gardens to magnificent castles, this country has it all! Without further ado, here is a list of some amazing Italian places that will boggle your eyes, and will make you fancy for more!
1. Isola di Loreto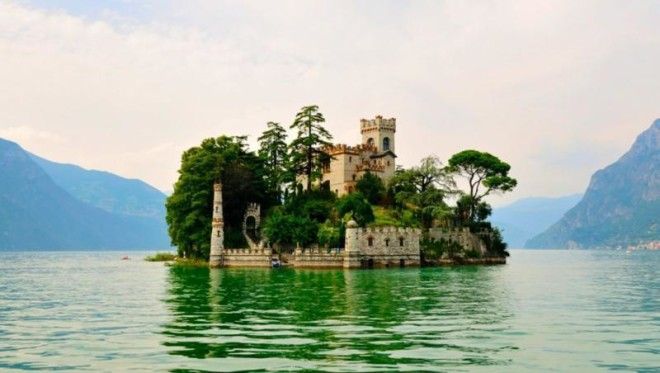 Isola di Loreto
is situated in middle of Lake Iseo, and is privately owned. In 1910, the then captain in the Royal Navy, Vincenzo Richeri built this neo-Gothic castle. He made surrounded the castle with garden full of conifers, a marina, and two beacon of towers. The walls and towers are made of stones, and the whole castle stands on a rock overlooking the lake. The castle is accessible through ferry ride.
2. Castello di Petroia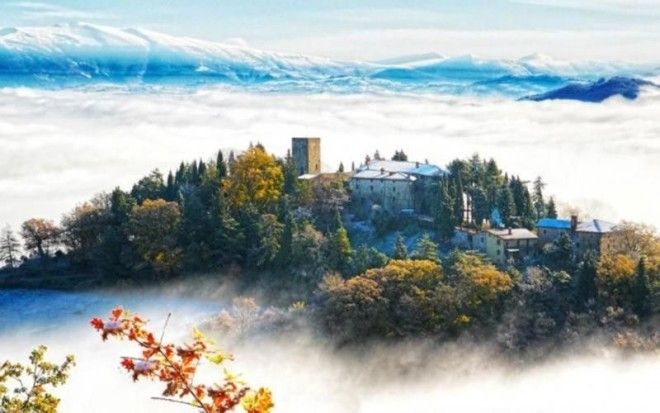 Castello di Petroia
is a former castle built in the Middle Ages near Gubbio, Umbria. This castle had undergone changes of hands, before and after Umbria became a free town, when finally in 1909, David Sagrini bought the castle and till now, the family manages this castle as a hotel.
3. Bosco Monumentale del Sasseto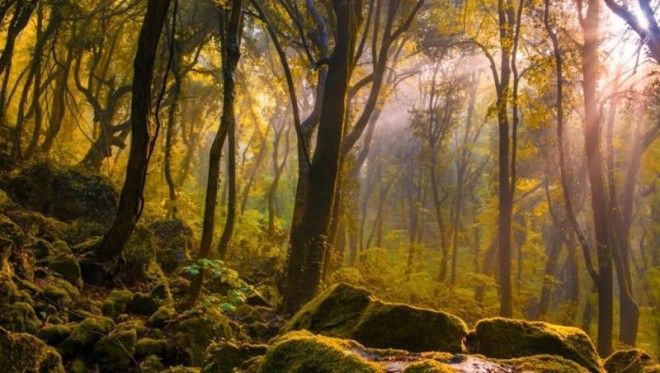 Bosco Monumentale del Sasseto
is at the foot of the castle Tower Alfina in the Lazio region. This is a forest brimming with majestic trees, and have trails between rocks and boulders of all sizes. Bosco Monumentale del Sasseto represents forest straight out of fairy tales, with the little wild flowers under your feet, the songs of birds, twisted branches, and boulders covered in moss and ferns, this is the perfect enchanting experience you will have, especially with your children.
4. Castel Savoia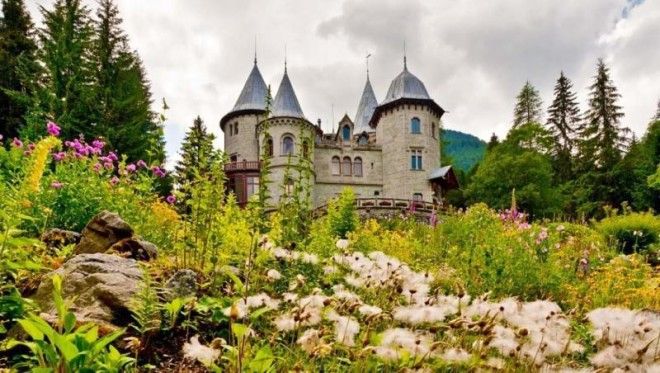 Castel Savoia
is located at the foot of Ranzola Hill in Gressony-Saint-Jean in Valle d'Aosta. This castle was Queen Margherita's residence in the nineteenth century. The building has 5 different towers, and homes a rich rock garden that has different types of botanical species as well as rare, scented herbs.
5. Campo Imperatore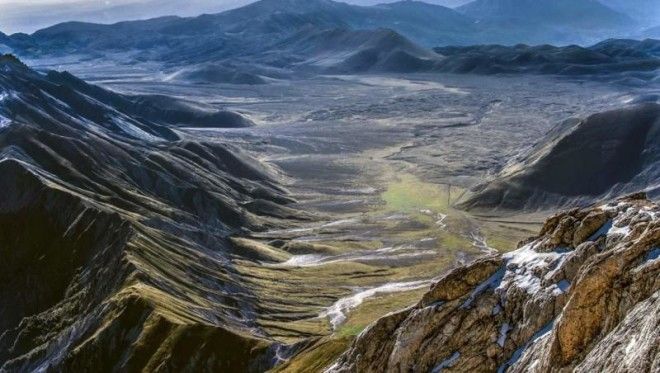 Campo Imperatore
is known as Italy's "Little Tibet". Set in Abruzzo region of Italy, this mountain grassland is formed by a high basin shaped plateau. This beautiful meadowland shows its different beauties in different weather change. It also rooms the Alpine Botanical Garden of Campo Imperatore.
6. Cascate del Varone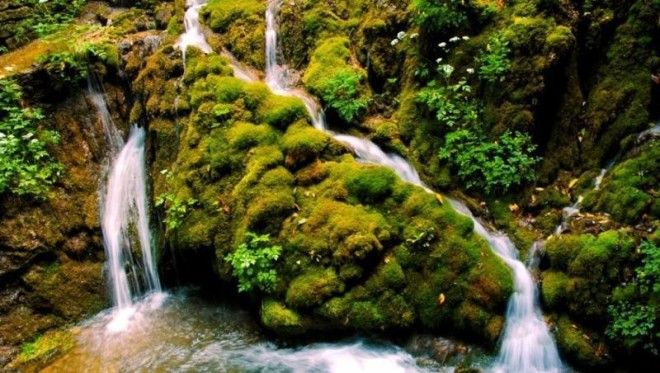 Cascate del
Varone
in English is Niagara Varone, is situated in Trentino Alto Adige, 3 km away from Riva del Garda. The waterfall coming down from the lush green mountains is surely to take one's breath away! The backdrop is nothing short of a fairy tale. Famous authors, royal persona like the Emperor Franz Joseph I of Austria, Franz Kafka, Thomas Mann, and many others had visited this place.
7. Civita di Bagnoregio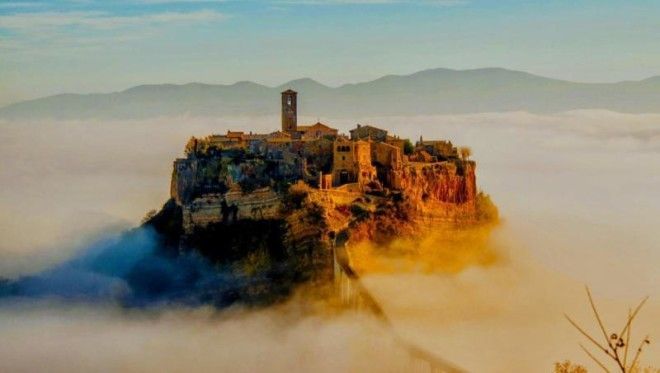 Civita di Bagnoregio
, or more famously known as Italy's "Jewel on the Hill" is a small town in the province of Viterbo, Lazio. This 2,500 years old town sits on top of a hill, and is surrounded by other hills as well. This majestic town is isolated due to the erosions over time, but are open mainly in summer for the visitors.
8. Isola Bella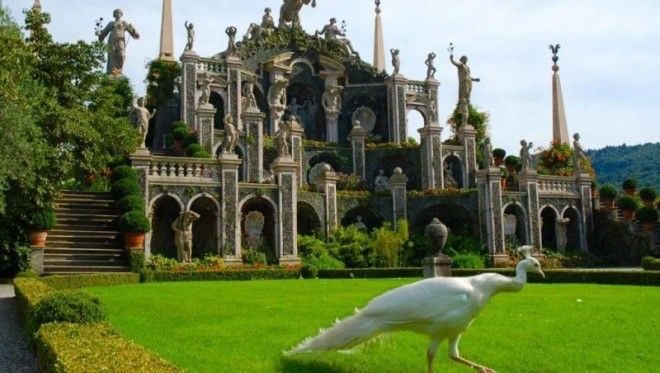 Isola Bella
, the "Beautiful Island" is situated in Lago Maggiore in north Italy. This island is fully inhabited by a Borromeo villa, and its luxuriant Italian-style garden. The garden has exotic plants of great rarity, and is made vibrant through its colorful flowers. The artworks throughout the villa are priceless. The villa, and its garden are so extraordinary that it would be worth a visit at least once in your life!
9. Giardino di Ninfa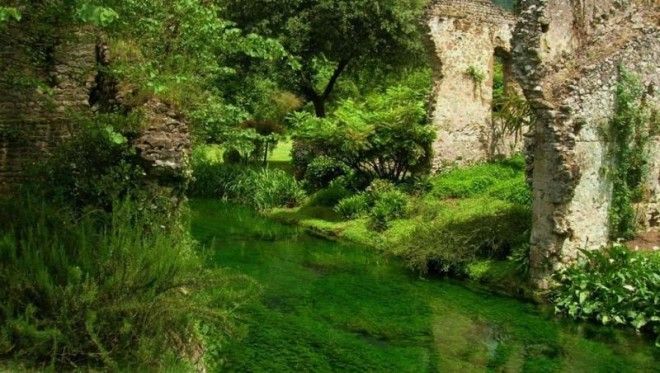 Giardino di Ninfa
is located in the province of Latina, central Italy. The garden looks as if it is taken straight from a fairy tale, the beauty is blended with the medieval architecture. Walking down the flowery land would make you feel like a royal person, and would make you think that this is taken care by the fairies.
10. Erice Castle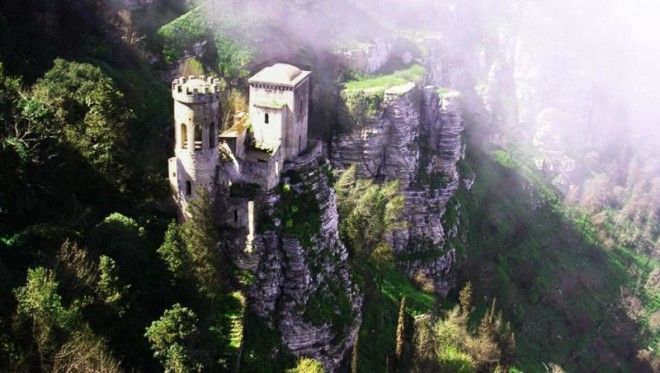 Is this where Rapunzel lived? No, in fact, this castle is also known as Castle of Venus, which the Normans dedicated to the goddess Venus.
Erice
Castle
stands majestically on Mount San Giuliano in a historic town in the province of Trapani, Sicily. This fortress was built in the twelfth century, and presents two strong towers, and walls. It is considered to be one of the most valuable fortresses of all time.
11. Ponte del Diavolo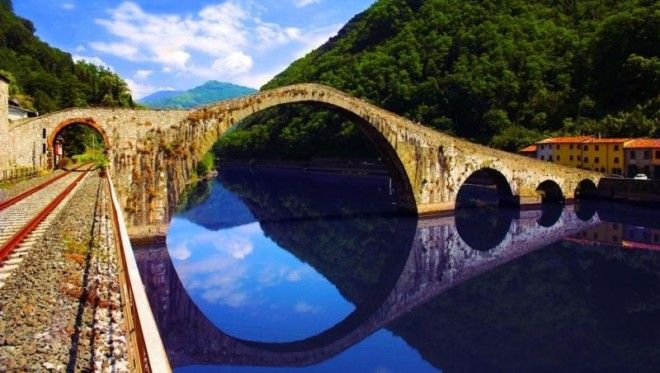 Ponte del Diavolo
, or "The Bridge of the Devil" is associated with Devil related myth, or folktale. Situated in Tuscany, this bridge was built between 1000 to 1600 AD for Countess Mathilda of Canossa. The legend and myth connected to this bridge are as mystical as the place itself.
12. Ca'Sagredo Hotel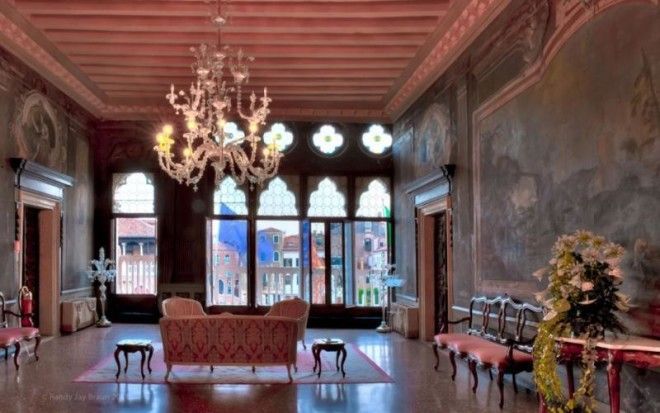 Have you ever wondered the feeling of living in a palace, and have you treated royally? Well, here is the
Ca'Sagredo Hotel
for you. Located in Venice, the city that has been considered to be "the most beautiful city built by man" by
The New York Times
, this grand hotel was built in the 15th century, and has been recognised as a Venetian masterpiece.
13. Lago di Como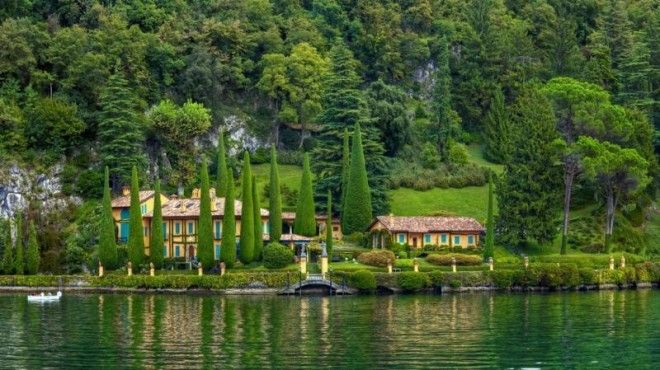 Lago di Como
, Lake Como, is the third largest lake in Italy, and is based in Lombardy. The scenic surrounding of the lake consists of palaces, villas, and sets many artistic and cultural examples. The glamor of this lake is guaranteed to make you feel like living in fairy tales!
14. Cascate delle Marmore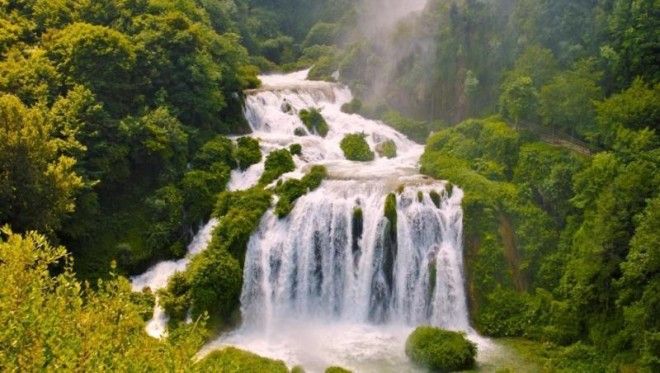 Cascate delle Marmore
in Terni, Umbria, is nature's finest painting. The lush green meadows, thick forest, the brimming streams, hidden gorges, and the soaring waterfalls are enough to create fairy tales out of them. Many poets, and artists had taken inspiration for their work out of this. You have to visit in order to believe this!
15. Grotte di Castellana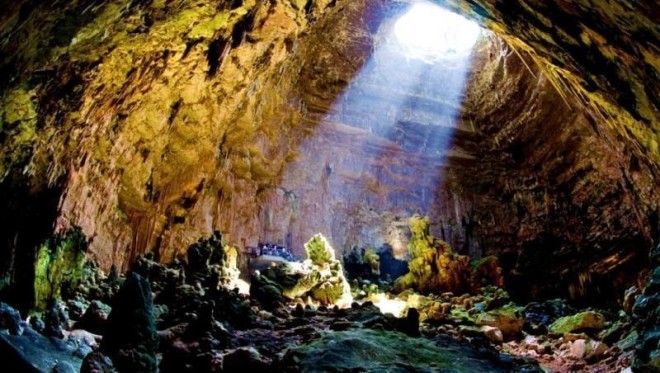 Grotte di Castellana
is based in Puglia, and is contemplated as one of the beautiful caves in the world. It is believed that this cave started to form about 90 millions years ago! The cave has its own charm. Magical, enchanting, and alluring, this cave will surely take to far away to the fairy lands.
From castles to waterfalls to forests to gardens to caves, Italy is full of amazing places that look like taken from fairy tales. Next time you plan a vacation, do not hesitate to travel south of Europe, and experience nature's rare paintings! Addio e buon divertimento!