Jada Pinkett Smith got candid during a chat with the hosts of t
he Today show
on Wednesday, July 1, and admitted that though the temptation is there, she would never cheat on husband Will Smith."After you've been with somebody for 20 years, you think there's any room for [jealousy]?" she said of Will's feelings toward her. "He knows he got me on lockdown."
But it's not as though the
Magic Mike XXL
star hasn't been tempted, she admitted.
"[When that happens], the good Jada says, 'Boo boo, you're married, okay, so we need to shut it down.' But the bad Jada goes, 'Wow, procreate! Procreate! Procreate!'" she said with a laugh, adding that she still considers her husband "pretty beefcake-isn."
Pinkett Smith, 43, has spoken frequently about her marriage to Smith, 46. Just last month, the
Gotham
actress told SiriusXM radio host Howard Stern that maintaining their oft-discussed union hasn't always been easy.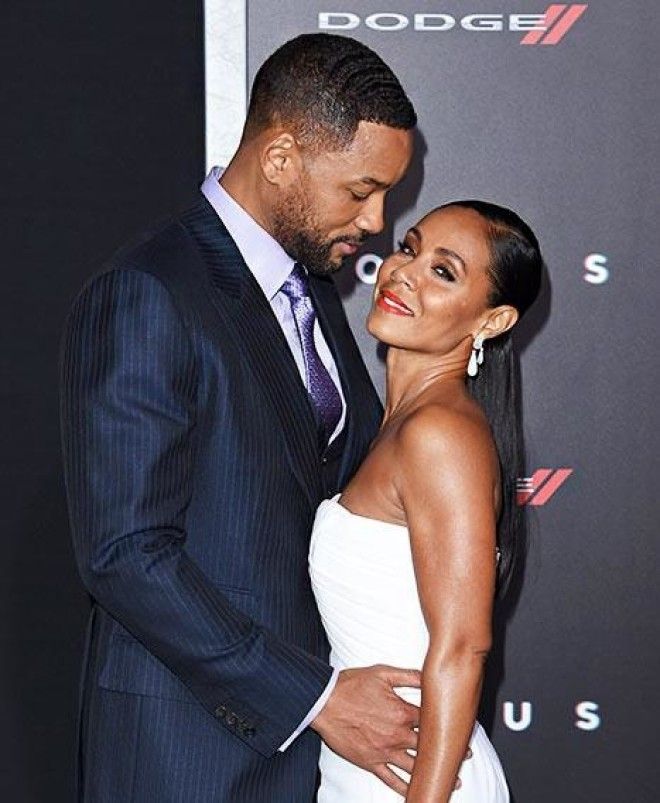 "We have traveled and you've gotta be strong. It takes work — you know that!" she said to Stern, likening their relationship to a journey. "Here's the deal, Howard. You've gotta trust who you're with. And at the end of the day, right, I'm not here to be anybody's watcher. I'm not his watcher. He's a grown man."
Pinkett Smith and Smith share two children together — Jaden, 16, and Willow, 14.
Rumors about the state of their marriage have been swirling for years, and Pinkett Smith didn't shy away from hinting at those speculations during her interview with Stern.
"Here's what's real: I'm not the kind of woman that believes a man is not going to be attracted to another woman," she said. "Just because a man is attracted to another woman does not mean that he does not love you. And it doesn't mean that he's going to act on it."