Pinterest is a magical place, where DIY reupholstering projects always turn out flawlessly and advanced-level baking looks perfectly easy. It's also a place where women have been known to trawl endlessly in search of ideas for their perfect wedding. From the ring to the dress to the flowers, Pinterest provides a seemingly infinite trove of possibilities for any bride-to-be.
Even if the to-be part is way off in the future. Even if the Pinterest user in question isn't engaged ... or in a relationship. And with the addition of private boards that only its owner can access, anything goes and there's no risk of being shamed.
Meet the Pinterest Bride: a woman planning her wedding pre-engagement, even pre-relationship, and feeling somewhat ashamed of it, though they don't really know why. Business Insider talked to three Pinterest Brides — all separately asked to be referred to by first name only — about their secret Pinterest wedding habits.
The Washington Post reports 38 million boards are dedicated to wedding planning, and out of all of the secret boards on Pinterest, 30% of those are for "dream" weddings. Amanda30-year-old Amanda says she has one secret board, and it's centered around diamonds. "It's called 'Rings & Things,'" she tells Business Insider. Amanda has a boyfriend but tells us she's not "officially engaged" yet. She also doesn't want anyone to see what her wedding ideas are.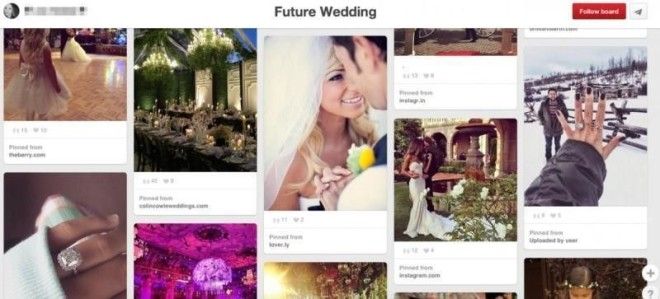 "Weddings are really personal since there are so many ways to do things and the particular ways you can highlight your personality and relationship," she told Business Insider. "I'd only want my closest friends to be able to see what my ideas/hopes/styles are before I decide what to actually do and put forth on the day I get married."
Amanda says she and her boyfriend have discussed their future wedding plans at length, and that Pinterest has been able to help keep her thoughts and ideas privately organized. "There's so much planning involved in a wedding and I think you need to discuss all of this stuff with your potential partner in advance," she explains. "I know people who have gotten engaged and then fought for 9 months about which city their wedding should take place, because they never talked about it before."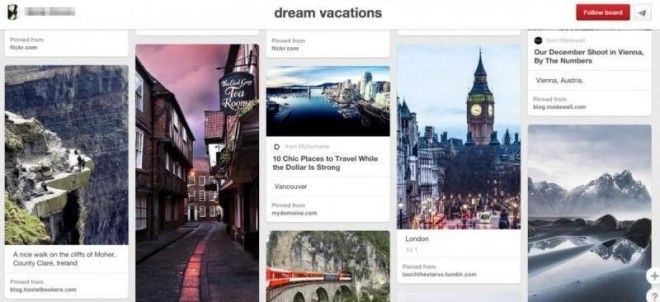 Chelsea
And it's not just weddings — Pinterest users (mostly women) are planning the decor for their dream homes, or the sights they'll see on their dream vacations.
"Sometimes it's just enough to pin it," 27-year-old Chelsea said. "And especially if it's public, it says to people 'I have good taste.' It's not like the majority of people who follow you on Pinterest are ever going to actually see what your future apartment or your house end up looking like."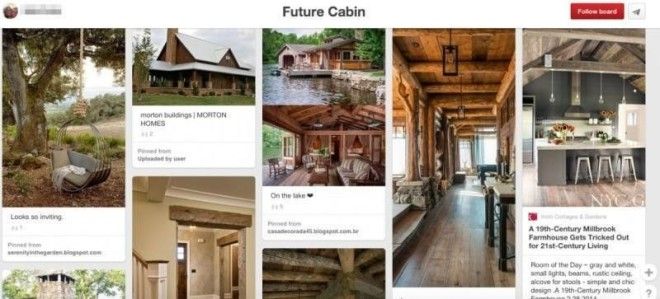 The reality check can be hard for some brides who have invested time and effort into dreaming up the perfect Pinterest wedding only to find out the dream reception is way beyond budget when the time comes to actually start planning.
Pepper Schwartz, a sociology professor at the University of Washington tells The Washington Post's Julia Carpenter that "... 99 percent of them cannot afford — even 99.5 of them can not afford what they're looking at. But they think about it."
Wedding planner Sara Fields tells The Post's Carpenter that she tells her brides to "stop pinning at a certain point in the wedding planning process." Chelsea, who was married in early 2015, says she loved using Pinterest to wedding plan ... until she actually got engaged.
"Planning and paying for a wedding, budgeting everything, making sure stuff is done and checked off the list, making sure everyone's happy, it's like a job," Chelsea said. "Planning my 'dream' wedding was no longer something that de-stressed me."
Kaitlynn
Kaitlynn, 27, has not one, but
two
secret wedding boards.
"'
Wed' is the private Pinterest board that encompasses more of the decorating details
?
of [my] wedding whereas 'goin' to the chapel' is the one that mostly houses different dress options," Kaitlynn said. "My thought was it's much harder to exactly copy a wedding dress than decorations," she says, then echoes Amanda's sentiments by adding that in her "quest to always have an air of originality I wanted to keep a lot of my painstakingly curated ideas and visions under wraps from 'All of The Other Twenty-Somethings.'"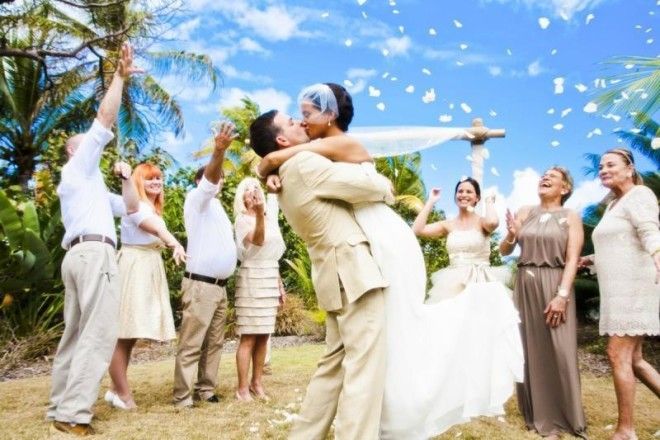 But mum's not just the word when it comes to weddings.
Kaitlynn's other secret boards are about losing weight and applying to grad school. "They're things I'm sensitive about," she explains. "I don't want people to know I'm applying to grad school because I don't want to explain myself if I don't end up getting in or end up going."
All three women agree that there are probably way more people with secret wedding boards out there who wouldn't dare cop to it. But when asked how friends and family would react if their private Pinterest activity was ever uncovered, they all had a similar answer.
"I think they'd wonder why I thought it was such a big deal that I needed to keep it private," Kaitlynn concluded.
Amanda agreed. "I actually think it's strange when brides say they haven't thought about their wedding at all until they get engaged."