On Monday, July 6, Ben Affleck tweeted for the first time since announcing his split from his wife of 10 years, Jennifer Garner.
".@JohnKerry Thx for appointing Tom Perriello as Special Envoy, Africa Great Lakes & #DRC. @EasternCongo partners look fwd to working w/ him," the humanitarian, 42, wrote.
Affleck founded the Eastern Congo Initiative in 2010, and has spoken out numerous times about the importance of foreign aid in Africa.
In fact, the tweet is particularly bittersweet as Garner, 43, and the couple's eldest daughter Violet, 9, attended Affleck's speech at the U.S. Senate Appropriations Subcommittee to support him back in March in a widely publicized family moment.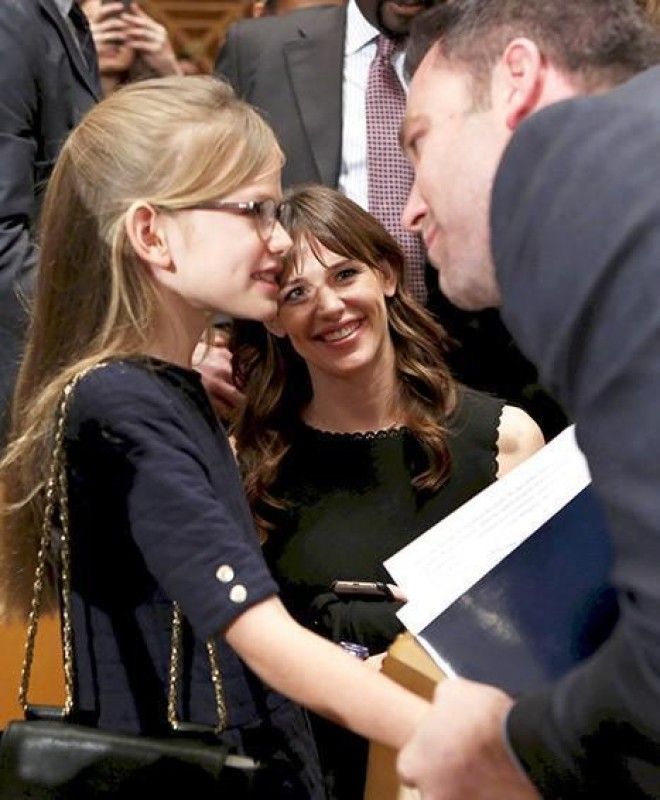 Jennifer Garner, Ben Affleck, and Violet after a hearing on "Diplomacy, Development, and National Security" on Capitol Hill in Washington March 26.
Prior to officially announcing their decision to divorce on June 30, the family of five flew to the Bahamas to avoid the aftermath of their statement. Us Weekly later confirmed that Affleck returned to Los Angeles solo on July 3, and Garner flew to Atlanta with their three children on July 5 to begin work on her upcoming film,
Miracles From Heaven
.
"Ben is distraught over the divorce and is having a very hard time," an insider tells Us Weekly. "He doesn't have a lot of close friends to lean on right now, and Jennifer has always been the one he goes to."