The guys of The Fooo Conspiracy - Olly Molander, Omar Rudberg, Oscar Enestad, and Felix Sandman - are singing and flipping their way to the top.The Swedish pop band has been rapidly gaining popularity since their first big break with another pop act two years ago.
"We opened for Justin Bieber two years ago and we remember joking about opening for One Direction next," Enestad tells Us Weekly. "So when we heard that One Direction's team reached out, we kind of freaked out! We had so much fun performing at the Ullevi Stadium [in Sweden] in front of that many people. We ran into Harry Styles just before going on stage and he was really kind and wished us all the best. After the show, we got to meet the guys and they were super nice and humble. We really look up to them and everything they've achieved."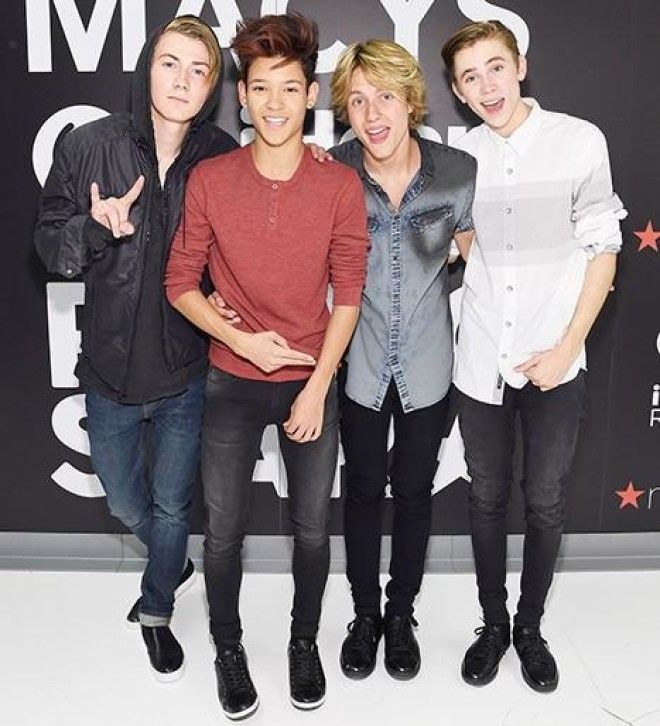 Since opening for One Direction, The Fooo Conspiracy has been feverishly working on new music, including their current single "Run With Us" (available now on iTunes). They recently signed with powerhouse music manager Johnny Wright, who has managed the careers of New Kids on the Block, Backstreet Boys, and Justin Timberlake, among many others.
But they're also taking a cue from 1D's immense success. "We realized how down to earth and humble they are," Molander said. "Which is really impressive considering all they've accomplished and the crazy lives they live. Also, hard work pays off. That's something you could really tell by watching the 1D boys."
It'll be a lesson to take to heart as the guys kick off their U.S. POPNATION tour starting July 12 in Scottsdale, Ariz.
"We've worked extremely hard to get where we are, and we're not stopping any time soon!" Sandman explained. "We're very excited to tour the U.S. this summer, meet our American Fooo Family, and share our music and passion with everyone there."