Eighteen months after Billionaire.com compiled its first Top 10 Most Exclusive Streets list, many of the streets featured there have not registered a single housing transaction, such is the dearth of supply on these Bollinger boulevards.
"A top property on one of the world's most expensive streets may come to market only once in a generation," says Yolande Barnes, head of residential research at Savills. "The owners of these homes are unlikely
to need the money and tend to hang on to such prized real estate."
So in the interest of accuracy (and to make things a bit more interesting), this year's Top Ten Most Exclusive Streets is getting an overhaul. Where no sales have registered in the last 18 months, the street has made way for a new name. Prices are calculated on a basis of average price per square meter of property on that street.
10. Ardmore Park, Singapore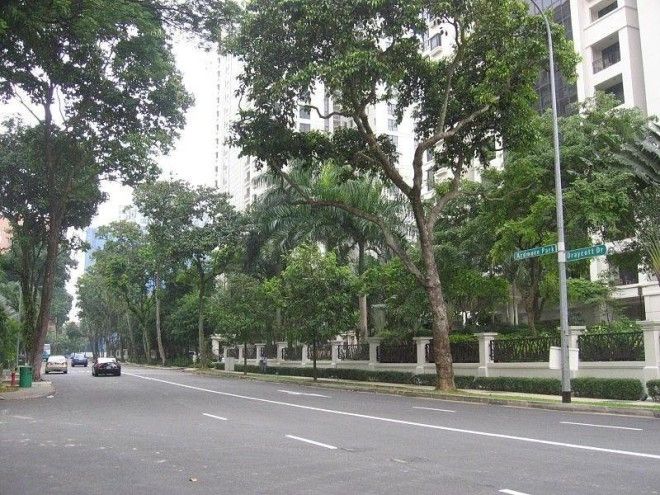 Average price: US$24,000 per square meter
In April, one of the founders of Alibaba Group reportedly bought a S$51 million penthouse on Ardmore Park, an exclusive enclave close to Orchard Road. The duplex apartment in the Le Nouvel development, set a price record for Singapore, at S$40,000 per square foot.
According to Alan Cheong, senior director of research at Savills Singapore: "Ardmore Park is Singapore's new Paterson Road." The street is a quiet cul-de-sac located near the prime shopping belt of the city, nestled within lush greenery. "Most other condominiums on this road are priced lower but it remains the most sought-after road," says Cheong.
9. Molochnyy Pereulok, Moscow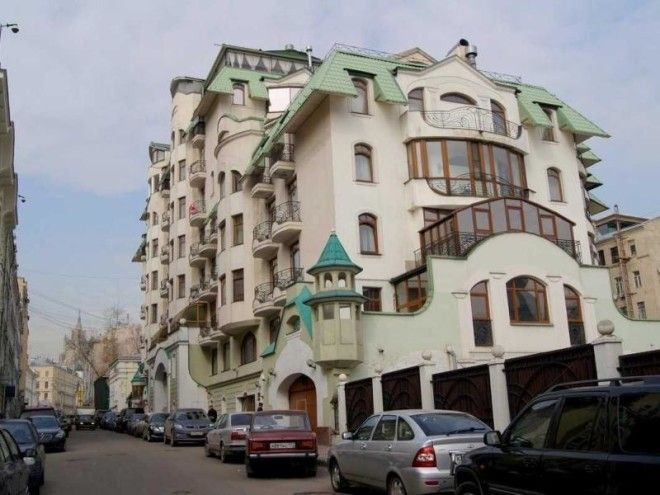 Average price: US$30,500 per square meter
Ostozhenka in Moscow is both the name of an area as well as a street. Within this prestigious district is Molochnyy Pereulok (Lane), this year's ninth most expensive street. "Within Ostozhenka area the price difference depends on whether the buildings are new. In Molochnyy Lane the majority of houses are new-build — post-2000 — and are really very expensive," says Alexander Shatalov of IntermarkSavills. Recently a 238 square meter apartment at number two Molochnyy Lane sold for US$9.5 million. "This area is truly known as Moscow's 'Golden Mile'", adds Shatalov. "Ostozhenka is situated in the capital's historical and cultural centre, close to the main showplace of the city — the Kremlin and the Red Square. Housing in this district is extremely popular."
8. Avenue des Palmiers, Les Parcs de Saint-Tropez, France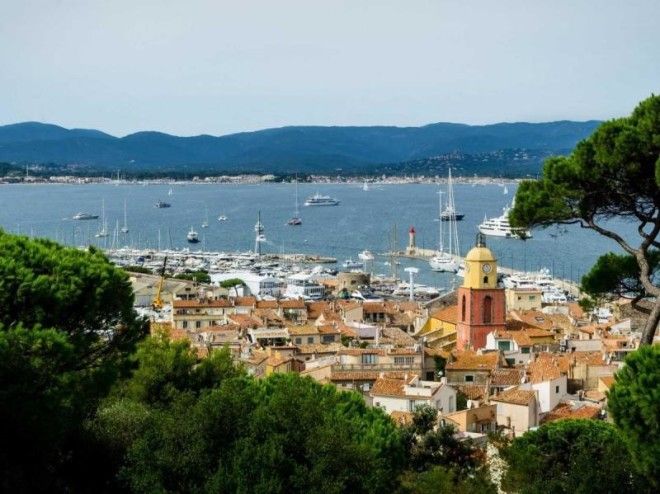 Average price: US$39,000 per square meter
An address in Saint-Tropez has cachet. An address in Les Parcs de Saint-Tropez, the most prestigious private domain in the iconic French town, is a whole other level. Les Parcs is a gated estate located on a peninsula in the Bay of Saint-Tropez, and available property is almost impossible to come by. The best road is Avenue des Palmiers, says Savills head of Saint-Tropez Antony Bruni. Sales for homes overlooking the sea on this street can hit €70,000 per square meter.
"The market has been very strong in Saint-Tropez with some of the highest transaction prices ever registered," said Bruni. Six months ago he sold a property on Avenue des Palmiers for €42 million. It has 800 square metres of living space between two buildings, across grounds of 10,000 square metres. "It has panoramic sea views and top specification. It was one of the best locations in the private domain," says Bruni.
7. Quai d'Orléans, Paris, France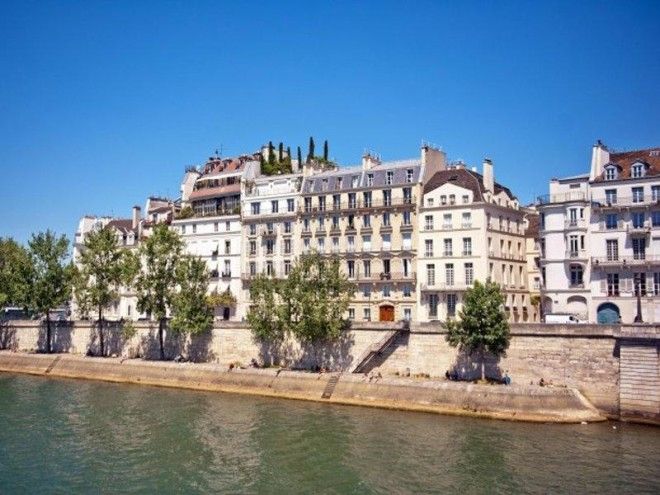 Average price: US$41,000 per square meter
Quai d'Orléans was once the home of Brigitte Bardot and Roger Vadim, and today it is the most expensive street in Paris. "A Quai d'Orléans address always commands an exceptional price, as this road has one of the most beautiful views in Paris," says Hugues De La Morandière at Savills. Quai d'Orléans is located on south side of the Île Saint-Louis, a small island in the river Seine within the 4th arrondissement. The buildings on this classic street have historic stone facades and views directly onto the cathedral of Notre Dame. There are only around 20 buildings on this street, dating from the 17th to the 19th century. In March 2015, a three-bedroom apartment on the fifth floor with beautiful views, sold for at €36,000 per square meter, says de la Morandière. He adds: "While a street name is important in Paris, what really drives residential values is the views, and this street has both."
6. Wolseley Road, Point Piper, Australia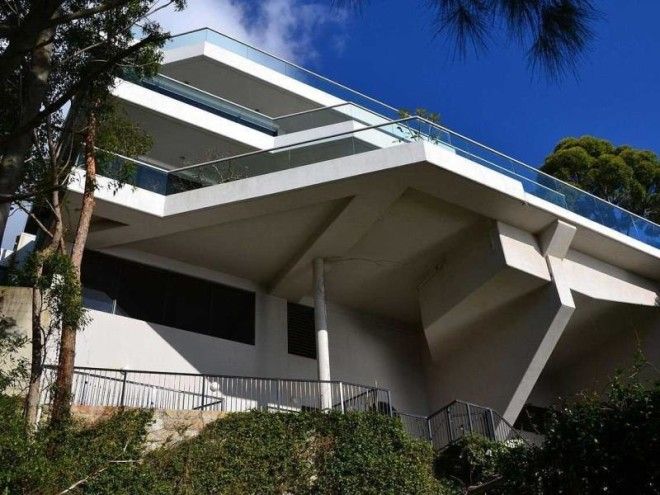 Average price: US$44,000 per square meter
After a couple of quiet years with almost no sales, the confidence has returned to Australia's most exclusive kilometre. Wolseley Road is the undisputed champion of Sydney's Point Piper peninsula, where mansions can sell for as much as US$44,000 a square meter. Several of Sydney's largest sales last year were on Wolseley Road, including number 130, which reportedly sold for A$30 million and number 113, which reportedly sold for A$38 million.
Villa del Mare at 63-67 Wolseley Road, the former home of recruitment tycoon Julia Ross, was sold last October for A$37 million, while number 112, the home of accused murderer Ron Medich and his estranged wife Odetta, also sold for A$37 million according to reports. Shayne Harris, head of residential at Savills Australia, says: "Year after year, Wolseley Road retains its status as the most expensive street in Australia."
5. Chemin du Sémaphore, Cap Ferrat, France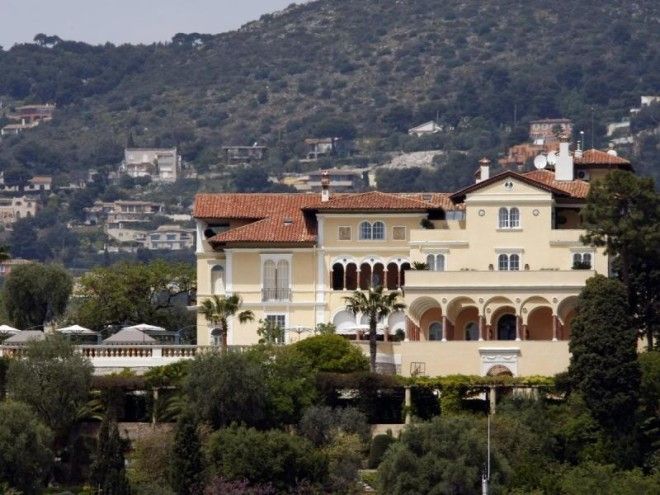 Average price: US$67,000 per square meter
The exclusive peninsula of Saint-Jean-Cap-Ferrat, was once the playground of Belgian royalty. Now this area is known for its magnificent and enormous villas owned by billionaires and tycoons, including the co-founder of Microsoft Paul Allen and late Russian oligarch Boris Berezovsky. Chemin du Sémaphore, the road that runs down the middle of the pricey peninsula, is the world's fifth most expensive street. Last August, a 650 square meter house here sold for €37 million. "We are seeing more Middle Eastern, northern European and UK buyers coming back to the market," says Jean-Claude Caputo of Savills.
4. Avenue Princesse Grace, Monaco
?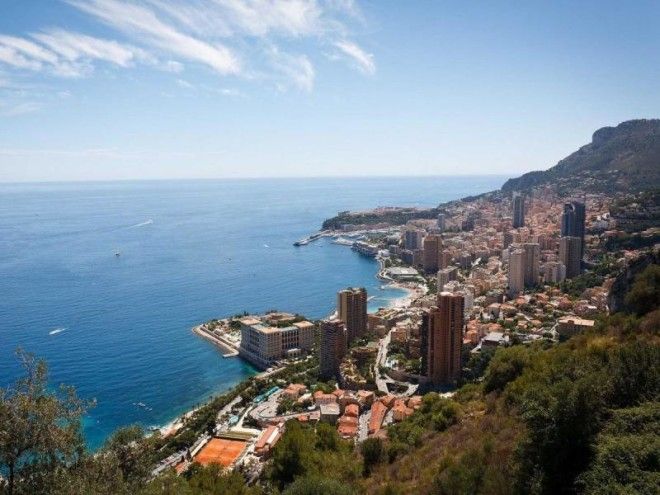 Average price: US$100,000 per square meter
2014 was a record year for the Monaco residential market, and palm-tree lined Avenue Princesse Grace, which winds around the harbour-front of Monte Carlo, was no exception. A three-bedroom, 200 square meter apartment in La Reserve, at number five Avenue Princesse Grace, sold last year for €16 million. A car parking space and terrace was included. "Monaco residential sales exceeded their 2007 peak for the first time in 2014, with a combined value of €2.4 billion," says Jean-Claude Caputo, managing director of Savills French Riviera. Caputo added that, in total, 555 re-sale properties in Monaco were sold last year, putting the number of sales 21 percent above their 2007 levels. The very upper tiers of the market have been the most liquid, pushing re-sale volumes in Euro terms to new highs, he says.
3. Knightsbridge, London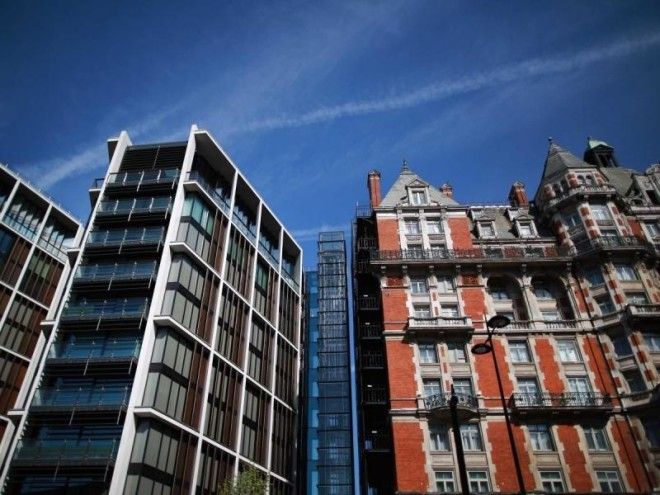 Average price: US$103,000 per square meter
Somewhat confusingly, Knightsbridge is not only the name of a London A Road, but also the name of a tube station, as well as the city's most prestigious neighborhood. It's the road we're talking about in this case, and it is this year's third most expensive street. This is heavily weighted by the One Hyde Park development at 100 Knightsbridge. Here, a 1,500 square meter penthouse sold for £140 million in April 2014. "This is the highest recorded sale in London in 18 months," says Noel De Keyzer at Savills. He adds that several other apartments have sold in the development for £60 million and above. Also on the street are a number of embassies, a Rolex store and the Bulgari Hotel. Knightsbridge knocked Kensington Palace Gardens off London's top spot as there have been no sales on the latter in years. "In the last five years, there has only been one house on Kensington Palace Gardens come to the market, in 2011, for £94 million," adds de Keyzer.
2. Upper Fifth Avenue, New York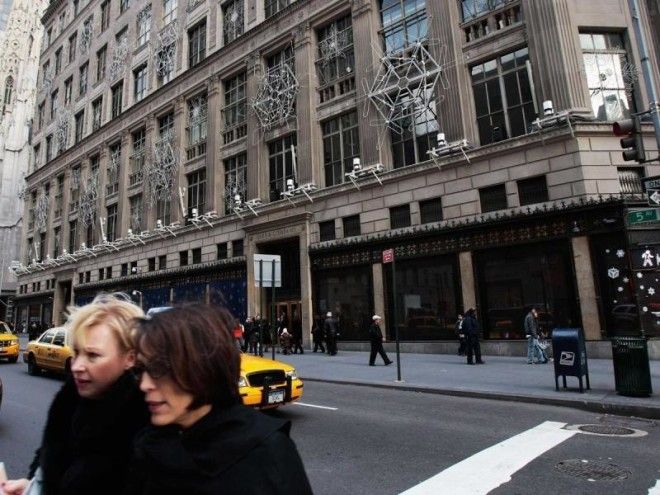 Average price: US$108,000 per square meter
In the late 19th century, Upper Fifth Avenue was the street associated with New York's aristocratic families and social elite. Today its reputation as Manhattan's 'Millionaire's Row' is still going strong. The iconic avenue has some of the most important and luxurious buildings in the Big Apple, with unparalleled views over Central Park, according to Kirk Henckels, director of private brokerage at Stribling & Associates.
"There is no better — or more expensive — address than Fifth Avenue," he says. Henckels pointed to three resale transactions of more than US$70 million on Fifth Avenue Cooperatives in the last nine months: number 960, number 834 and at the Sherry-Netherland hotel cooperative, at number 781. As well as prime residential property, Fifth Avenue is also Manhattan's luxury retail corridor, home to big names such as Tiffany & Co, Versace, Armani and Gucci, as well as luxury department stores such as Saks and Bergdorf Goodman.
1. Peak Road, The Peak, Hong Kong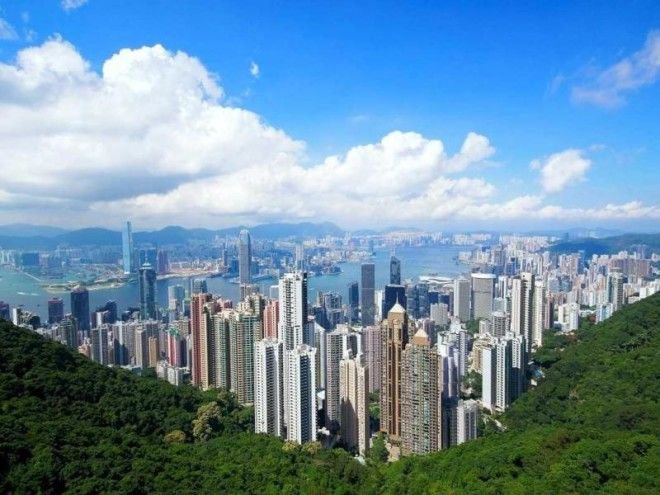 Average price: US$114,000 per square meter
Peak Road, located at the very top of Victoria Peak in Hong Kong, is the world's most expensive street. The lush green road claims top spot after the sale of 75 Peak Road in February for HK$5.1 billion, the largest deal in the history of Hong Kong's residential market. The property has 11,000 square metres of living space — a big deal in Hong Kong, which is a city known for its shoebox-like interiors. Pollock's Path on The Peak previously held the title of the world's most expensive street, but there have been no recent sales there. Simon Smith, head of research at Savills Hong Kong, says: "Peak Road has long been the most prestigious and exclusive location on the Peak, but with its lack of large-scale developments and thin transaction volumes the street has kept a relatively lower profile than its counterparts, Severn Road, Pollock's Path and Barker Road, until this year."