Travel + Leisure
just released its annual World's Best Awards, which surveys thousands of readers to come up with a comprehensive listof the year's best hotels, islands, airlines, and destinations. This year, for the second time in a row, travelers voted Kyoto, Japan, to be the best city in the world.
Kyoto — Japan's imperial capital for over 1,000 years — is full of incredible temples, parks, and markets that make it a favorite with travelers. These photos show why Kyoto was named the world's best city — twice.
Kyoto is home to incredible temples, like the Byodo-in Buddhist temple, a UNESCO World Heritage Site.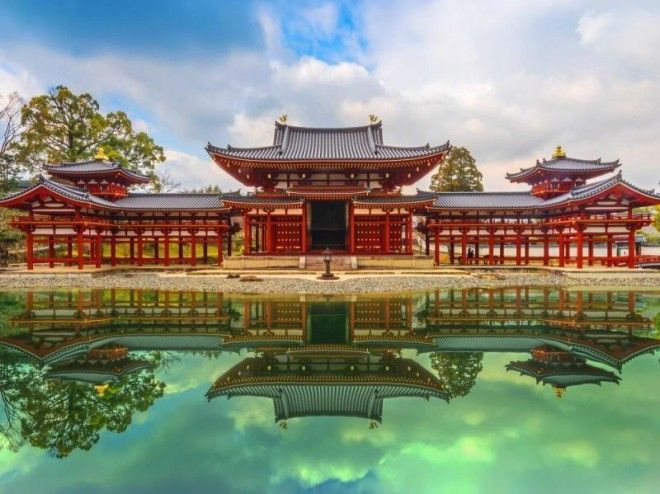 One of the most breathtaking temples is the 14th-century Kinkaku-ji (Golden Pavilion), which has a shiny gold facade that reflects beautifully in the pond it sits on.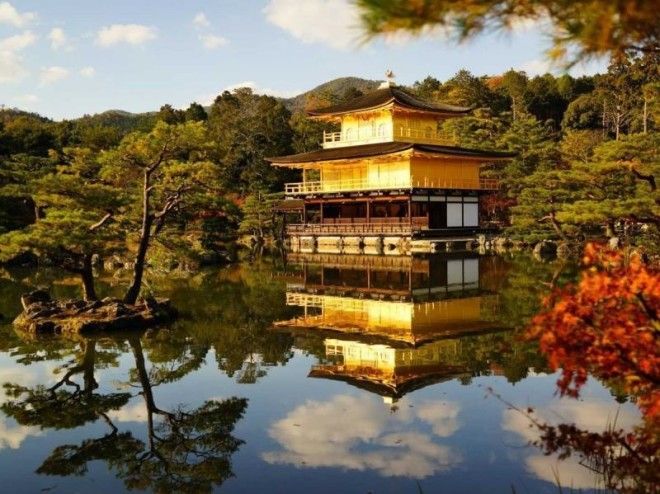 Travelers love the thousands of scarlet colored torii (shrine gates) that lead 2.5 miles up a mountain to the main Inari shrine: Fushimi Inari Taisha. As Inari is considered the patron of business, each gate was donated by a Japanese business.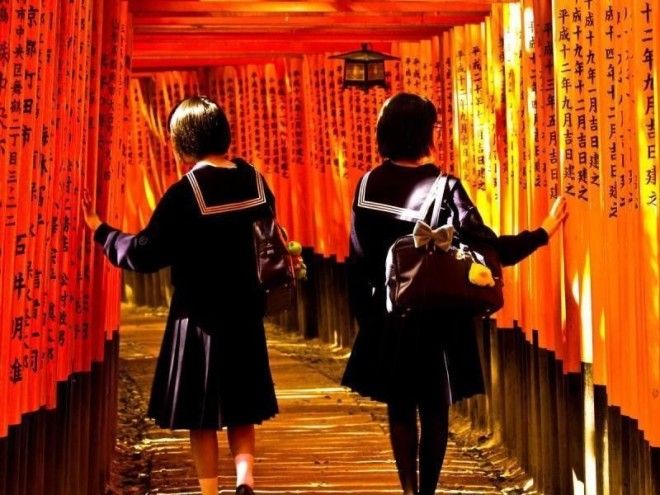 Nishiki Market, also known as Kyoto's Kitchen, is a 400-year-old market that spans five blocks of over 100 shops and restaurants. It's a treasure trove of rare delicacies and unusual foods.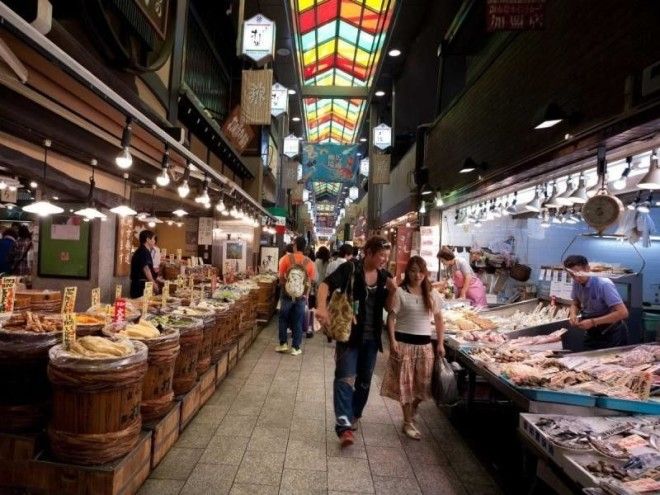 You'll find rarities like these quail egg-stuffed-octopi. Lots of shops offer samples, so go hungry.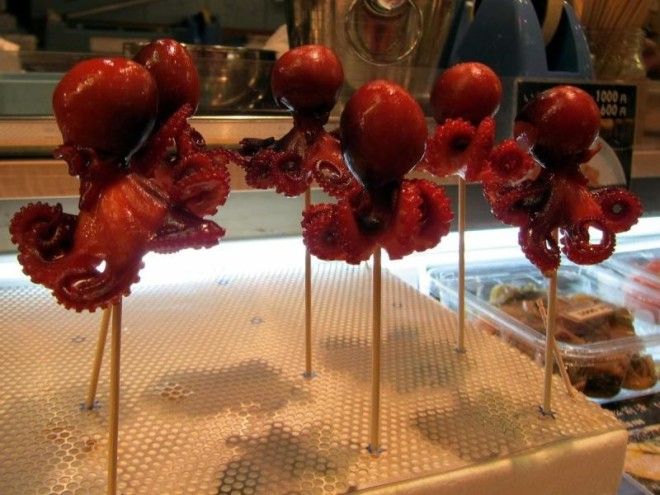 Japan is world famous for its cherry blossoms, and Kyoto is full of the incredible trees.
The springtime Hanami festivals in Maruyama Park are especially breathtaking.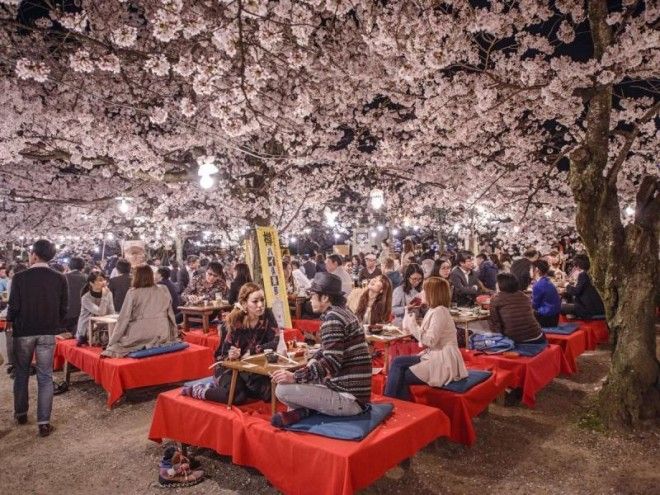 Fall is no less striking here though.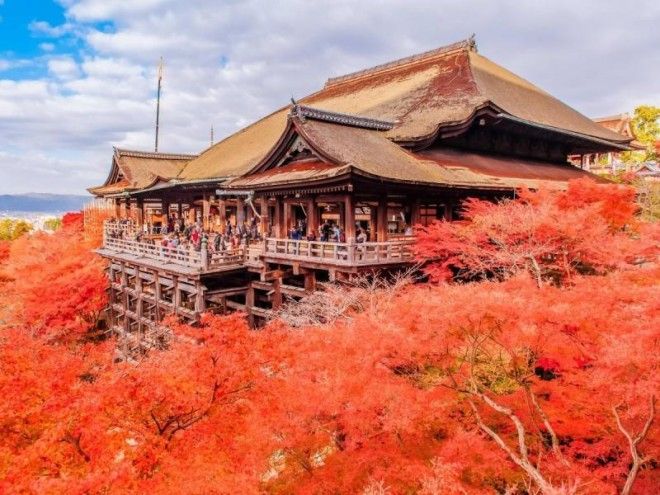 For a closer look at the fall foliage, take a boat down the Oi river to the Arashiyama area.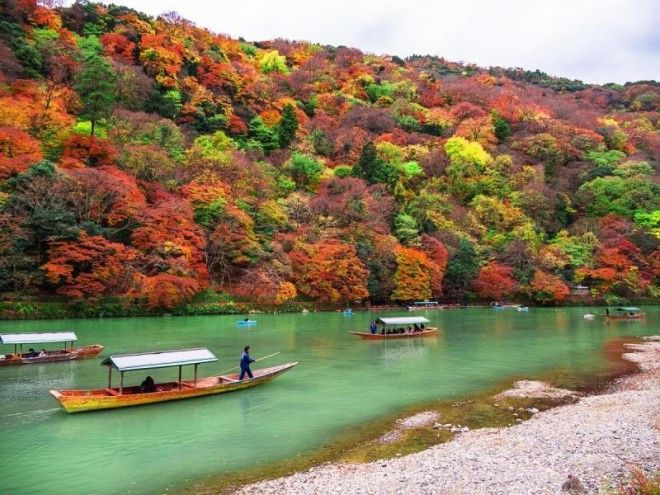 The city has epic views of nearby Mt. Fuji. One of the best places to take in the view is from the Chureito Pagoda.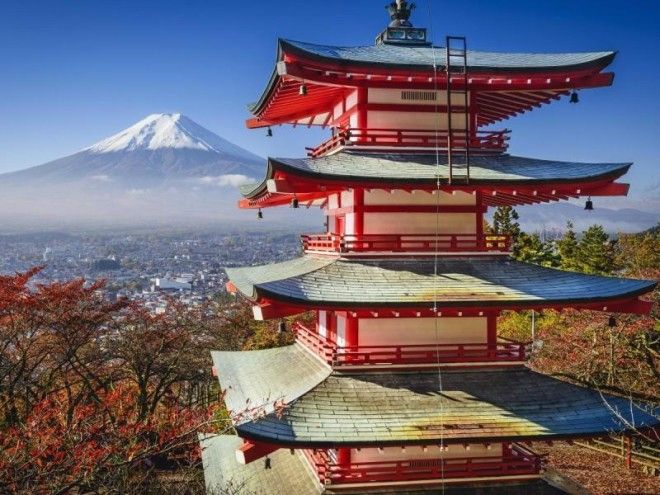 You can also catch amazing views of Mt. Fuji while riding the Shinkansen (aka the bullet train), which goes up to 200 mph, into town.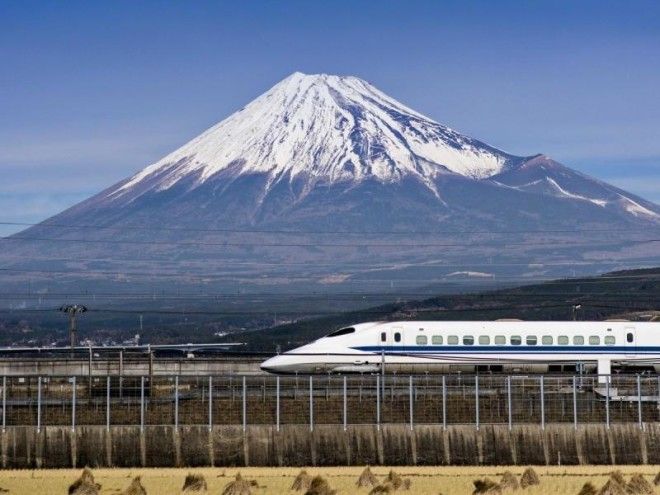 Kyoto is home to incredible natural sites, like the otherworldy Arashiyama Bamboo Grove, which is as famous for its beautifully dense stalks as it is for its creaky, rustling noises. (It was even included on the Ministry of Environment's "100 Soundscapes of Japan.")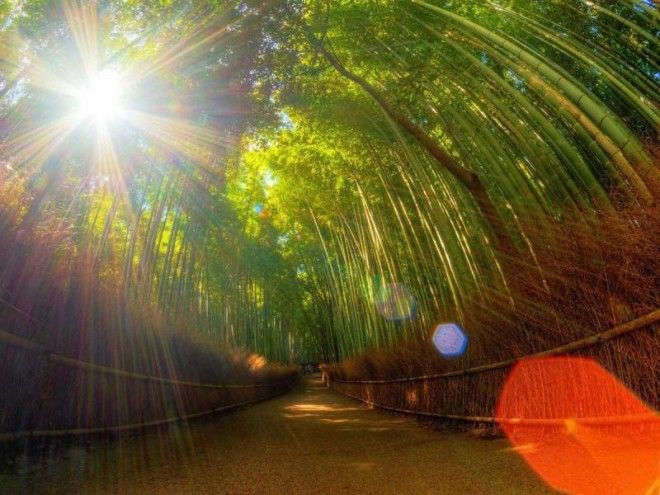 And colonies of monkeys live here, some of which hang out at the Iwatayama Monkey Park.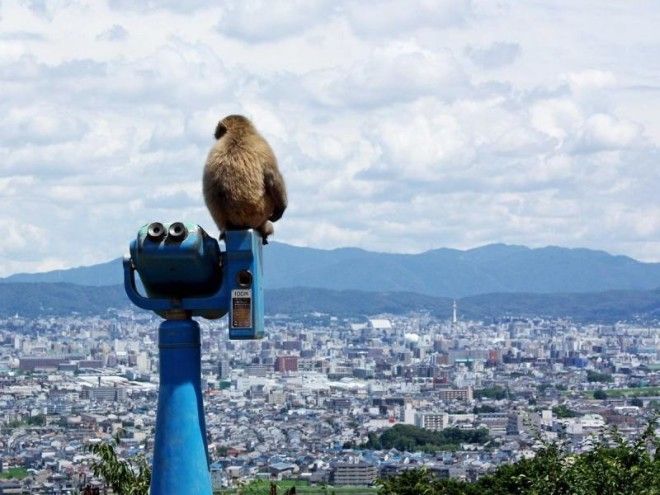 What makes Kyoto special is that it's a big city with a small town feel.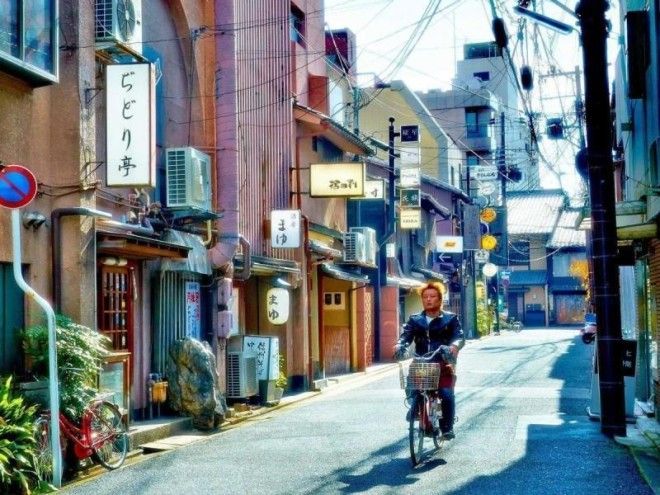 It also straddles the tension between old and new.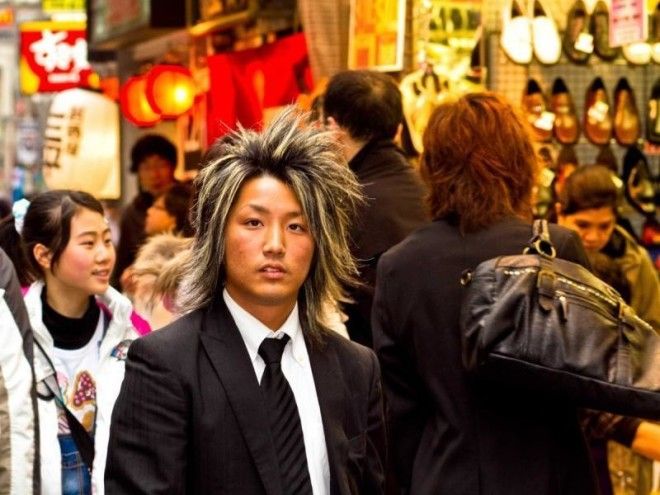 It has retained its traditions and architecture, like in the beautifully restored Ninenzaka street, which slopes down from the Kiyomizu-dera Temple and was laid out during Kyoto's ancient imperial years.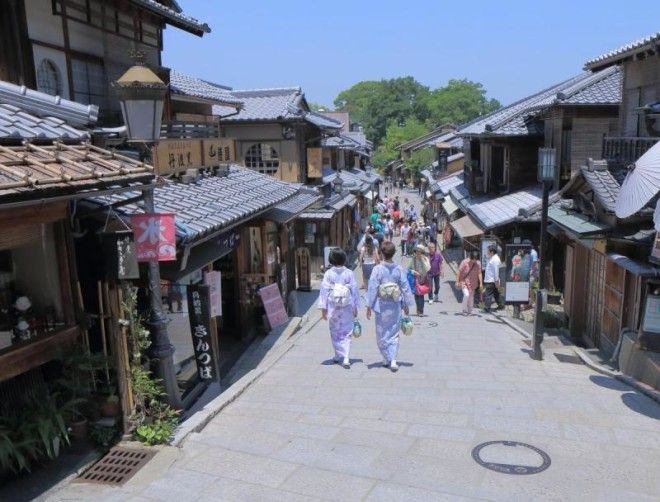 But it's also modern. The Shijo-Dori central shopping district rivals any contemporary shopping you'd find in Tokyo.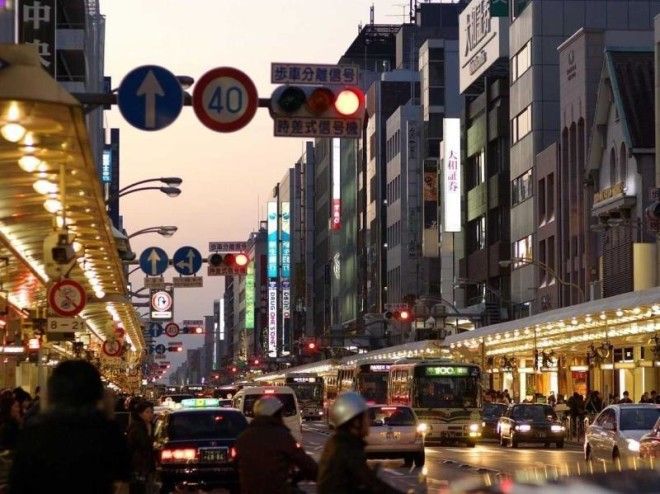 Geishas are a common sight around town.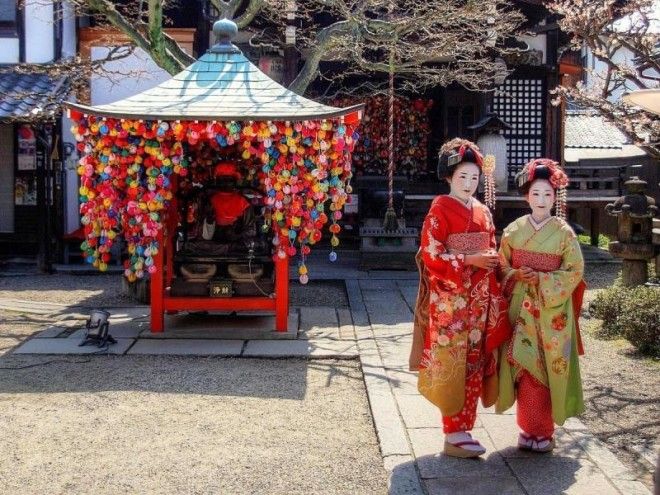 No really, they're surprisingly ubiquitous.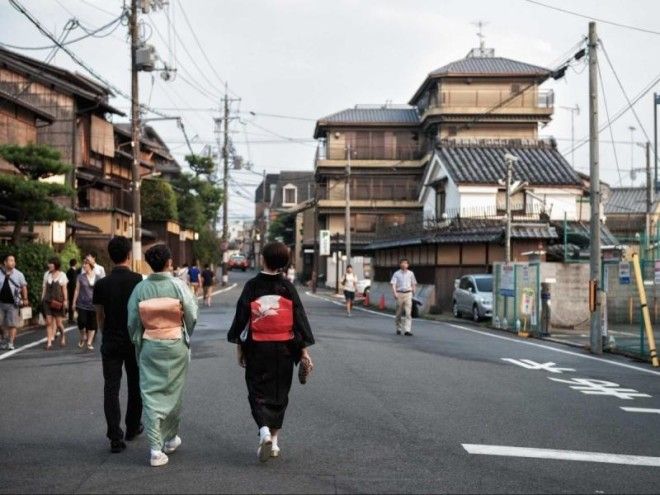 Especially in Gion, one of Japan's few remaining geisha districts. Windy streets lined with old wooden buildings bring Old Kyoto to mind, and are full of traditional teahouses and exclusive restaurants.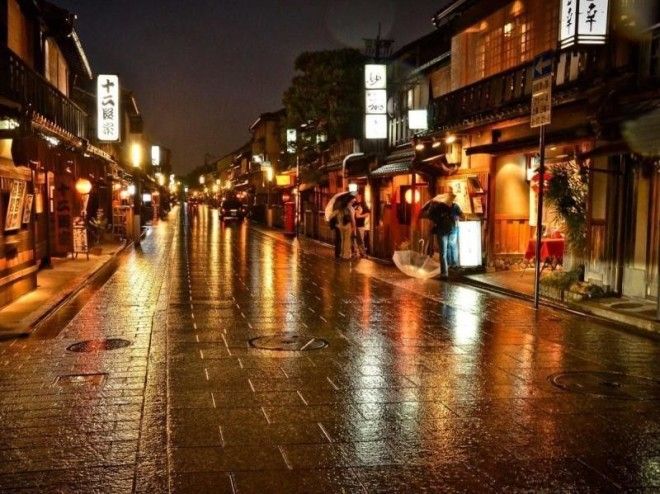 Every meal is a piece of art in Kyoto, which is famous for Kyo-ryori ("Kyoto cuisine"), which involves eating dozens of small, beautifully plated, seasonal courses while perched on tatami mats.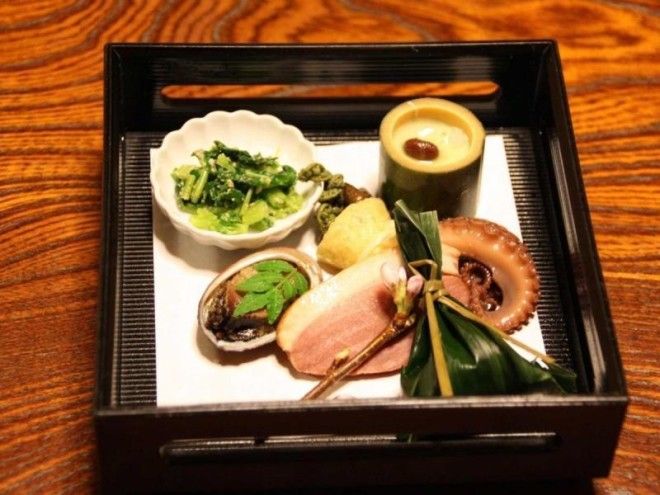 One of the best places to eat an authentic meal is in the Shirakawa Area, which runs along the Shirakawa Canal near Gion and is full of local restaurants and bars.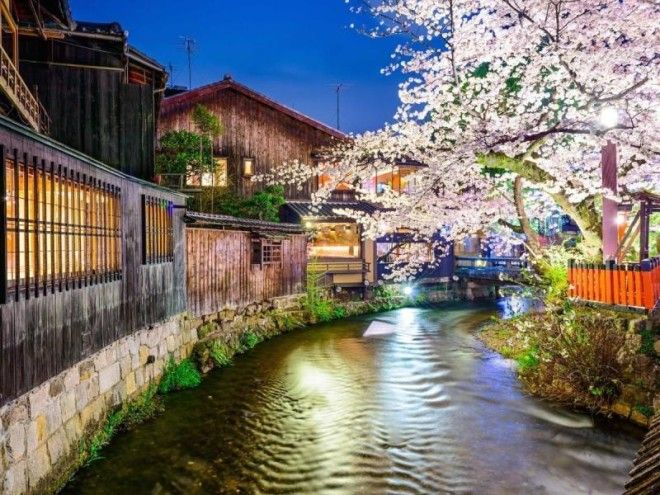 There's barely a corner in Kyoto without something scenic.