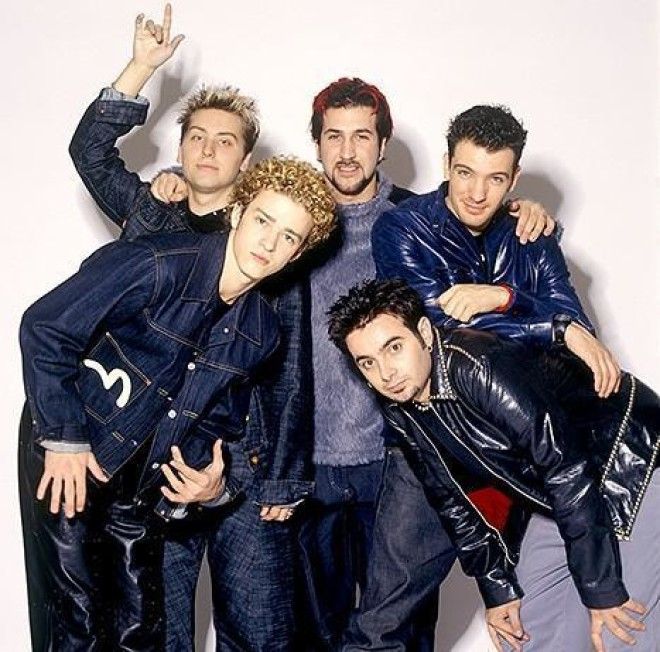 AJ McLean admitted in a new interview with TooFab that his status as a Backstreet Boy wasn't necessarily an advantage in wooing his wife, Rochelle Deanna Karidis. In fact, Karidis used to support the group's biggest competition.
"My wife [was a] bigger 'N Sync fan than Backstreet fan," McLean, 37, dished in a joint interview with 'N Sync's Joey Fatone at Comic-Con, where they were promoting BSB alum Nick Carter's Syfy zombie Western,
Dead 7
.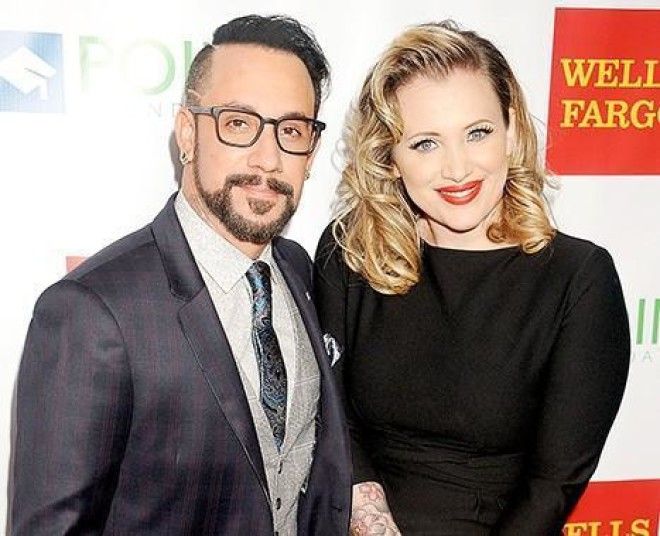 A.J.
McLean says his wife, Rochelle Deanna Karidis, was a "bigger 'N Sync fan than Backstreet fan"
"She saw
PopOdyssey
, and she saw the tour before that, [
No Strings Attached
]," he added, "because she was like, 'I think they're way better dancers than you guys.'"
McLean isn't bothered by his wife's boy band loyalties, though. He even fessed up to being a bit of an 'N Sync fan himself.
"I had a couple [favorite 'N Sync songs]," McLean told TooFab. "'Drive Myself Crazy,' 'It's Gonna Be Me' -- or, as the memes say, It's Gonna Be May. 'Pop,' too."
Fatone, for his part, liked "Quit Playing Games (With My Heart)," "Everybody (Backstreet's Back)," and all of BSB's 1999 record. "The
Millennium
album I love," he shared. "It's funny because you catch yourself singing [the songs] sometimes."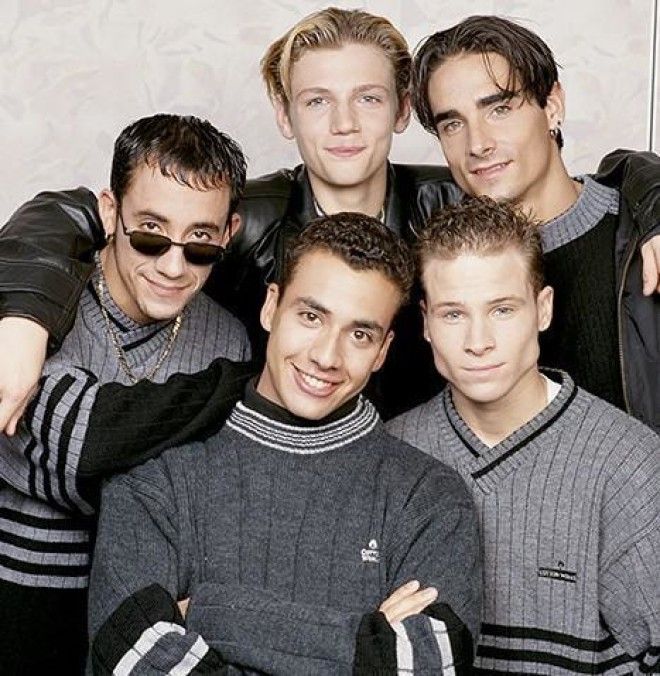 The
Backstreet Boys, circa 1995.
No doubt the guys' chumminess will come as a surprise to some of the bands' fans. BSB vs. 'N Sync was one of the defining pop culture debates of the late '90s, and it's still a pretty touchy subject for some.
(We've got a fierce rivalry here at Us Weekly!) Backstreet loyalists screamed for McLean, Carter, Howie Dorough, Brian Littrell, and Kevin Richardson, while 'N Sync devotees lived and died by Fatone, Justin Timberlake, JC Chasez, Chris Kirkpatrick, and Lance Bass. But the boys themselves have no beef -- or so they say.
"There was never any kind of rivalry," McLean told TooFab. "[Joey] and I grew up in the same town together, Howie and Chris went to college together. I think the media just manifested and tried to force it. They're like, 'Okay, same management, same label...there's gotta be something.'"