Burgers are an iconic American food for summer. Chances are you'll be eating quite a bit of them this year because they are trending in foodie circles. That means they are getting their 15 minutes of fame, making people all over the world want to eat one. I get a burger craving every time I see one, don't you? Say goodbye to ketchup, mustard and pickles, because there are some new and totally delicious ways to top your burger. Try one today and you won't be sorry!
1. A Thick Slice of Grilled Pineapple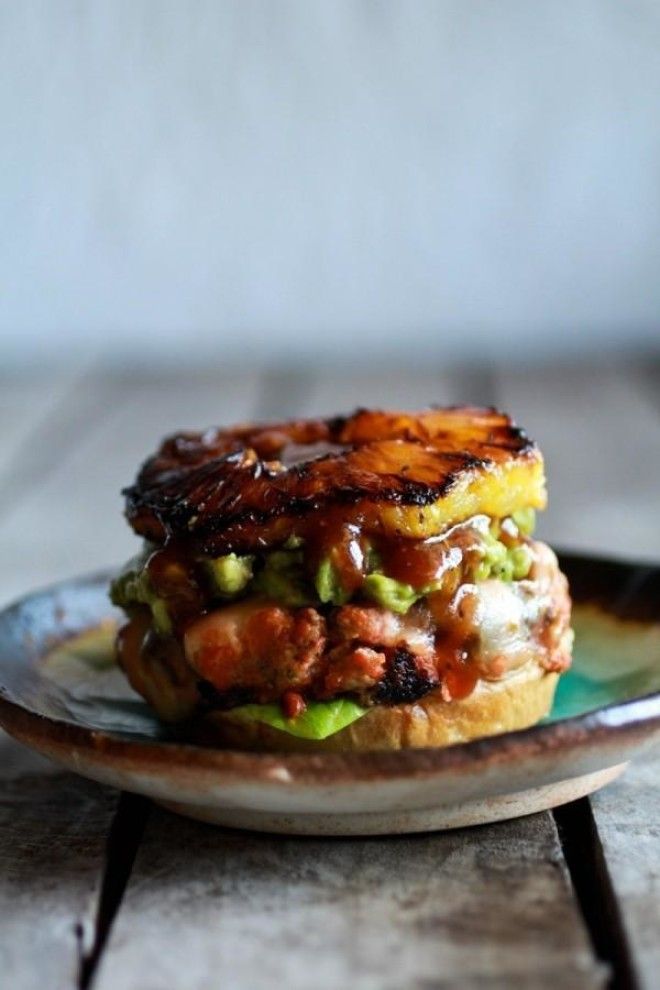 You'll see this at all the best burger restaurants. It's a great way to pretend like you're on a tropical vacay, even if you're having dinner in the backyard…again. Top a burger with a grilled slice of fresh or canned pineapple. Then drizzle it with barbecue sauce and sandwich it between your favorite bun. Yum!
2. A Scoop of Peanut Butter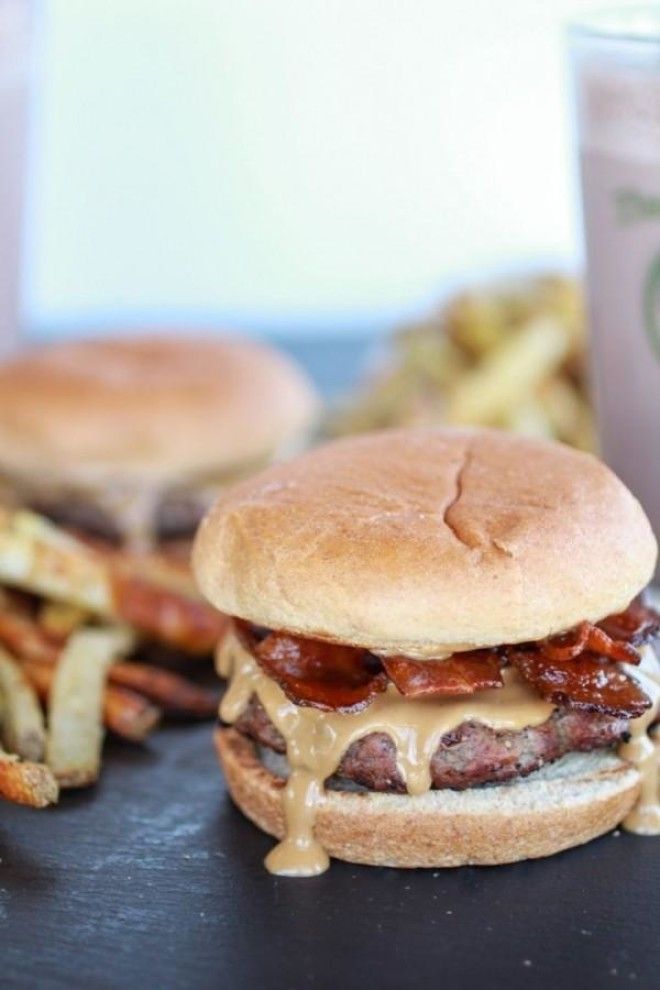 Sounds weird, doesn't it? Lots of people swear by this delicious combination though. You can stuff the peanut butter into the center of the burger before grilling it, or you can slather it on top when it's cooked. Pair it with diced green onions and crushed red pepper flakes and you have a totally memorable burger you'll love.
3. Pesto Paired with Mozzarella Cheese and Fresh Tomatoes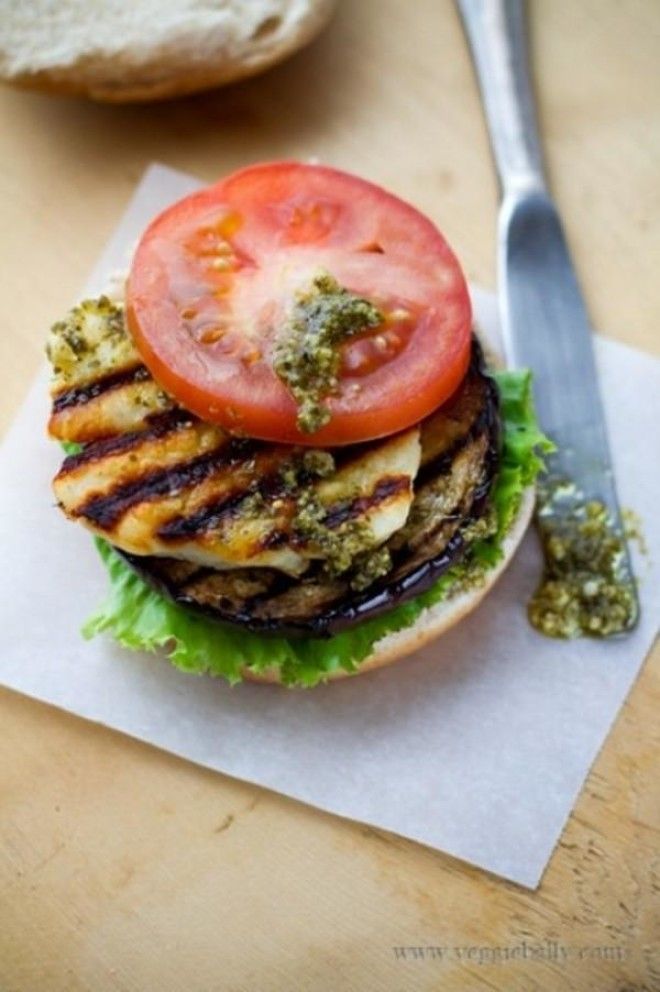 Sounds like an Italian feast, doesn't it? Instead of the usual spreadable condiments, use pesto instead. Then top the burger patty with fresh mozzarella cheese. Let it melt a bit before layering on fresh tomato slices. Season the entire thing with a splash of balsamic vinegar, salt and black pepper and it's time to eat.
4. Do It up Popper Style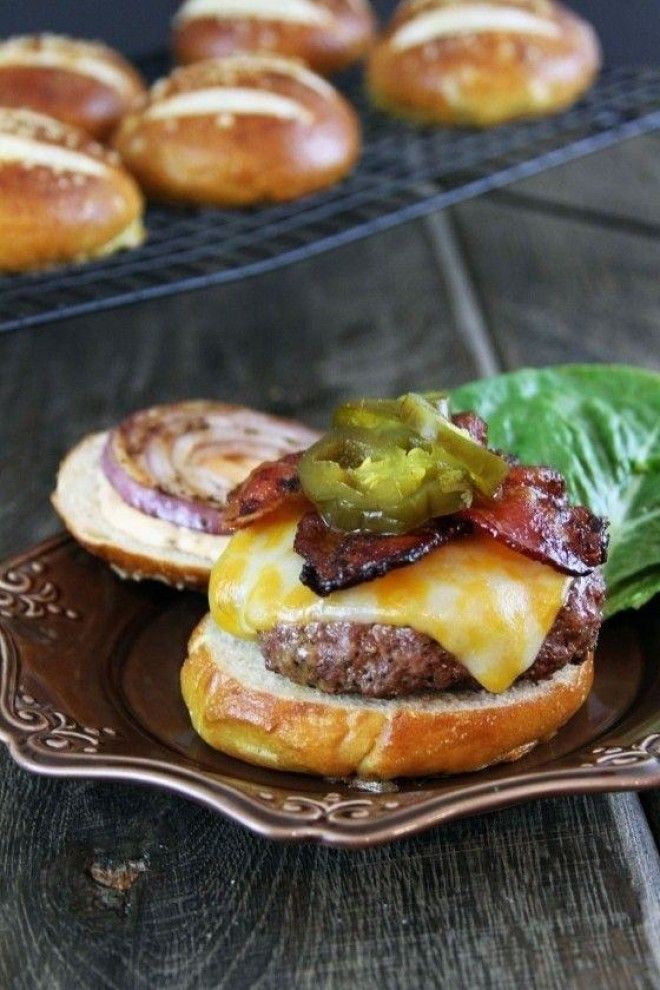 You love those cheesy jalapeno poppers you get in restaurants, right? Recreate that flavor right on your burger. It's really easy and makes for a meal that you'll crave all the time. Simply douse the patty with melted, runny cheese and pickled jalapeno slices. You're going to need a tall, frosty beer to wash this one down with.
5. Combine Your Love of Burgers with Your Love of Pizza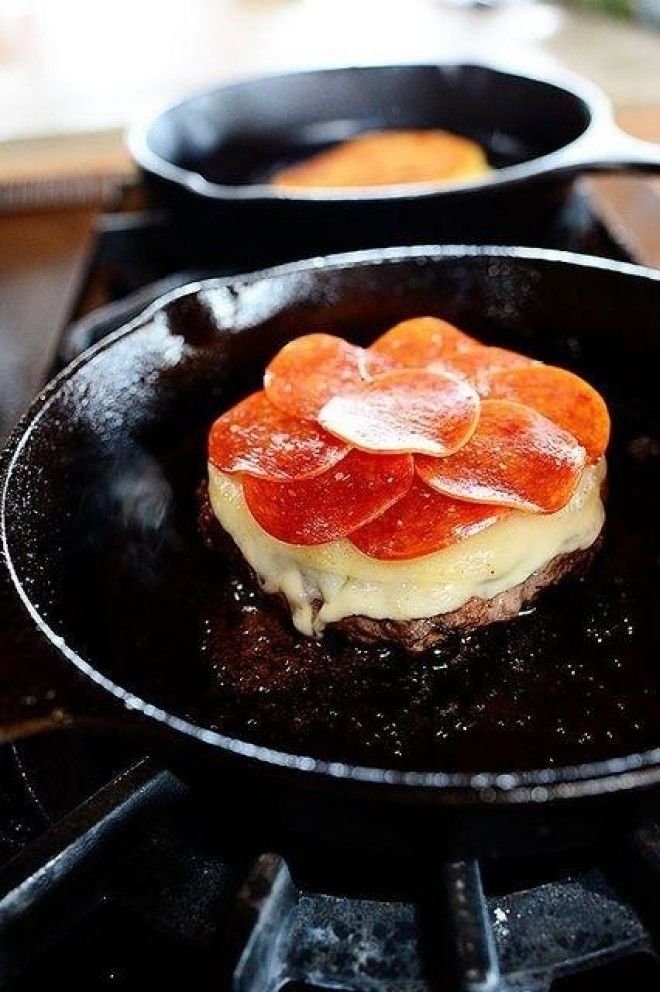 Can't decide whether you want pizza or burgers for dinner tonight? Why not have both? Slather your burger with pizza sauce, then top it with mozzarella and pepperoni. If you're more of a supreme pizza kind of girl, add sliced bell peppers, onions, sausage and sliced black olives. Let the cheese melt so it holds all the toppings in place.
6. How about a Pile of Tater Tots?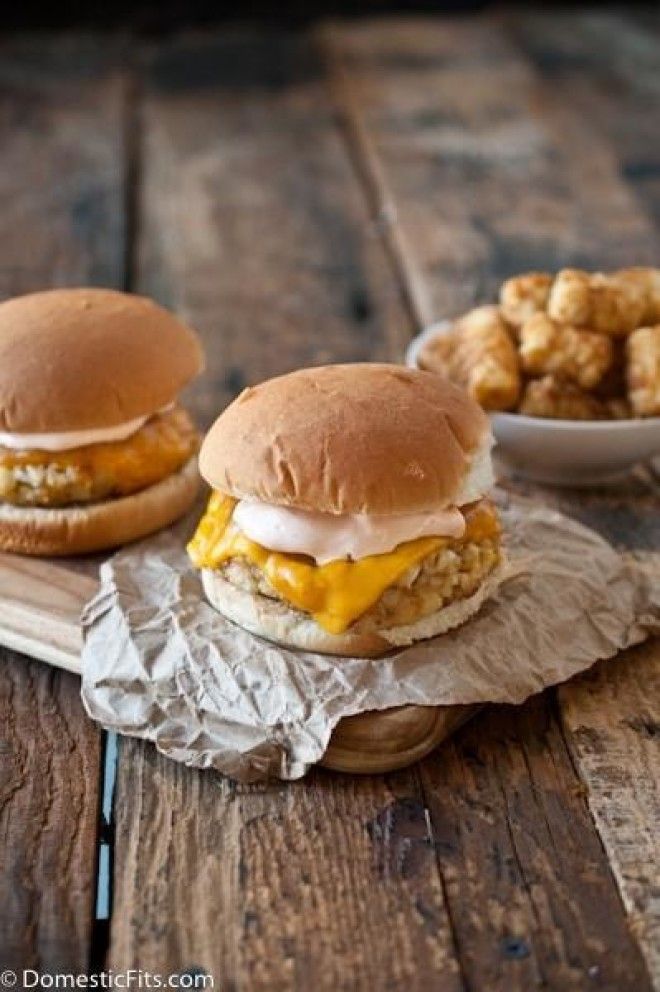 You eat fries or tots with a burger, so why not put them together? Place the tots on the burger, then cover them with a slice of cheese and melt it so they don't burst out the other side when you take a bite. I also like to toss on some strips of roasted green chilies and then top the whole thing with crisp lettuce and fresh tomatoes. French fries also work if that's all you have.
7. A Fresh Fried Egg, over Medium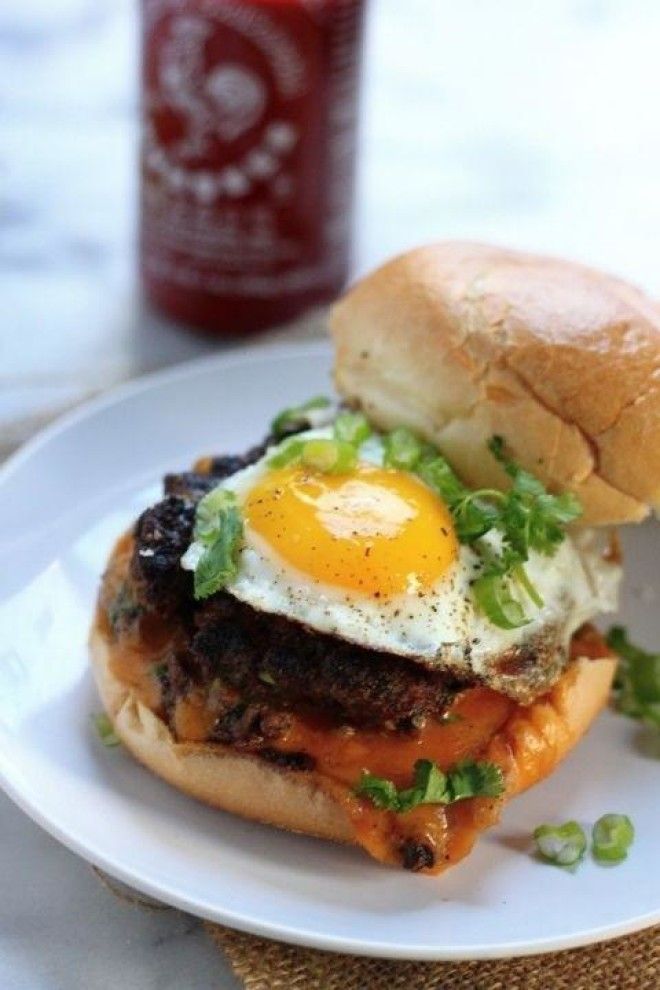 Here's something I scoffed at, but was pleasantly surprised. In fact, this is my oldest son's go-to burger when we eat out. And it's so easy! Simply fry an egg until the white is set and yolk is still runny. Slide it onto the burger and top with onions and cheese.