Tensions were high between Oliver Hudson and his biological dad, Bill Hudson, around Father's Day. After the actor posted a throwback photo with Bill and his younger sister, Kate Hudson, writing, "Happy abandonment day…@KateHudson," the musician publicly disowned his two children.
But since then, Kurt Russell -- the longtime partner of Oliver and Kate's mom, Goldie Hawn, and their pseudo-dad -- revealed that the family is on the mend.
"I understood Oliver's sense of humor and since then, there's been some nice back and forth between Bill and Oliver that's nice to see," Russell, 64, told E! News at Comic-Con. "You want people to enjoy life as much as they can."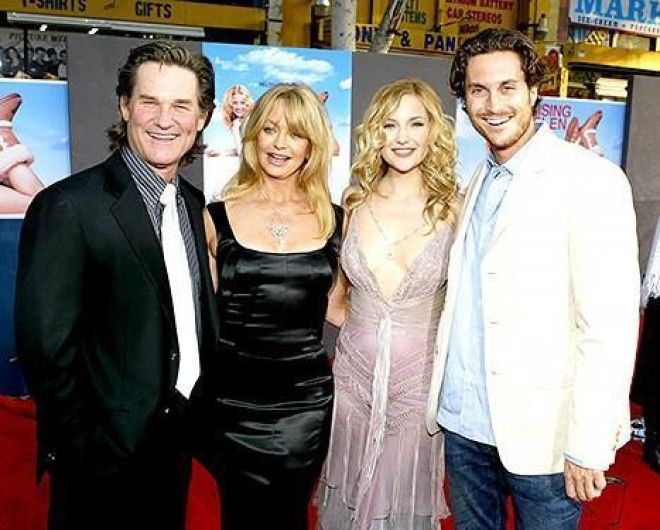 Kurt Russell is the pseudo-father to Kate Hudson and Oliver Hudson after his lengthy relationship with their mom, Goldie Hawn.
The Hateful Eight
actor continued, "We live in a world that if you say something or do something, it can be latched onto [you] for 24 hours or 48 hours."
Oliver, 38, later copied his sister, 36, in sharing a Father's Day message directed at Russell via Instagram, and writing, "Happy Father's Day Pa… #neworleans #felixs."
"Father's Day happens to be my favorite holiday of the year," Russell admitted. "Getting nice messages from the kids makes me feel good."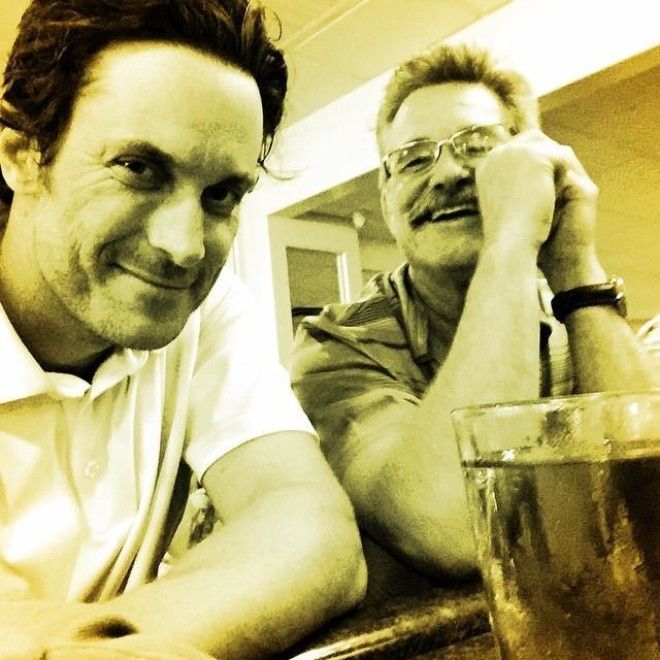 Following his children's posts, Bill, 65, spoke with the
Daily Mail,
slamming his ex-wife Hawn, 69, and claiming she pitted Oliver and Kate against him.
"When we split up, she never had a bad word to say about me," Bill, who divorced from Hawn in 1980, said. "But when Kurt [Russell] came on the scene, the narrative changed and I became the big, bad wolf. I would say to her 'Goldie, why are you trashing me and saying I'm an absent father when it's simply not the case?' and she'd laugh and go 'Oh Bill, you know it makes for a better story.'"
Calling Oliver's message a "dagger to the heart," Bill also said, "I don't want to see either of my eldest children ever again. It's over."