When you think about trailer homes you don't usually think of them offering luxury accommodation. However a company in Austria has been making trailer homes that have luxury interiors and which are compact along with being self-sufficient. The Wohnwagen trailers typically offer around 25 square meters of space and come with their own waste and water systems along with their own electricity.
The company was founded in 2013 and they are now on to making their 5th trailer. The wagons make the most of the space and they measure
1
0 x 2.5 meters and have a 3 x 2 meters expandable section. The homes offer various sustainable features and are made using natural along with recycled materials.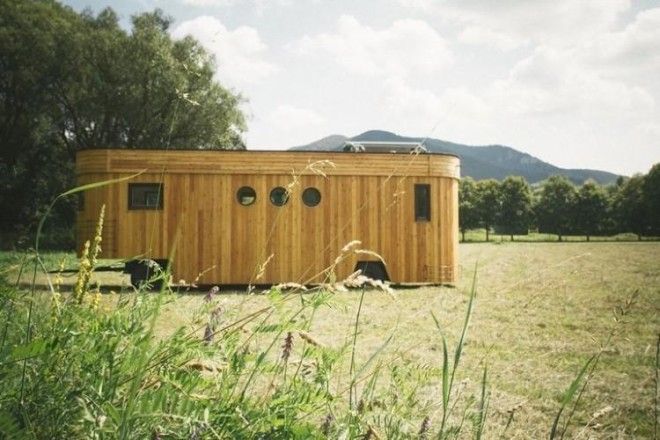 The outside of the trailers are made of larch wood and on the inside they are spruce or panels of wood-fibre and clay plaster. Insulation is wool from sheep and this helps to keep the temperature and humidity regulated.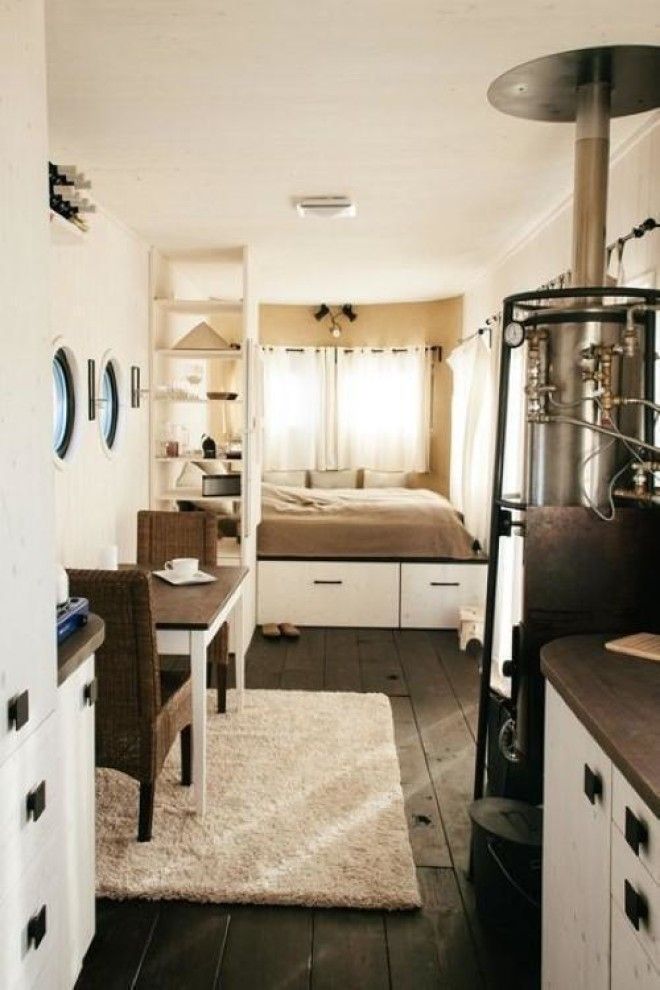 Each of the trailers has four solar panels on the roof and these offer an output of 1.2kW, while the surplus energy stores in a 6kWh battery system that has been installed underneath the floor. The trailer offers enough energy for the occupants to live in it year round. There is a monitoring system allowing the residents to check on the amount of energy usage.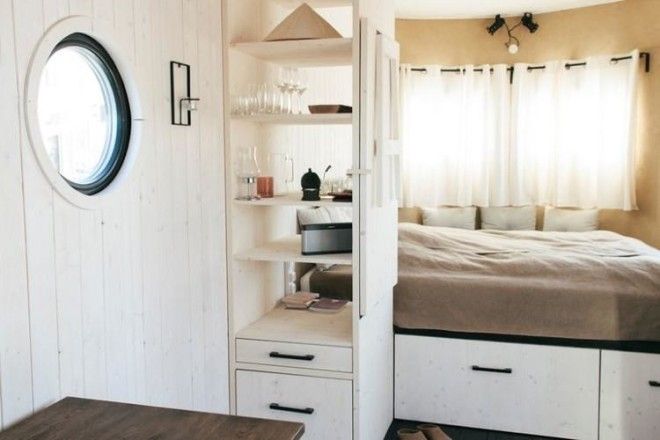 It has a water system totaling 550 liters of water that is clean and which is stored in a tank beneath the floor. The water is heated through a wood burning stove or through the solar system on the roof and it is then recycled.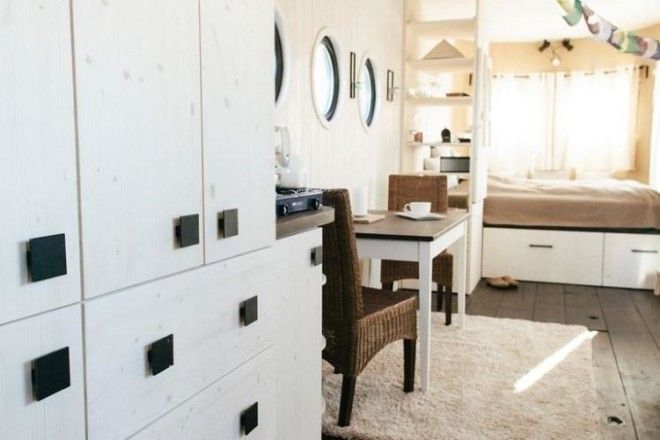 The green roof offers insulation by way of marsh plants that are able to filter out grey water run-off from the sink along with the shower. It is first pumped to the roof and then purified over 24 hours and it can then be reused for washing. There is also a bio-toilet that is able to separate waste and turn solid waste into fertilizer.
Trailers come with a price tag of around US$45,000 to $110,000. Buyers are also able to customize the design of the truck before it is built. The build the company are undertaking at the moment is going to be put on show at the Almdorf Seinerzeit hotel in Austria, where people can book to stay in it.