Leonardo DiCaprio is using his power -- and money -- for good. On Tuesday, July 14, the actor's foundation announced that it had provided a whopping $15 million in grants to help save the planet."The destruction of our planet continues at a pace we can no longer afford to ignore," the
Inception
star, 40, said in a press release about the news. "We have a responsibility to innovate a future where the habitability of our planet does not come at the expense of those who inhabit it."
DiCaprio's foundation distributed the money among several organizations that are working to implement "innovative and impactful conservation projects around the globe," the press release stated. Some 27 organizations received grants, and additional money went to individual winners of the Goldman Environmental Prize.
The beneficiaries include the Wildlife Conservation Society, the International Fund for Animal Welfare, Save the Elephants, the Conservation Land Trust, Tree People, Oceans 5, and the World Wildlife Fund.
"We have been able to support organizations that are working to solve some of today's most pressing environmental issues," DiCaprio shared via Instagram on Tuesday, alongside his first-ever Insta selfie, which showed him taking in some of the earth's majestic scenery. "Throughout today, I'll post about a few of them and share the incredible work they do."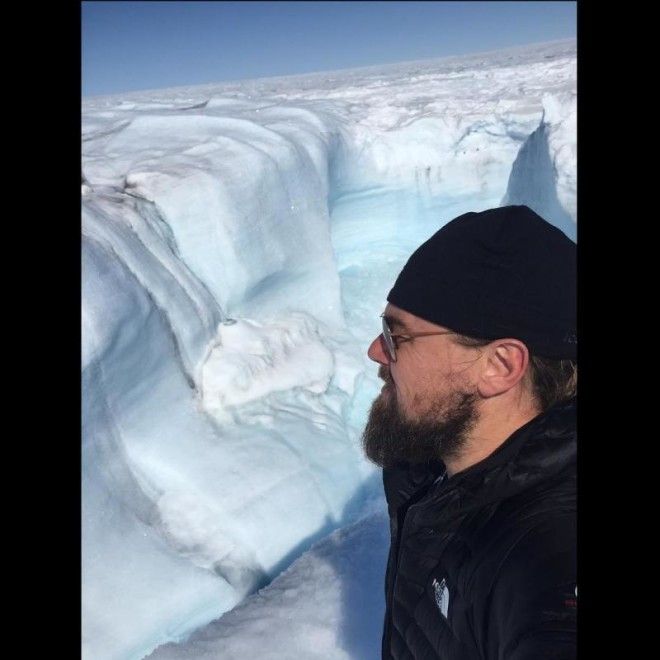 He went on to post individual photos highlighting Digital Democracy, National Geographic: Pristine Seas, ClearWater, and Virunga.
"No organization or individual alone can protect our planet's life-giving engine. Partnering with the Leonardo DiCaprio Foundation allows National Geographic Pristine Seas to help protect the wildest places in the ocean, so that the ocean can continue to provide for all of us," NatGeo explorer-in-residence Dr. Enric Sala said in the release.
Started in 1998, the Leonardo DiCaprio Foundation is "dedicated to the long-term health and wellbeing of all Earth's inhabitants," a mission statement on the website reads. Since 2010, the foundation has funded more than 70 projects in more than 40 countries worldwide.