Dining out isn't just about the food. It's about the whole experience.
Some restaurants offer delicious food, incredible views, and an amazing atmosphere — and people travel around the world just to eat at them.
From a snow village in Finland to an underwater restaurant in the Maldives to the best restaurant in the world on the World's 50 Best Restaurants list, here are 40 unforgettable restaurants that are worth traveling the world to eat at.
Al Mahara, located inside Dubai's luxurious Burj Al Arab hotel, claims to have the best seafood in Dubai. The restaurant's golden archway leads into a dining room built around a stunning aquarium, so guests can watch sharks, sting rays, and fish swim past as they dine.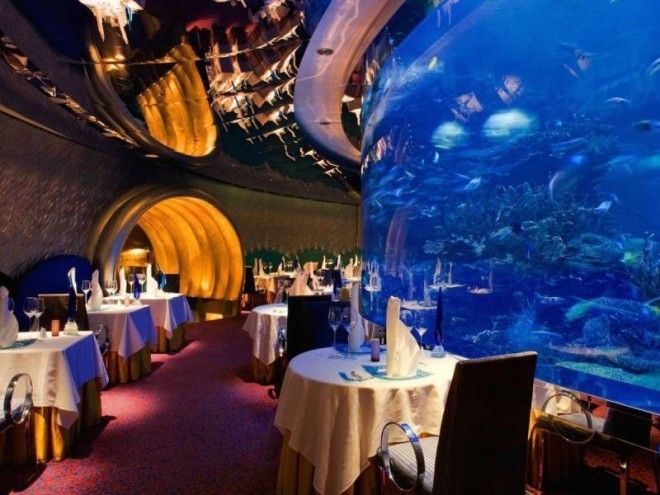 Offering 16th-floor views of Moscow, the "Alice in Wonderland"-themed White Rabbit serves Russian delicacies including caviar and truffles. The restaurant was ranked No. 23 on this year's list of the World's 50 Best
Restaurants.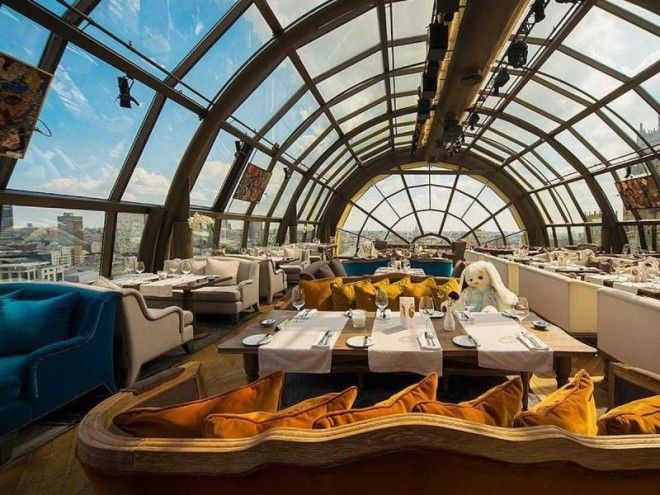 Taking the No. 1 spot on this year's list of the World's 100 Best Restaurants, El Celler de Can Roca in Girona, Spain, is run by the three Roca brothers who form the perfect restaurant trio: a head chef, a pastry chef, and a sommelier.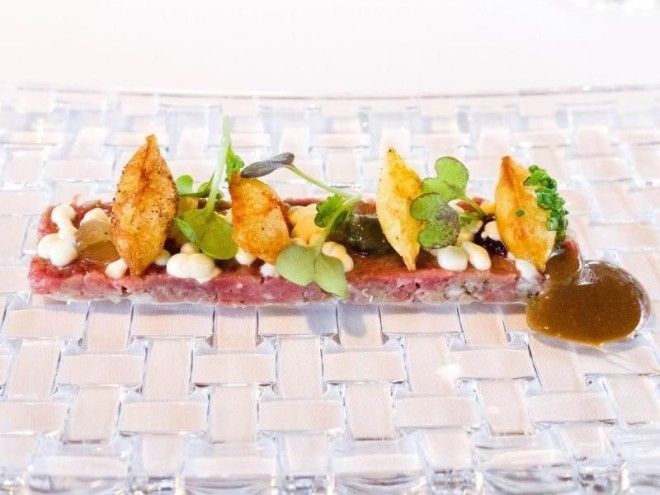 Peter Luger has been a New York City institution since the late 19th century. In a no-frills beer hall setting, the Brooklyn restaurant — which has one Michelin star — serves traditional steakhouse fare and still accepts only cash.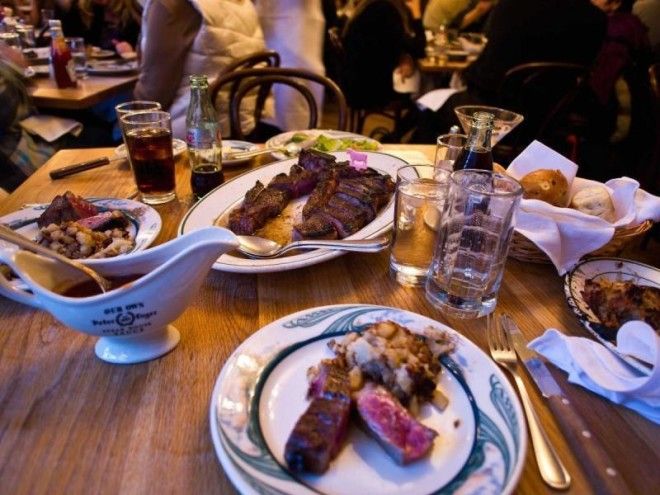 Situated right along the beach in Barcelona, Can Majó's menu is full of fresh seafood choices, including the Spanish favorite paella: saffron-infused rice with seafood and chorizo.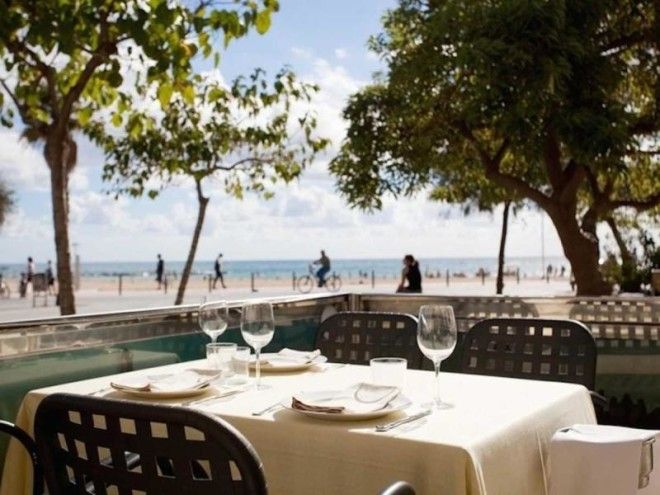 Maní is housed in a what used to be a private home in the Jardim Paulistano suburb of Sao Paulo. The restaurant feels homey and down to earth, yet is considered to be one of the best restaurants in the world. It ranked No. 41 on this year's list of the World's 50 Best Restaurants.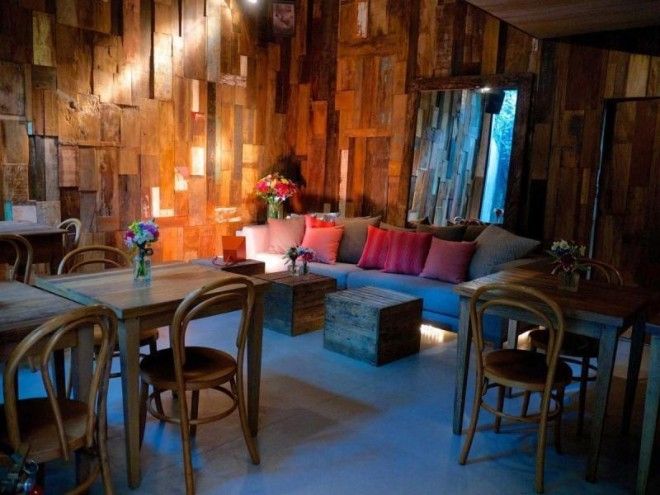 Tokyo sushi restaurant Sukiyabashi Jir? gained popularity after it was featured in the documentary "Jiro Dreams of Sushi" and after President Obama's dinner there with the Japanese prime minister. A meal at the three-star Michelin restaurant — located in the basement of an office building — lasts only about 30 minutes and costs just under $300; the sushi is prepared by a master chef, though, and is some of the freshest you'll ever taste.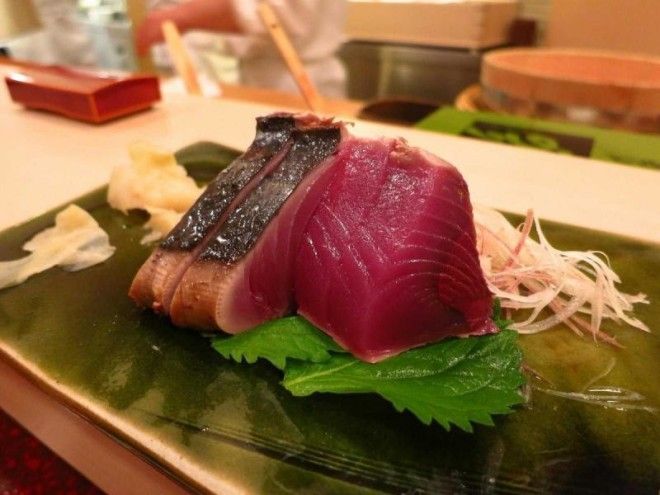 Situated at the top of a cliff overlooking the Pacific Ocean, Sierra Mar at the Post Ranch Inn in Big Sur, California, offers diners breathtaking ocean views through large floor-to-ceiling windows as well as an award-winning wine list.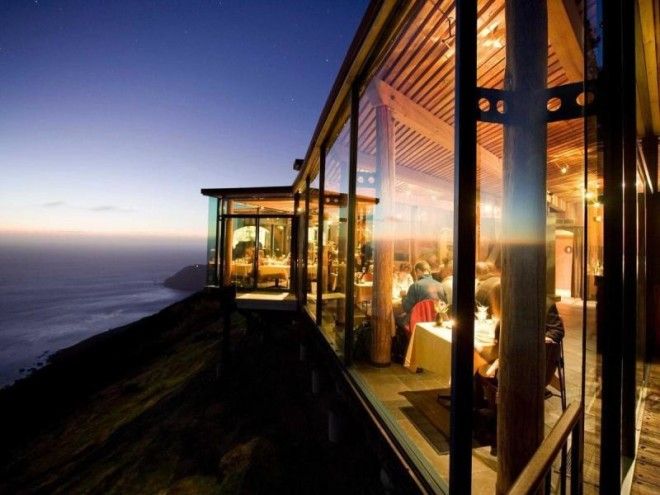 D.O.M., located in Sao Paolo, relies on the Amazon rainforest for ingredients to use in its Brazilian dishes. The restaurant ranked at No. 9 on this year's list of the World's 50 Best Restaurants.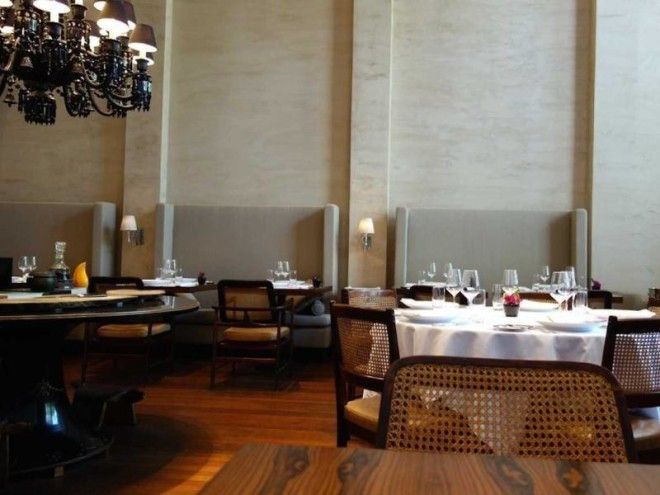 Referring to itself as the world's first all-glass undersea restaurant, Ithaa is located 16 feet below sea level on Rangali Island in the Maldives. Diners are surrounded by both coral gardens and exotic sea life.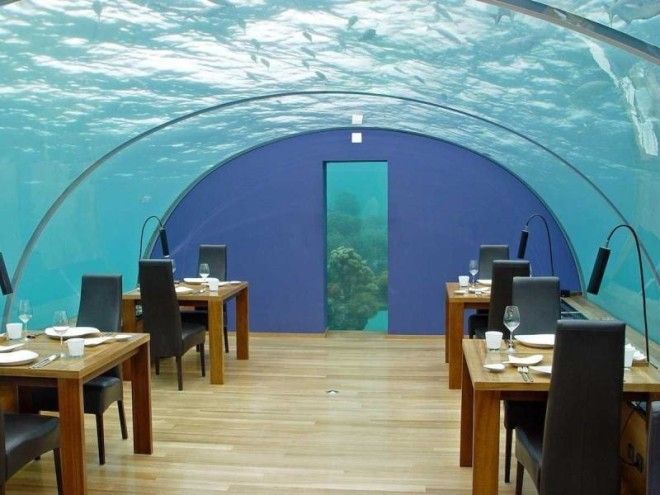 Located on the rooftop of the Hilton Doubletree in Istanbul, 360Istanbul East is a restaurant, bar, and club all in one, complete with a summer terrace and infinity pool.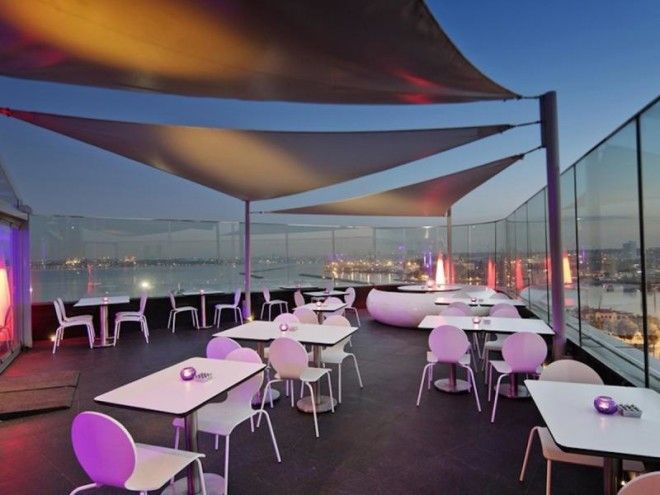 Blindekuh — which means blind cow in German — has two locations in Zurich and Basel, Switzerland. The restaurant claims to be the first of its kind; guests are served in the dark by a waitstaff that is partially or completely blind.
Described as the New York version of the Napa Valley restaurant The French Laundry, Per Se is part of renowned chef Thomas Keller's restaurant group. The three-star Michelin restaurant uses French cooking techniques and features a nine-course tasting menu as well as a nine-course vegetable tasting menu that both change daily.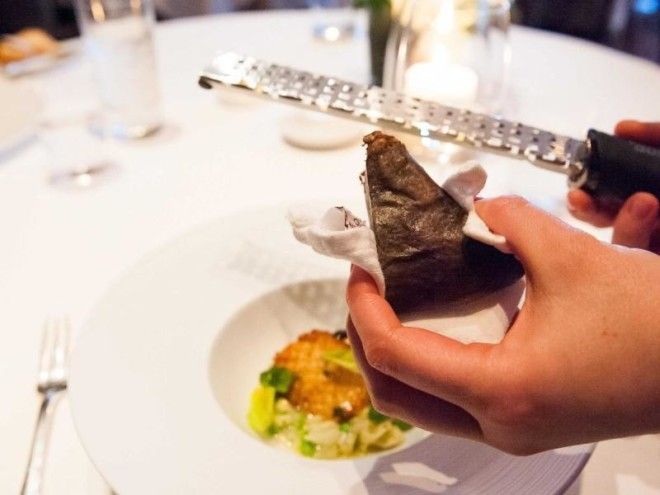 Located in Bangkok, Gaggan serves innovative Indian dishes that earned it the No. 10 spot on this year's list of the World's Best Restaurants.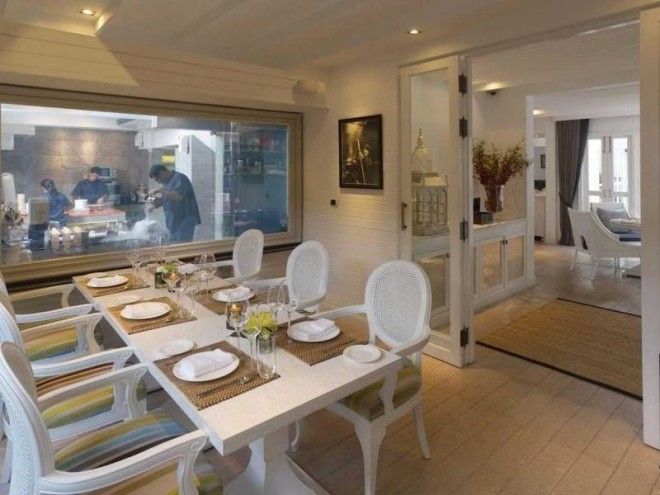 Home to both a snow hotel and a snow restaurant, Lainio Snow Village in Finland is built each year using 20 million kilos of snow and 350,000 kilos of ice. Serving cuisine that's native to the area, the snow restaurant is kept anywhere from minus 2 to minus 5 degrees Celsius, so diners should bundle up.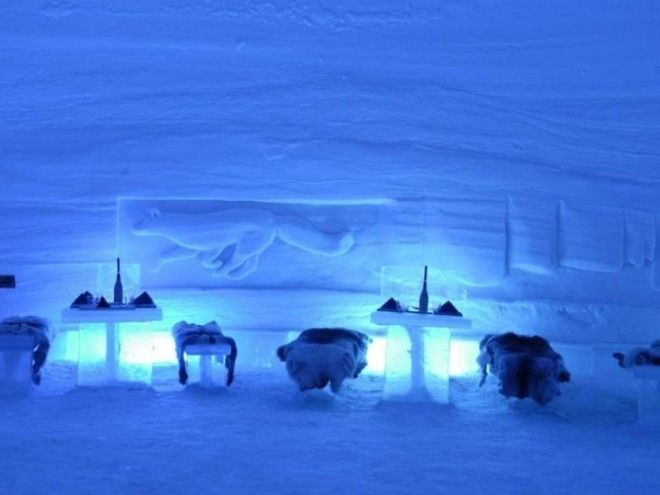 Located on the beautiful shores of Natai Beach in Phuket, Thailand, Aziamendi is run by Spain's youngest-ever three-Michelin-star chef, Eneko Atxa. The restaurant's menu is a fusion of Spanish, Basque country, and Thai cuisines.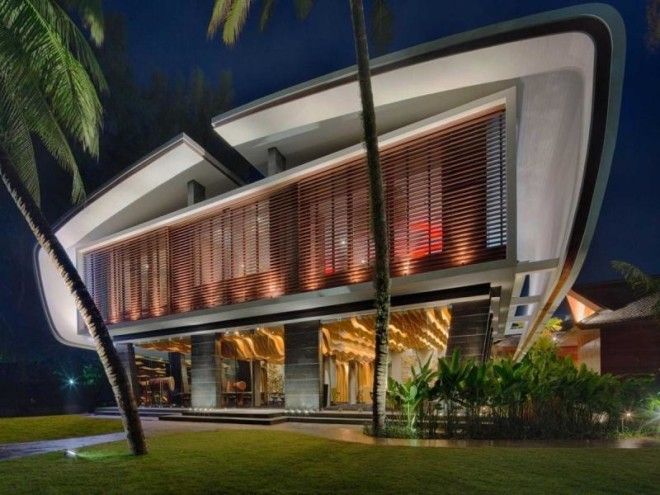 Known as one of the best Spanish restaurants in Puerto Rico, Mi Casa by José Andrés is located in the Ritz Carlton Reserve on the gorgeous Dorado Beach. The menu presents twists on classics such as asapao and lechon.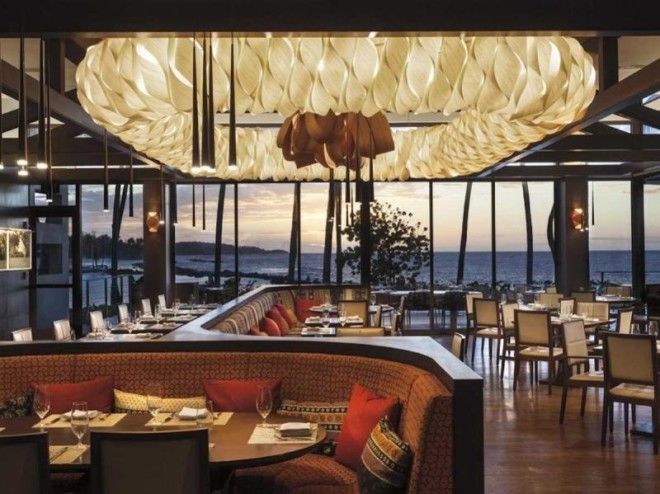 Diners cozy up to one of 18 counter seats at Chef's Table at Brooklyn Fare, the only three-Michelin-starred restaurant in Brooklyn, New York. Drawing from Japanese cuisine and French technique, the restaurant serves mostly seafood.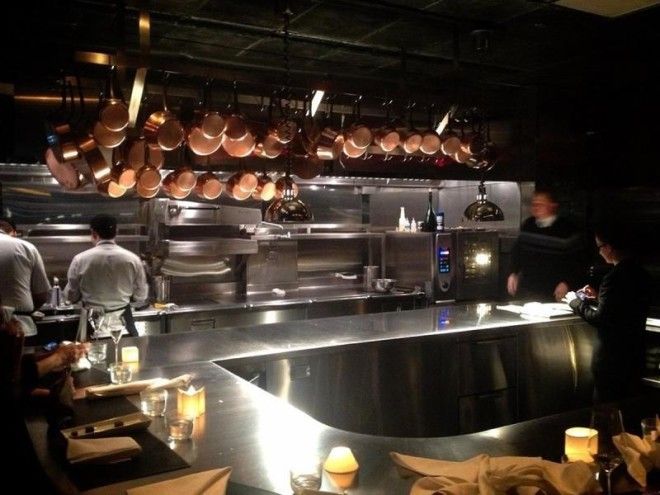 The scenery doesn't get much more beautiful than the one at of La Chèvre d'Or in Eze, France, a town that lies between Nice and Monaco on the French Riviera. The restaurant is part of a charming hotel that overlooks the Mediterranean.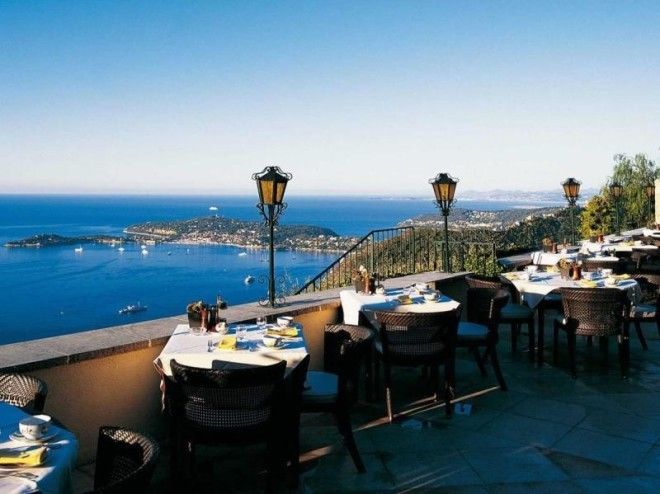 If you're looking for a remote and authentic experience, then Fäviken is for you. The restaurant — which took the No. 25 spot on this year's list of the World's 50 Best Restaurants — is located in an 18th-century barn in the town of Järpen in northern Sweden and can accommodate only 12 guests a night.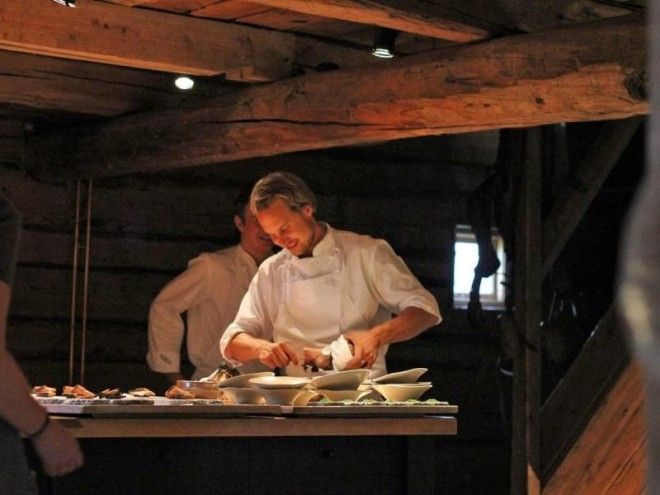 With European cuisine and Australian architecture, Temple Restaurant Beijing is one of China's hottest fine-dining establishments, partly because the restaurant is inside a former Tibetan temple.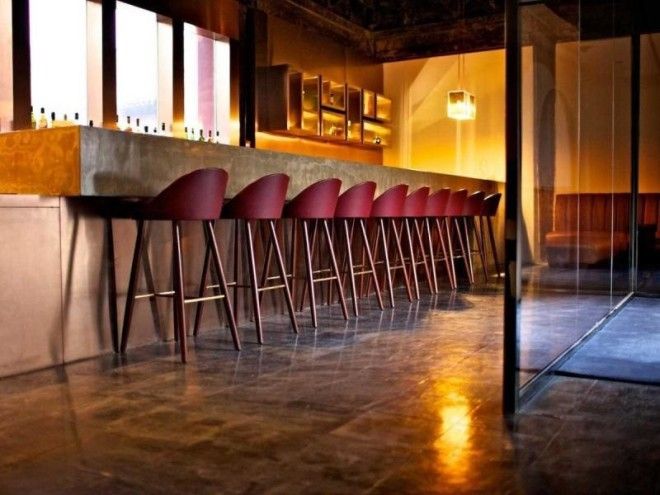 Perlan in Reykjavik, Iceland, is a rotating restaurant that completes a full rotation every two hours, giving diners the opportunity to see the city while enjoying everything from lobster to lamb to scallops to foie gras.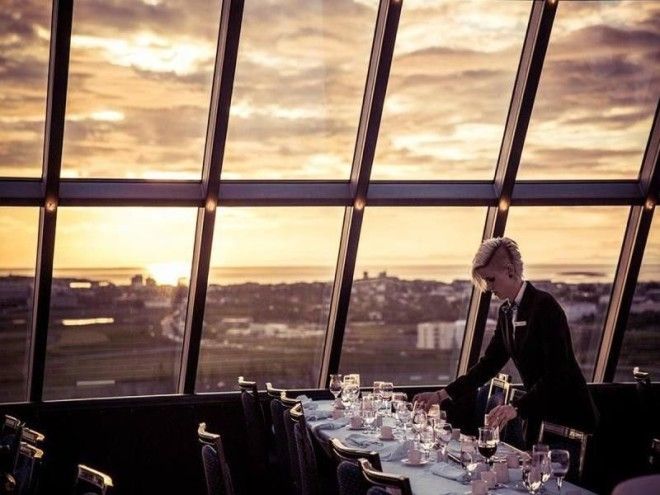 Located in Shanghai, Ultraviolet by Paul Pairet is unlike any other restaurant, allowing diners to eat and experience dishes in a unique setting. Diners stay at the same 10-seat table in a single room all night, but a new soundtrack and table setting comes with each dish.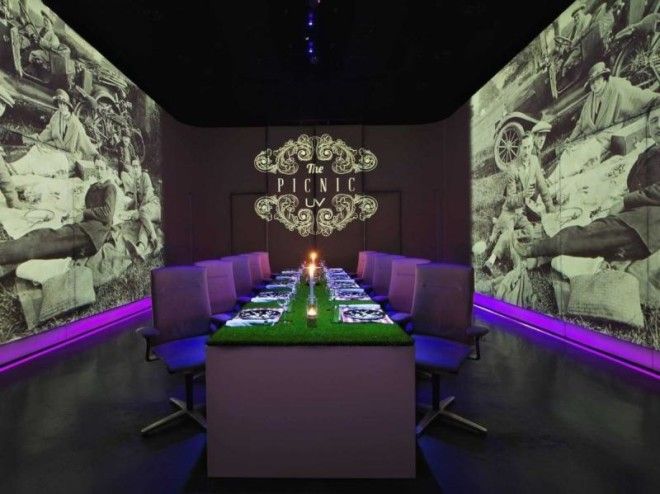 L'Antica Pizzeria da Michele may be a hole in the wall, but it has been serving traditional Neapolitan pizza since 1906. The Naples pizzeria serves only two kinds of pies, marinara and margherita, because the original owner believed there was no need to add any other "junk" on his pizzas.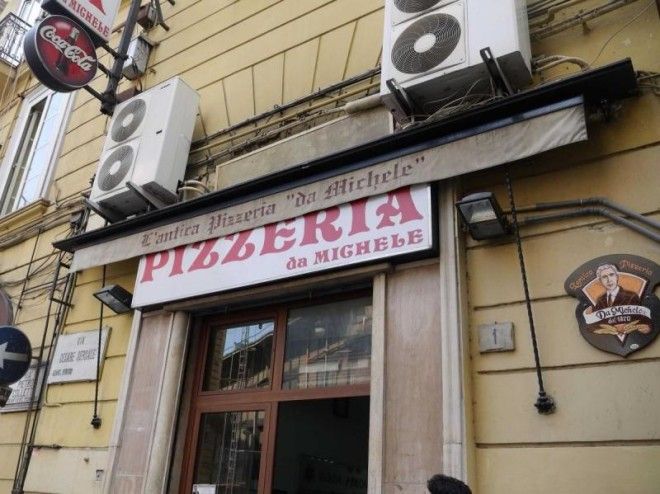 Located in Paris' Hôtel Plaza Athénée, the three-star Michelin Alain Ducasse restaurant boasts an ultra-modern and luxe interior along with a menu of natural "haute cuisine" dishes made from sustainable ingredients. The restaurant's specialty is fish
.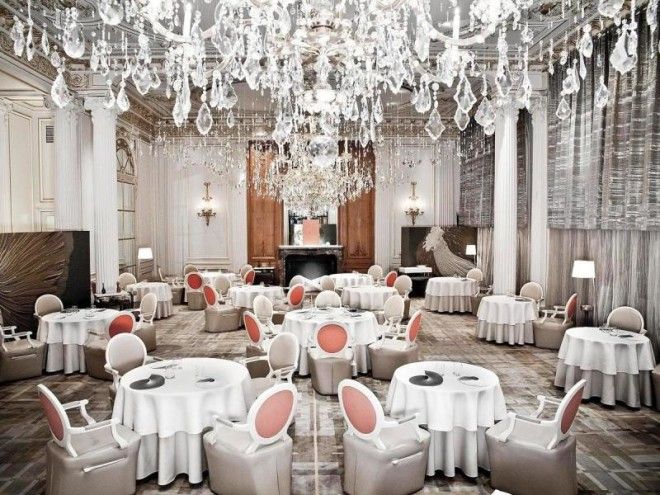 Central in Lima, Peru, won first place on last year's list of Latin America's 50 Best Restaurants and fourth place on this year's World's 100 Best Restaurants. It boasts an urban garden, in-house filtration system, and locally sourced ingredients.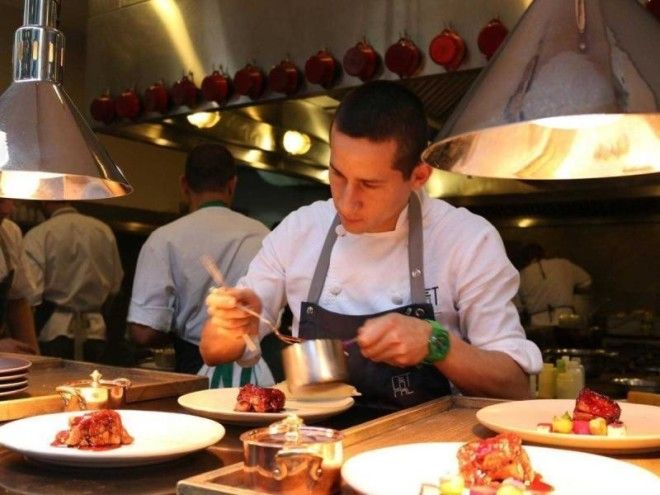 Another one of Thomas Keller's three-star Michelin restaurants, the French Laundry serves top notch French cuisine in the idyllic setting of Yountville, a town in California's Napa Valley.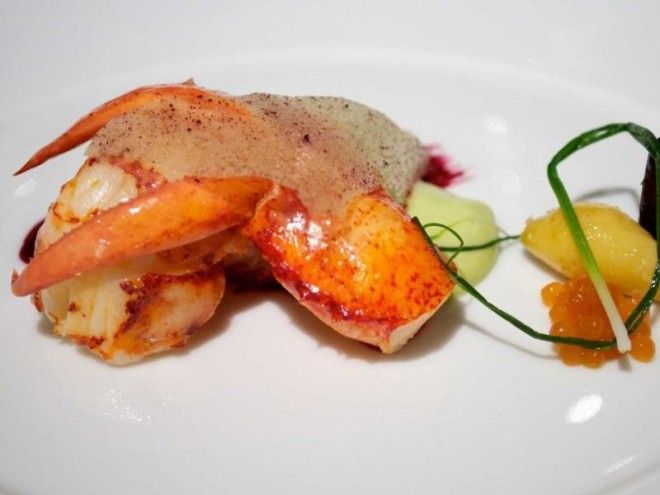 Sawada in Tokyo is Omakase at its finest. The small restaurant can take only six diners at a time, and meals take about three hours and come at a hefty price, starting at about $270. But the sushi is extremely fresh, making it worth the yen you'll spend to eat there.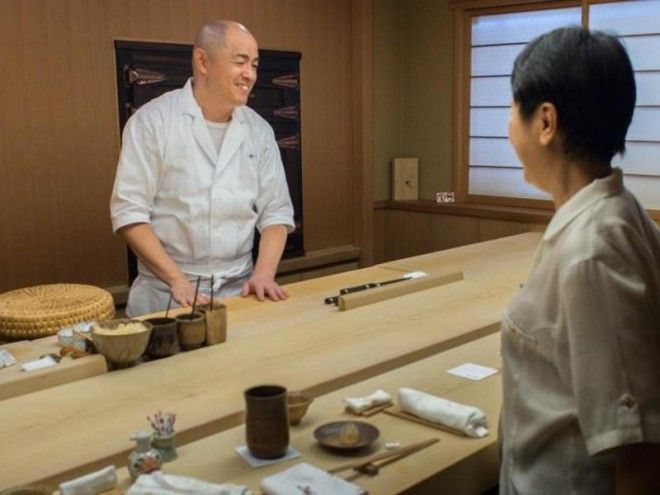 The open plan kitchen in the Test Kitchen in Cape Town, South Africa, allows guests to enjoy a meal while watching chefs hard at work. The restaurant — which features tastes and flavors from all over — ranked No. 28 on this year's World's Best Restaurants list.
Some favorites at L'Atelier Saint Germain de Joël Robuchon in Paris include the steak, lamb chops, and foie gras. The two-star Michelin restaurant also gives diners the opportunity to watch their food being made by expert chefs while sitting at the bar.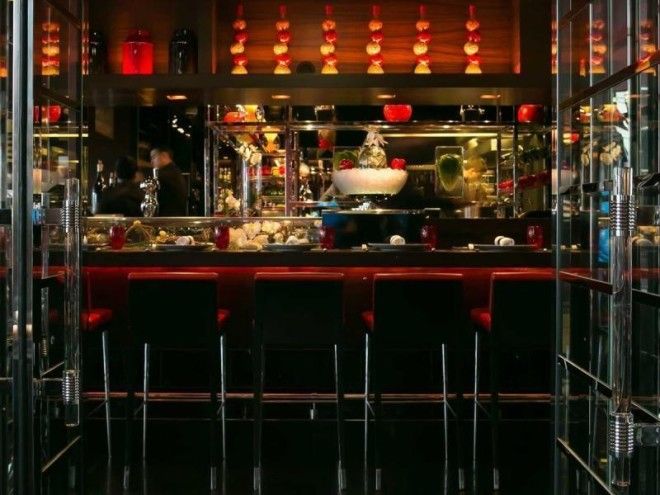 Located in the extravagant Ciragan Palace Kempinski hotel in Istanbul, Tu?ra pairs Ottoman decor and authentic historical cuisine with stunning views of the Bosphorus.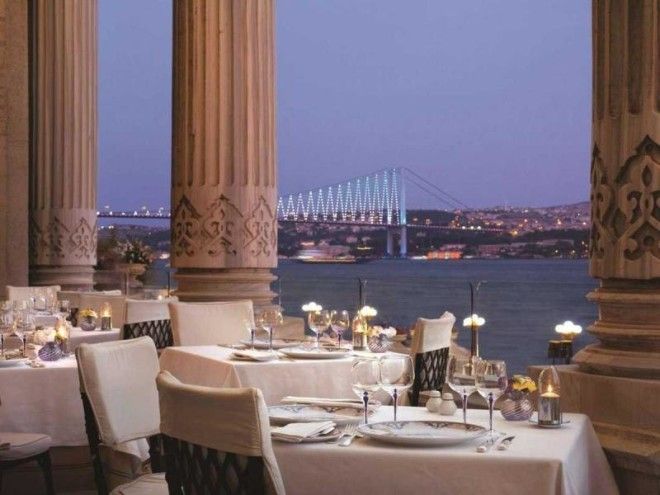 Starting off as a luncheonette in Tampa in 1953, Bern's Steak House eventually grew to eight dining rooms and a dessert room. Bern — who opened the restaurant with his wife, Gert — is no longer alive, but the steakhouse is still run by his sons.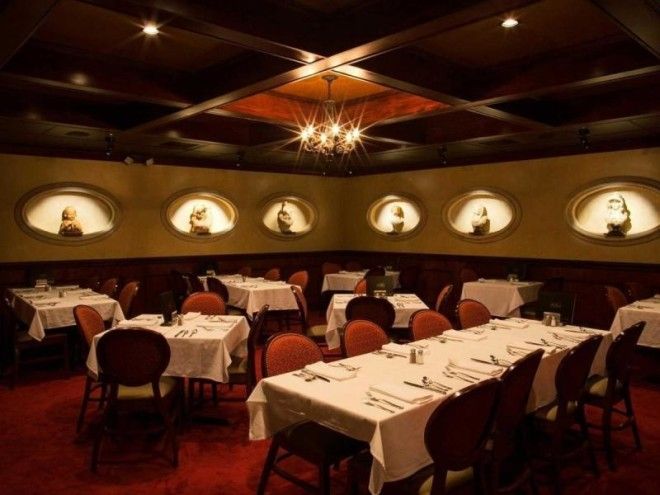 Sibilla Ristorante's selling point is its location. The Italian restaurant is located in Tivoli, at the base of two ancient Roman temples. What's more authentic than enjoying Italian food among the ruins?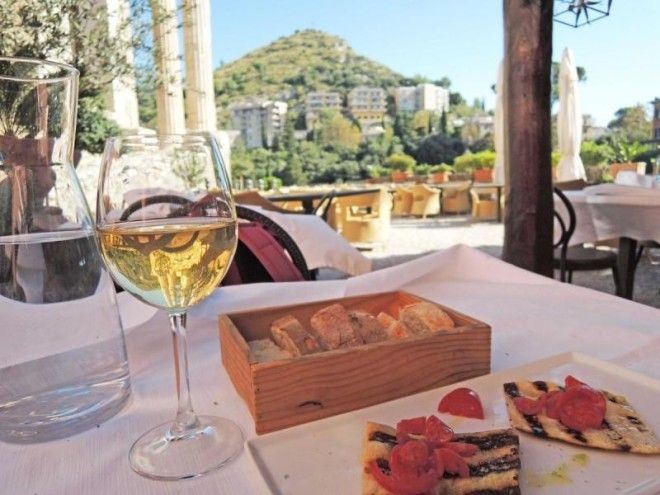 The hallmarks of Cabaña Las Lilas in Buenos Aires, Argentina, are its Argentine meat and its Brazilian warmth and hospitality. Perfect for meat lovers, the restaurant has multiple kinds of steak to choose from as well as chicken, veal, and pork.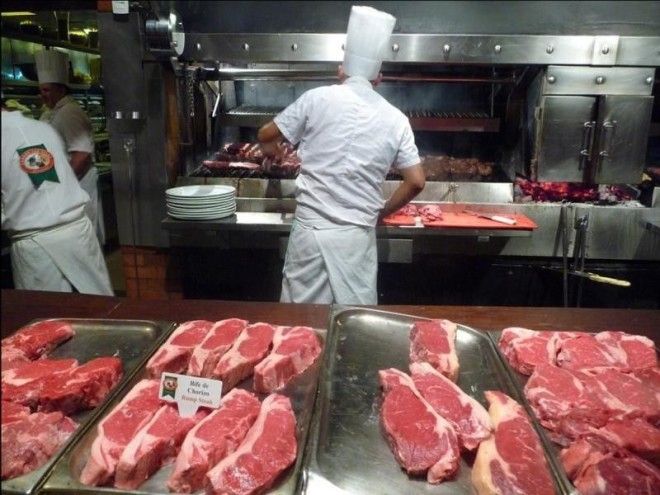 Ezard's cuisine is described as "Australian freestyle." The Melbourne basement restaurant has plenty of seafood to choose from, as well as a full-service bar.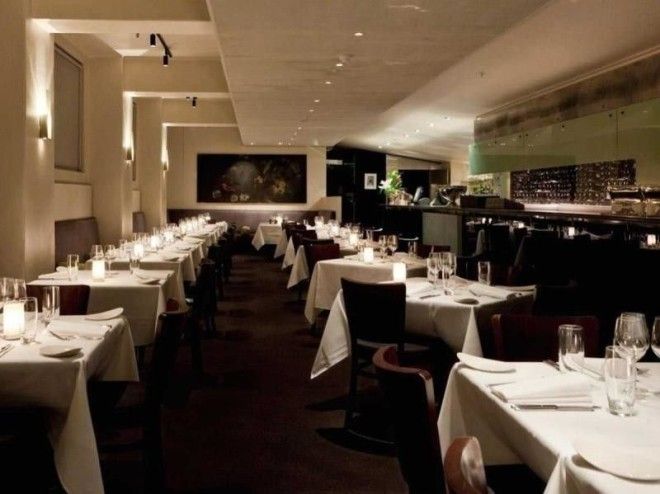 Osteria Francescana is run and owned by Italian chef Massimo Bottura, who returned to his hometown of Modena in Italy to open the restaurant. It's not only a three-star Michelin restaurant, it is also rated the No. 1 restaurant in Italy and the second-best restaurant in the world on this year's World's 50 Best Restaurants list.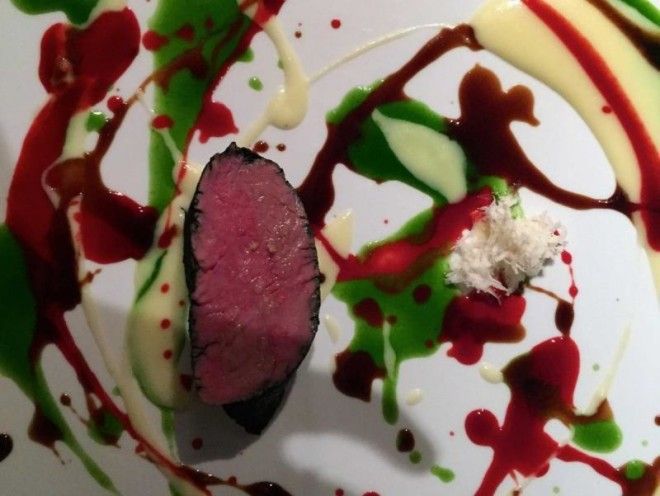 Despite being a tapas bar now, Madrid's La Castela still has the feel of a traditional Madrid tavern: marble, mirrors, a tin counter, and stucco shelves. There's plenty of alcohol to be had, and the mouthwatering tapas are mostly seafood.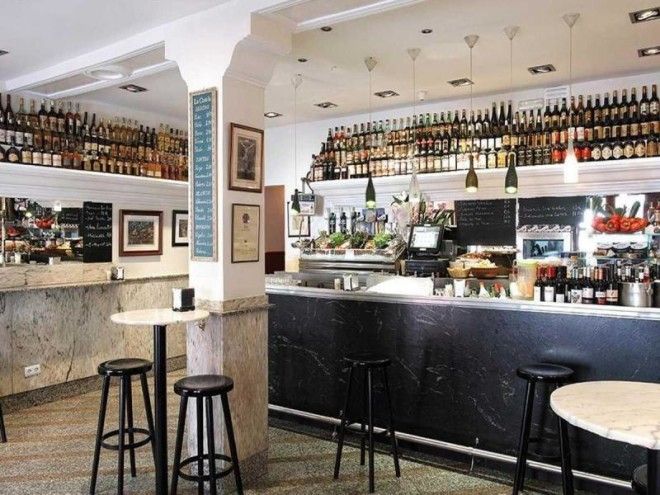 Chef Peter Gilmore builds dishes around produce native to Australia at his Sydney restaurant, Quay. The restaurant's large glass windows look onto amazing views of the Sydney Opera House.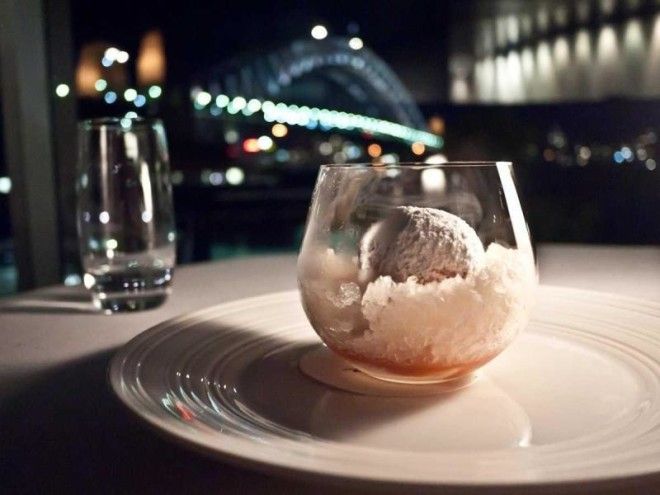 Known for its use of Japanese ingredients in French cuisine, the one-star Michelin restaurant Narisawa in Tokyo serves nature-focused dishes in a creative, unexpected way. The restaurant was ranked No. 8 in the world this year.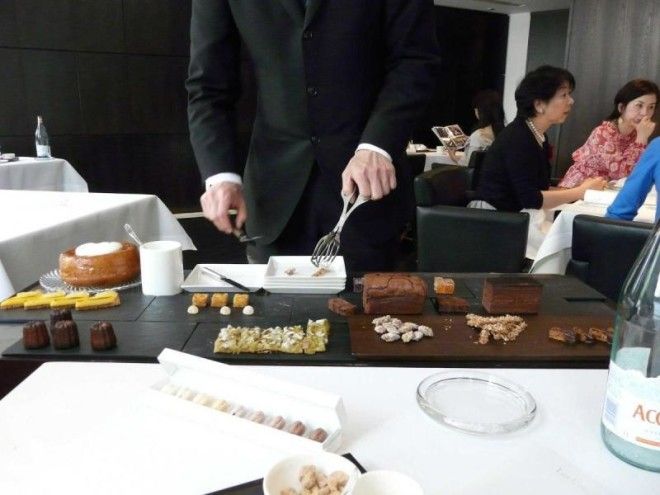 Part of the Ritz Carlton in Grand Cayman, Blue by Eric Ripert is the only Caribbean restaurant that has earned the AAA Five Diamond award. French chef Frederic Morineau specializes in fresh, local-caught seafood.