Deciding what to eat for dinner and pulling together all of the ingredients to make it can be a challenge on busy weeknights. What's even more challenging is trying to make those meals healthy.
For starters, filling your cart with fresh, nutritious groceries isn't cheap. So with the help of some of our favorite nutrition pros, we've come up with a shopping list of foods and seasonings that can make healthy cooking easier on you and your wallet.
Stock up on these 15 low-cost staples and you'll always have the ingredients for a nutritious dinner, says Jackie Topol, a registered dietitian and culinary nutritionist in New York. Long-keeping and versatile, all of the foods are great as is or as part of an easy-to-prepare recipe.
Peanut butter
Think of it as a protein-packed go-to seasoning for sweet and savory dishes. Stir a little into a stew, curry, or soup (pumpkin or butternut squash is a natural), or blend with vinegar, oil, and a little soy sauce to make a quick Asian-inspired salad dressing or dip for vegetables and grilled meats. Its rich, nutty depth can also perk up a smoothie, pancake batter, and even cake frosting.
What to buy:
To avoid added sugars and heart-unhealthy hydrogenated fats, look for a peanut butter with the simplest, shortest ingredients list. Smucker's Natural Peanut Butter, for example, lists only peanuts and salt.
Make it yummy:
To make Topol's dessert quesadilla, spread PB onto a whole-wheat flour tortilla, then top with sliced berries and chocolate chips. Top with another tortilla and heat through in a lightly greased skillet. Cut into wedges and serve.
Refried beans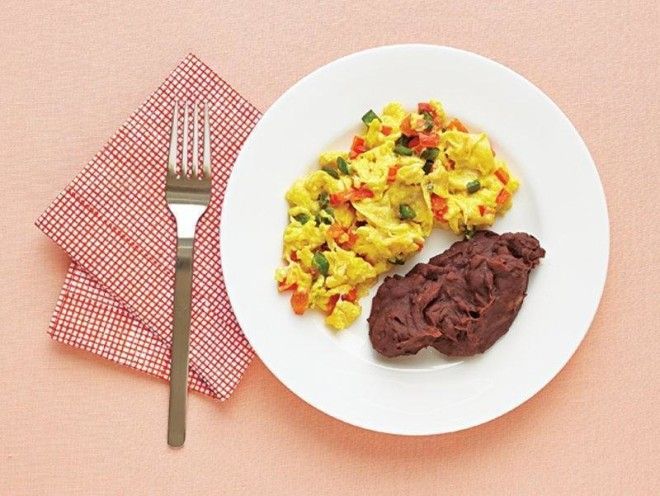 Plain or spiced up with a little salsa, they make a quick side, a taco filling, or a hearty dip for veggie or tortilla chips. Their neutral flavor means that you can slip a few spoonfuls into soups, stews, and tomato sauce to boost fiber and protein, says Holly Clegg, author of the "Trim & Terrific" cookbook series (hollyclegg.com).
What to buy:
Look for fat-free versions. And if you can find them, choose beans in Tetra Pak containers or buy them frozen to minimize your exposure to bisphenol A, a chemical used in can linings that is linked to diabetes and other health problems. Some companies claim that their cans are BPA-free, but the jury is still out on materials used to replace it.
Make it yummy:
Serve your eggs with a side of refried beans instead of toast. "The extra protein and fiber has staying power to make you feel full longer," Topol says.
Rolled oats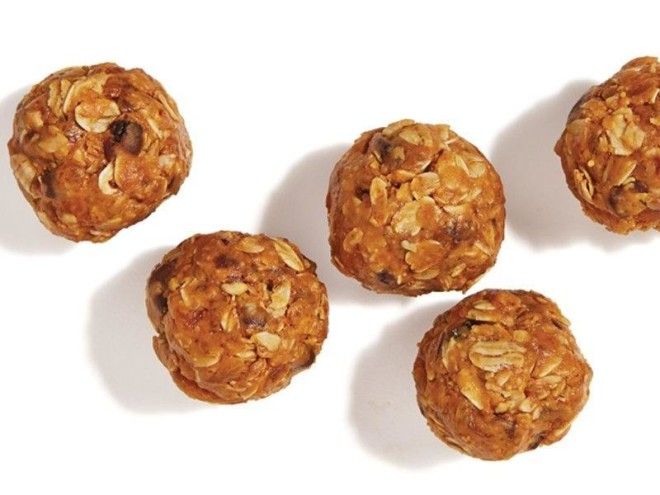 Think of oats as healthier, fiber-rich bread crumbs. You can scatter them on top of casseroles for a little crunch, or blend them into meatballs and meatloaf. Oats also make yummy toppings for fruit crumbles and cobblers, and a?few spoonfuls stirred into muffin and pancake batters add a hearty texture and a healthy whole-grain boost. Topol likes to grind oats in a food processor and use them to coat fish fillets and chicken before sautéeing. Or whirl some oats into smoothies to thicken them up.
What to buy:
Instead of instant, go for old-fashioned oats, which stay with you longer.
Make it yummy:
Topol's "no-bake energy bites" (shown below) are a mix of rolled oats with a little nut butter, dried fruit, chocolate bits, ground flaxseed, and a drizzle of honey or maple syrup. Simply shape the mixture into balls.
Almond milk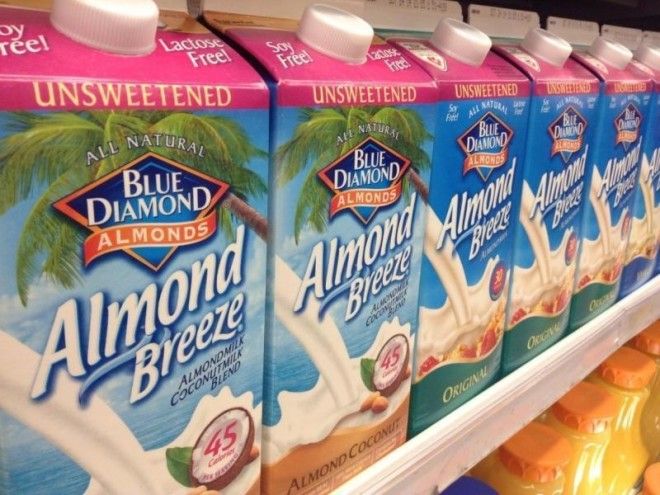 Unsweetened almond milk has about ?half the calories of cow's milk per serving. Almond milk canbe used for cereal, coffee, tea, and smoothies as well as in cooking. "The almond flavor is subtle, so you can use it for both sweet and savory dishes," Topol says. Bonus: You'll run out less often; it comes in shelf-stable packaging that can stay unopened in a pantry for a long time.
What to buy:
Be sure to go for unsweetened plain almond milk, and choose brands that are nutrient-fortified to provide health benefits similar to cow's milk.
Make it yummy:
For killer mashed potatoes, mash cooked Yukon gold spuds with almond milk, roast garlic, and chives.
Frozen winter squash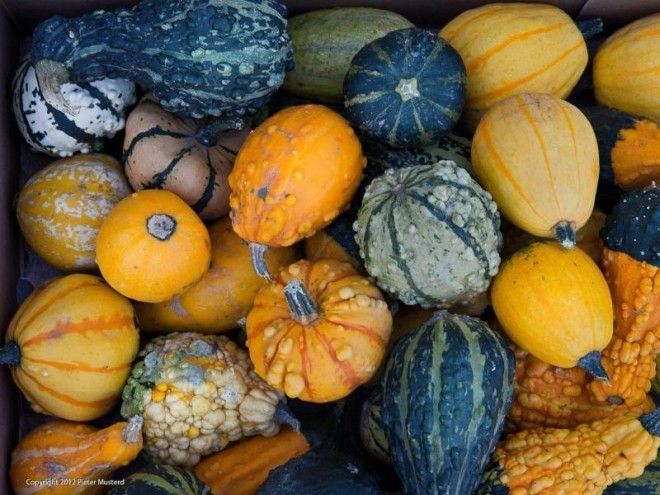 Chunks of the veggie are as versatile as potatoes; you can mash, roast, and toss them into soups and stews. Pieces can also be whirred into smoothies. Plus squash is packed with heart-healthy carotenoids.
What to buy:
Look for frozen squash (acorn, butternut) that has already been puréed to use as a substitute in recipes for pumpkin pies, breads, and other foods.
Make it yummy:
For a low-cal mac and cheese, swap puréed squash for about half of the cheesy sauce called for in your favorite recipe. It cuts calories and fat without sacrificing kid-friendliness. And it's still great comfort food, Clegg says.
Marinara sauce
Cooked tomatoes are even better for you than raw ones because the heat increases levels of lycopene—linked to lower rates of cancer and heart disease—in the fruit. In addition topizza and pasta, try using marinara sauce to make a quick gazpacho or a cocktail sauce for seafood. It also makes a tasty and tenderizing braising liquid for lean meats.
What to buy:
Choose brands that are lower in sodium, such as Rao's Homemade Marinara and Victoria Marinara.
Make it yummy:
For a quick ratatouille, sauté sliced zucchini, yellow squash, onions, and bell peppers in a little olive oil, then stir in marinara sauce and simmer briefly.
Roasted red bell peppers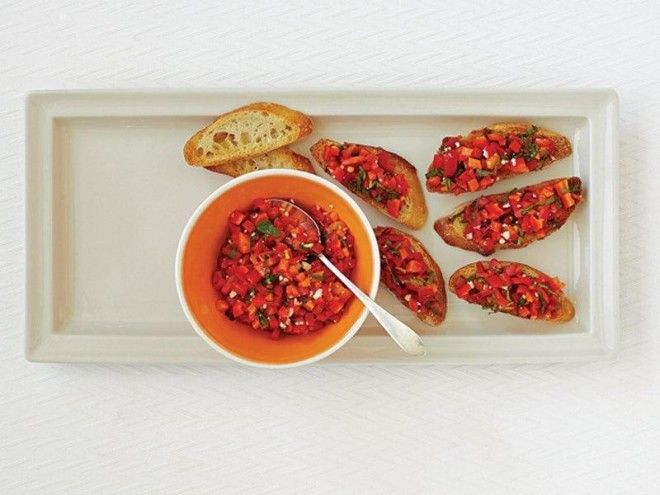 No fresh veggies in the house? That's never a problem if you have a stash of roasted red peppers in jars. Sliced or chopped, they're an easy way to slip vitamins A and C into salads, sandwiches, and sautés. Puréed, they're a great starting point for a quick sauce or soup. Or blend with reduced-fat cream cheese to make a sandwich spread or dip.
What to buy:
Look for organic peppers that are packed in brine or water. They're lower in calories than those packed in oil.
Make it yummy:
Topol's quick crostini appetizers (shown above) are simple to make. Chop drained red peppers with a little crushed garlic, chopped fresh basil, and olive oil, then spoon the mixture onto toasted whole-wheat French bread rounds. Serve red-pepper crostini alongside bowls of vegetable soup to make a meal.
Veggie burgers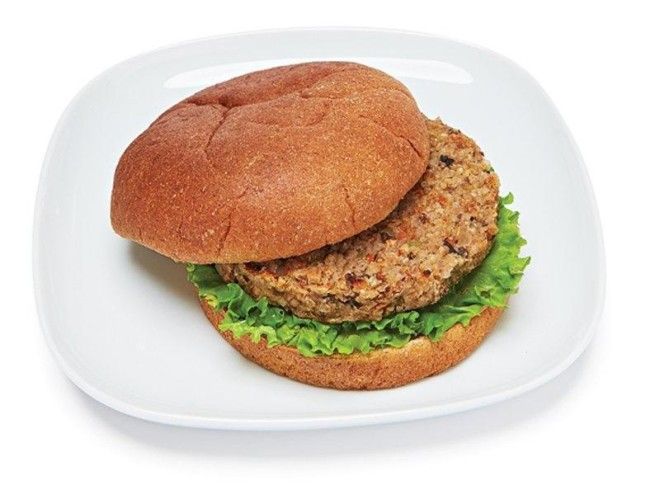 They're a great stand-in for ground beef. Crumble them to use as a substitute for ground beef in a Bolognese sauce or in stuffed peppers. Or slice them into strips for pizza, salads, and tacos.
What to buy:
It's worth spending?a little more for organic brands like Amy's. Nonorganic veggie burgers may be made with textured vegetable protein, which during processing may leave traces of hexane, an industrial solvent.
Make it yummy:
Prepare a fiber- and protein-rich hash by sautéing cubed veggie burgers with chopped potatoes and onions, thyme, and pepper. Top with a poached egg if you like.
Hummus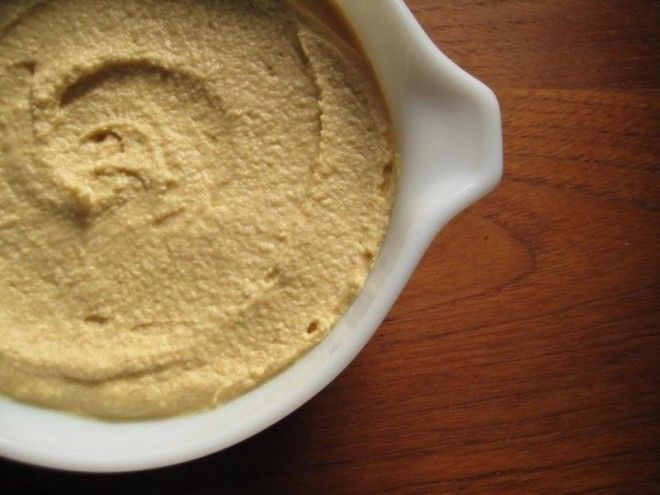 Just about anything mayo can do, hummus can, too—with more fiber, less fat, and a tangy flavor. Think chicken salad, deviled eggs, a sandwich spread, or a burger topper. It's also great on pizza dough, Topol says. Spread it on? a whole-wheat crust and top with salad greens, tomatoes, and olives.
What to buy:
Choose brands with the simplest, shortest ingredients list.
Make it yummy:
For an easy sauce, Clegg recommends spreading hummus on fish or chicken fillets before baking them. The hummus will create a yummy sauce as it bakes.
Low-cal flavor boosters: Turmeric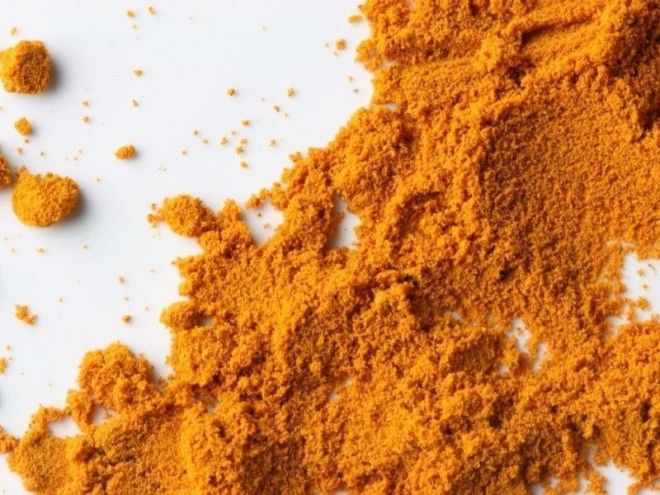 Spices and sauces are a great way to liven up meals instead of using high-cal and/or not-so-healthy ingredients such as butter, oil, sugar, and salt. Here are some favorites of nutrition experts we interviewed: A staple of Indian cuisine, the pungent, earthy spice can wake up ho-hum dishes like eggs, lentils, and tofu, says Patricia Bannan, a dietitian who specializes in nutrition and author of "Eat Right When Time Is Tight" (NorLightsPress, 2010).
Diet Bonus:
Research suggests that a substance in turmeric, curcumin, may help fight infections and some cancers.
Make it yummy:
Add flavor without calories by rubbing turmeric on chicken before grilling. Or try a pinch of the spice in scrambled eggs.
Unsweetened organic cocoa powder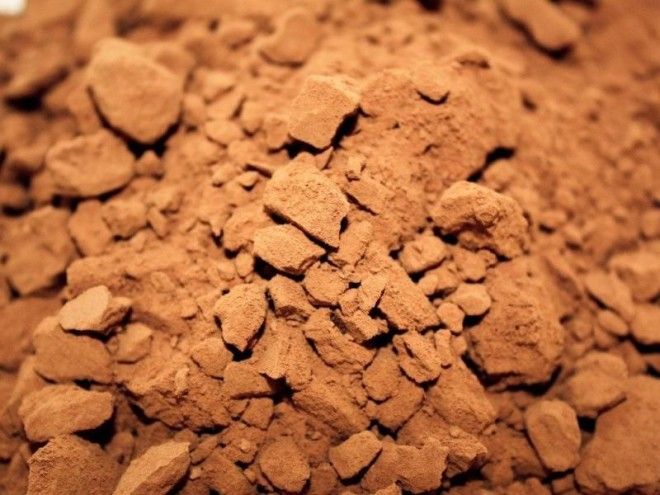 Keep a shaker on hand for desserts and more. "Use it to sprinkle onto oatmeal and yogurt?or stir into chili or coffee for an extra dose of healthfulness and a hint of decadence," says Jackie Newgent, dietitian, nutritionist, and author of "1,000 Low-Calorie Recipes" (Houghton Mifflin Harcourt, 2012).
Diet Bonus:
One tablespoon has only about 12 calories, and studies suggest that the flavonols in cocoa have heart-healthy benefits.
Make it yummy:
Try a dusting on air-popped popcorn.
Miso paste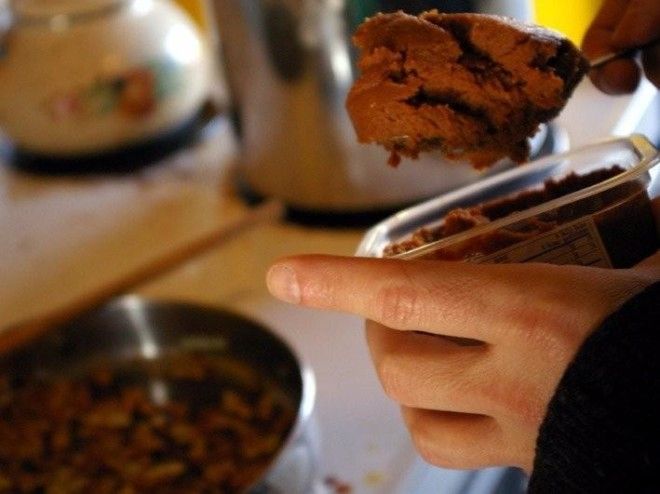 Made from fermented soy beans, the paste is like an all-in-one fat and salt substitute. The nut-buttery texture adds creaminess, and the salty, earthy flavor gives foods more depth. Add a little to lean ground meat to give burgers an unexpected kick. Or whisk it into mashed potatoes instead of butter.
Diet Bonus:
It has a fraction of the fat of oil or butter. And a little goes a long?way. Also, it has just 34 calories per tablespoon (olive oil has 120). But miso is ?high in sodium, so don't use salt and miso paste in the same recipe.
Make it yummy:
Mix up a lower-cal salad dressing by swapping a tablespoon of oil for a tablespoon of miso paste. Or try this recipe from Lauren Slayton, author of "The Little Book of Thin" (Perigree Books, 2013) and founder of Foodtrainers in New York City: Combine 1 tablespoon of miso paste, 2 tablespoons of rice vinegar, and 1?4 cup of olive oil in a jar. Shake, then toss with greens.
Cinnamon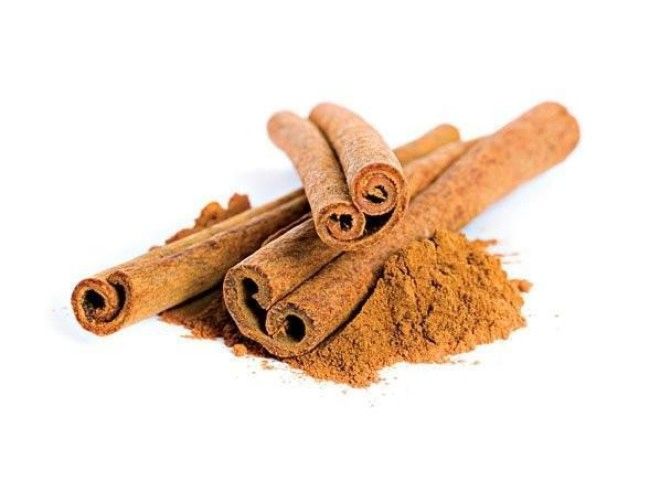 Even though there's no sugar in it, this "sweet" spice is a go-to ingredient for sweet and savory dishes. "Add a pinch to plain chicken, lamb, meatloaf, pilaf, or vegetable soup to make it much more interesting for the palate," Newgent says.
Diet Bonus:
It's a healthy way to add sweet flavor to foods.
Make it yummy:
Sprinkle a little on starchy veggies such as carrots, squash, and sweet potatoes before roasting.
Hot sauce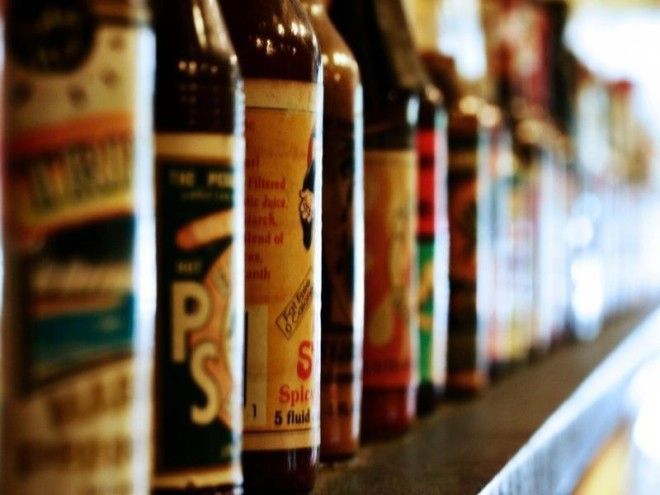 Its tangy heat can liven up any bland dish? for zip calories.
Diet Bonus:
Hot peppers are loaded with capsaicin, a natural metabolism booster.
Make it yummy:
Slayton keeps a stash of hot-sauce packets in her makeup case—of all places—to make sure she's never without. She likes the kick it gives pretty much everything she eats. "I like it on eggs, roasted brussels sprouts, shrimp cocktail, even sushi," she says.
Jasmine green tea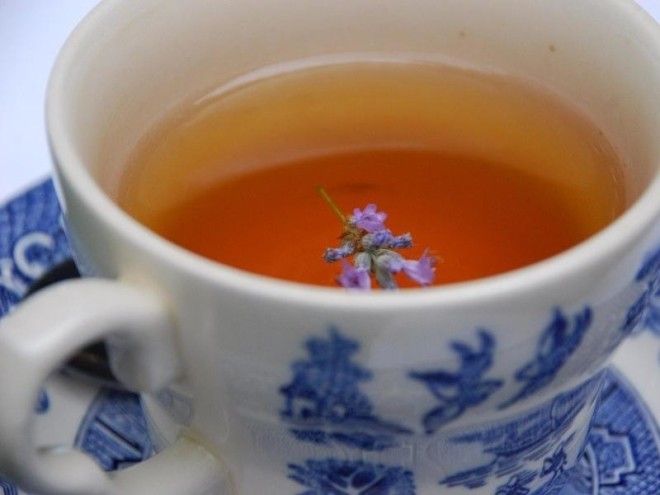 Even if you don't sip it by the cupful, that subtle floral-flavored tea makes a great cooking broth that has almost no calories. Try simmering oatmeal, quinoa, or other grains in brewed jasmine green tea instead of water.
Diet Bonus:
While infusing dishes with flavor, you'll get a dose of antioxidants that have anti-carcinogenic and anti-inflammatory effects.
Make it yummy:
"I use green tea as a poaching liquid for chicken when making chicken salad," Newgent says. And when a recipe needs a little water to thin a sauce or dip, like hummus, she uses green tea instead.