We all know how good olive oil is for us, but did you know how blooming handy it is around the house too? Not only is it your secret weapon in the kitchen, it's an amazingly effective beauty tool, too!
Freezing and preserving fresh herbs
Never let fresh herbs go to waste again! This method is super easy and frozen oil is much more gentle on herbs than ice. Freezing in oil works best with harder herbs, such as rosemary, sage and oregano. The best bit is you can pop your oil cube straight into the pan and cook your dishes wonderful smelling herb-infused cooking oil.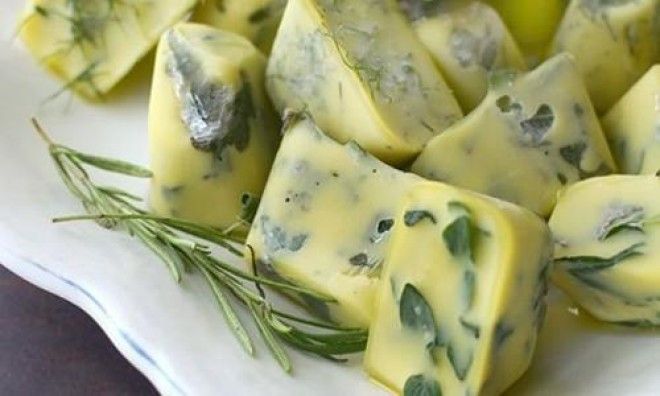 As a deep conditioning hair mask
If you want your locks to look super shiny, try a super cheap and easy DIY hair mask. Mix one egg yolk with two tablespoons of olive oil and work it into dry hair. Let it sit for 15 minutes then rinse out thoroughly.
As a furniture polish
Olive oil is a gentle substance, but still powerful enough to remove paint, chewing gum and other sticky substances.
For the base of a chilli oil
Anyone that loves a bit of a kick to their food should try this! Just add two whole chillis to the oil and store in a cool, dark place overnight to allow the flavour to infuse.
As a softening bath soak
Just add 5 tablespoons of oil to your bath and your skin will feel silky smooth afterwards!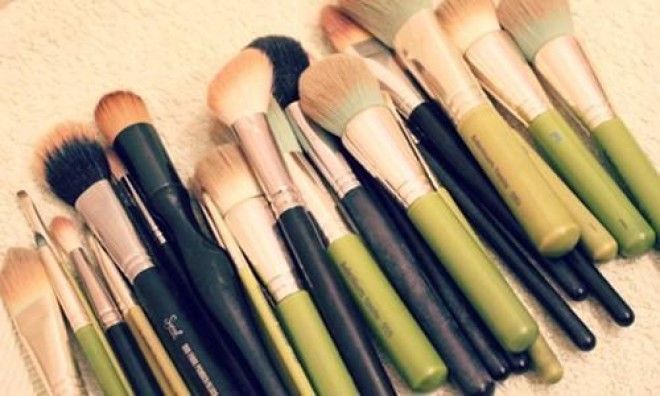 To clean your make up brushes
We all know that we should clean our make-up brushes often, but we're often stumped on what to use. Using soap alone can often leave brushes will a murky residue, so instead mix 1 part olive oil and 2 parts antibacterial soap. Swirl your brushes around and watch the oil slide off
Taming frizz and fly-aways
Just rub a drop between your palms and smooth over you hair. Easy!
As a soothing after-sun
Mix with a few drops of vinegar to reduce redness and calm your skin down.
As a super effective foot treatment
Want super soft feet? Rub your feet with olive oil, then pop on some bed socks and let skin softening olive oil work its magic overnight.
As a very affordable cuticle oil
Every night before bed apply a drop of olive oil on to each of your cuticles. This will moisturise and in turn strengthen your nails. Alternatively, pop a few drops into warm water and bathe your hands for a moisturising treat.
As a gentle make-up remover
Harsh removers are a beauty no-no! By using a gentle and moisturising oil, your make-up will come off more easily AND your skin will benefit, too.