The architects and artists at Snarkitecture have created a beach that's unlike anything you've ever seen. Using nearly one million white plastic balls, the studio installed a 10,000 square foot ball pit smack dab in the middle of the National Building Museum's grand hall in Washington D.C. As if its sheer size wasn't impressive enough, the installation's monochromatic white on white color palette makes "The Beach" simply unforgettable.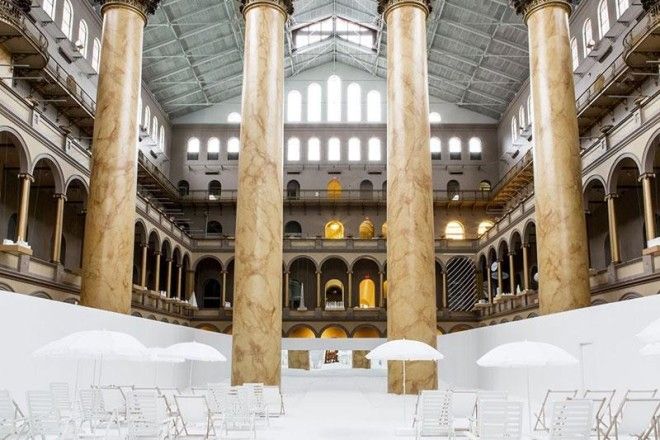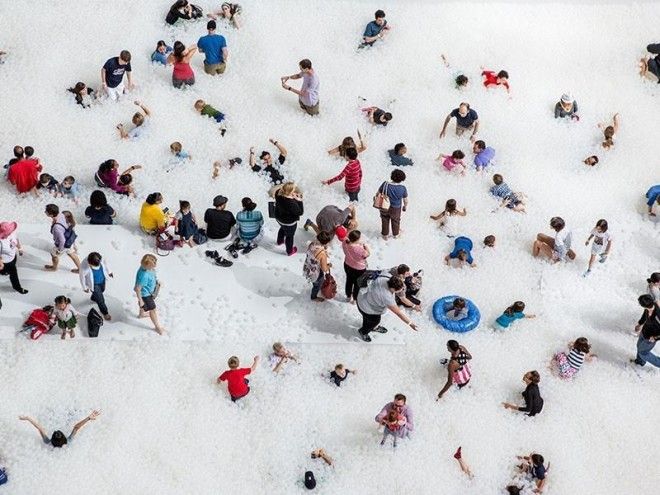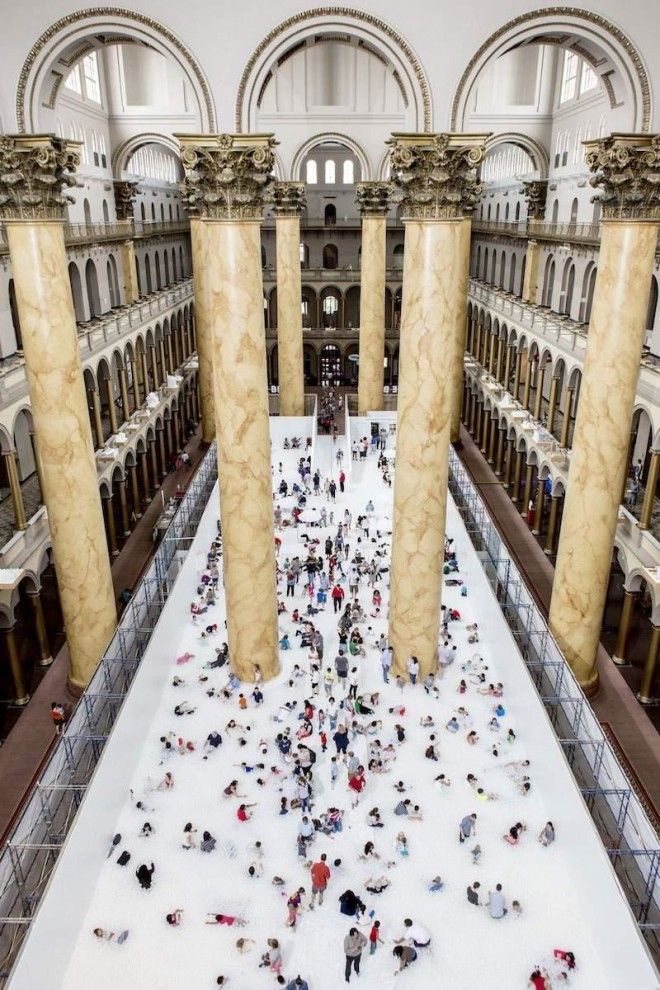 "The Beach" was created to encourage people to interact with their surroundings in a fun (yet unexpected) way. But you don't have to wade through the pit of recyclable plastic balls to enjoy all that this "beach" has to offer. Snarkitecture also created a 50-foot "shoreline" that's stocked with beach essentials like crisp white lounge chairs and umbrellas—and there's even a nearby snack shop. A mirror sits directly across from the shoreline, transforming the sea of white into an endless image. The massive ball pit will be open through September 7.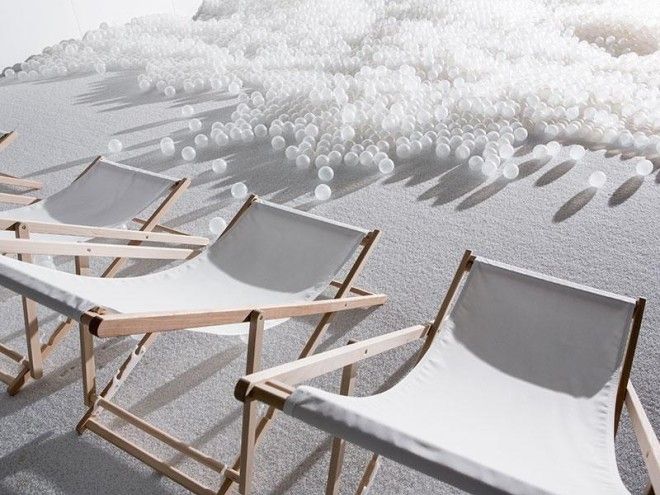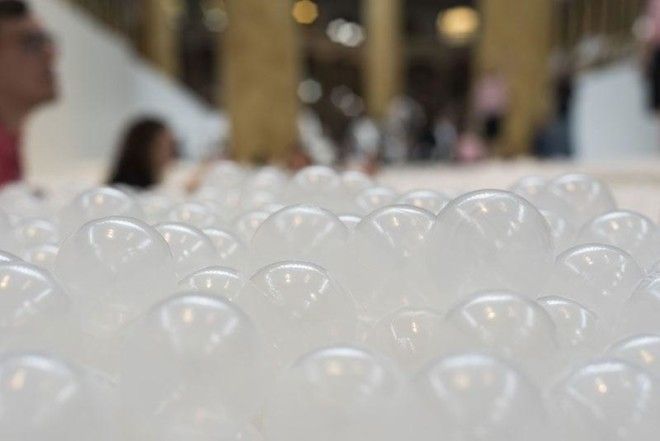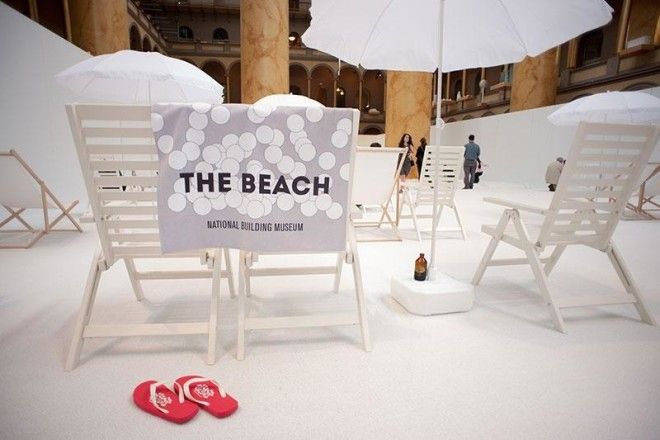 Snarkitecture was created in 2008 by Alex Mustonen and Daniel Arsham, who met while studying together in New York. The Brooklyn-based studio is a collaborative team that focuses "on the viewer's experience and memory, creating moments of wonder and interaction" that let people play with their environments. The all-white ball pit installation resembles many of the group's other projects and collaborations (see below).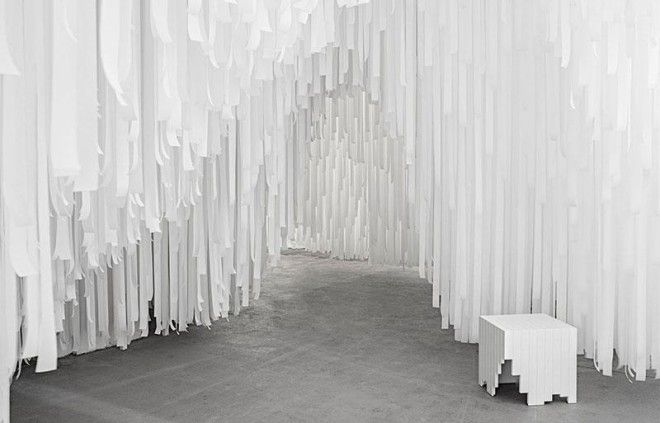 Collaboration with COS for Milan Design Week 2015.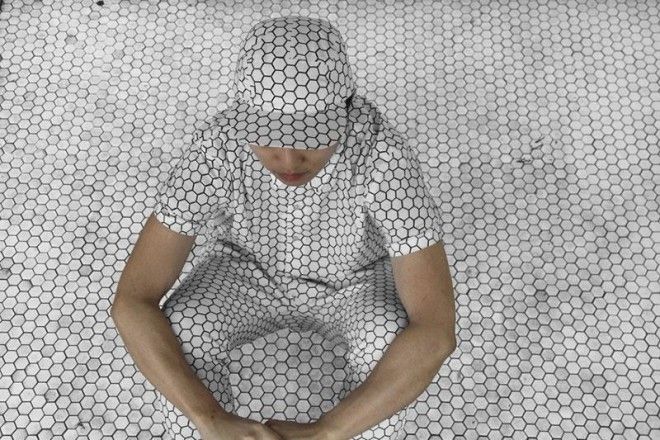 Collaboration with Print All Over Me.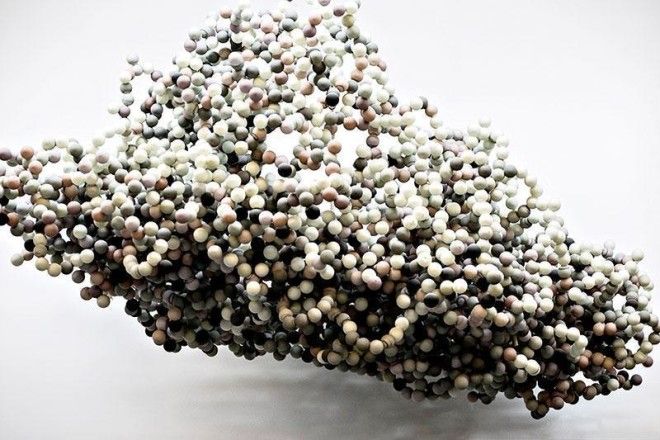 AIRBALL.