Maroon 5 canceled two of its September concerts in China on Thursday, July 16, and the reason may have to do with one band member's since-deleted tweet — about the Dalai Lama. According to the BBC, keyboard player Jesse Carmichael tweeted that he "sang happy birthday to his holiness" on July 6, a comment that incited quite a reaction amongst Chinese fans.
China has long been known have a contentious relationship with the Dalai Lama; the holy leader has lived in exile in India since 1959.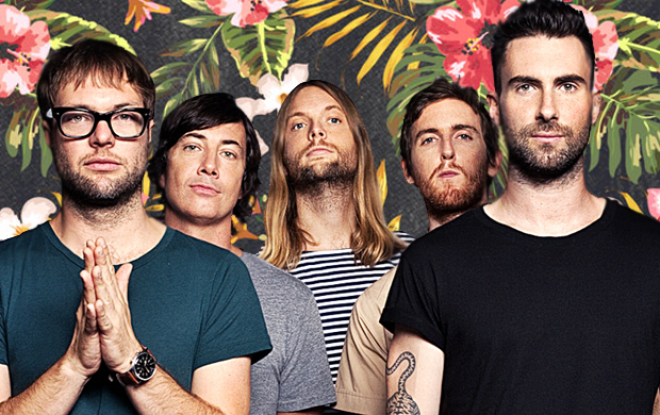 "We hear musings about Maroon 5 being prevented from performing by our political friends up above," a
Time Out Beijing
article reads, citing Carmichael's reported attendance at the Dalai Lama's 80th birthday celebration, "all an artist needs to get a big X on their visa application."
Live Nation did not give a specific reason for the cancellation, and the band has yet to make a public statement about the change in schedule.
Several other big-named artists have similarly had to pull out of their shows in China for political reasons over the years. Oasis, Bjork, and James Blake are among the names that were restricted from touring in China.
And in 2011, Linkin Park was barred from the country entirely after they attended a youth media conference in Los Angeles and took photos with the Dalai Lama.