Over 2 million animals fly commercially each year.
It's looks less like this: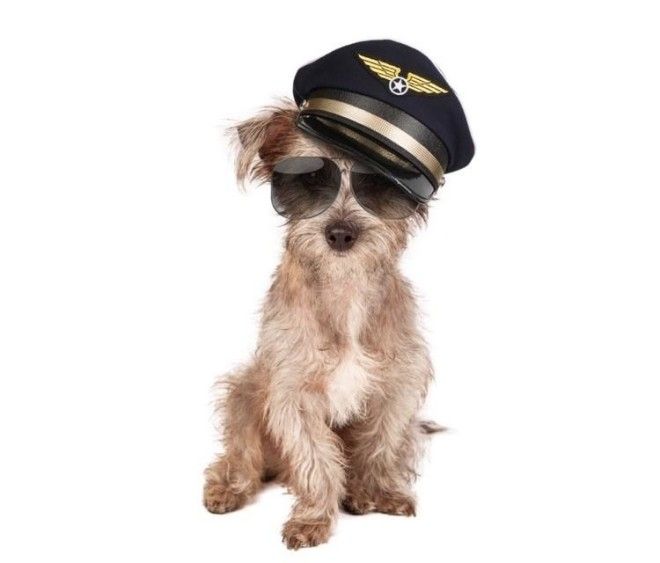 "Ladies and gentleman, this is your captain speaking. You are now free to sniff each others' butts."
And more like this: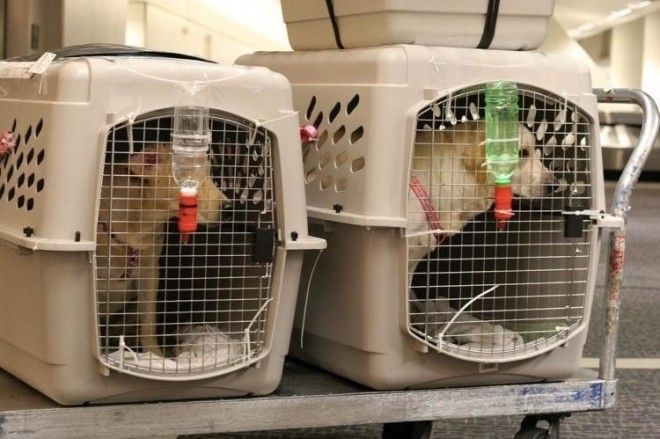 "Can we at least get some pretzels?"
The experience is often chaotic and stressful for humans and animals alike. While animals have a 1 in 50,000 chance of suffering injuries or death during air travel, stories of incidents often spread rapidly.
As such, pet owners are looking for any way to make sure their furry friends are happy and healthy throughout the travel experience.
That's why John F. Kennedy Airport in New York City is stepping up big time for animals and their owners.
To assist four-legged travelers and the humans who love them, Kennedy is turning an unused cargo terminal into The Ark at JFK, a full-service, USDA-approved airport facility just for animals.
And from the looks of it, it's going to be
doggone
fancy.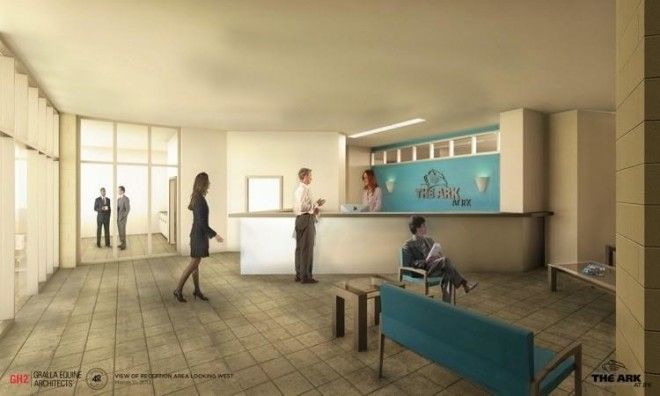 No word on whether they're tuned to Animal Planet, but The Ark does have flat-screen TVs just for pets.
Named for the biblical vessel, The Ark at JFK is more than a terminal, it's set to be a first-class destination for pets.
Opening in early 2016, the 178,000 square foot space will replace Vetport, a 10,000-square-foot facility built in the 1950s.
The Ark will house a pet spa (complete with "pawdicures"), dog suites, a cat adventure jungle, an animal training center, and a veterinary hospital. Pets can spend the night or just pop in between flights.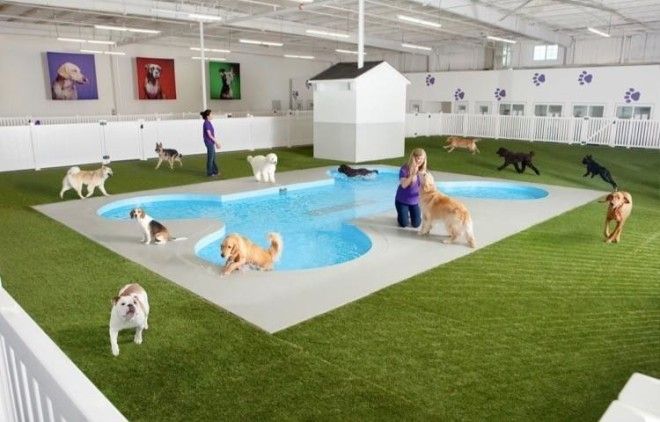 This is the place your dog is running to when she kicks her paws in her sleep. Image by Ark Development.
It will also be a comfy spot for larger animals like horses and livestock, who definitely can't fit comfortably under the seat in front of you. When horses and livestock enter the United States, they're required to remain in quarantine to check for contagious diseases. Depending on their country of origin, the animal's stint in quarantine could last anywhere from three to 60 days! At The Ark, their stay will include climate-controlled, hay-lined stalls.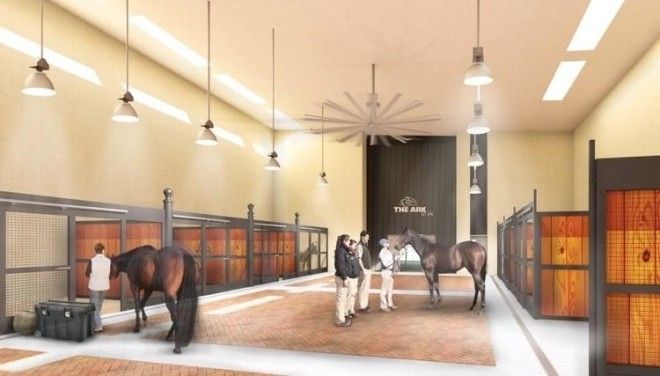 "What is this, Horseville? 'Cause I am surrounded by nay-sayers! Wordplay!" Quote from "30 Rock."
This isn't just to make humans feel good about where their pets are; The Ark is designed to minimize stress on pets and livestock,
thanks to input from architecture and animal experts.
The space was designed by master architects and leaders in animal facility design including Temple Grandin Livestock Handling Systems.
You may know the name Temple Grandin because she is a leading animal expert, advocate for people with autism, and the subject of the eponymous HBO film.
Grandin's systems encourage calm and humane animal transport and will be found throughout The Ark.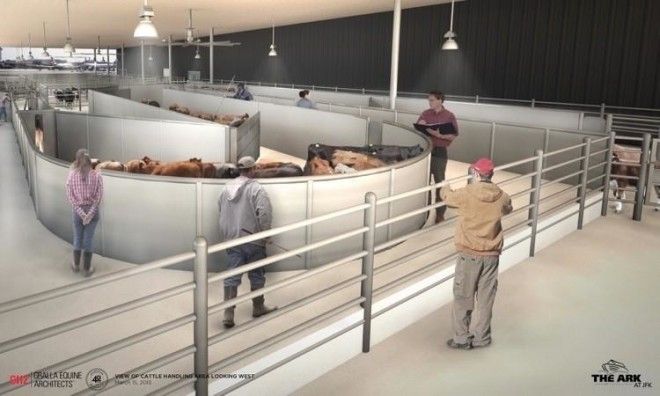 If you saw "Temple Grandin," you may remember Grandin espousing the importance of moving livestock in circular patterns to cut down on stress. That system will be put to use in The Ark. Image by Ark Development.
Staying at The Ark won't come cheap, but for many owners, it's a small price to pay for peace of mind.
Prices for are still in the works, but a first-class dog "suite" could run pet parents $100, and that's on top of airline tickets and fees.
But for the 63% of pet owners who see their animal as a member of the family and who contributed to the $58 billion spent on pets last year, it may be a small price to pay for their comfort and safety during long and stressful trips.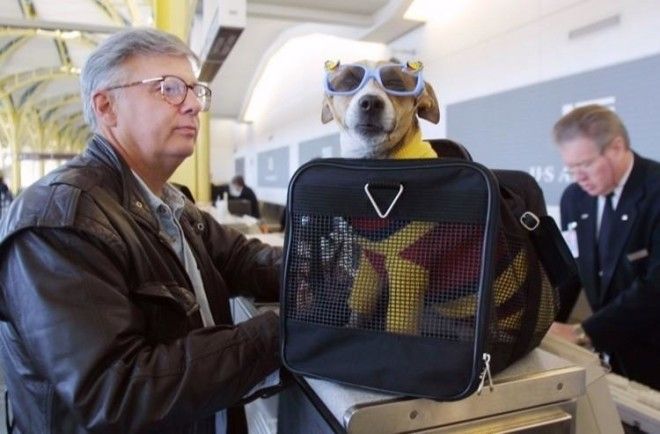 I will do a lot of things in this life, but I'll never be as cool as this dog.