The American flag is one of the most beautiful and important of symbols.
Just the sight of the Stars and Stripes can bring people to their feet, inspire sports arenas to sing, and cause military members to salute. The American flag means so much to so many people. And when I saw what one man was able to do in order to pay homage to our great nation, I was truly touched.
John T. Unger is an artist living in Hudson, New York. He is well known for his sculptural art using scrap industrial steel, and for his bottle cap art. But for this project, he made his largest bottle cap piece ever. John created an enormous American flag made entirely from Budweiser caps that were crimped and nailed to plywood. The result of his efforts? Absolutely breathtaking.
John's American flag piece is appropriately called "Old Glory." "Old Glory" travelled from coast-to-coast, from John's home in New York to the Stagecoach Music Festival in Indio, California. These photos below show his truly beautiful and iconic piece of Americana.
To start the project, John received 13,000 Bud Light Platinum caps, 10,000 Budweiser caps, and 5,000 Bud Light caps. The three boxes weighed over 130 pounds!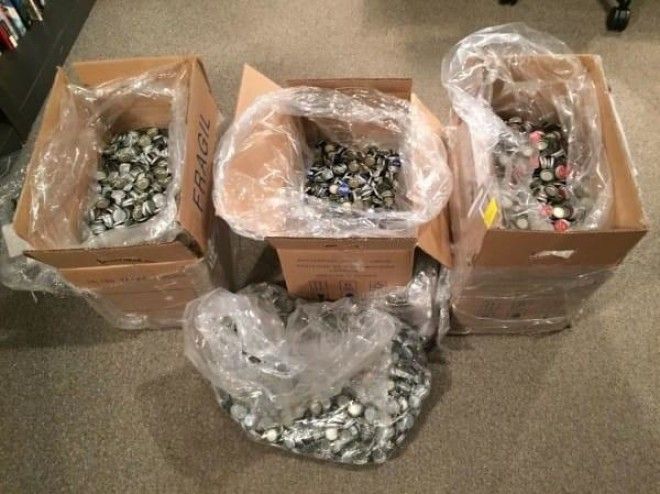 John used a projector to sketch out the image on large pieces of plywood that measured ten feet by sixteen feet. That's 160 square feet of bottle cap art!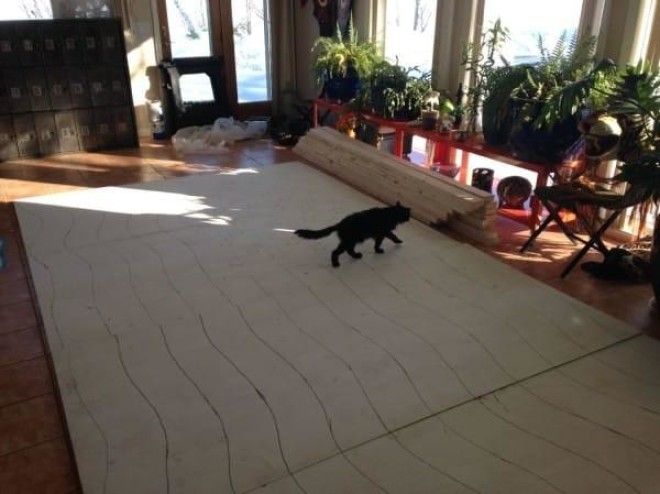 Before he could nail his caps down, John had to punch a hole in every single cap. John then staggered the caps so that they could be as close as possible to each other.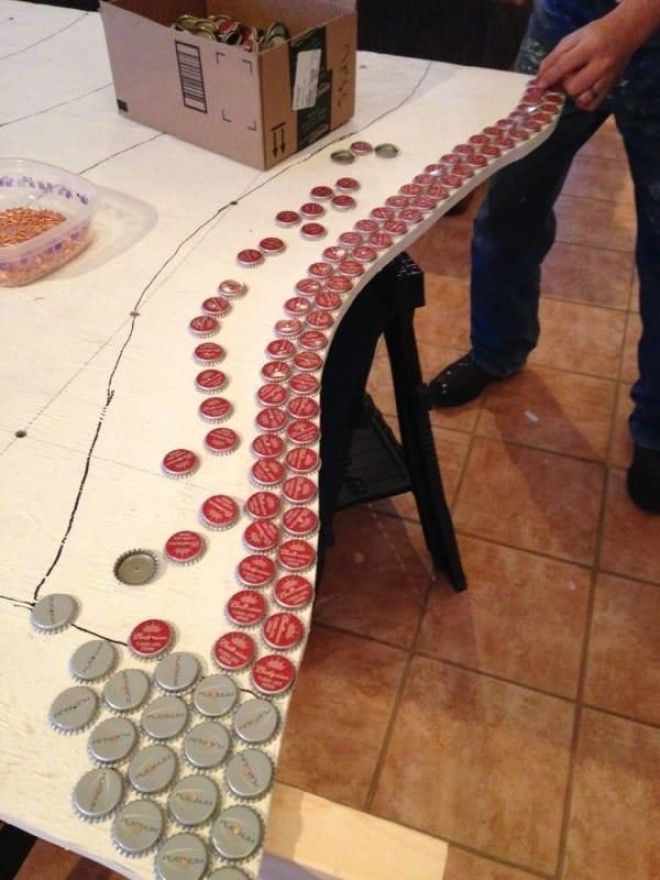 John was able to create the points of the stars by making several of the caps into triangles.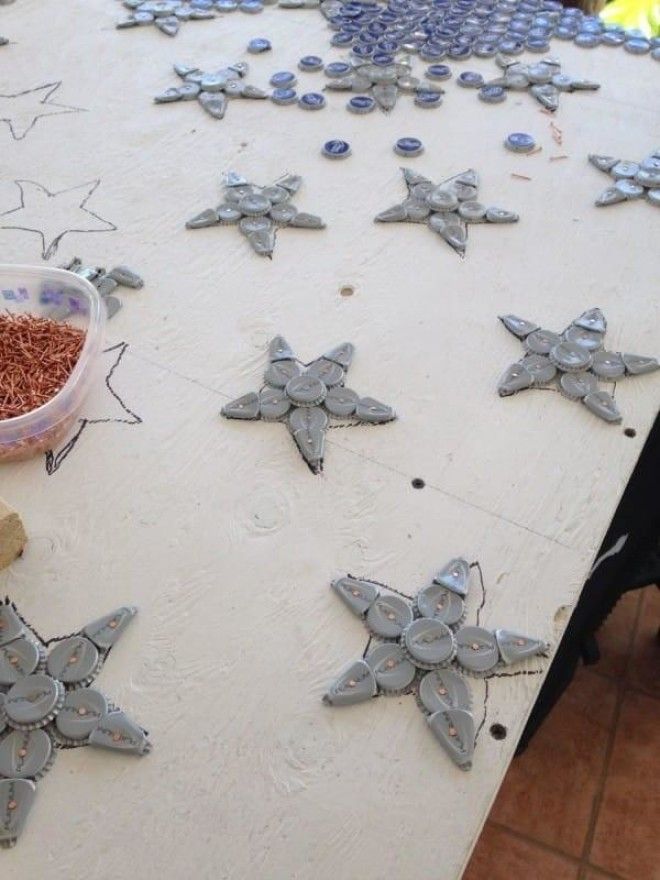 Once the stars were completed, John filled in the rest of the space with blue Bud Light caps. In order to fill in the gaps around the stars, some overlapping of bottle caps became necessary.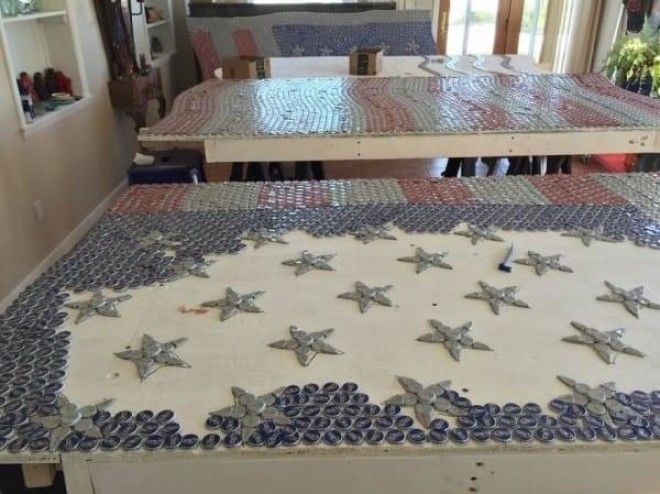 When all was said and done, John used over 20,000 bottle caps. He writes on Bored Panda, "What I loved about the project, was how iconic it was — you can't get more American than Bud caps."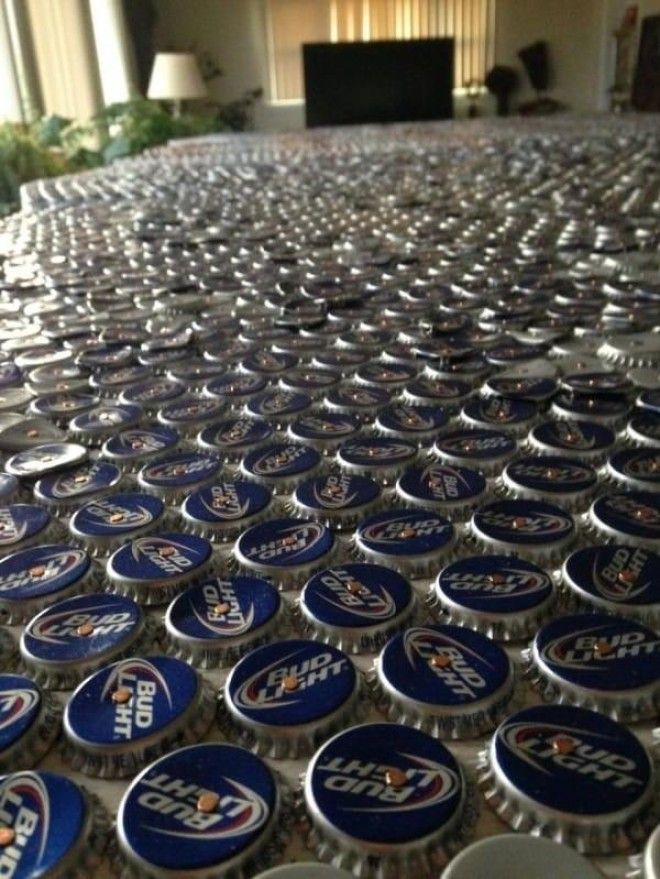 "Old Glory" was transported across the country to the Stagecoach Music Festival. John writes on Bored Panda, "I love that the artwork traveled from coast to coast."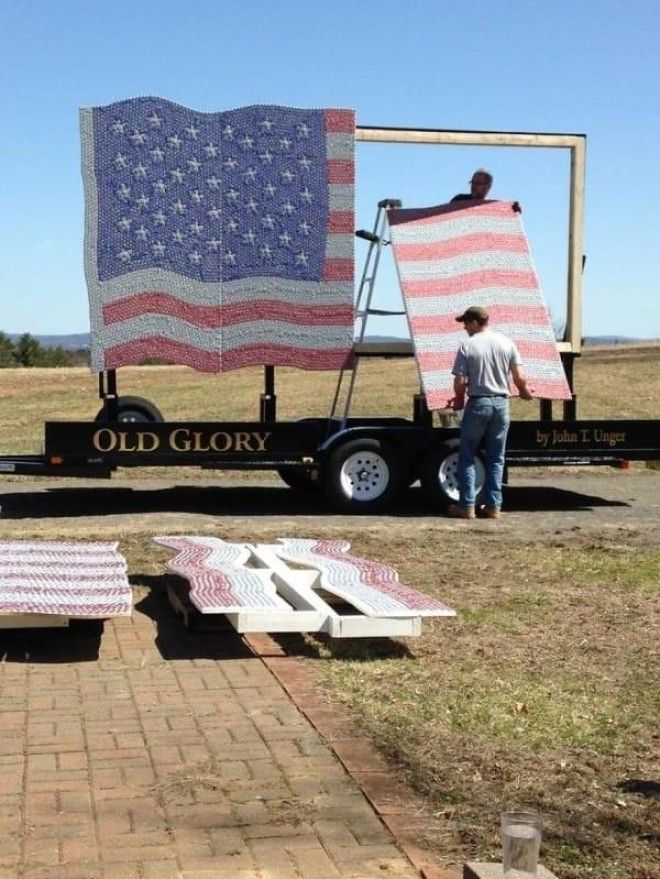 "It's also amazing how bottle cap mosaics interact with the light. When you look at one or two caps from any brand, they're generally not all that impressive. But when you group hundreds or thousands of them together and let them catch the sunlight, they truly glow."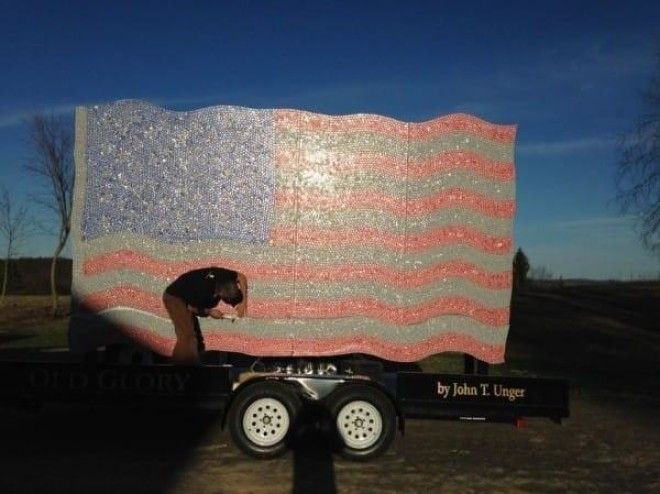 John was able to create "Old Glory" in just two months! He writes on his website, "Normally, I would want closer to a year to do a piece as large as this."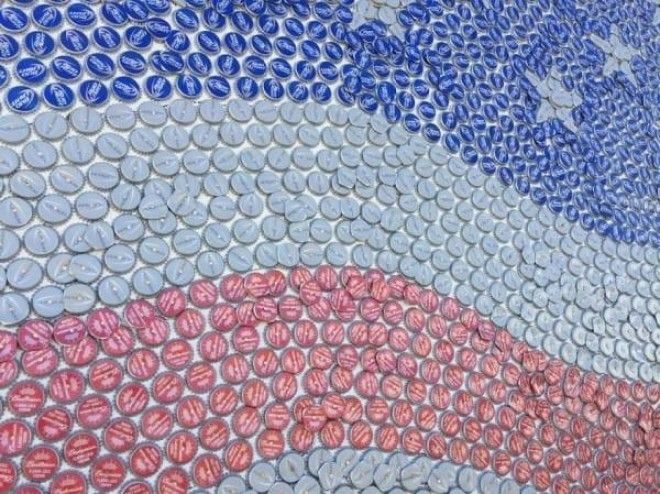 But John was determined to have "Old Glory" ready in time for Stagecoach, and he succeeded! He writes, "I'm very proud of how well this piece turned out."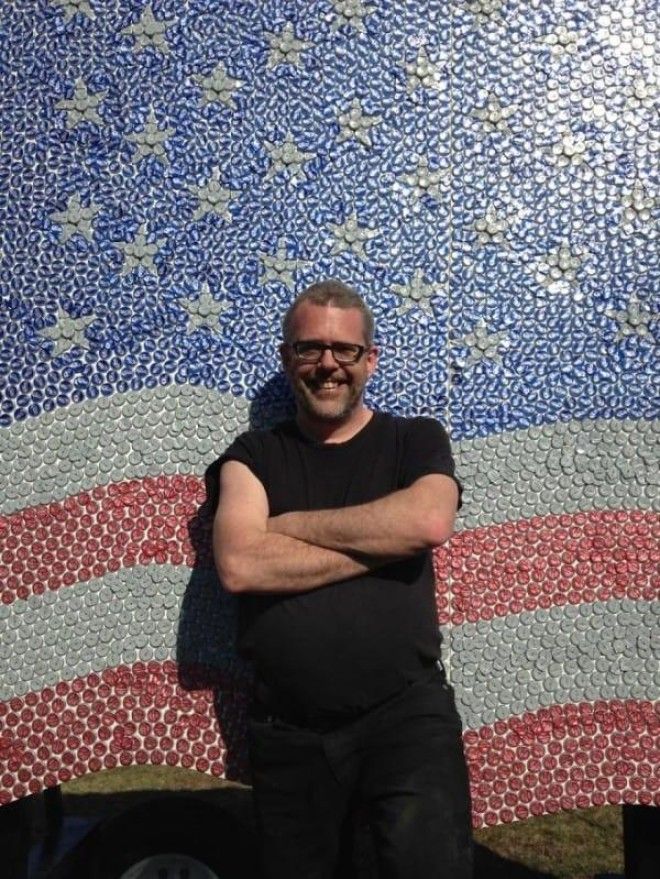 This beautiful bottle cap mosaic was a smashing success at Stagecoach. John writes, "People lined up day and night to take their picture with 'Old Glory.'"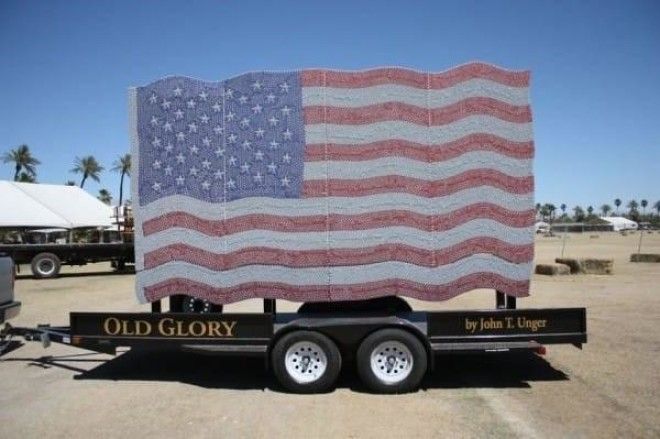 "Old Glory" even inspired a short documentary by filmmaker Stephen Blauweiss to air on PBS. John's art truly is a stunning and patriotic work of Americana!