From secluded beaches in Europe to breathtaking stretches of sand in Asia, the world is covered with spectacular shorelines to explore.
We've scoured the world to find incredible beaches you should add to your bucket list.
Whether you're looking for beaches renowned for their scenery and activities, those that offer unbelievable experiences (like swimming with pigs), or stunning locations that remain uncrowded by tourists, we've got you covered.
Scala dei Turchi in Agrigento, Italy, is a white cliff that has eroded into stairs, allowing visitors to hike down its steps before reaching the beach at its base. Visitors can often be seen jumping into the water off the nearby cliffs and rocks.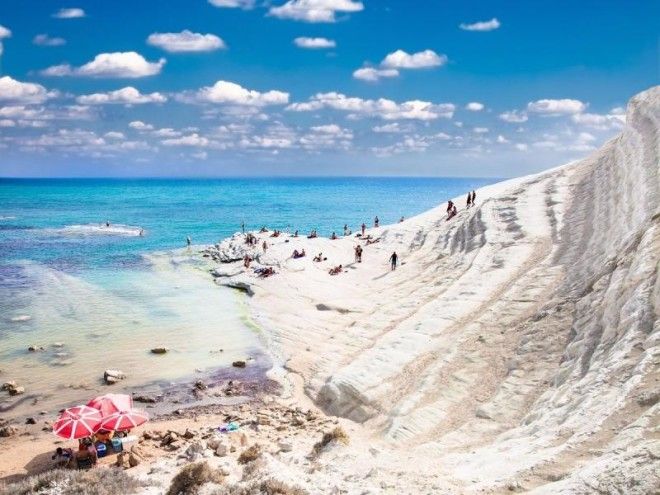 Zlatni Rat, a spit of land on the Croatian island of Bra?, extends more than 1,600 feet into the sea. Composed mostly of a white pebble beach and Mediterranean pine groves, the beach gets good wind, making it a prime spot for those who love water sports.
Whitehaven Beach, on Whitsunday Island in Australia, hosts a cove where the tide shifts the sand and waters together, creating a breathtaking combination. White sands and turquoise waters blend seamlessly for a marvelous view.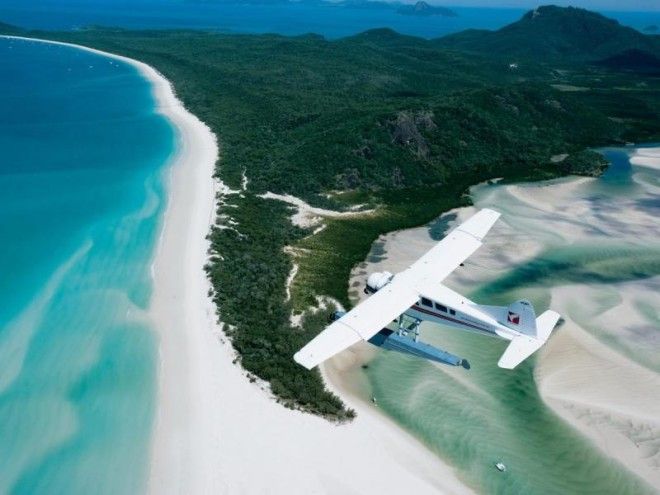 Tucked away under the surface, the Marieta Islands' "Hidden Beach" is a secret beach with crystal-clear waters that travelers can access either by swimming or kayaking through a long water tunnel.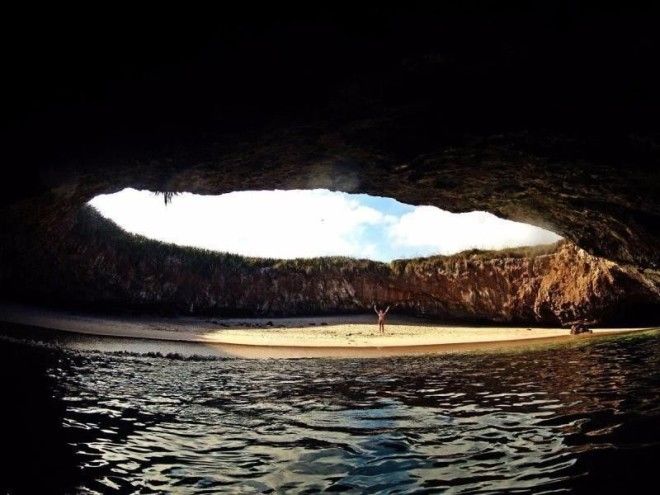 Navagio Beach, also referred to as "Shipwreck Beach" and "Smuggler's Cove," sits hidden in a secluded cove on the island of Zakynthos in Greece. The off-the-beaten-path beach is famous for the shipwreck that sits on its scenic shore. The ship, which stopped here when it was chased by authorities for smuggling illegal cargo in the 1980s, has remained here ever since.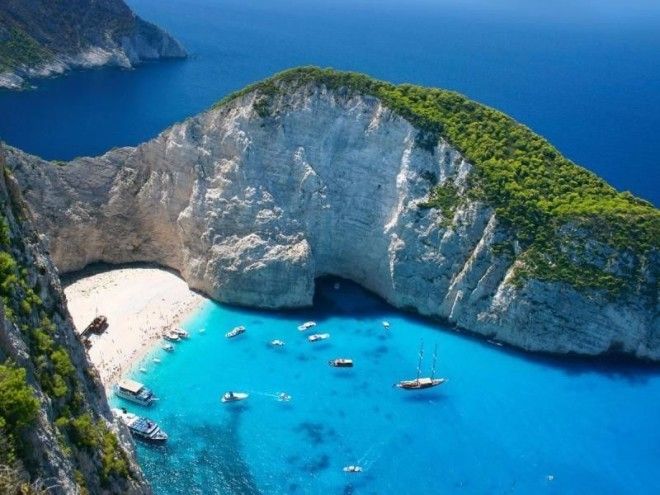 At Boulders Beach in Cape Town, South Africa, visitors can witness thousands of endangered African penguins roaming the area.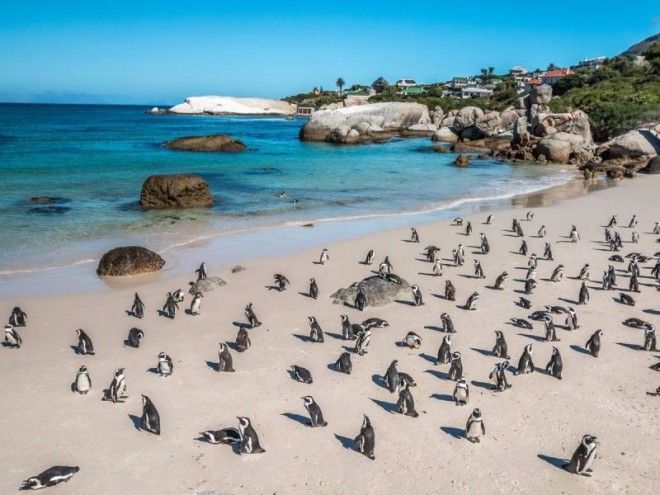 Head to the village of Ölüdeniz in Turkey, and you'll find a sheltered lagoon that sits beside a breathtaking national park and a long stretch of sandy beach. The destination is also popular for tandem paragliding, with impeccable views of surrounding mountains to enjoy.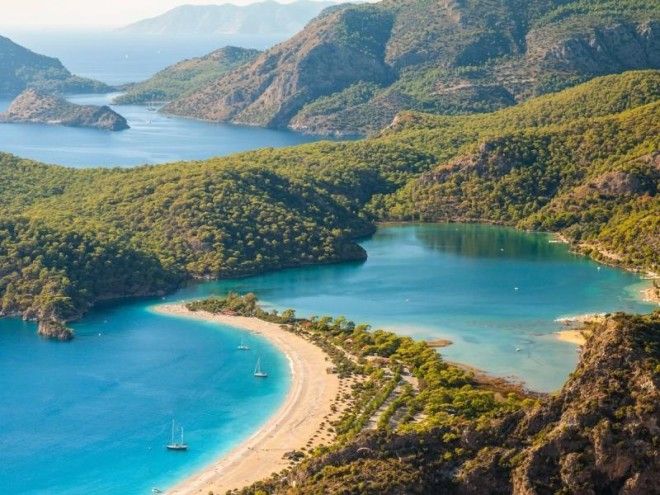 The Beach of the Cathedrals in Ribadeo, located in Galicia, Spain, gets its nickname from the giant rock formations that line its sands and resemble the buttresses of cathedrals. Created by erosion from the wind and sea, the cluster of formations are stunning during low tide, when you can explore the area's many sea caves.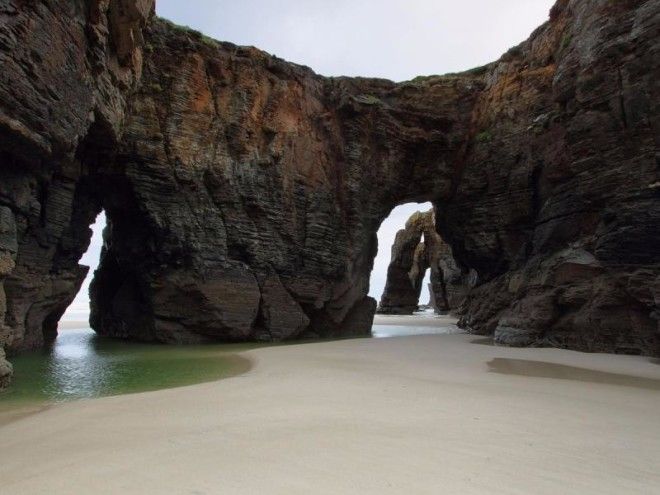 If you're looking for a one-of-a-kind swimming experience, head to Big Major Cay, located on the Bahamian island of Exuma. Nicknamed "Pig Beach," the island is known for having beaches where pigs can be found swimming in the water.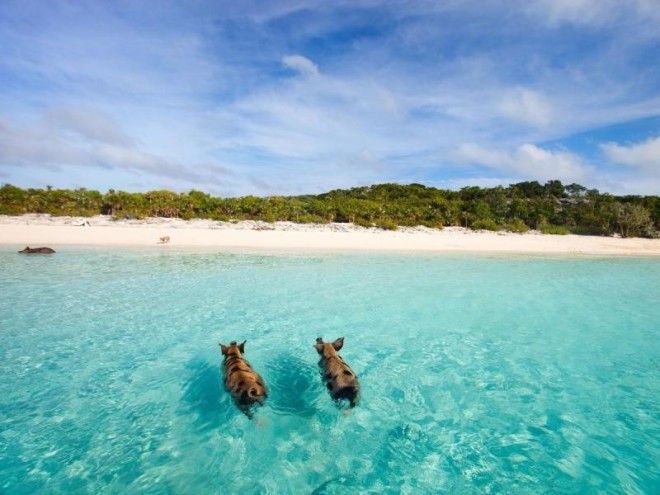 When you reach the staircase winding down to Praia do Camilo (Camilo beach) in Lagos, Portugal, take a moment to enjoy the spectacular view of the cliffs and rock formations that surround the sheltered bay. After relaxing at the secluded beach, head to the restaurant located on the cliffs to enjoy a plate of freshly caught seafood.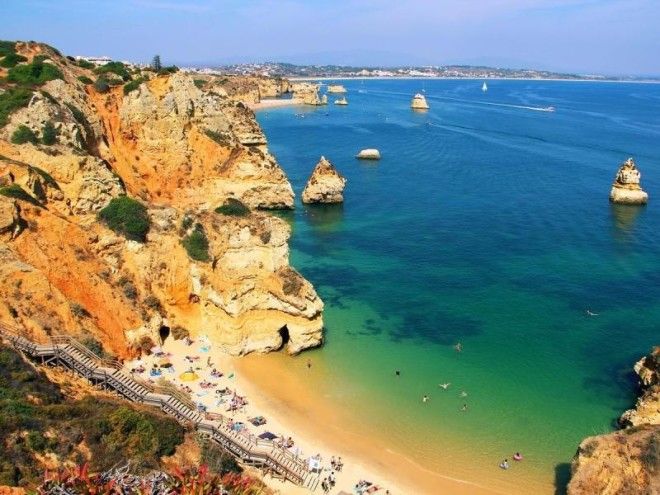 Papak?lea Beach, located on the southern tip of Hawaii's Big Island, is nicknamed Green Sand Beach thanks to its glistening green sands. They come from olivine crystals from the surrounding lava rocks in the Pu'u Mahana cinder cone of Mahana Bay.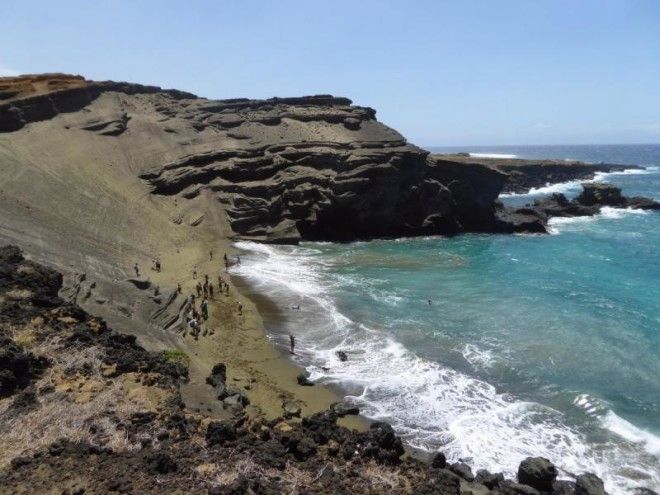 Virginia's Assateague Island is home to over 37 miles of beach, where you can enjoy everything from cruises and kayak tours to crabbing, bird watching, and biking. The area is also famous for the wild horses you'll often spot there.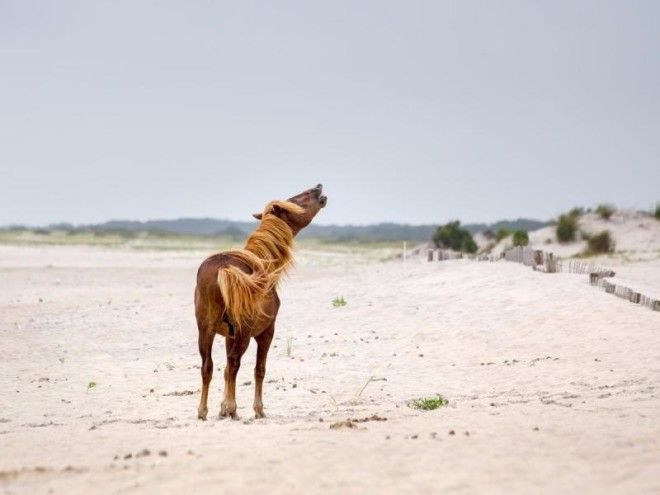 Bondi Beach is one of the most popular destinations in Sydney, Australia, and hosts celebrations ranging from surfing competitions in the summer to fireworks on New Year's Eve. Once you're done enjoying the water, head to the main street along the beachfront for a range of shops, outdoor cafes, and bars.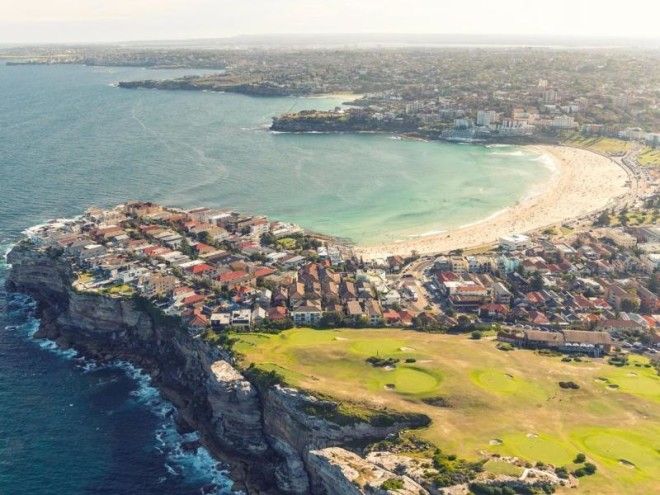 Visitors will be at the center of the action on White Beach, located on the island of Boracay in the Philippines. Lined with resorts, hotels, and a shopping mall, the beach comes alive at nighttime with plenty of cozy restaurants and bars to enjoy. It's also an ideal spot for catching the stunning sunsets Boracay is known for.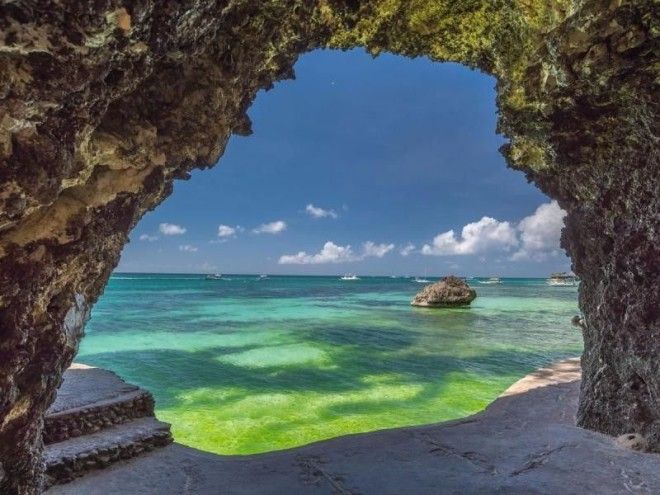 Maho Beach is located on the Dutch side of the Caribbean island of Saint Martin. Though the beach is home to beautiful white sands and clear waters, it's especially famous for its location at the western end of the runway of the Princess Juliana International Airport, which means visitors get a thrilling experience when planes glide in and land just a few yards over their heads.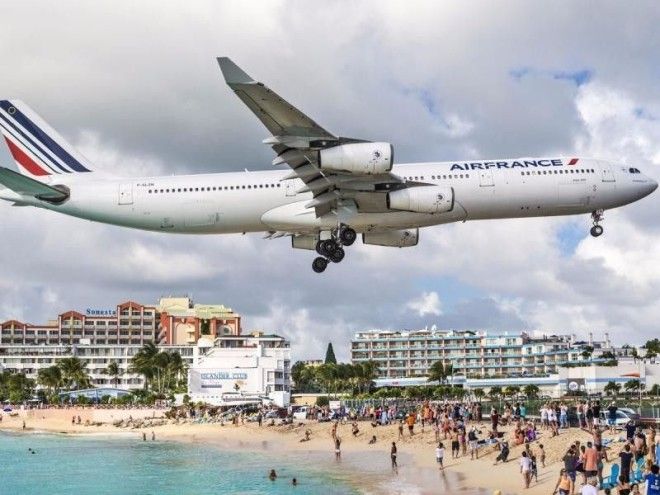 For the ideal summer party getaway, head to Nissi beach in Cyprus, where you'll find weekly foam parties, beach parties, and sets from famous DJs. Plus, you'll be treated to views of crystal-clear waters while you enjoy the scene.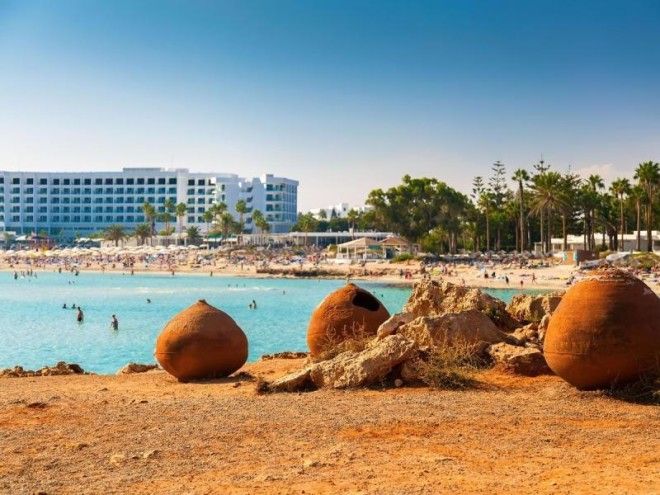 Protected as a National Seashore, Cape Hatteras consists of miles of undeveloped shoreline along the Outer Banks of North Carolina. With various villages and miles of scenic beaches, the area is popular among surfers, birdwatchers, and those looking for an easygoing
area to relax in.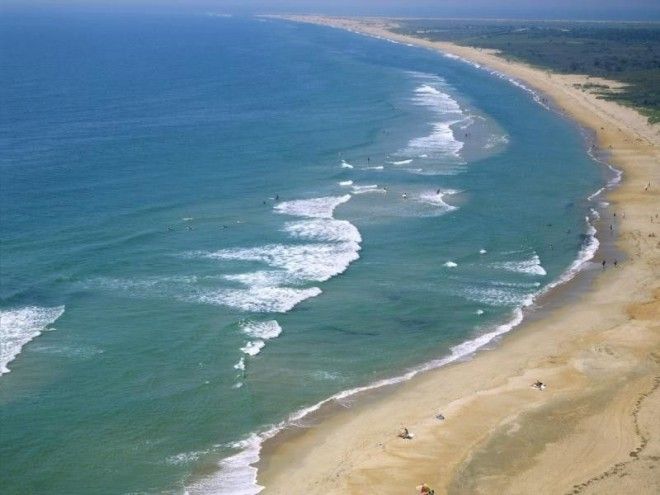 You'll have to take a steep walk down a cobblestone path to reach Fakistra, which is located on the Pelion peninsula of Greece. Once you do, you'll find a beach of turquoise lagoons, waterfalls, and soft sands shaded by olive groves.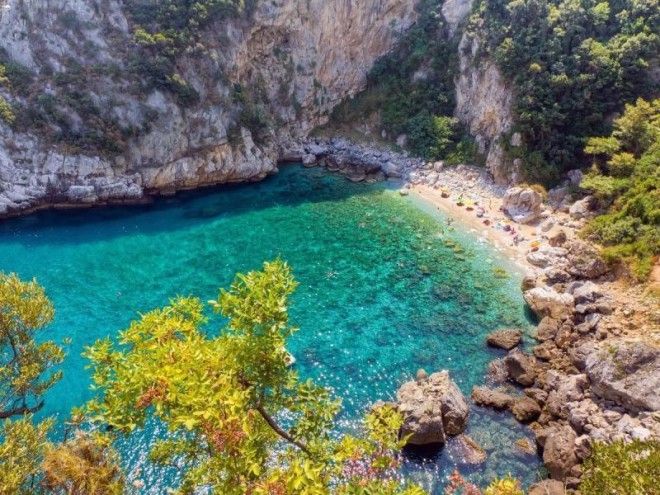 Head to the white sandy beach of Gardner Bay, located on Española Island in Ecuador's Galapagos Islands, to spot hundreds of sea lions relaxing on its shores. The beach is also popular for diving and snorkeling.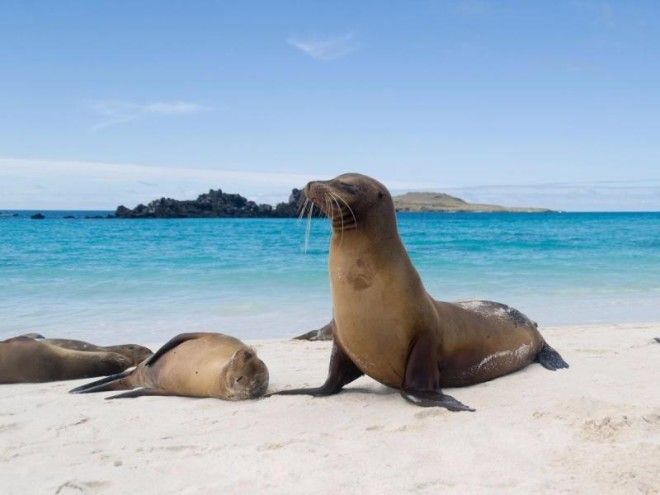 The remote Baía do Sancho in Fernando de Noronha, Brazil, often tops lists of the best beaches in Brazil. Here, travelers will find clear water and white sands dotted with picturesque rock formations and tropical forest areas. Popular activities here include snorkeling, diving, and birdwatching.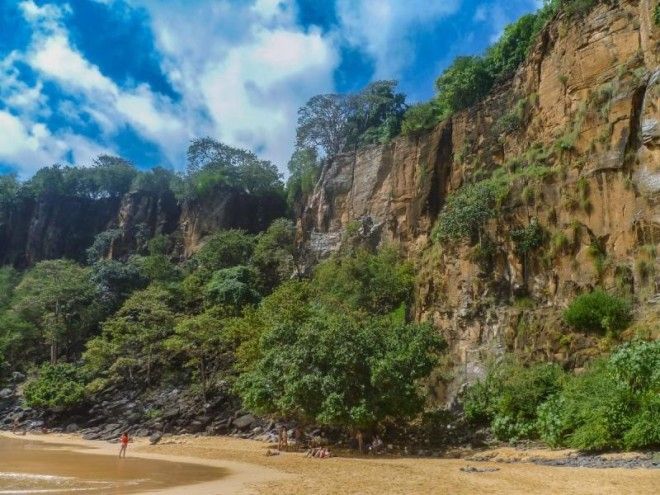 New Zealand's Tunnel Beach is famous for the tunnel that leads visitors down to its secluded beach paradise. The tunnel, which was created in the 1870s by politician John Cargill, leads to a beach surrounded by sandstone cliffs, rock arches, and caves.
Praia de Benagil is a small beach that sits nestled between cliffs at the bottom of a deep valley in Algarve, Portugal. The quaint beach is popular with fishermen who can sometimes be seen bringing the catch of the day ashore. From here, you can explore the nearby sea caves and cliffs.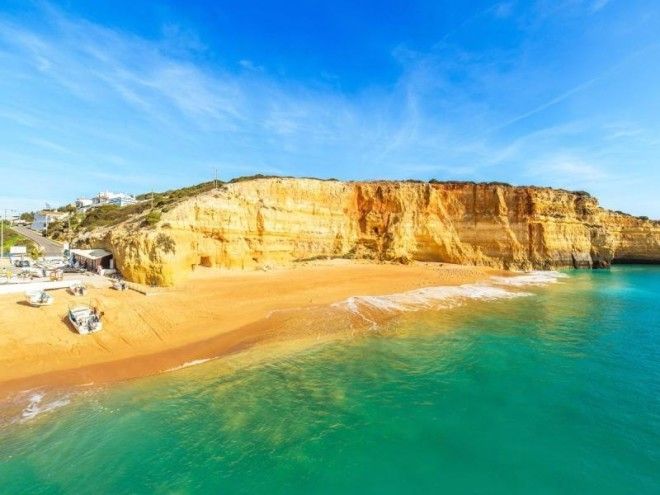 Selected as the number-one beach in the world by this year's TripAdvisor's Traveler's Choice Awards, Grace Bay, located in Providenciales in Turks and Caicos, is home to unbelievably clear waters in shades of greens and blues. Visitors can also enjoy activities like sailing and snorkeling.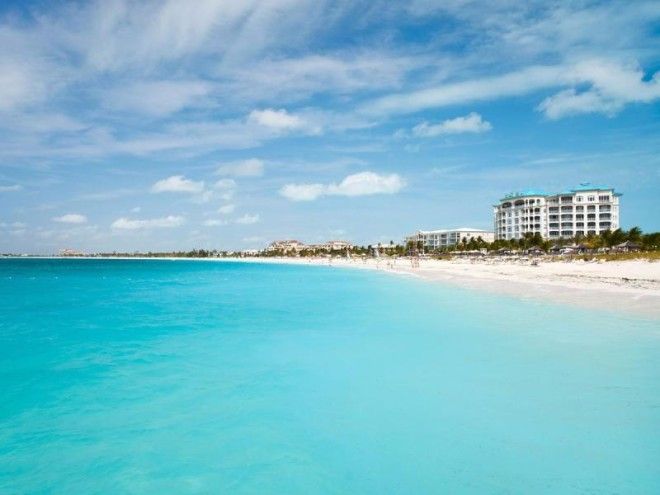 Stretching over 36,000 feet, Mai Khao Beach is the longest beach in Phuket, Thailand. Still relatively undeveloped, the beach is secluded, offering you the chance to admire its scenery without the crowds.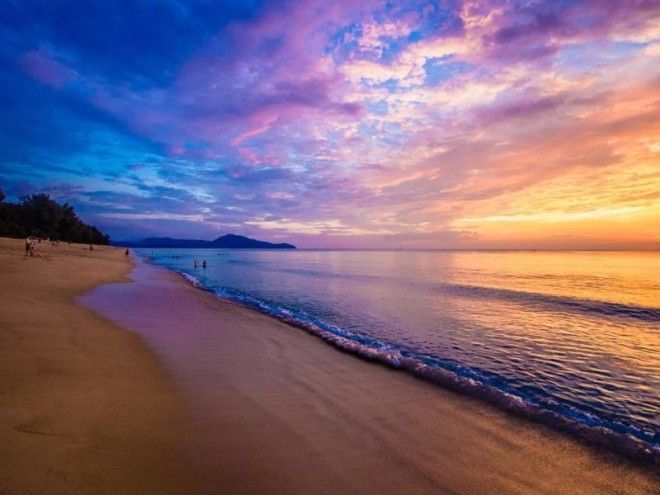 Ancient monolithic Moai statues watch over swimmers at the picturesque Anakena Beach in Easter Island, Chile. The beach is home to palm trees covered in coconuts and warm blue waters to swim in.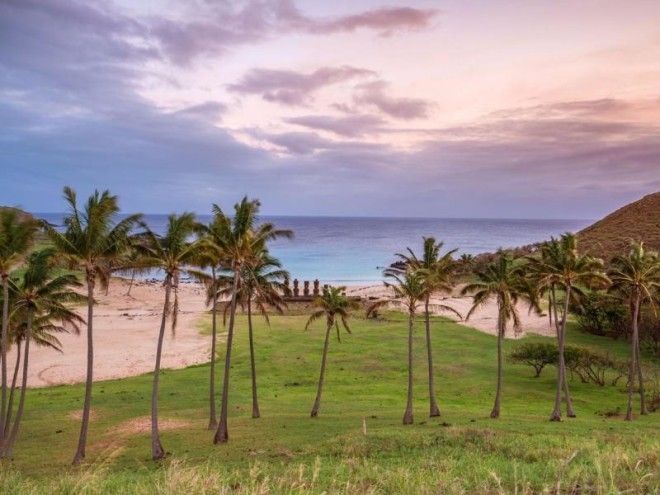 Flamenco beach is considered the most popular beach on Culebra, one of the offshore islands of Puerto Rico. The postcard-worthy beach includes glistening white sands, breathtaking views, and clear waters. Thanks to its shallow waters, it's also ideal for sport-fishing and observing marine life.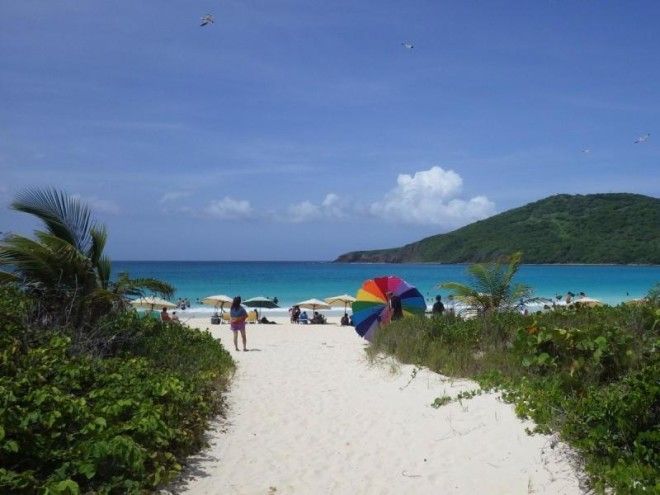 Anse Source d'Argent is one of the most popular beaches in the Seychelles. Hosting pink sands and soaring granite boulders, the beach is sheltered by a reef to offer calm and shallow waters.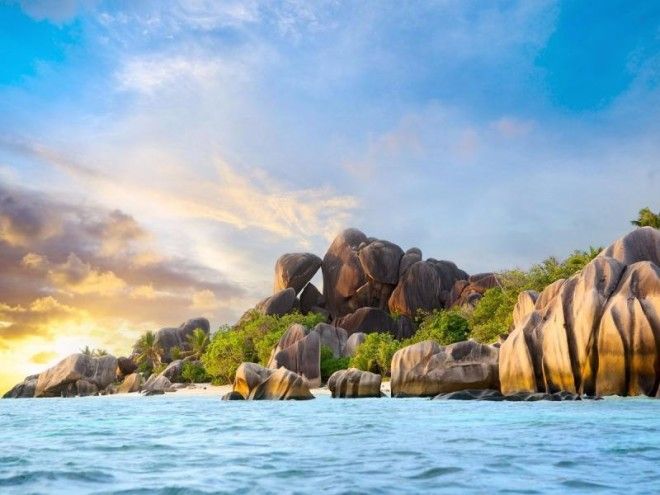 Tenerife's Playa Bollullo, in Spain's Canary Islands, is a secluded black-sand beach with stunning views of the Atlantic. Surrounded by dramatic cliffs, the beach is often regarded as one of the most beautiful on the island.
Located on a remote and stunning shoreline in Cornwall, England, Pedn Vounder is a quiet sandy cove that's accessible either by boat or by foot. It sits framed by Logan's Rock and hosts a quiet beach with spectacular cliff views.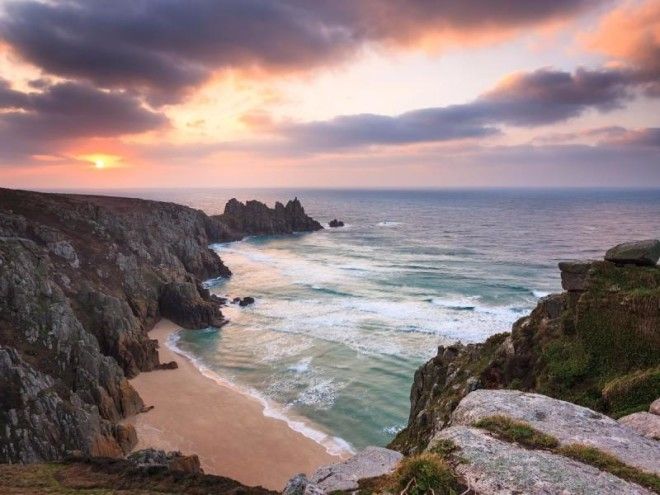 Balangan Beach in Bali, Indonesia, sits surrounded by rocky cliffs, and its shore includes an assortment of cafes serving Indonesian fare. The beach is popular among surfers thanks to its impeccable weather and waves, and beginners can take advantage of the several surf schools in the area.