There's never been a better time to feel like a kid again.
For as long as there have been mortgages, taxes, jobs, and speeding tickets, there have been adults who wish they could turn back the clock
to simpler times. That's nothing new.
But nostalgia has recently gone next-level.
If you want, you can now go away to adult summer camp, where you'll leave all technology at the entrance and enjoy four days of archery, tie-dye, and hiking. You can also spend a day at adult preschool, where you'll do arts and crafts, play games, and reconnect with your favorite childhood buddy: nap time.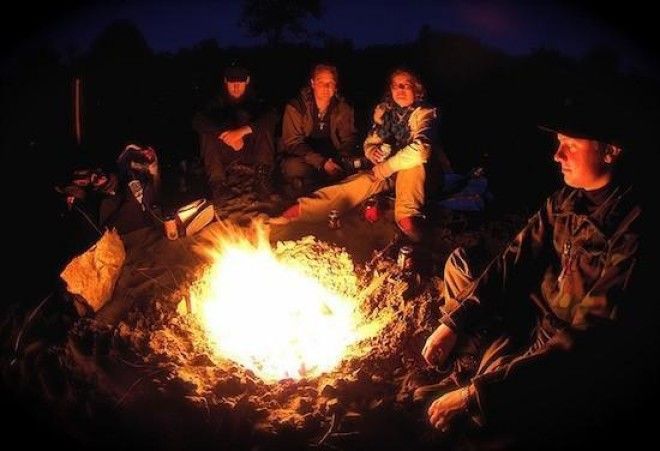 Who's up for a trust fall?
Coloring books, though, are by far the most popular kids' activity for grown-ups. And it's not hard to see why.
Just imagine your favorite coloring book as a kid, only updated to reflect your much-improved motor skills and worldliness.
Wouldn't it be nice to take an hour with a cup of coffee and get lost in a sea of possibility and imagination?
If you did, it might look something like this.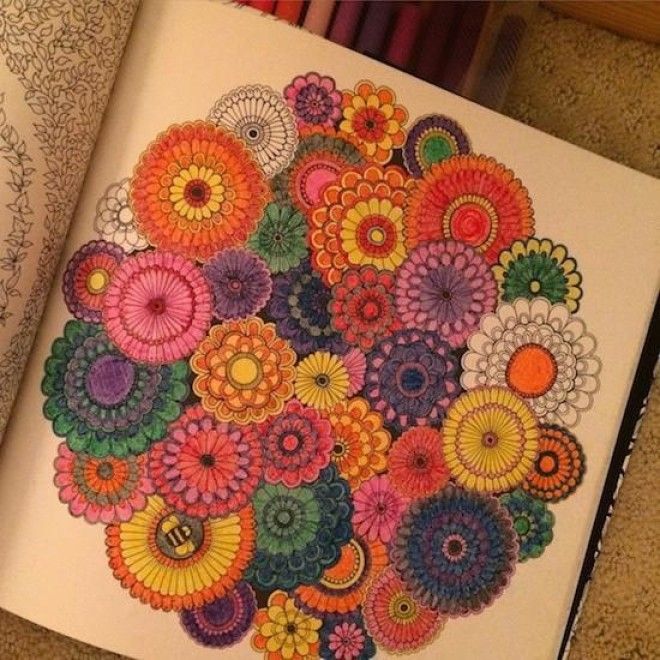 Trust us, you haven't seen a coloring book like this before.
Beautiful, isn't it? So beautiful, in fact, that crotchety, jaded adults all over the world are dusting off their crayons and giving it a try.
These books are selling at breakneck pace. Publishers are even having trouble keeping them in stock.
The book that started the craze, "Secret Garden: An Inky Treasure Hunt and Coloring Book," has sold over 2 million copies worldwide since its release in 2013
.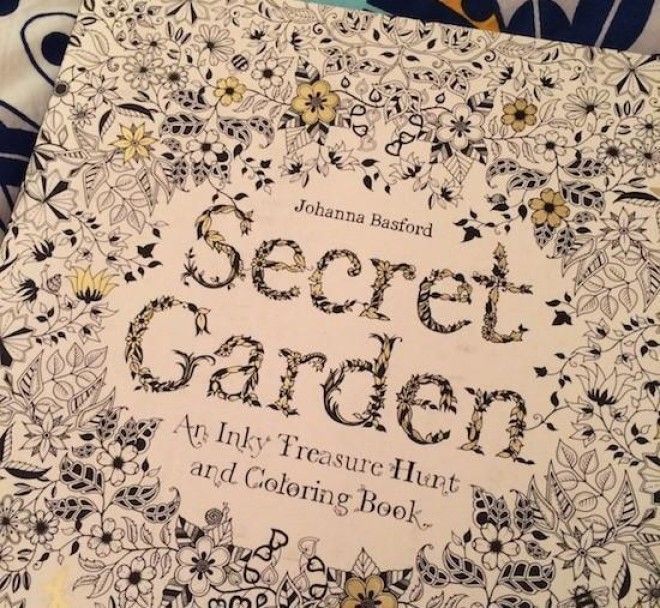 Some credit illustrator Johanna Basford with launching the adult coloring trend in 2013.
And there are many more like it burning up the bestseller lists.
"We've never seen a phenomenon like it in our thirty years of publishing. ... We just can't keep them in print fast enough," Lesley O'Mara, managing director of Michael O'Mara Books, told The New Yorker.
It doesn't look like this coloring book train is slowing down any time soon, so
here are three reasons you need to get on board.
1. A good coloring session can relieve stress and anxiety.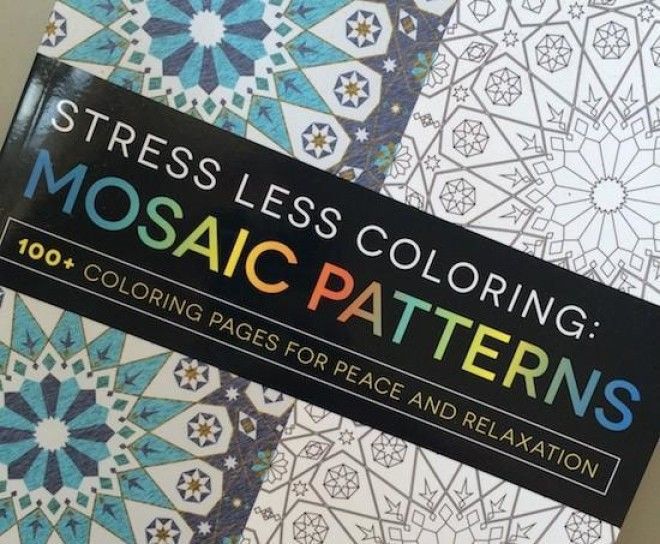 Many coloring books use geometrically soothing patterns to relieve anxiety.
There might be more to this whole coloring thing than just feeling like a kid.
Marti Faist, an art therapist, told the Baltimore Sun, "When someone is coloring, their mind and body are operating in a more integrated way. It's almost a meditative process."
"I've watched people under acute stress, almost panic-attack levels, color and have their blood pressure go down very quickly. It's cathartic for them."
And Marti's not the only one. Maybe you've heard of a guy named Carl Jung?
Jung was a big fan of art therapy, and he used coloring as a relaxation technique back in the early 1900s.
He even believed that the colors his patients chose reflected an expression of deeper parts of their psyche. Jung himself actually used to draw and color mandalas, or spiritual geometric shapes, every morning. These same mandalas are the foundation of a lot of the most popular stress-relieving coloring books today.
2. No paper? No problem. Now, you can color on the go.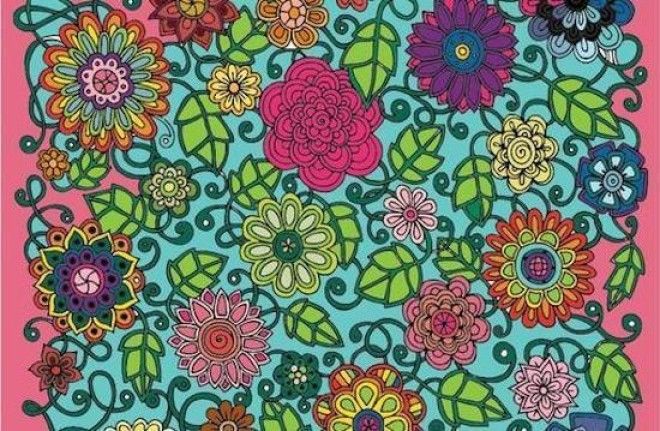 Now there's a brand new way to kill time on your smartphone.
You know the rule: It's not an official craze unless it's integrated into social media. So, as appealing as drawing at your kitchen table for hours on end sounds, you can now color on your smartphone or tablet with just a few swipes of your finger, and you can easily tweet or Instagram your creations, too.
Colorfy, the most popular coloring app on the market, has been a huge hit with the mobile crowd, pulling in over 23,000 reviews on iTunes (it's also on Android).
A recent reviewer wrote: "This is a really great app. It lets me pass the time in a calming yet creative way."
But maybe the best thing about a coloring app is that it's easy to erase your design, start over, and create something completely different.
3. These coloring books are also hilarious.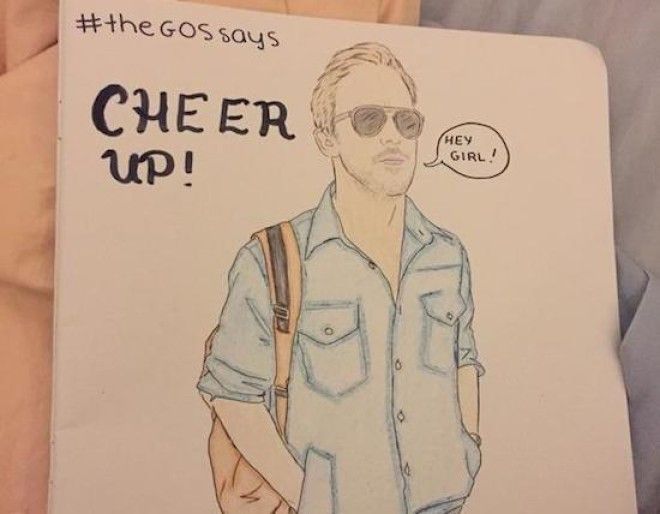 What a handsome drawing.
Coloring isn't just about the beautifully elaborate sketches like those found in "Secret Garden" and its follow-up, " Enchanted Forest. "If you're more into some mindless fun, you might also enjoy coloring pictures of Ryan Gosling or iconic images from '90s pop culture!
And, if you're a real free spirit, you might enjoy an, um, truly "adult" coloring book.
Just a suggestion: might not want to pull this one out in public.