Here is a easy and cheap kids friendly craft to make night light by themselves. It can be easily done with the help of this tutorial that shows step by step how to create a solar powered rainbow nightlight. The project is easy enough for kids to follow and work through. Also, it is extremely affordable to make these at home, the one shown in the video cost only $4, it may even be cheaper to make this than buying one at the store.
All you need:
crystal ball
small solar garden lights

a mini glass bowl
glitter paints or extra fine glitter and glue.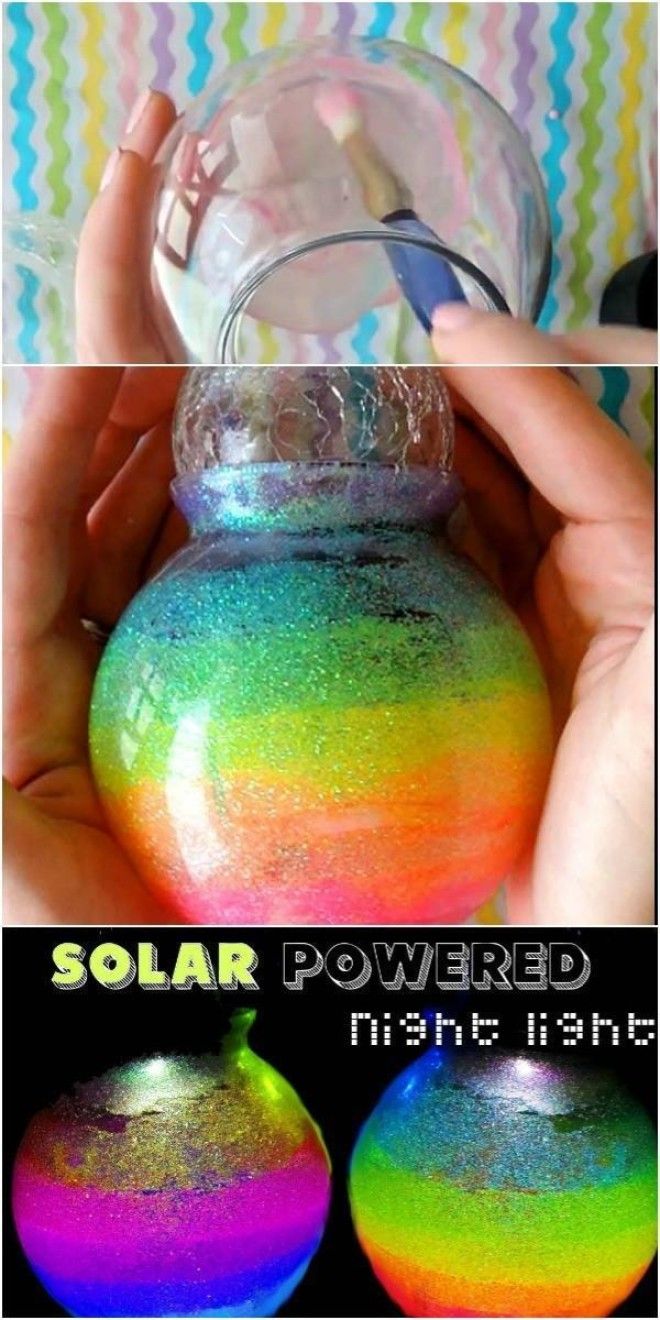 The dollar store sells the mini glass bowl shown in the video and you can probably find all the other items there as well. To complete this project simply take the solar powered light piece, that was earlier glued to the crystal ball, and placed it on the top of the painted bowl. Place the light in a window or anywhere in sunlight and it will charge up during the day and glow through the night. It looks so neat and unique the way the glitter sparkles in the light and kids will love having it on at night. Plus, it makes a great keepsake or thoughtful gift and is a nice decorative piece to place around the house that will keep you from stumbling around late at night!