Though I'm not someone who hikes trails, climbs cliffs, or swims great bodies of water, I would still consider myself a lover of the great outdoors. And because I so appreciate the beauty of nature and all its many splendors, I'm often drawn to furniture and decor that has an all-natural appeal to it — like this gorgeous and unique cordwood flooring. That's why I was thrilled when I found what this talented person did with an old tree stump. Instead of dubbing it trash and hauling it down to the dump, this beautiful old tree was given a second chance at life — this time as a bench!
But apparently, that's not the only thing you can do with a stump. Creative woodworkers all around the world have transformed these dead trees into all kinds of gorgeous pieces.
After a storm tore down this pear tree, it became a horrible eyesore in his front yard. But instead of hauling it away, this man decided to turn it into something beautiful.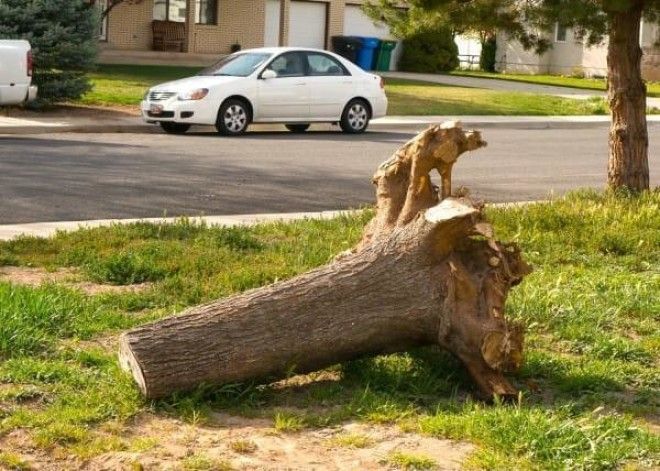 He started by letting it dry out completely, stripping away its bark, and washing away the dirt. Then he got to splitting it.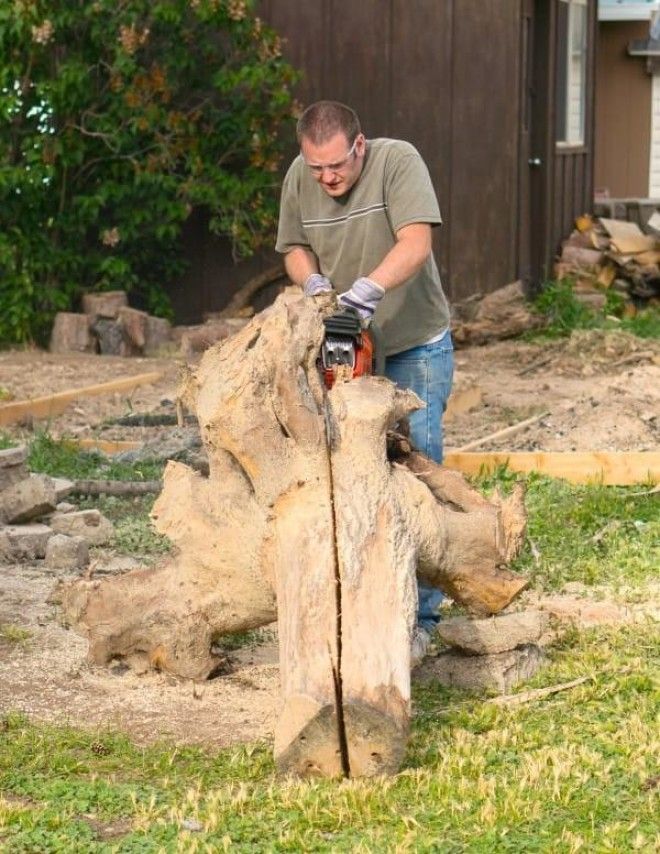 After a lot of work, he finally succeeded in splitting it. But that was just the beginning of his hard work.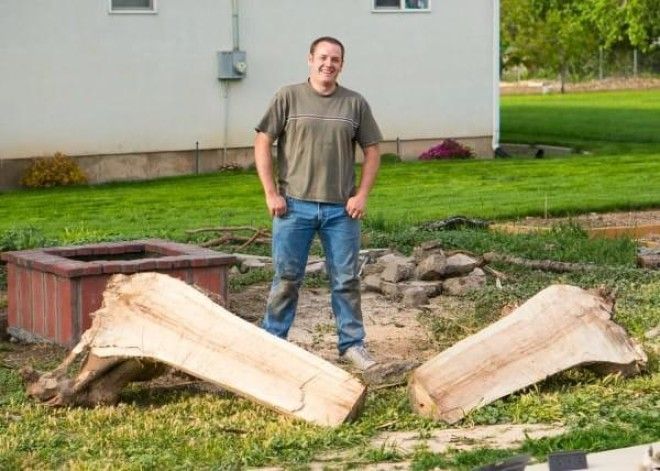 The next step was to create a joint and connect the two separate halves. But it took a lot of retries to get it just right.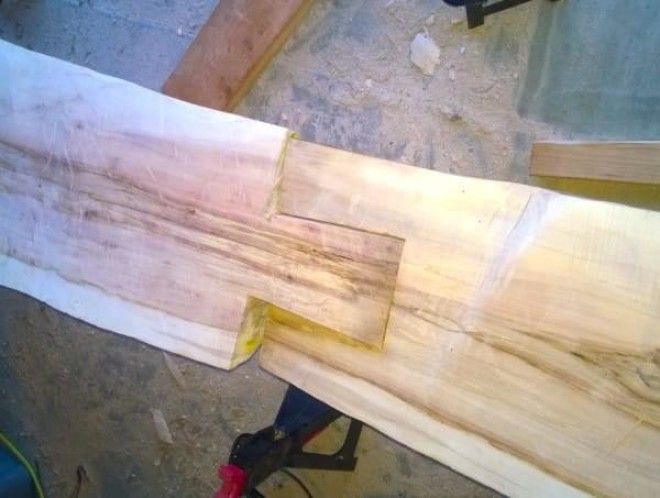 Considering the stump weighed over 500 pounds, it required a lot to get it to fit.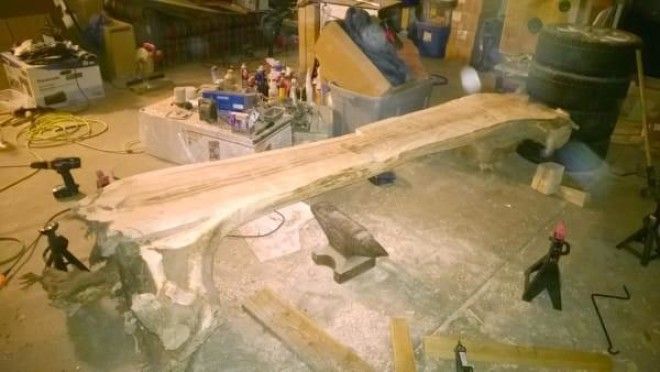 Finally, the joint was perfect. After a little beautification, it was finished.
Next, he got to sanding and leveling. It was hard, but he finally got the bench nice and even.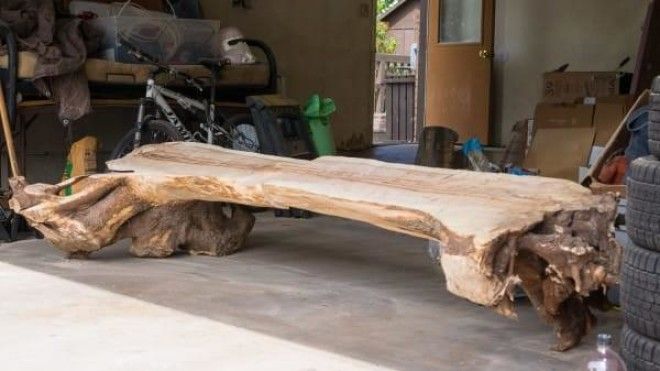 Once that was done, he began the finite sanding. There was a lot of dust and dirt left behind, so it took quite a bit of time. His kitten, Kefka, came along to help.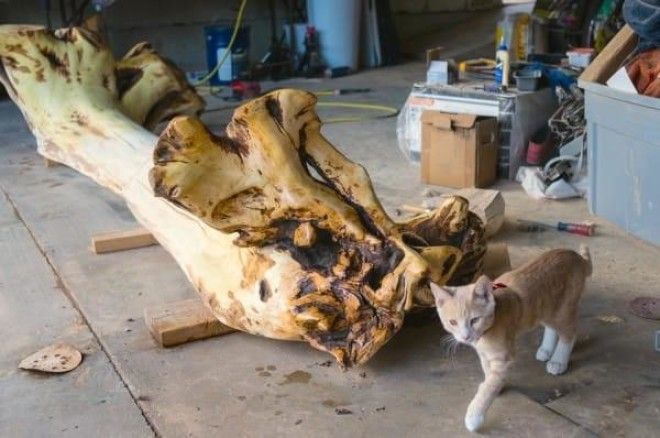 Eventually, all the surfaces were smooth to the touch.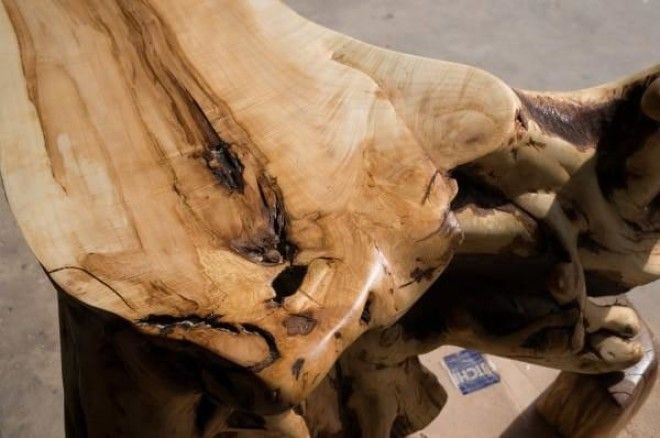 Finally, it was time to stain, seal, and lacquer the bench.
When it was done, it made a gorgeous, all-natural piece that would brighten up any home!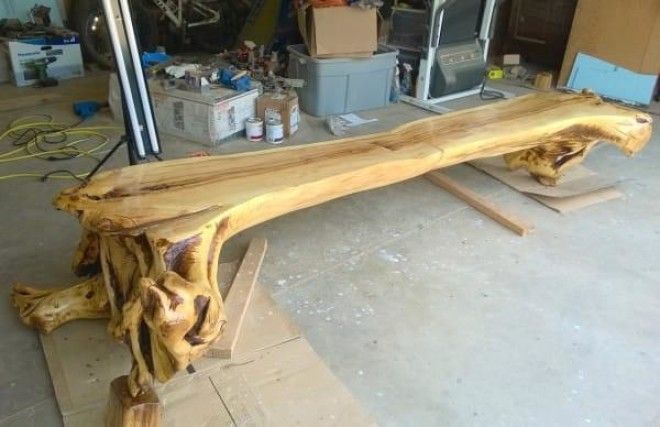 But a bench isn't the only thing an old tree stump can become.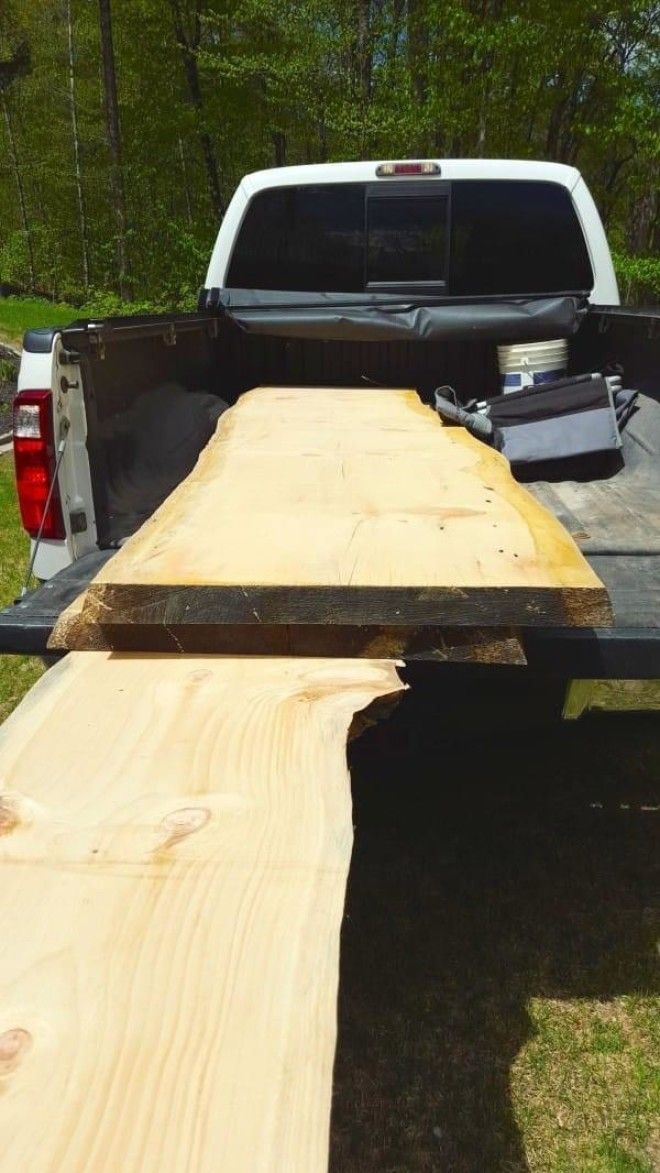 After getting a local jointer to help split the wood, this crafty husband rolled up his sleeves and got to it.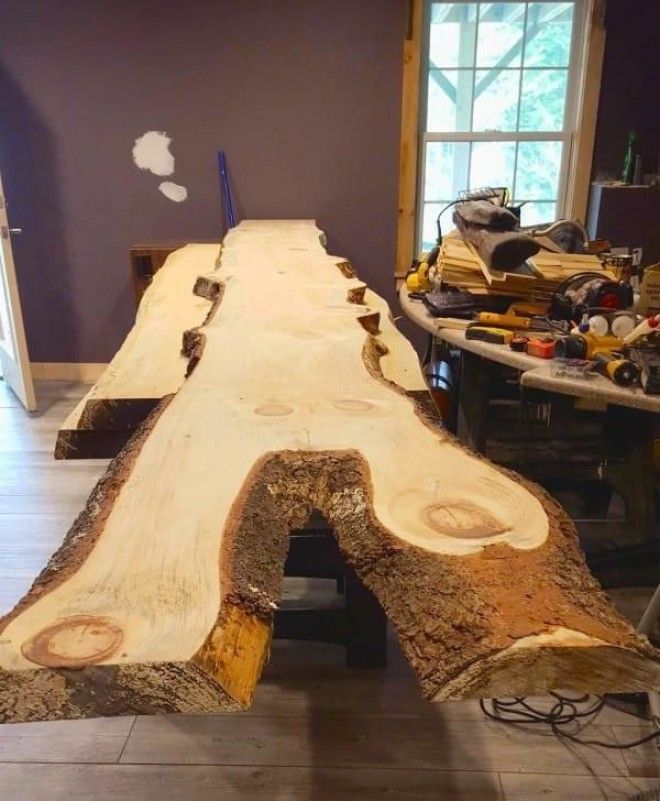 After a lot of man hours, this tree stump was transformed into a gorgeous dining room table — complete with benches!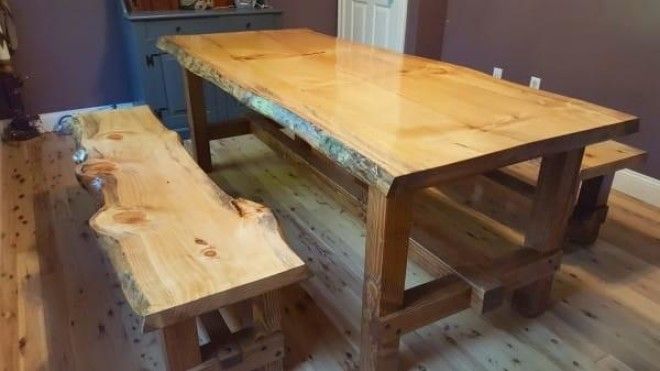 It brings so much warmth and beauty to the room.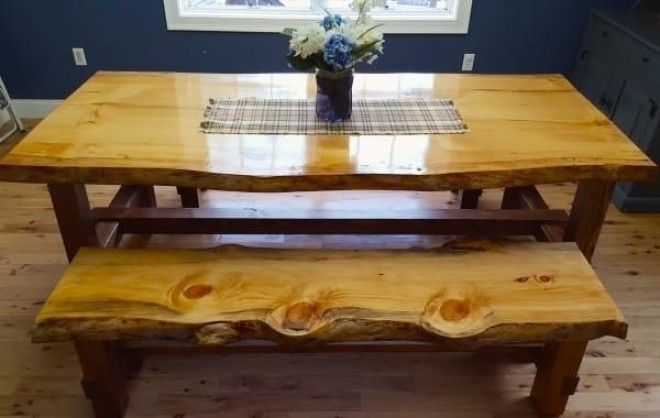 With such a gorgeous, handmade table, this wife must have been one happy camper!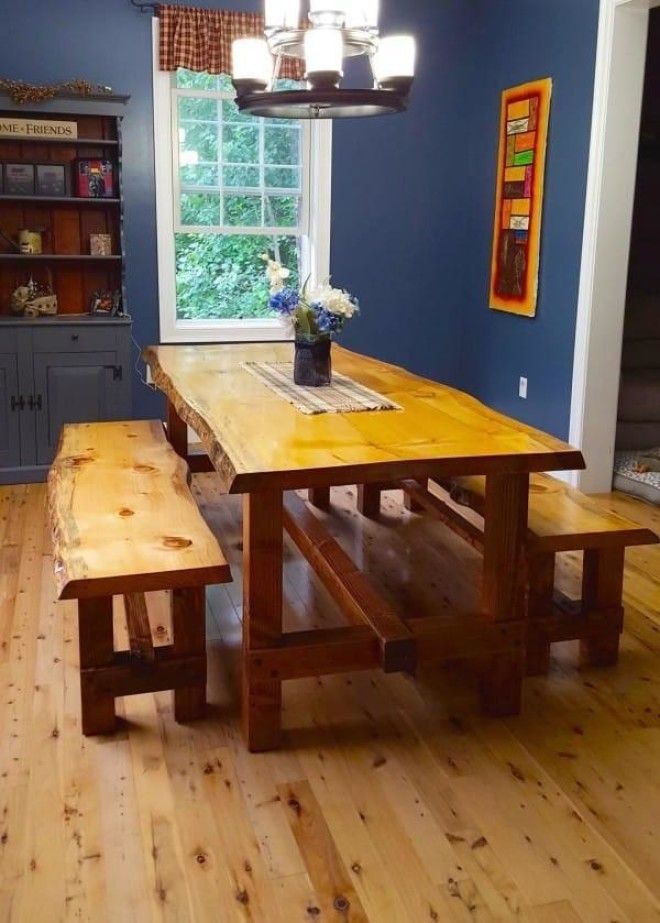 But if you're not looking to make a table or bench, an old tree stump can also be transformed into a beautiful little planter!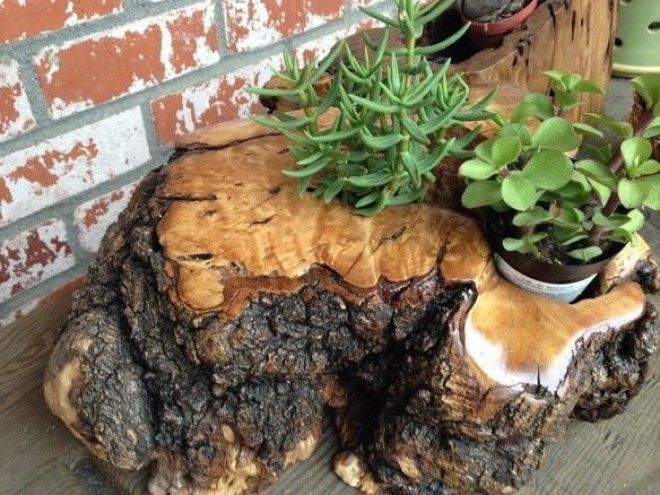 Wouldn't you love something like this on
your
back porch?